SA365N (6017, 6019, 6024, 6081, 6091, 6157)
SA365F (6313, 6318, 6322)
AS365N3+ (6872, 6928)

The Eurocopter (now Airbus Helicopters) AS365 Dauphin (Dolphin), also formerly known as the Aérospatiale SA 365 Dauphin 2, is a medium-weight multipurpose twin-engine helicopter currently produced by Airbus Helicopters. It was originally developed and manufactured by French firm Aérospatiale, which was merged into the multinational Eurocopter company during the 1990s. Since entering production in 1975, the type has been in continuous production for more than 40 years. The intended successor to the Dauphin is the Airbus Helicopters H160, which is yet to enter operational service as of March 2015.
The Dauphin 2 shares many similarities with the Aérospatiale SA 360, a commercially unsuccessful single-engine helicopter; however the twin-engine Dauphin 2 did meet with customer demands and has been operated by a wide variety of civil and military operators. Since the type's introduction in the 1970s, several major variations and specialised versions of the Dauphin 2 have been developed and entered production, including the military-oriented Eurocopter Panther, the air-sea rescue HH/MH-65 Dolphin, the Chinese-manufactured Harbin Z-9 and the modernised Eurocopter EC155.
SA 365 N:
A much improved version of the SA 365 C Dauphin 2, the first prototype flying on 31 March 1979. This version introduced the uprated 492 kW (660 shp) Arriel 1C turboshafts, a retractable tricycle undercarriage, enlarged tail surfaces, and revised transmission, main rotor, rotor mast fairing and engine cowlings. The aircraft's initial M.T.O.W. of 3,850 kg (8,490 lb) was later raised to 4,000 kg (8,800 lb). Deliveries of the production model began in 1982.

SA 365 F:
The SA 365F is a variant of the SA365N for the French Navy. It has been used since 1991 for general duties and for backup purposes aboard an aircraft carrier. A helicopter with rescue divers is always in the air during flight operations to be able to assist the pilot in case of an accident. First experiments were successfully carried out in 1990 on board the Clemenceau. The variant 365F is used since 1999 with Flottille 35F.

AS365 N3
The high-performance AS365 N3 was developed for operations in 'hot and high' climates, and introduced 635 kW (851 shp) Arriel 2C turboshafts equipped with a single channel DECU (Digital Engine Control Unit) with manual reversion, mated to an uprated main transmission for better single engine performance. The AS365 N3 also features a redesigned ten blade composite Fenestron anti-torque device with asymmetric blade distribution, offering a further reduction in noise signature. The AS365 N3's gross weight is 4,300 kg (9,500 lb). Production deliveries began in December 1998.

AS365 N3+
This version was presented at the 2009 Paris Air Show and differs mainly in new avionics including 4-axis auto-pilot
Specifications (AS365 N3):
Crew: 1 or 2 pilots
Capacity: 11 or 12 passengers
Length: 13.73 m (45 ft 1 in)
Height: 4.06 m (13 ft 4 in)
Empty weight: 2389 kg (5267 lb)
Max takeoff weight: 4300 kg (9480 lb)
Powerplant: 2 x Turboméca Arriel 2C turboshaft, Take-off Power, 625 kW (838 hp) each
Main rotor diameter: 11.94 m (39 ft 2 in)
Main rotor area: 111.98 m2 (1,205.3 sq ft)
Maximum speed: 306 km/h (190 mph; 165 kn)
Ferry range: 827 km (514 mi; 447 nmi)
Service ceiling: 5865 m (19242 ft)
Rate of climb: 8.9 m/s (1750 ft/min)


Aérospatiale (1970-92) > Eurocopter (1992-2014) > Airbus Helicopters (2014- )
source: wikipedia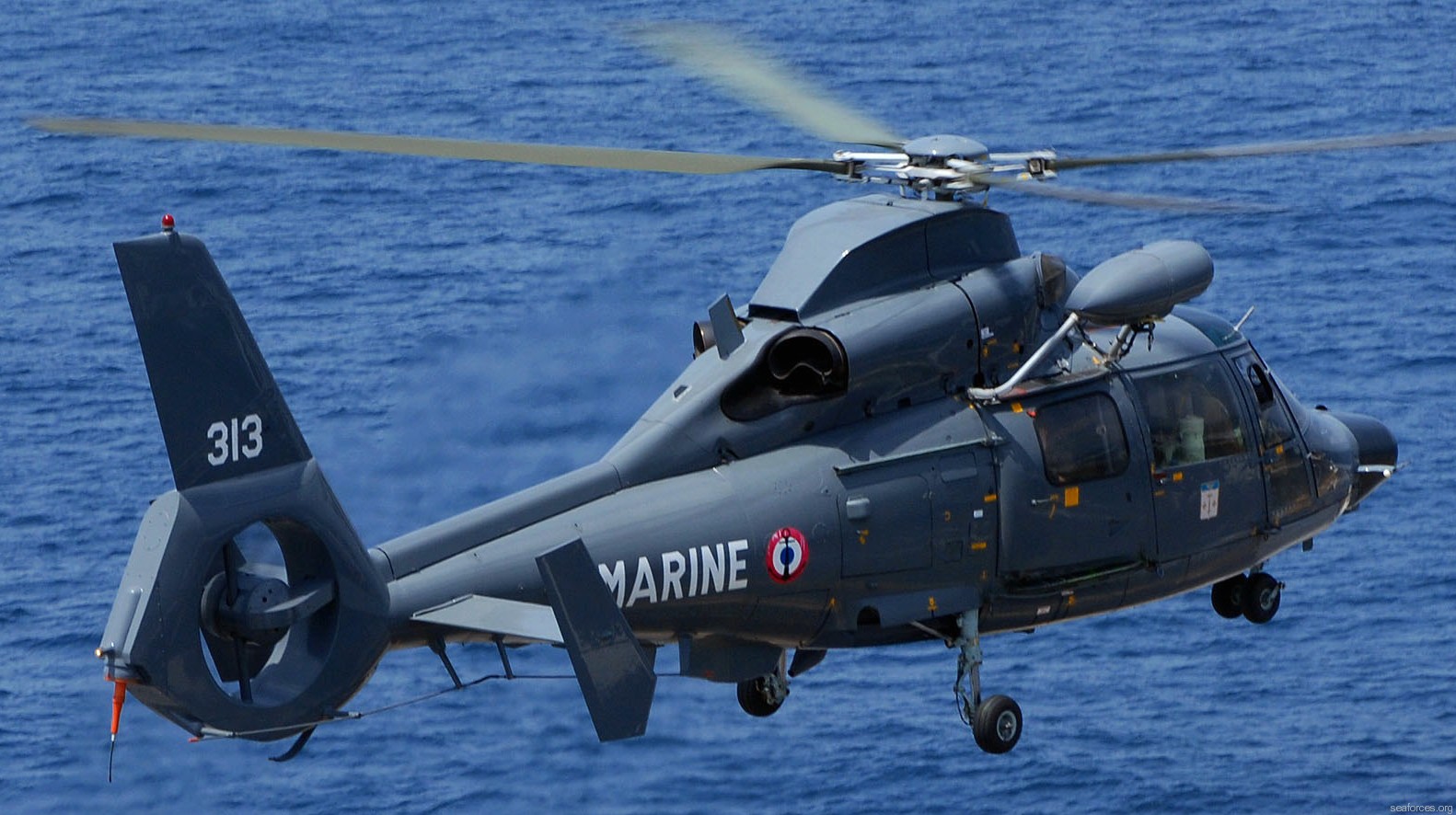 SA365F Dauphin (313)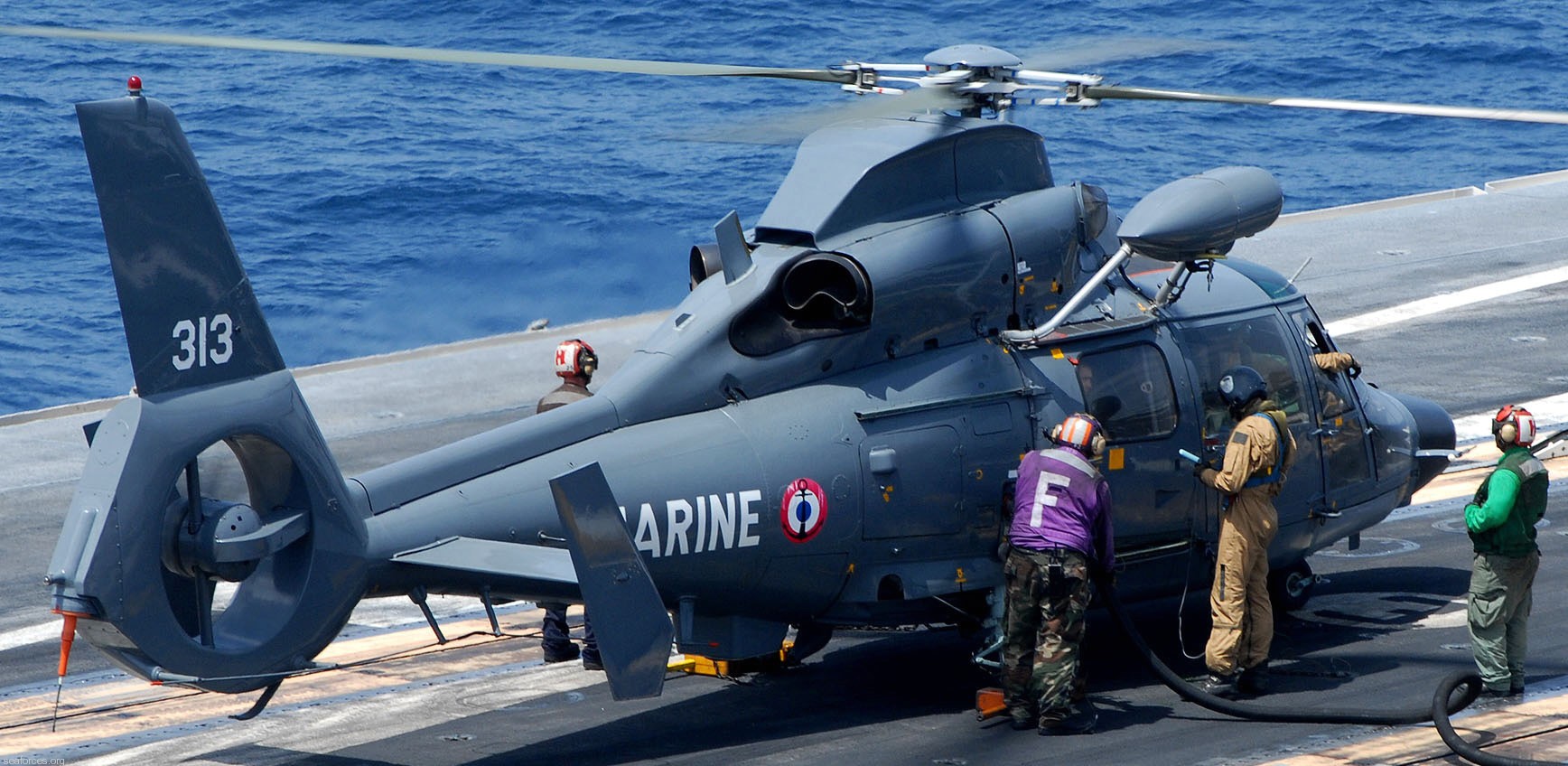 SA365F Dauphin (313)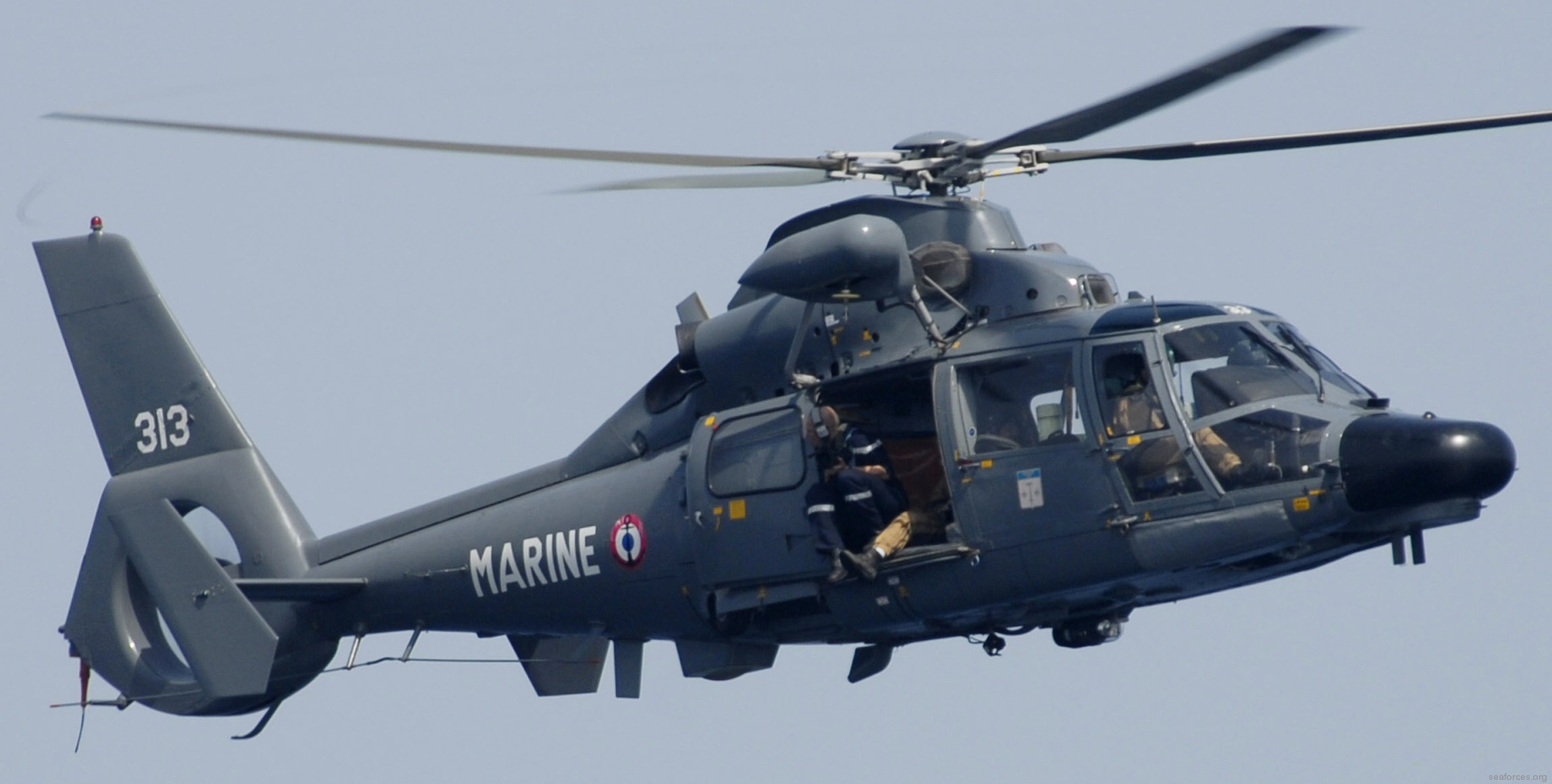 SA365F Dauphin (313)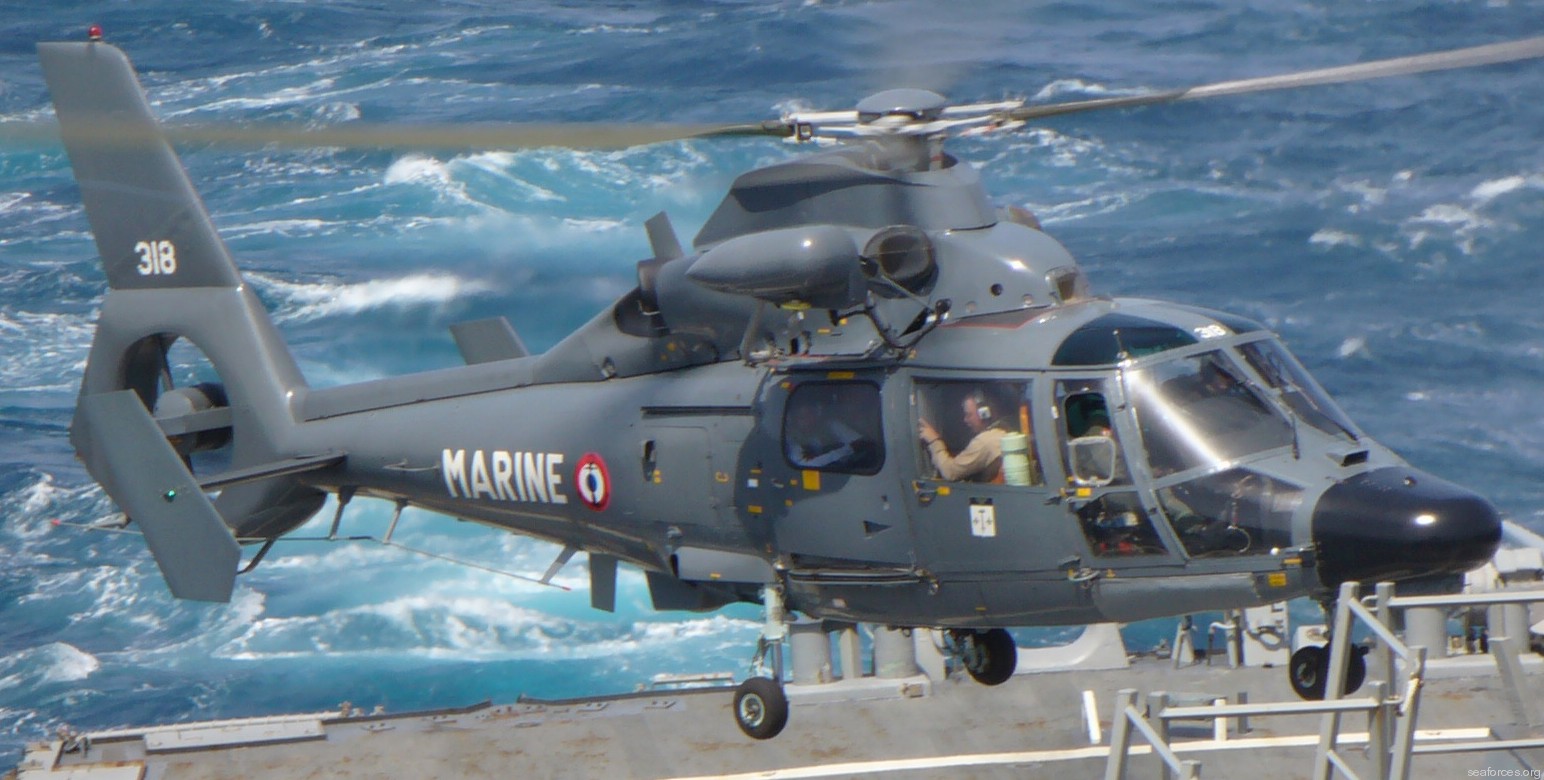 SA365F Dauphin (318)
AS365N3+ Dauphin (6928)
AS365N3+ Dauphin (6928)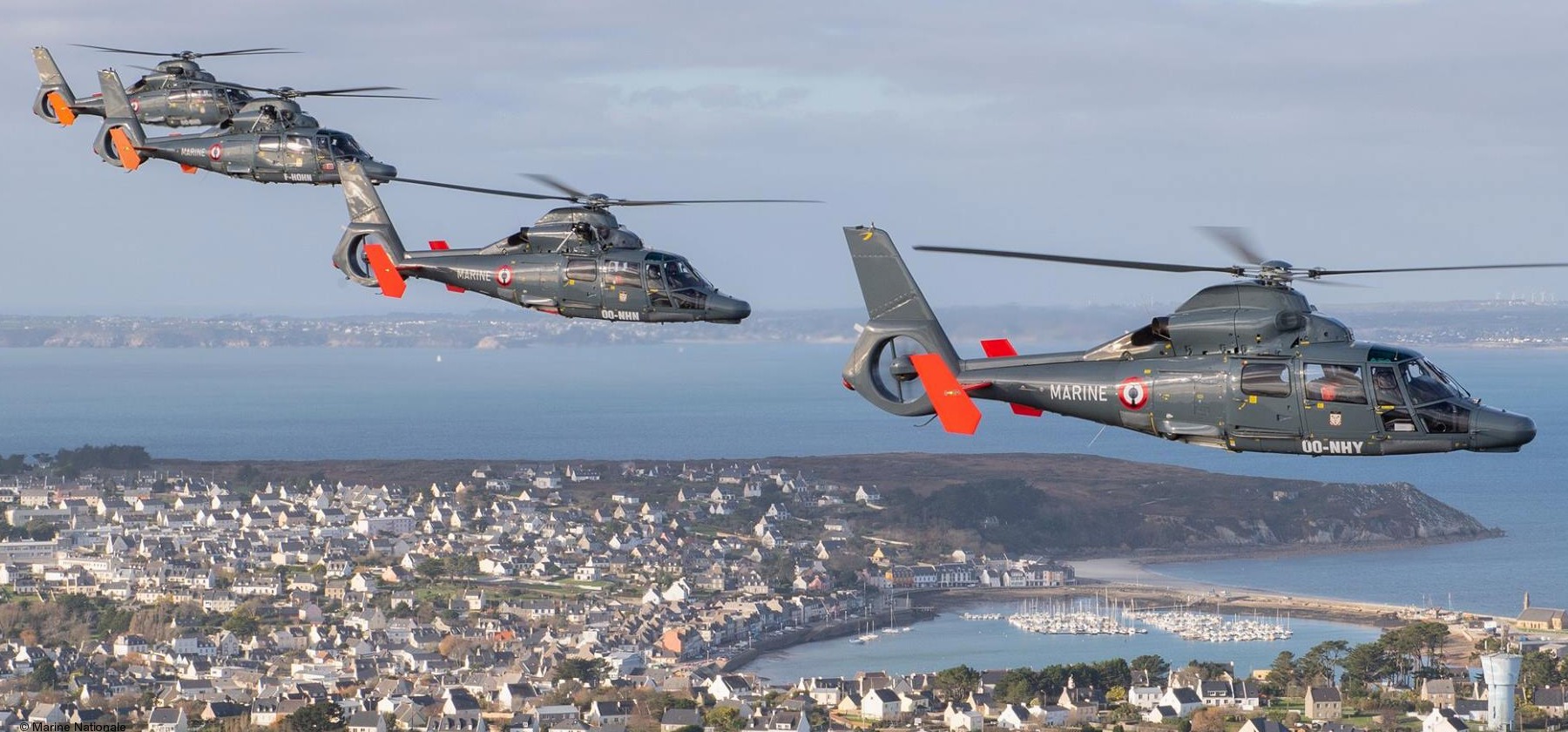 AS365 Dauphin with civil serials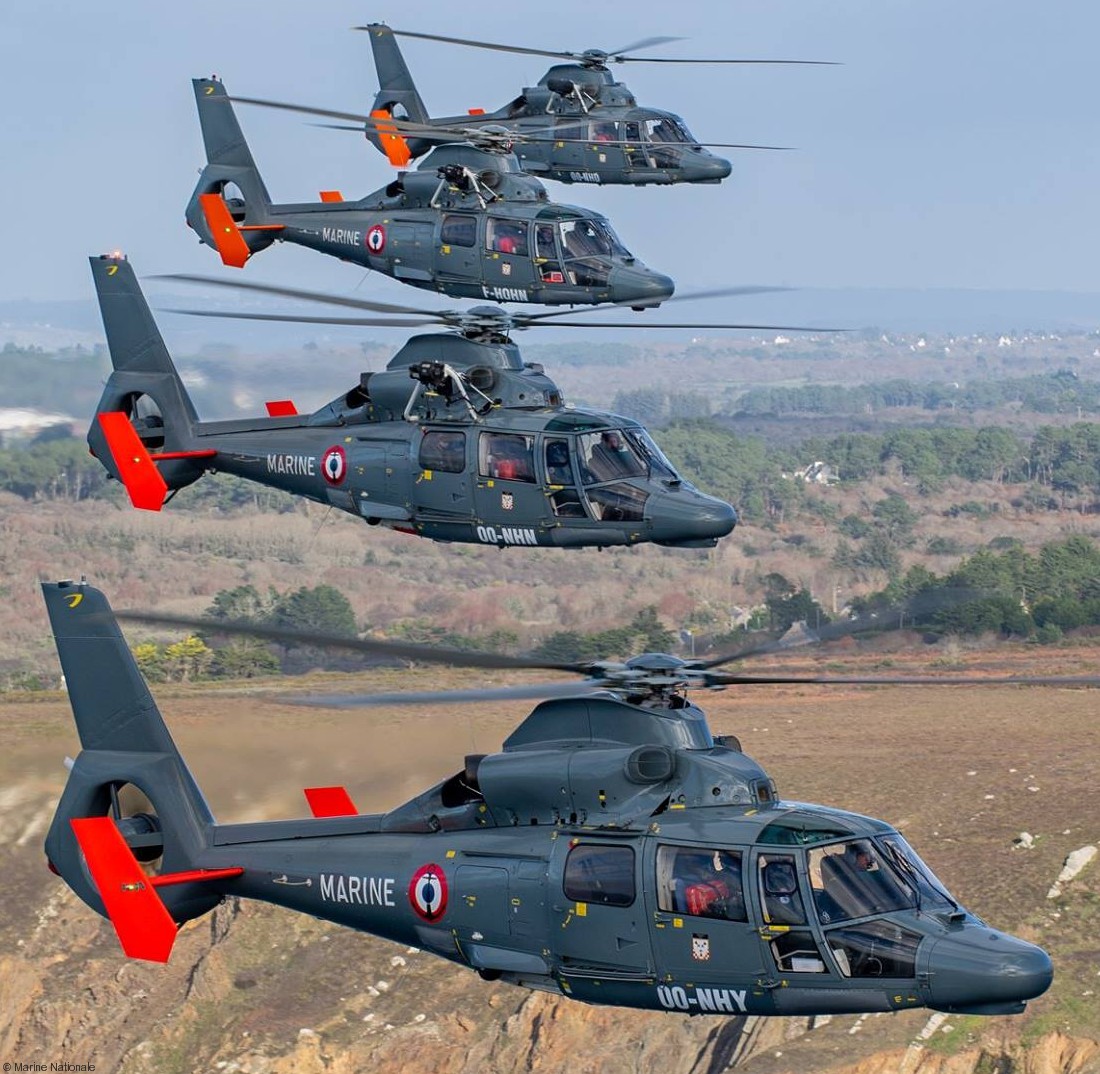 AS365 Dauphin with civil serials
AS365 Dauphin with civil serials
AS365 Dauphin with civil serials

AS365 Dauphin with civil serial
SA365 Dauphin (Flottille 35F)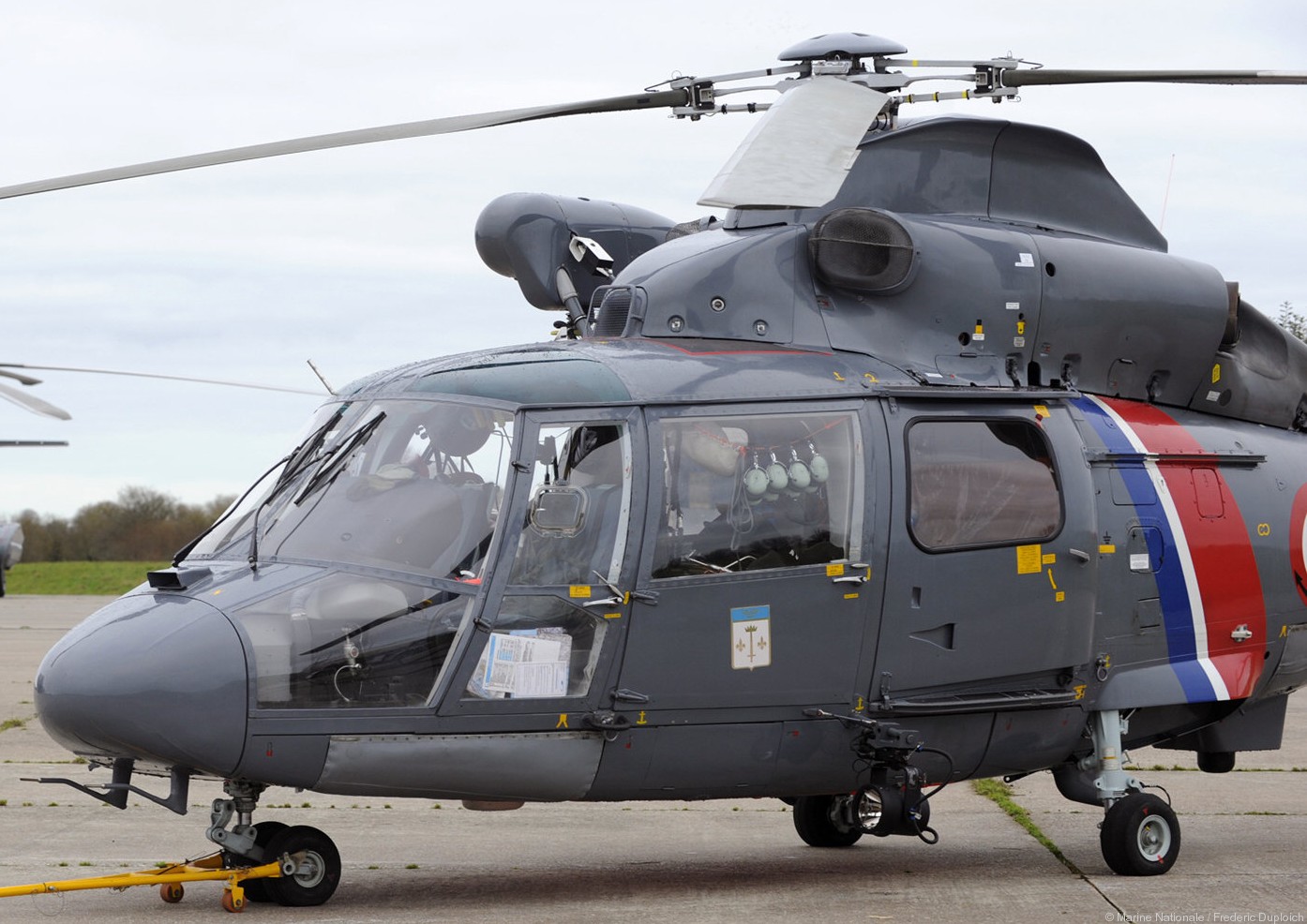 SA365 Dauphin (Flottille 35F)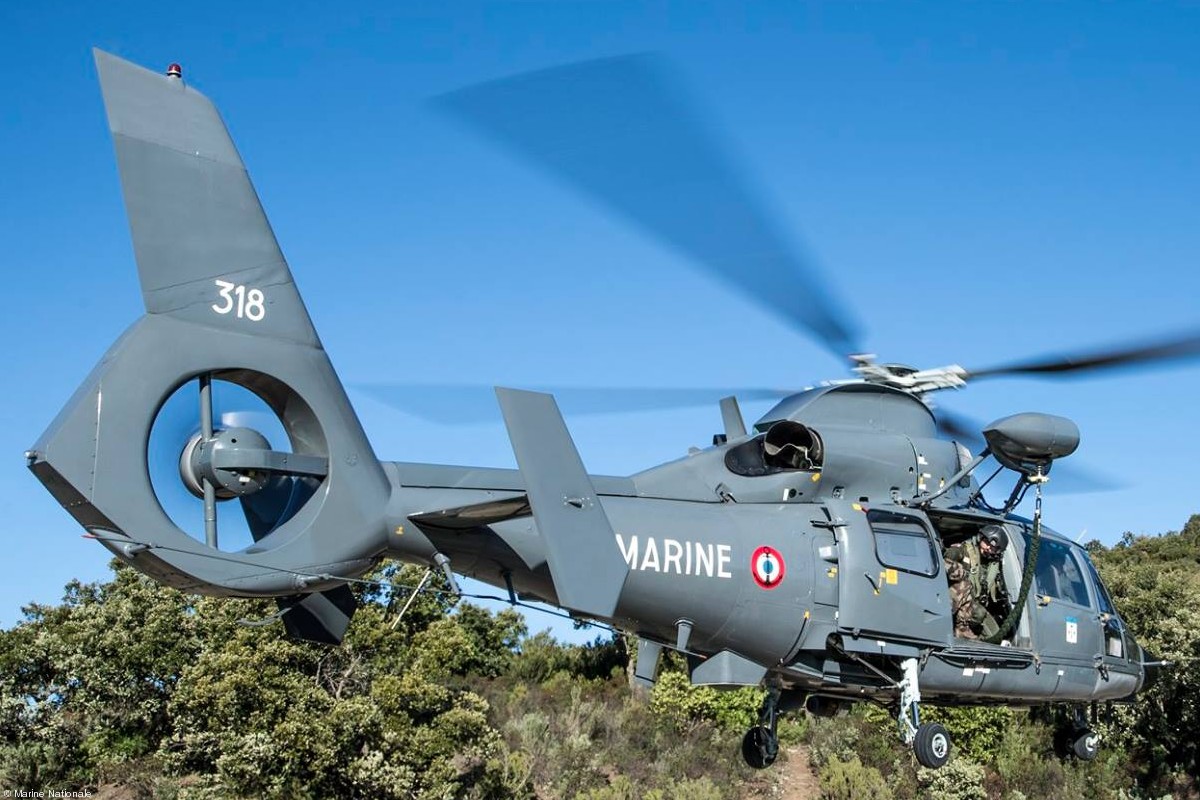 SA365F Dauphin (318)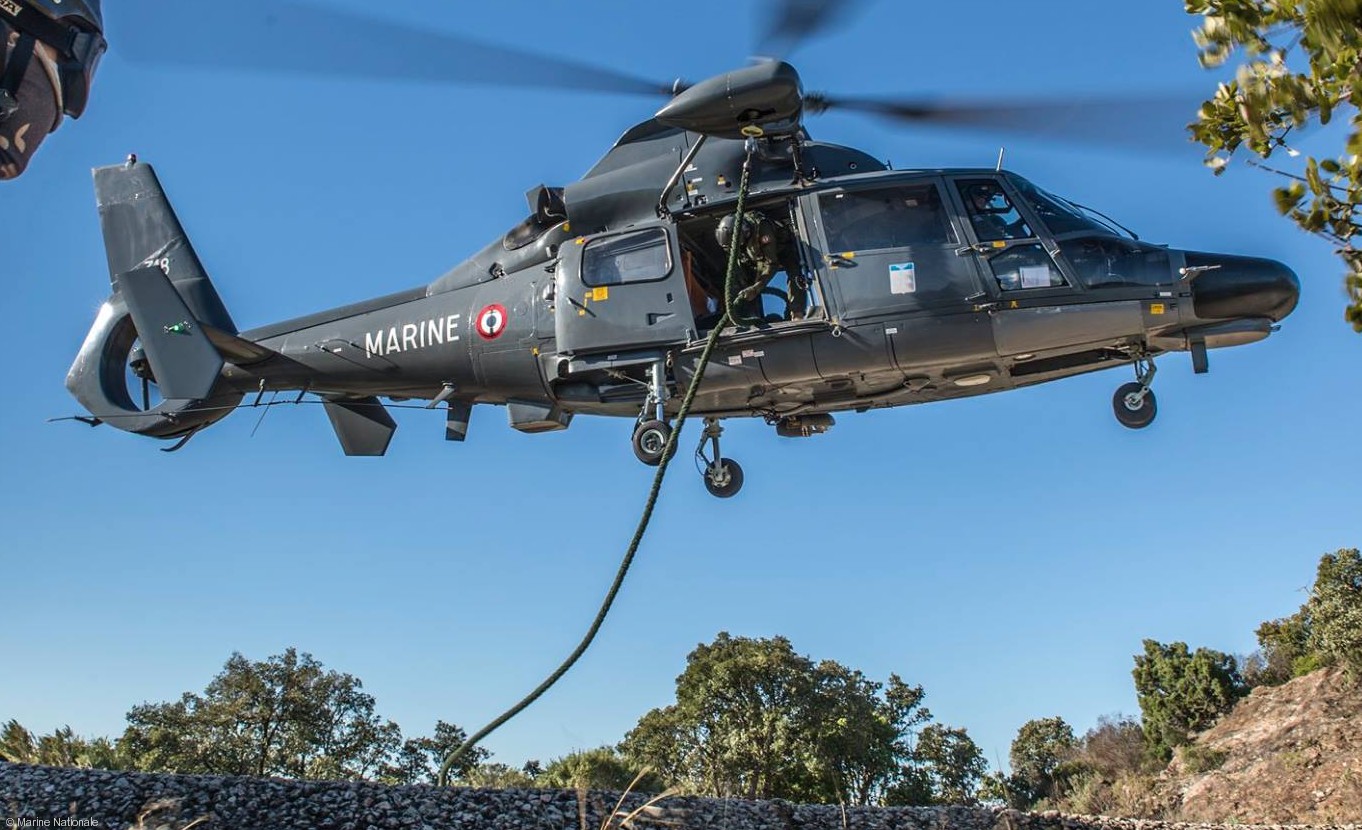 SA365F Dauphin (318)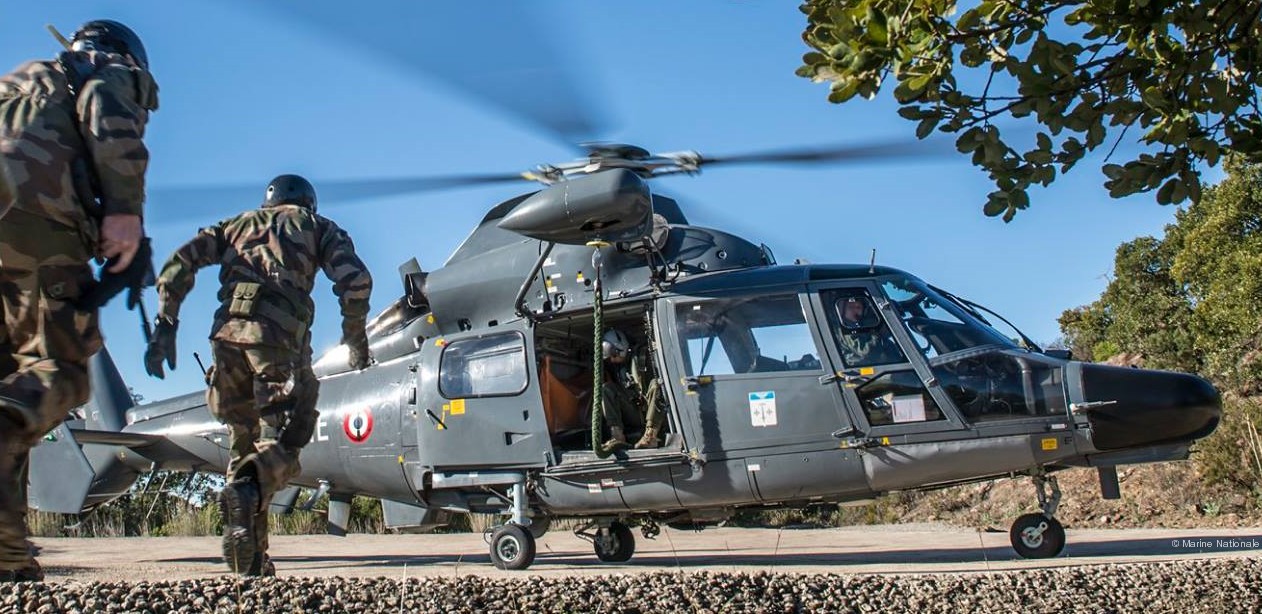 SA365F Dauphin (318)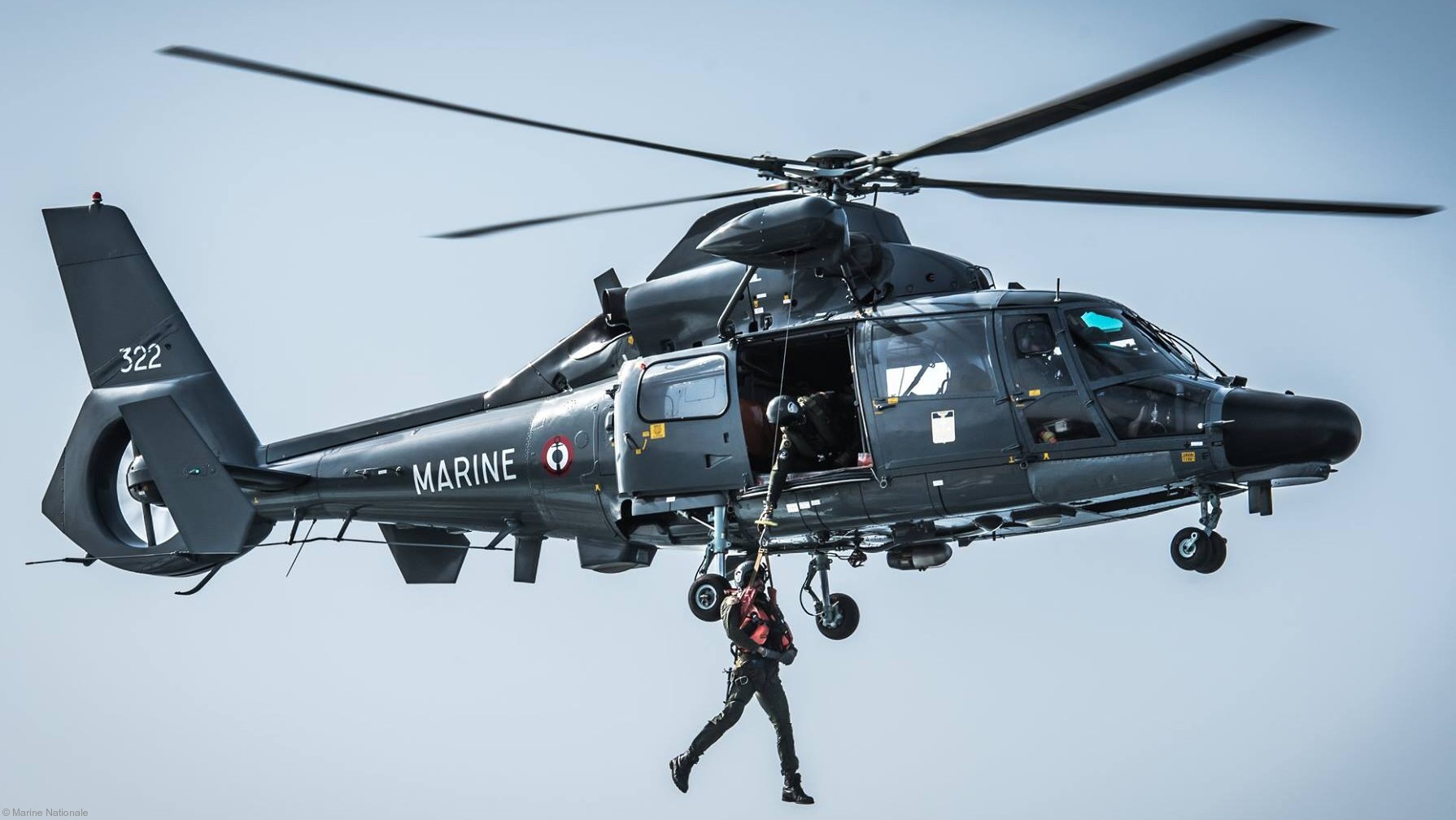 SA365F Dauphin (322)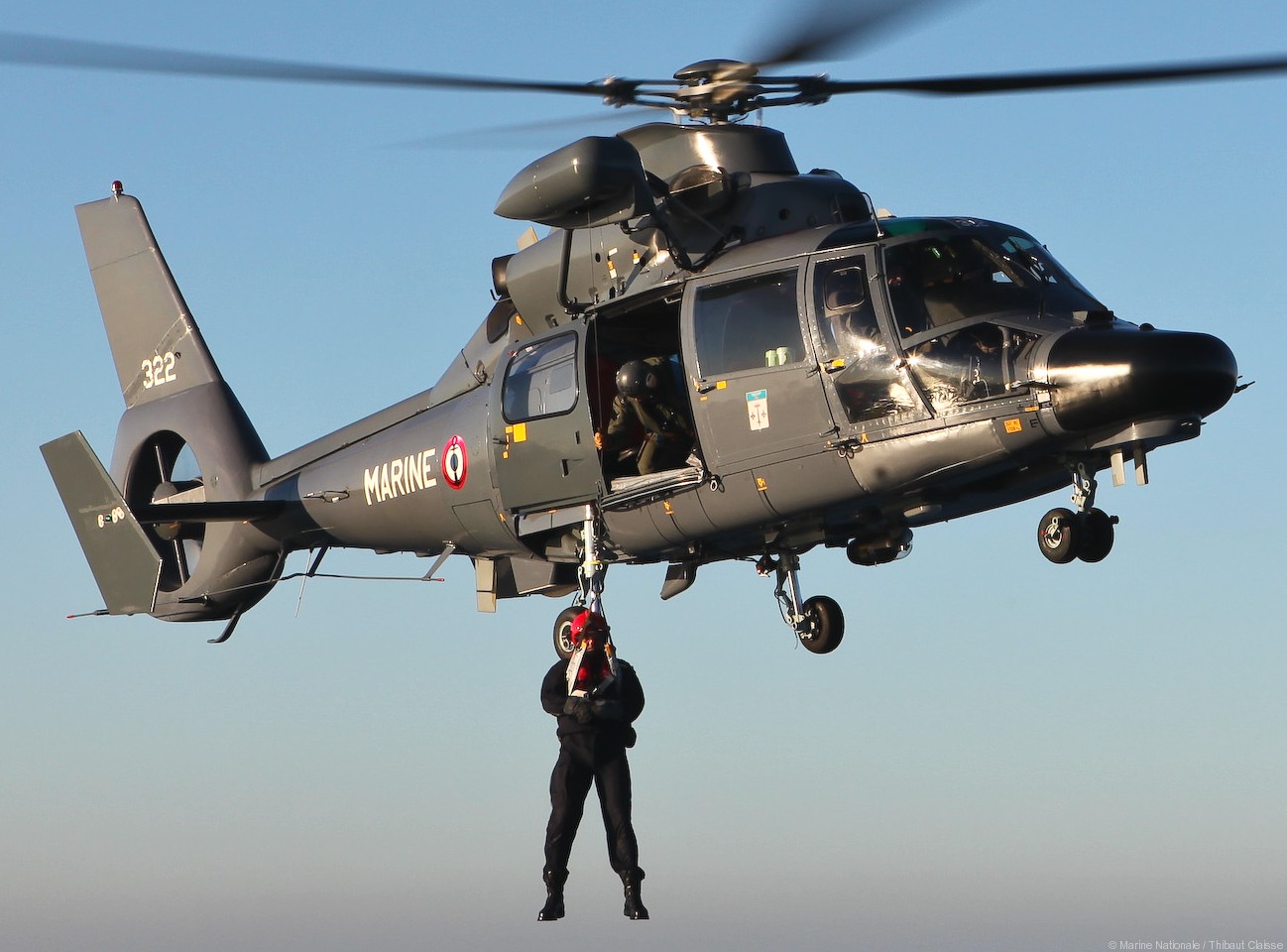 SA365F Dauphin (322)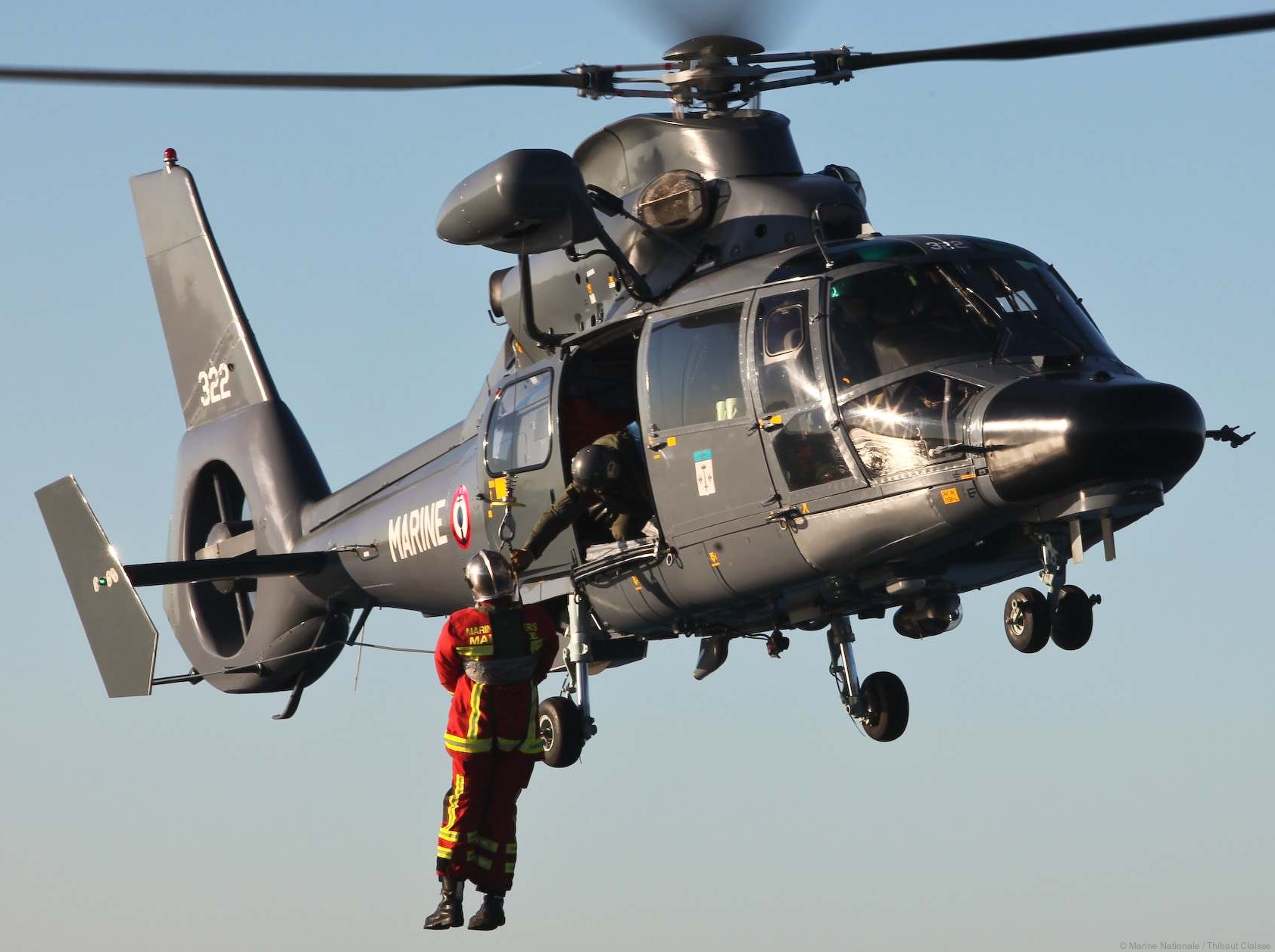 SA365F Dauphin (322)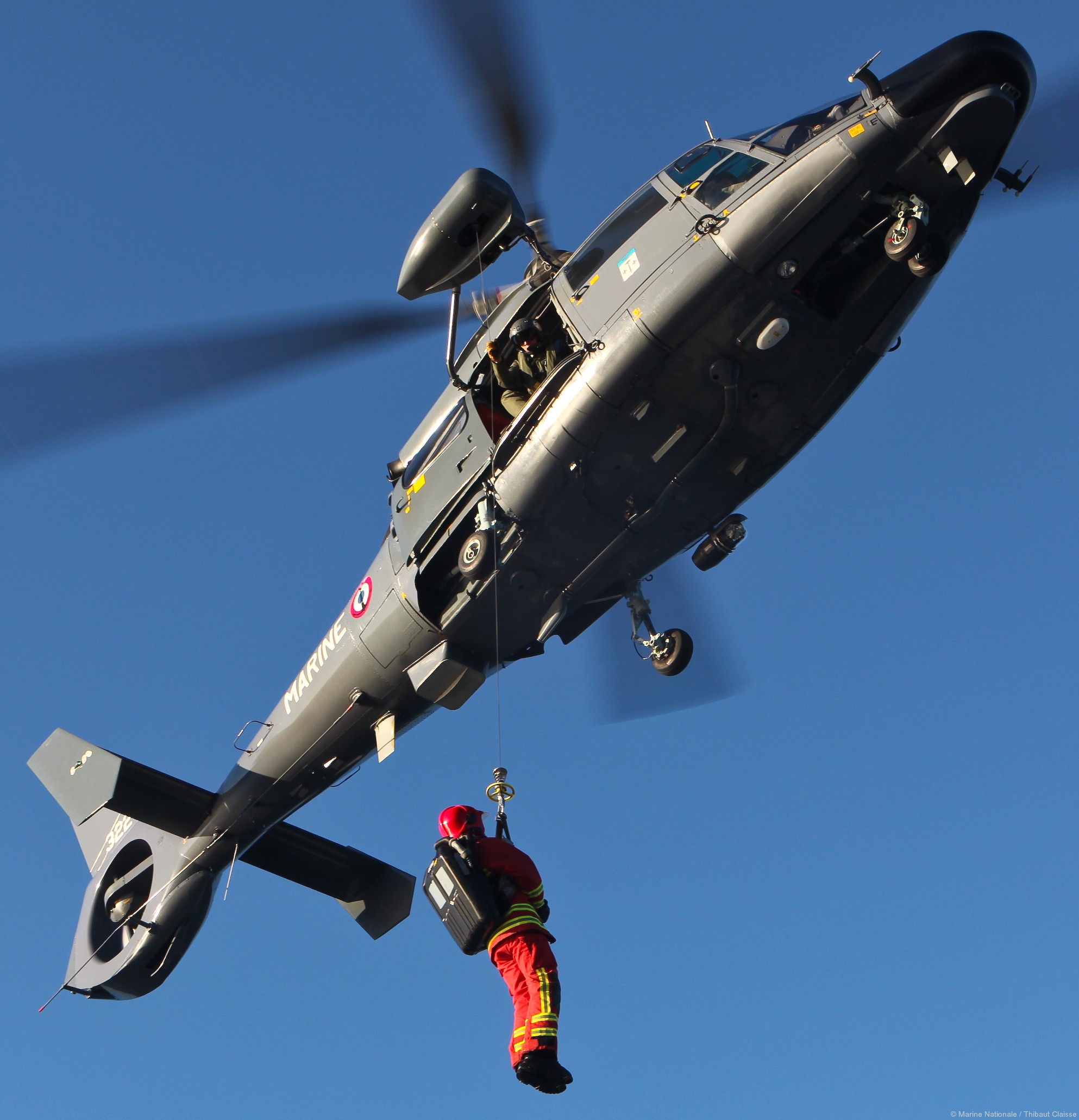 SA365F Dauphin (322)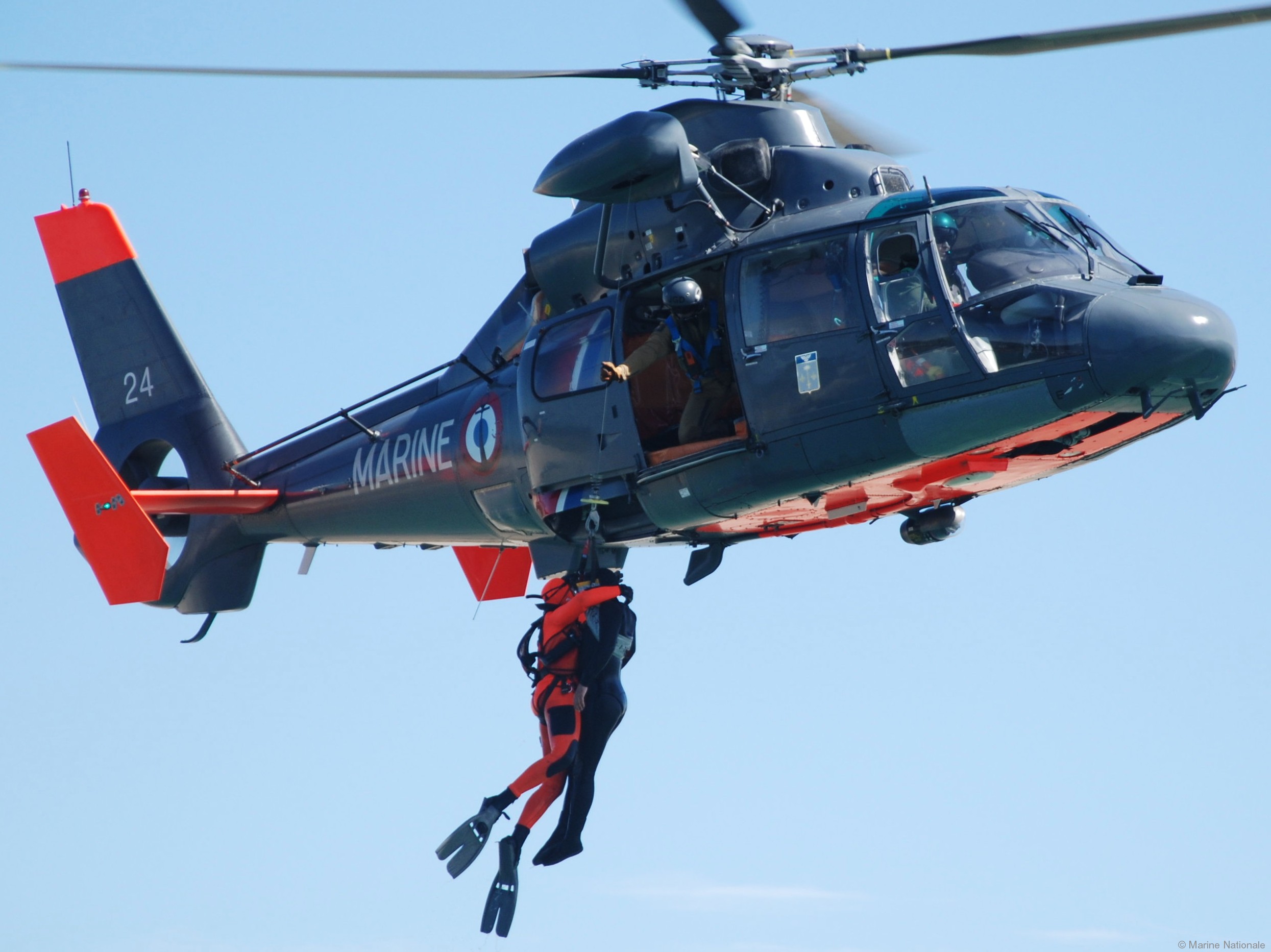 SA365N Dauphin (6024)
SA365N Dauphin (6157)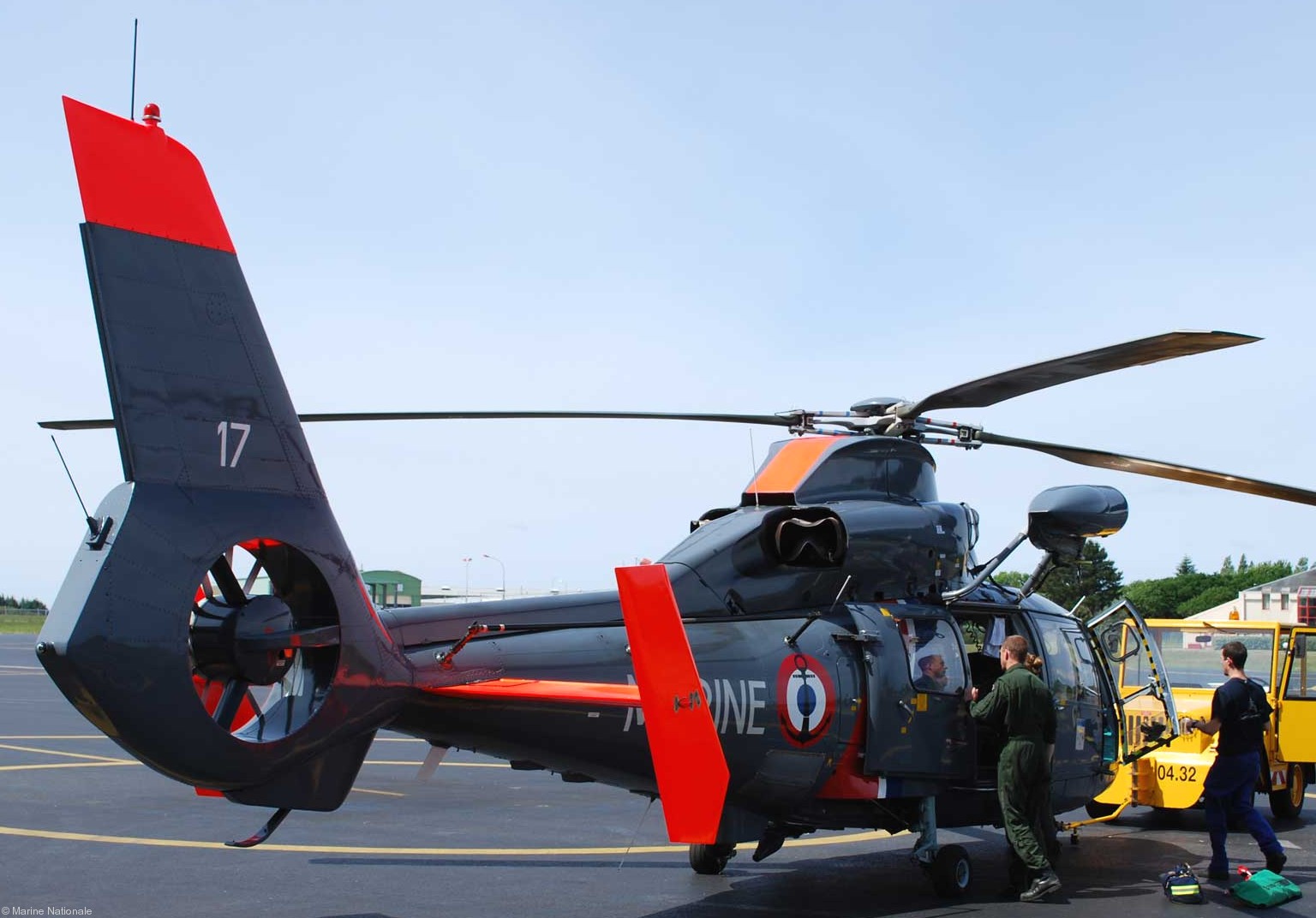 SA365N Dauphin (6017)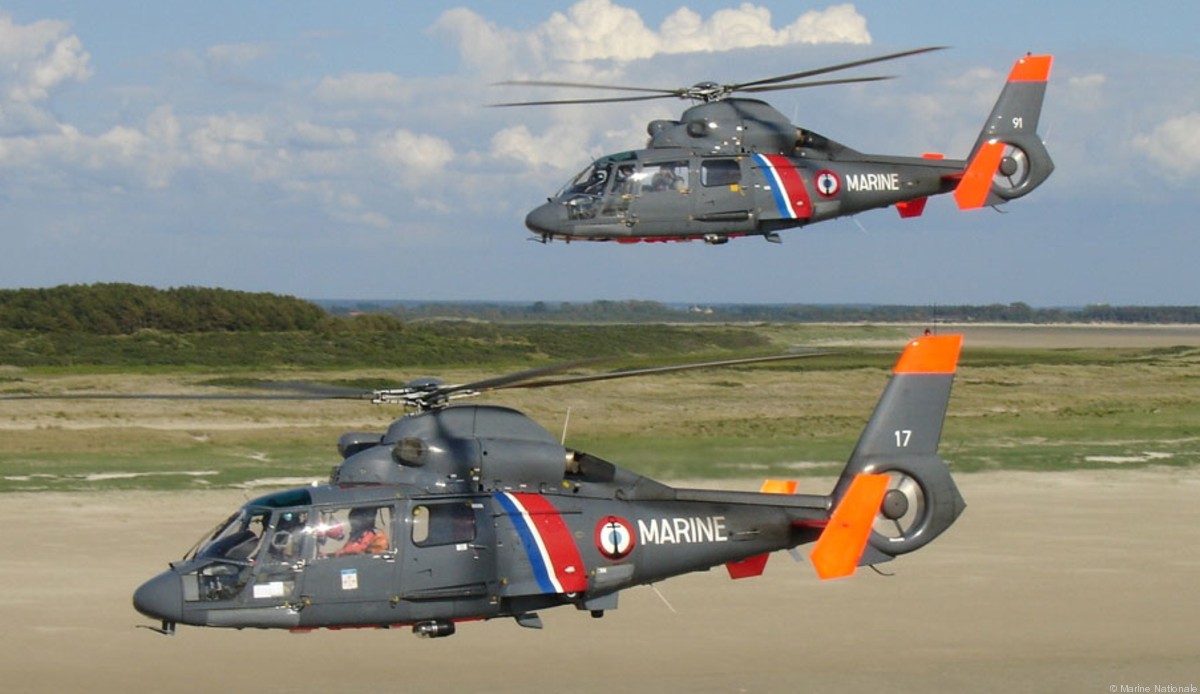 SA365N Dauphin (6017+6091)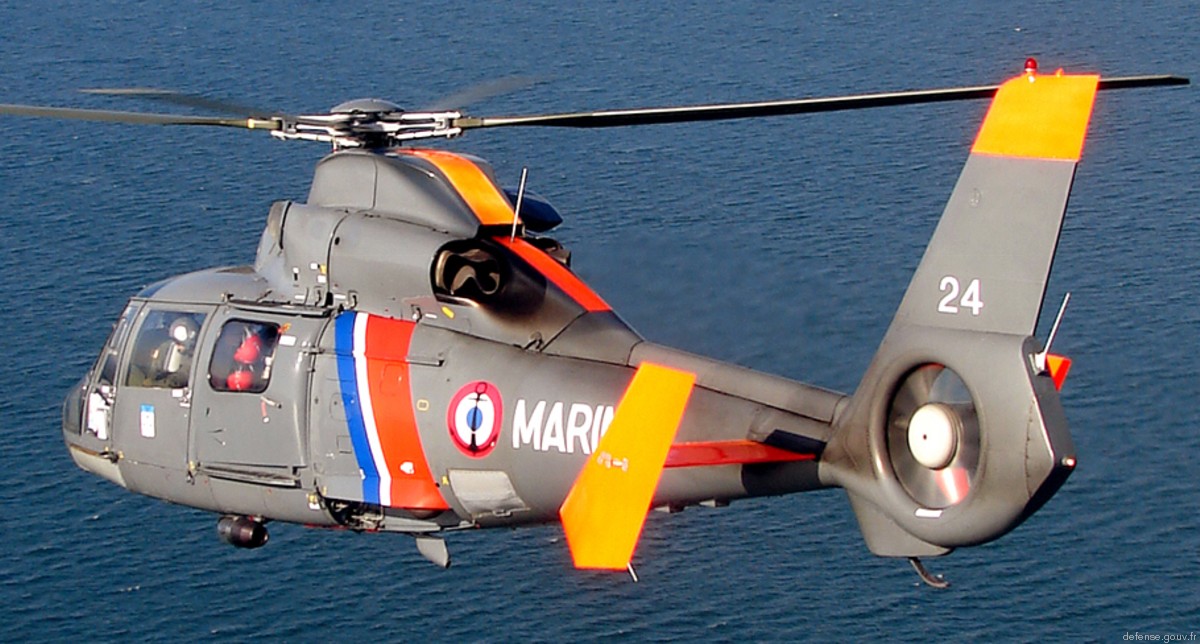 SA365N Dauphin (6024)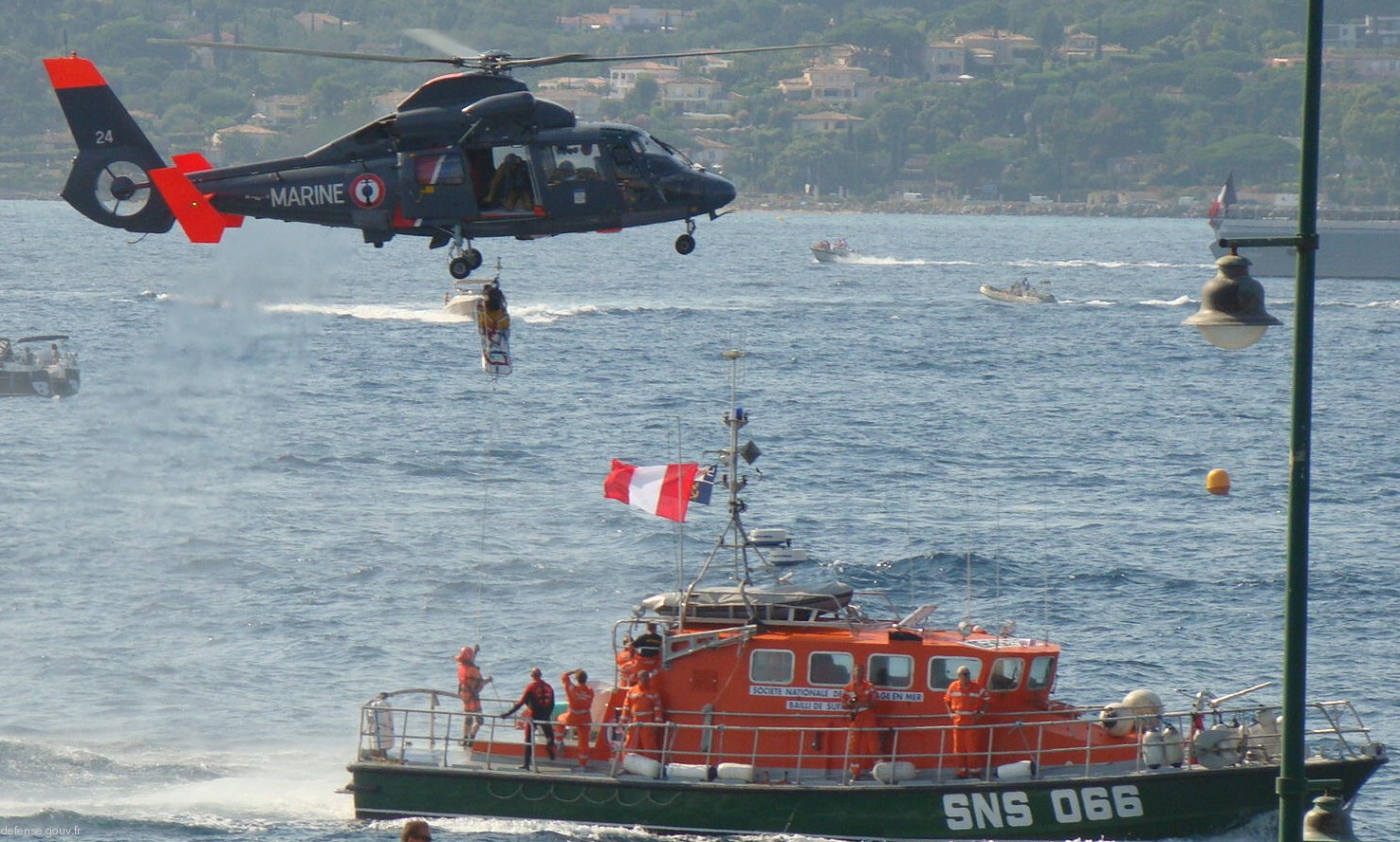 SA365N Dauphin (6024)
SA365F Dauphin (322)