HOME | US Navy - ships | US Navy - air units | USMC - air units | International Navies | Weapon Systems | Special Reports
Royal Danish Navy / Kongelige Danske Marine - Guided Missile Frigate FFG
F 362 HDMS Peter Willemoes
03/21
Type, class: Guided Missile Frigate - FFG / Iver Huitfeldt class
Builder: Odense Steel Shipyard, Odense, Denmark
STATUS:
Laid down: March 12, 2009
Launched: December 21, 2010
Commissioned: June 21, 2011
IN SERVICE
Homeport: Korsor Naval Base, Zealand, Denmark


Namesake:

Peter Willemoes (1783-1808)
Technical Data: see INFO > Iver Huitfeldt class Guided Missile Frigate
images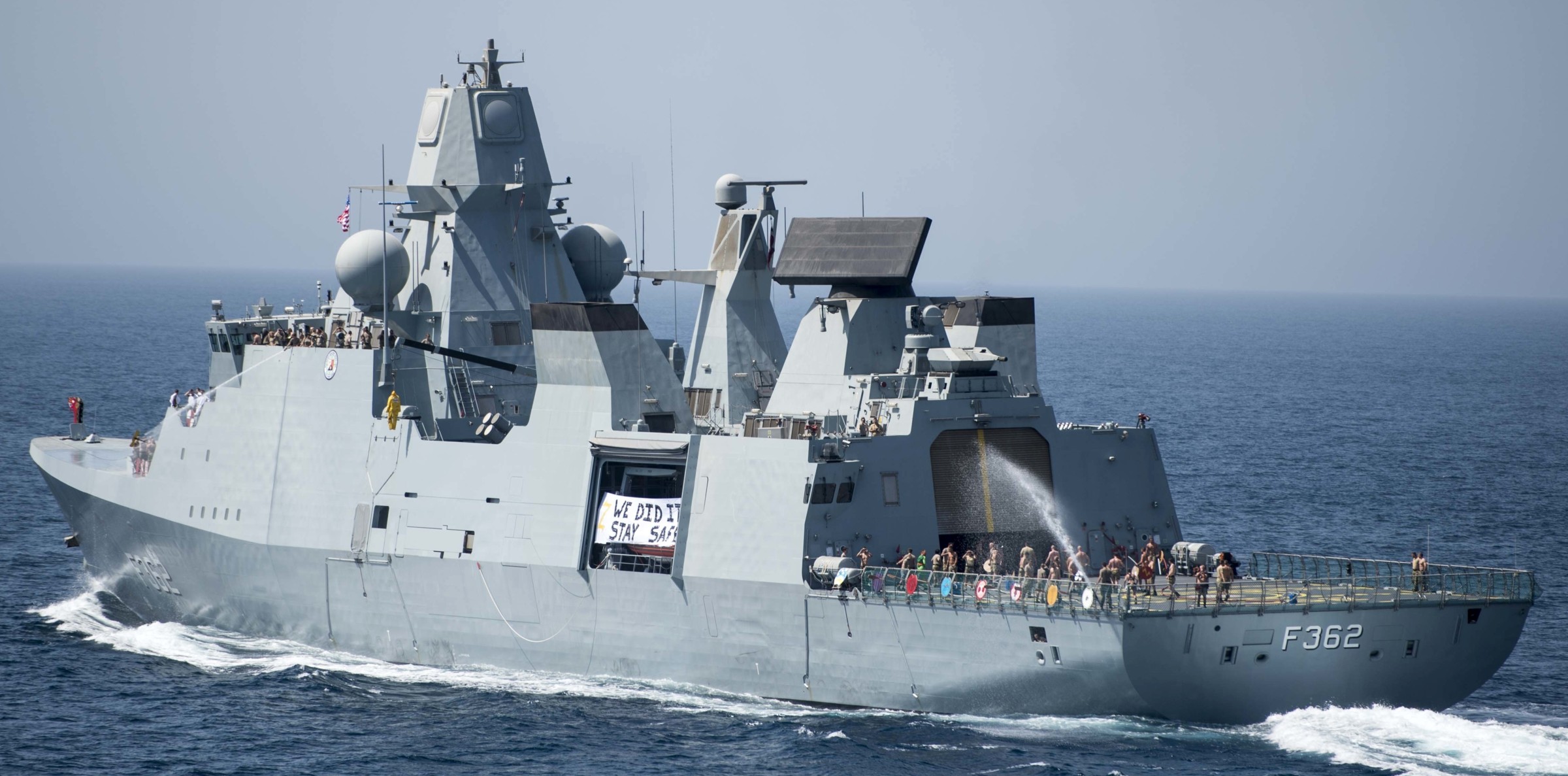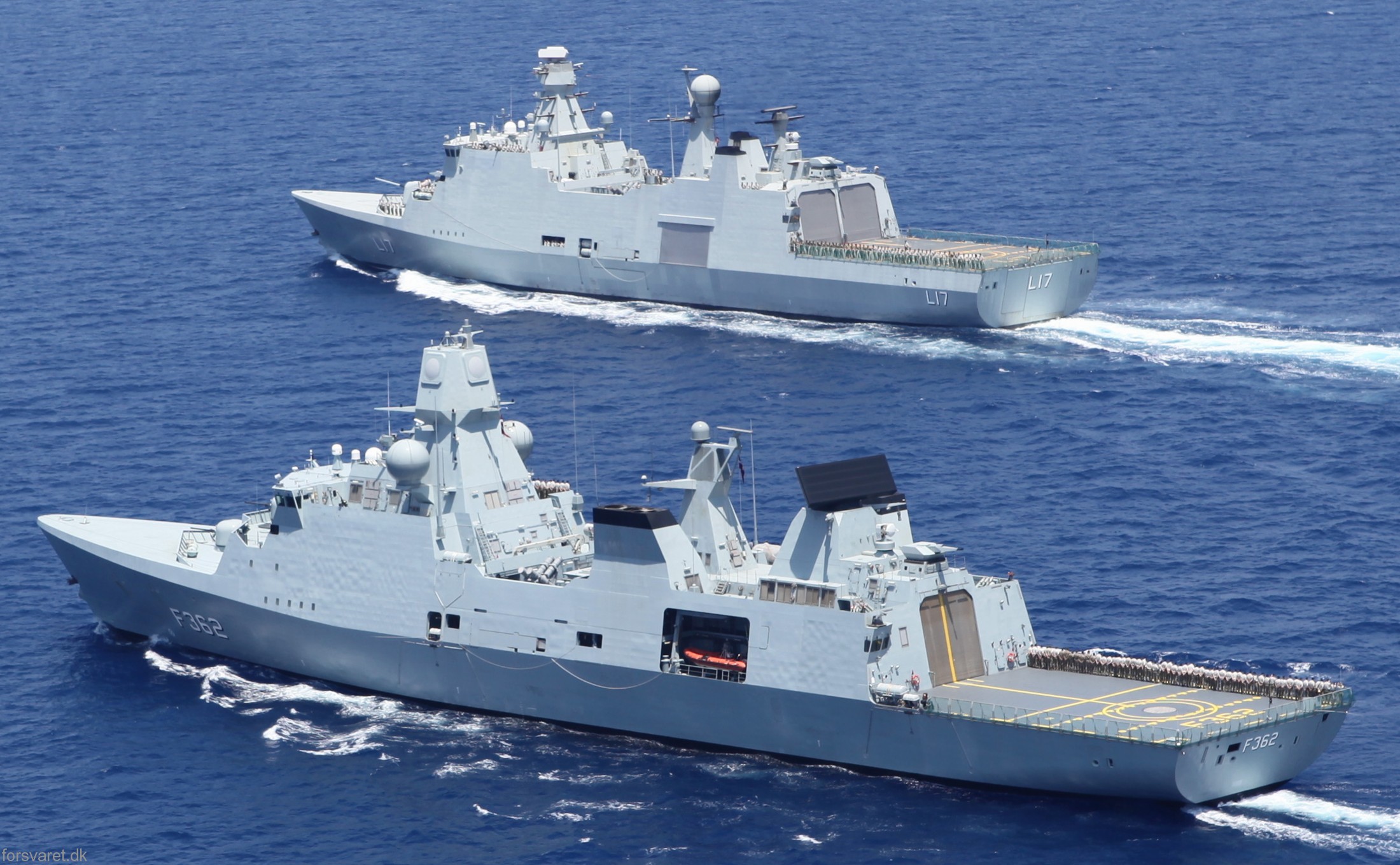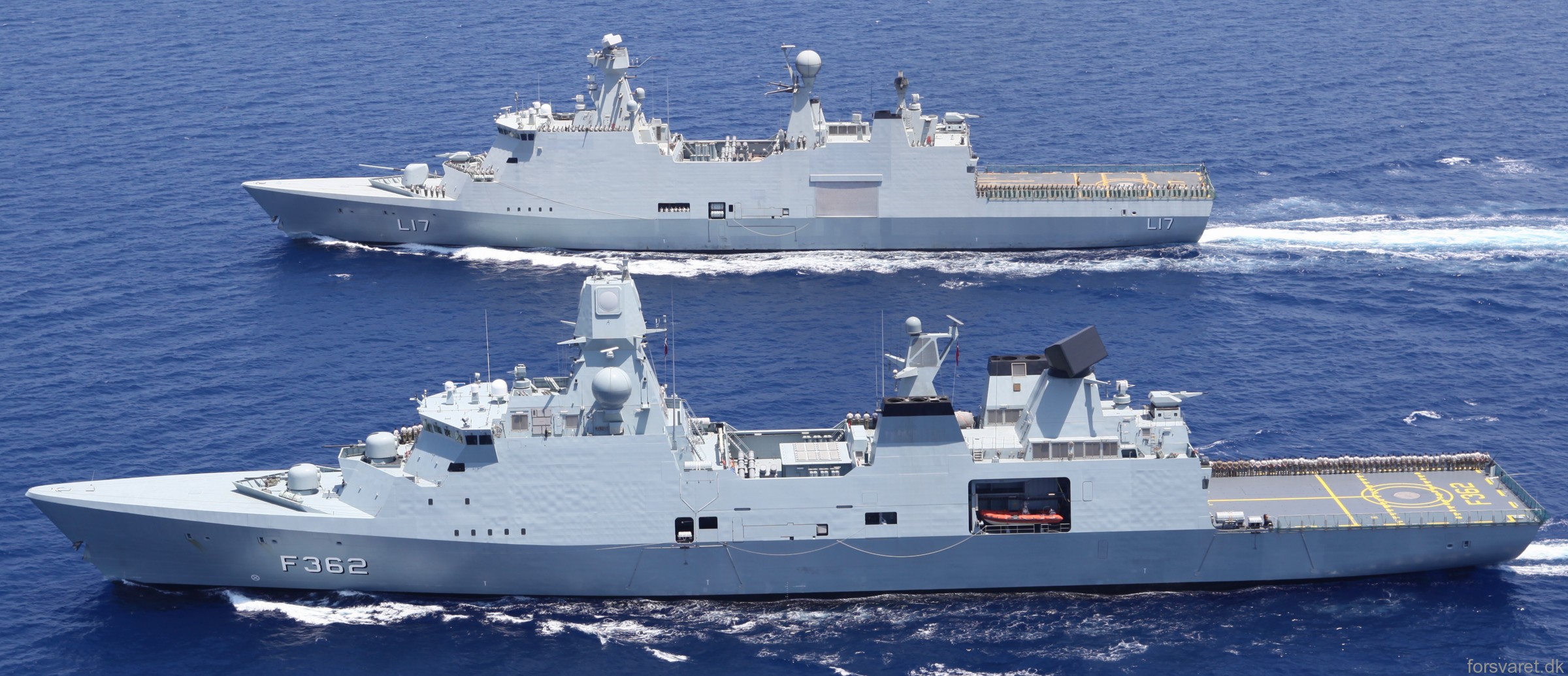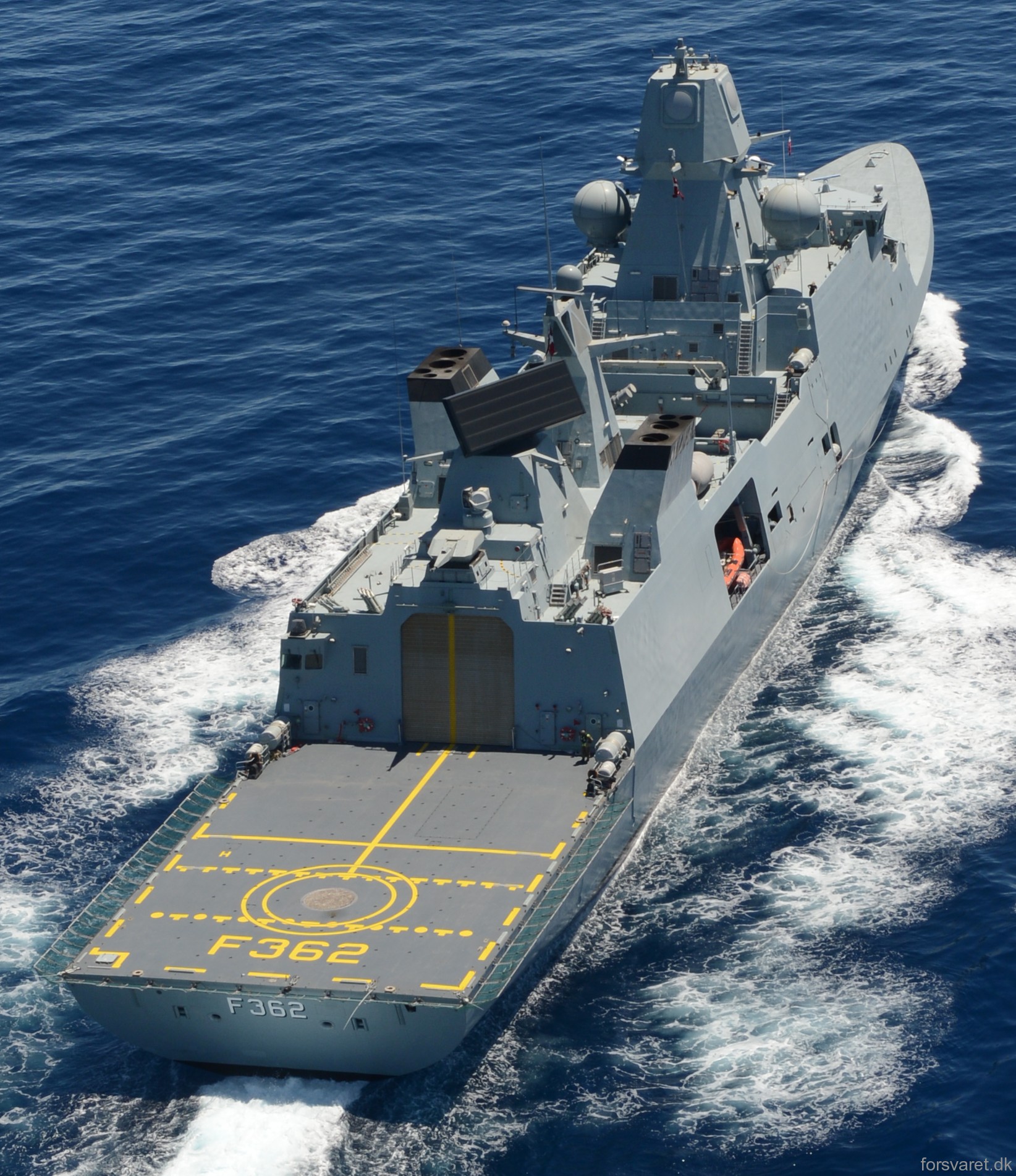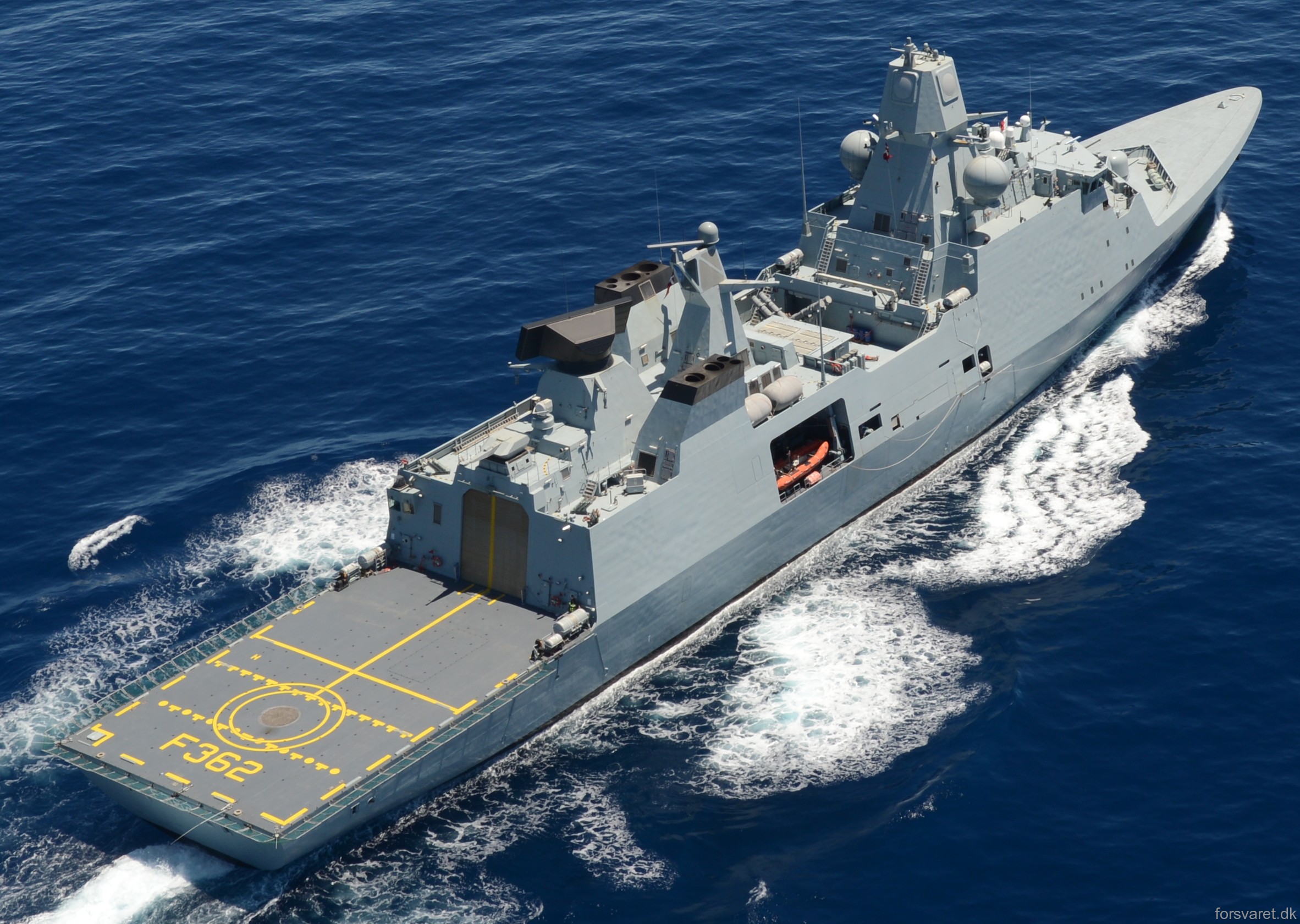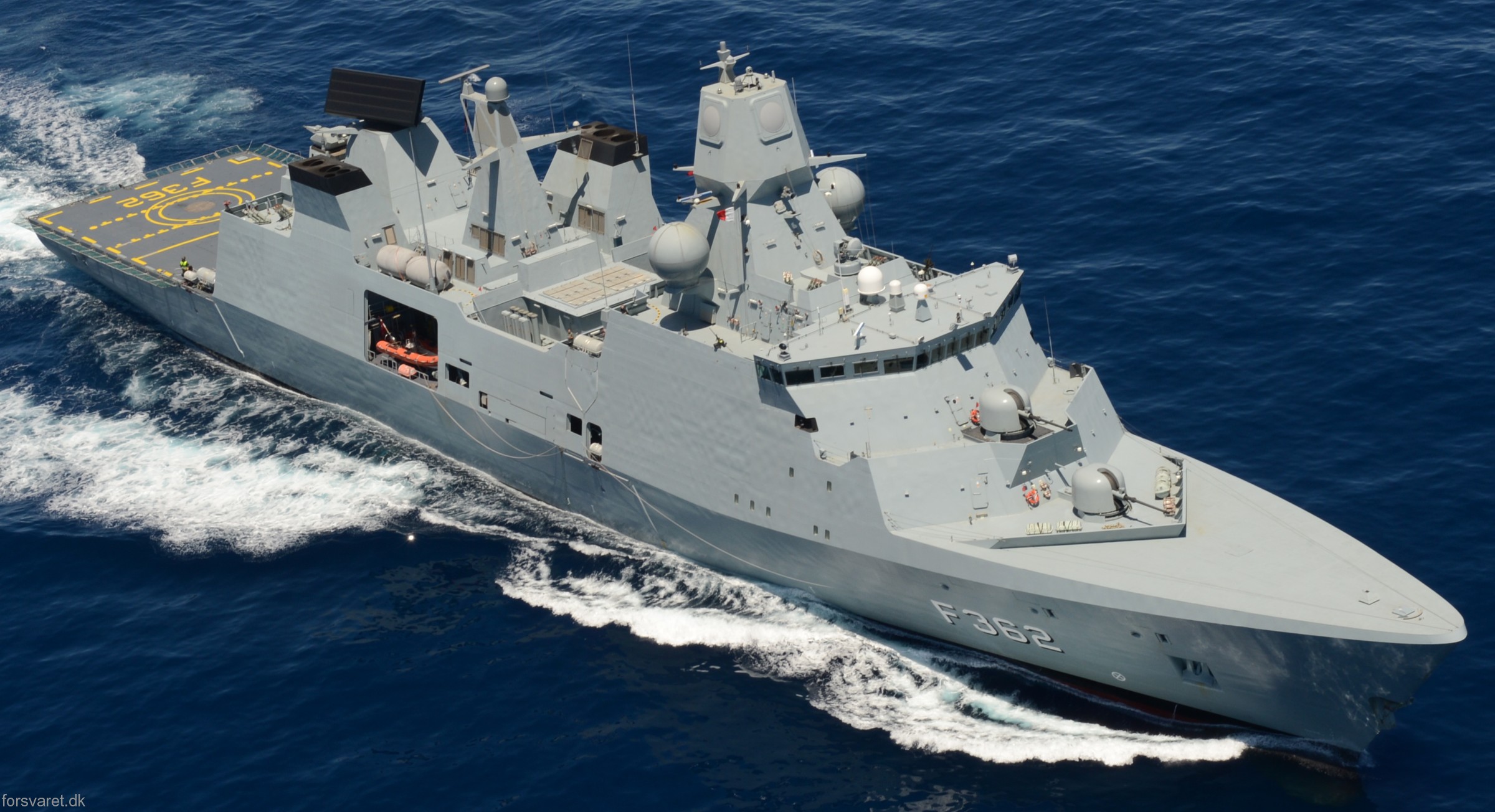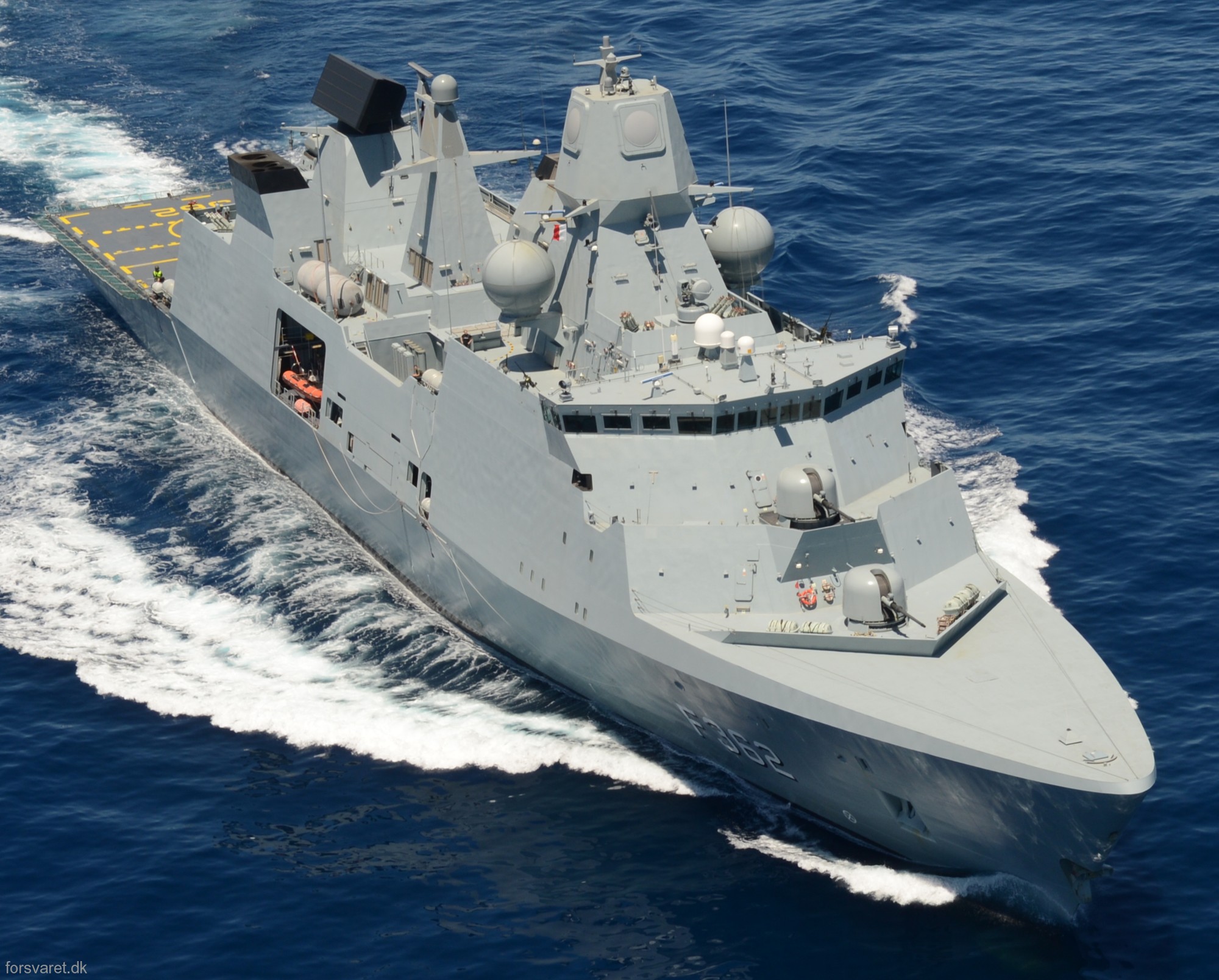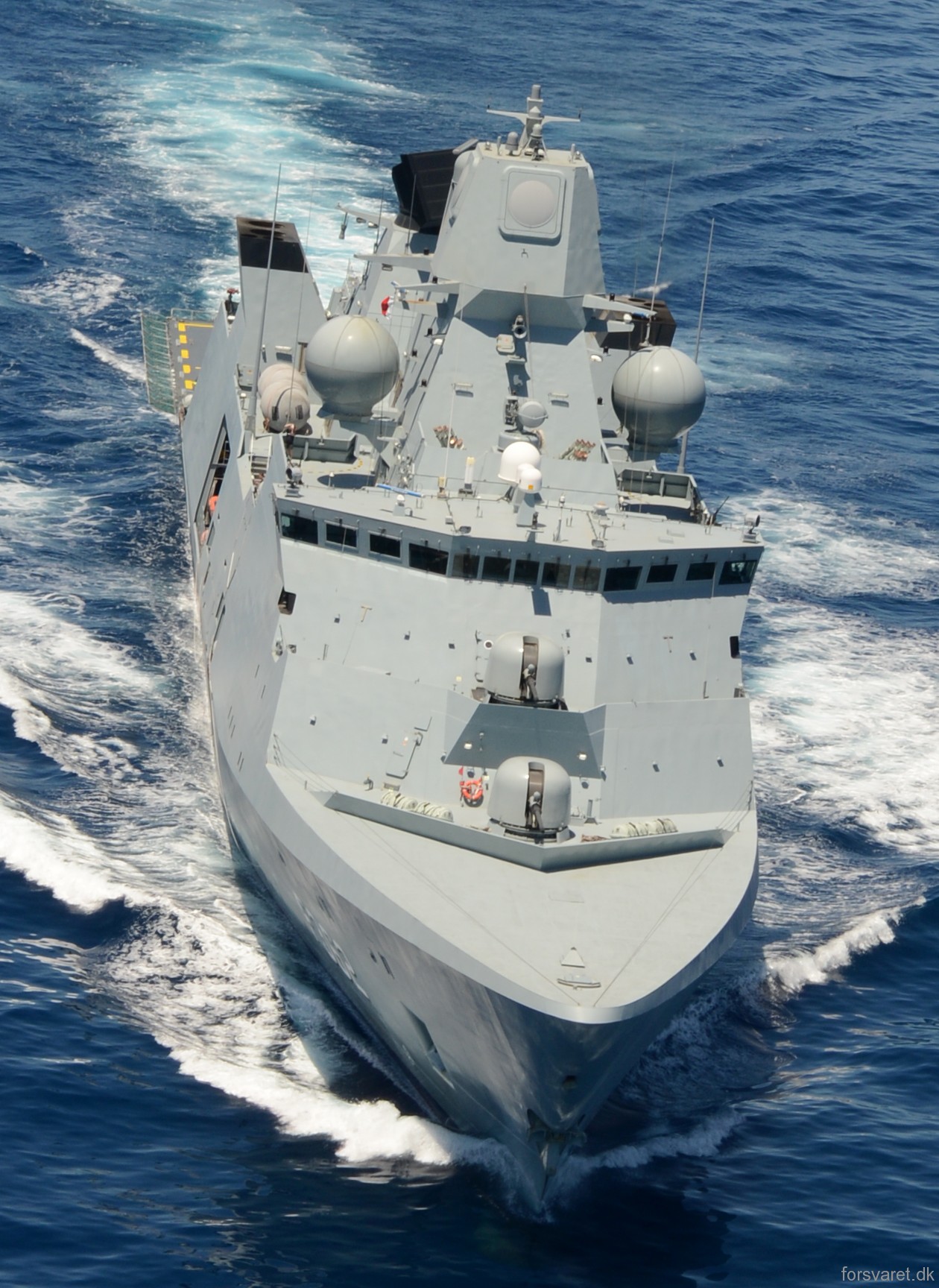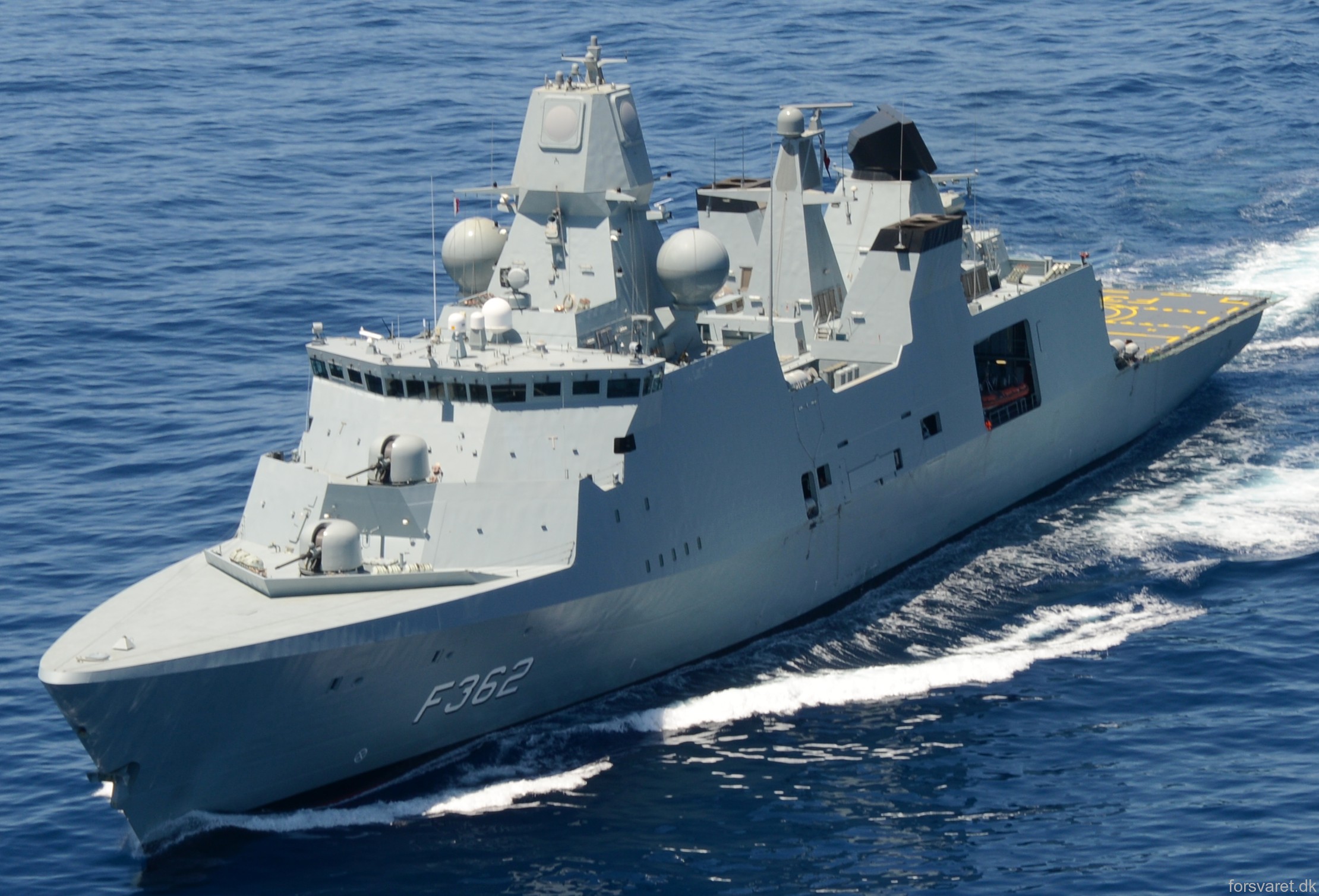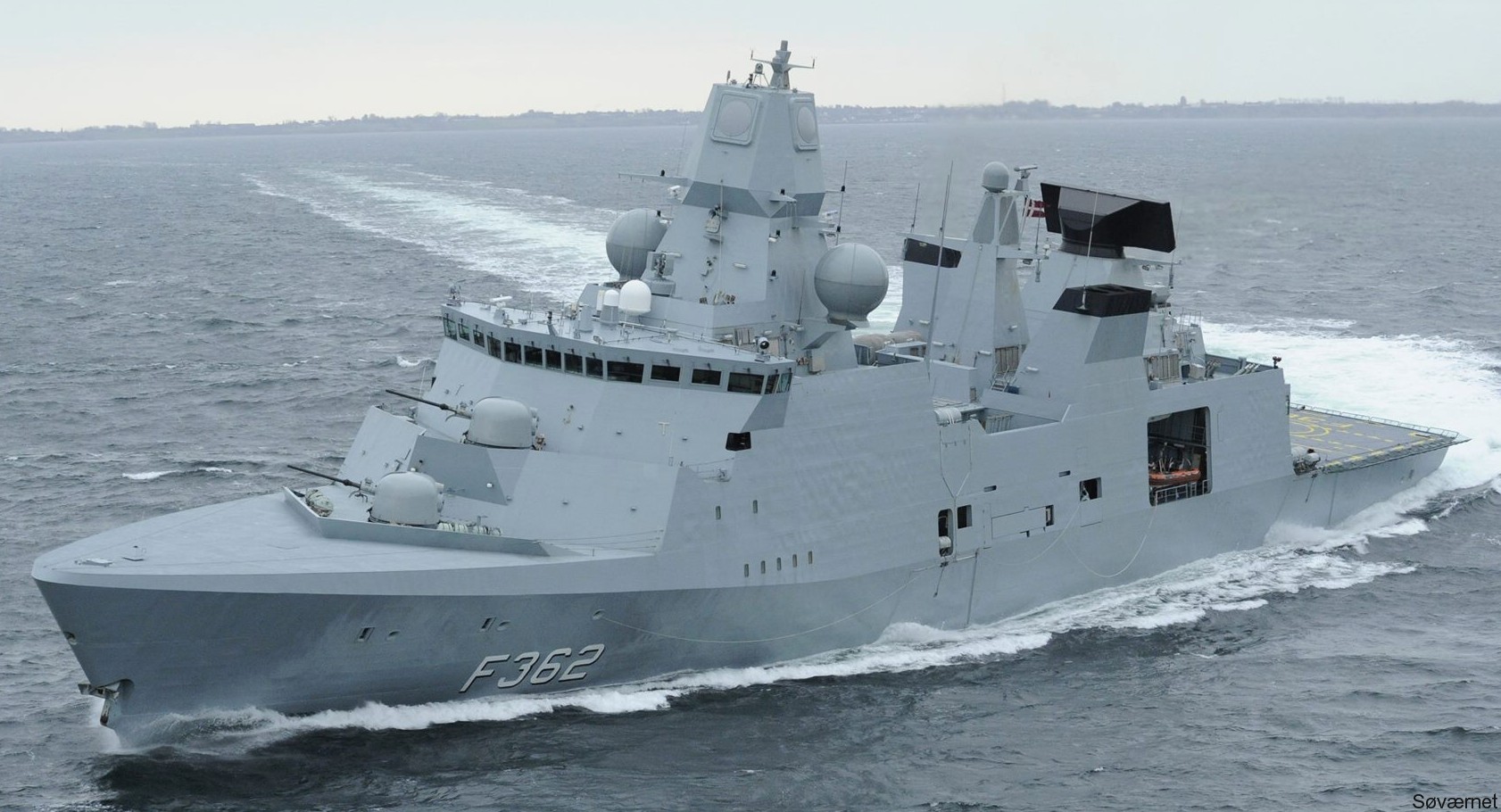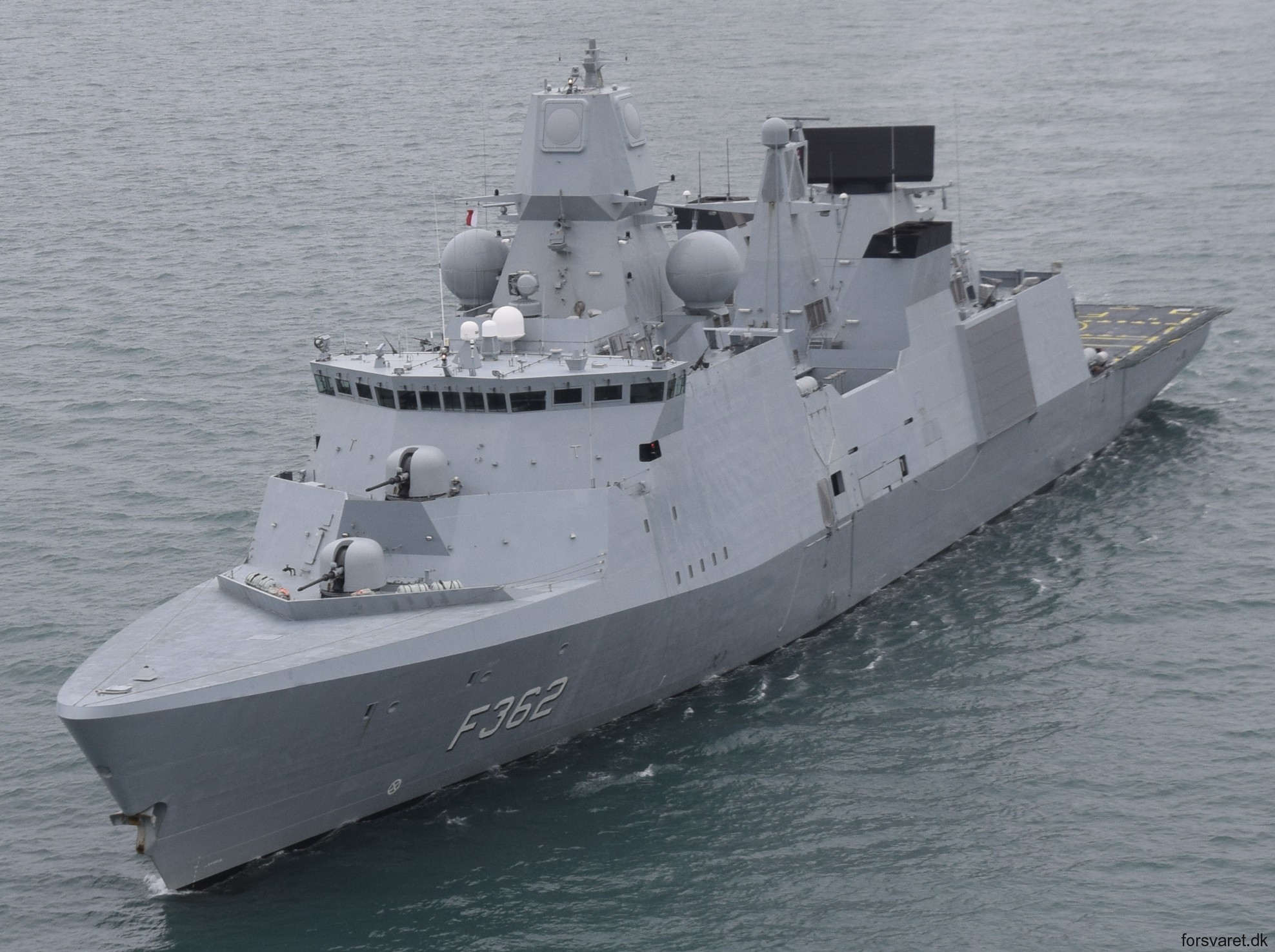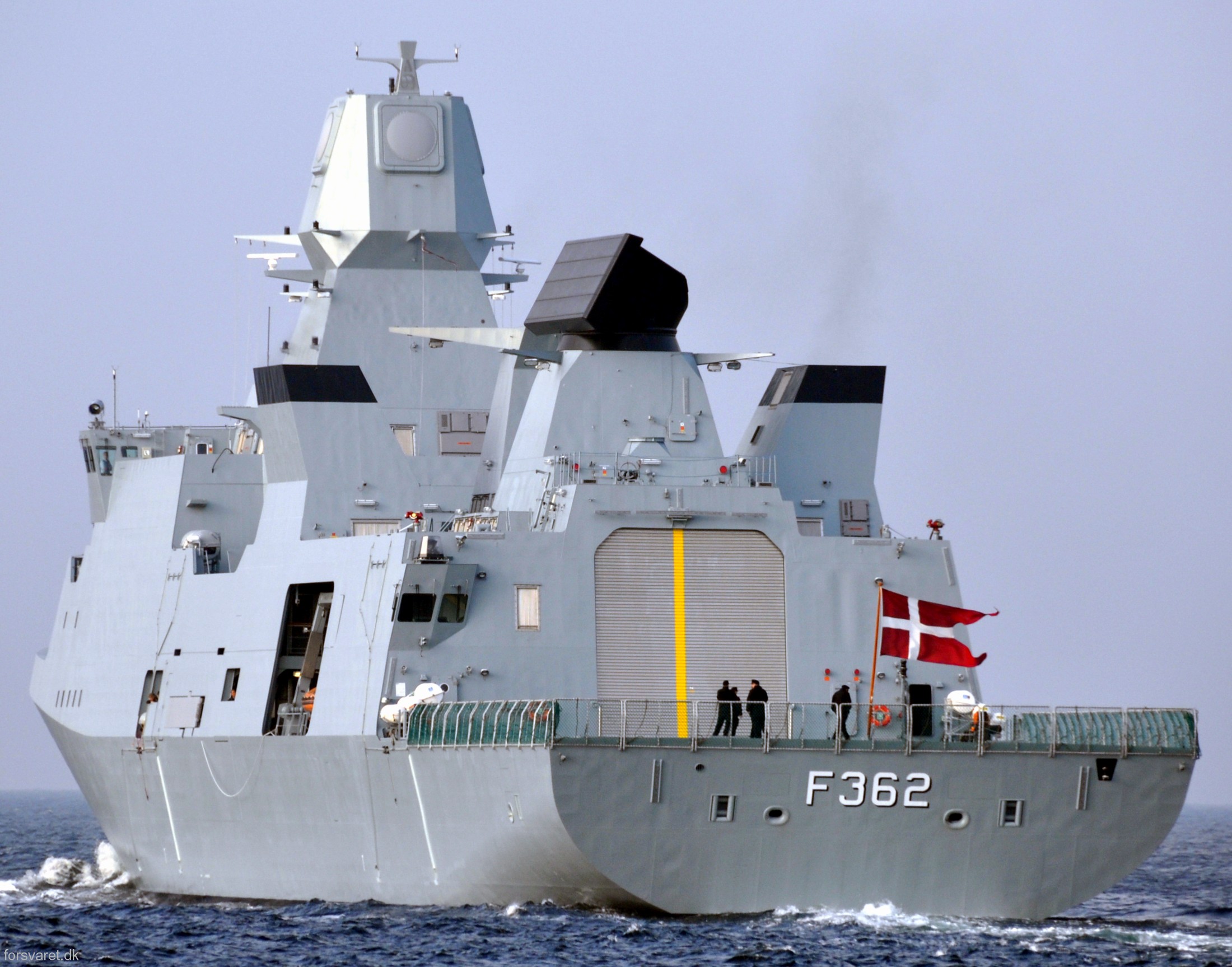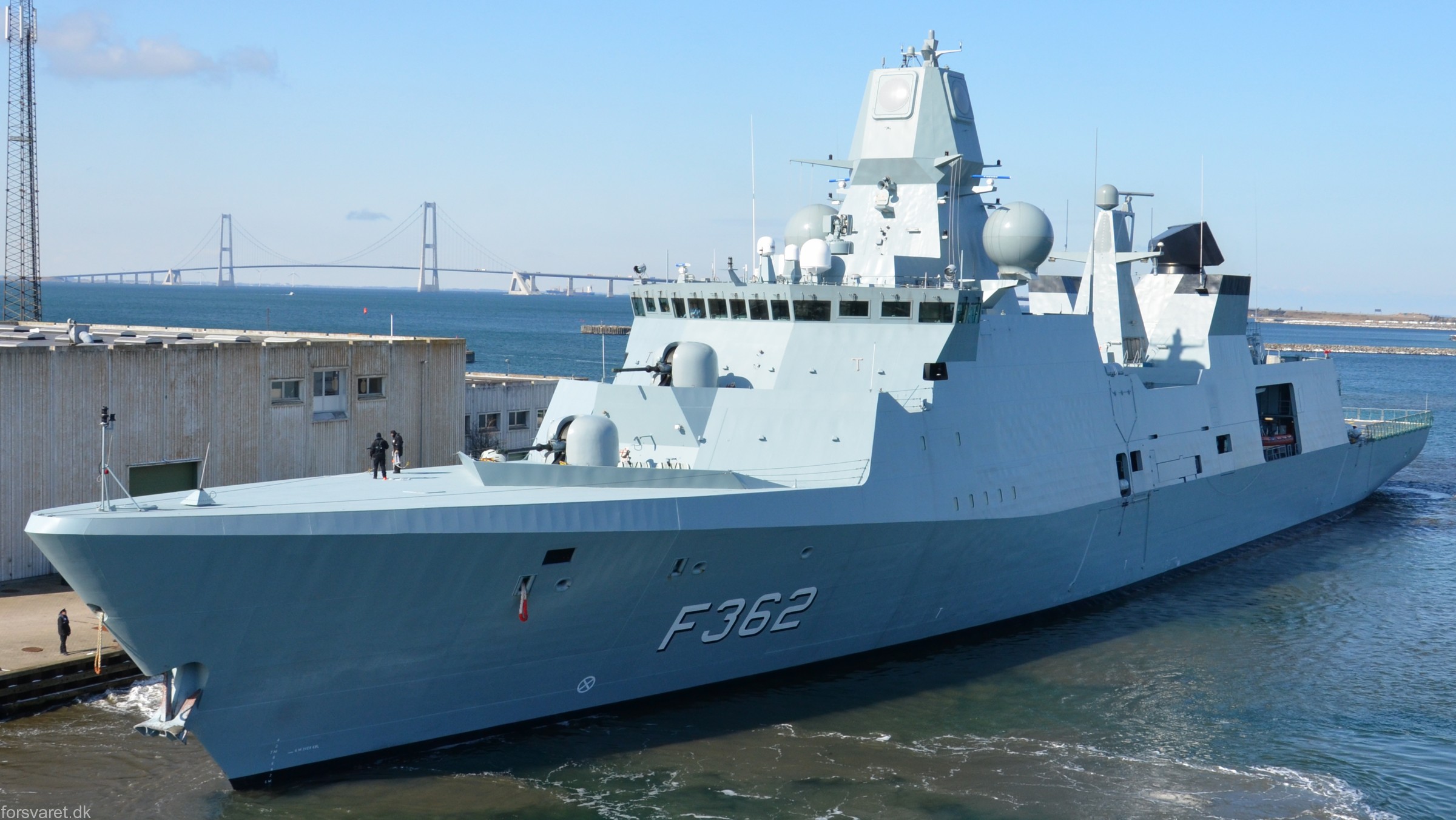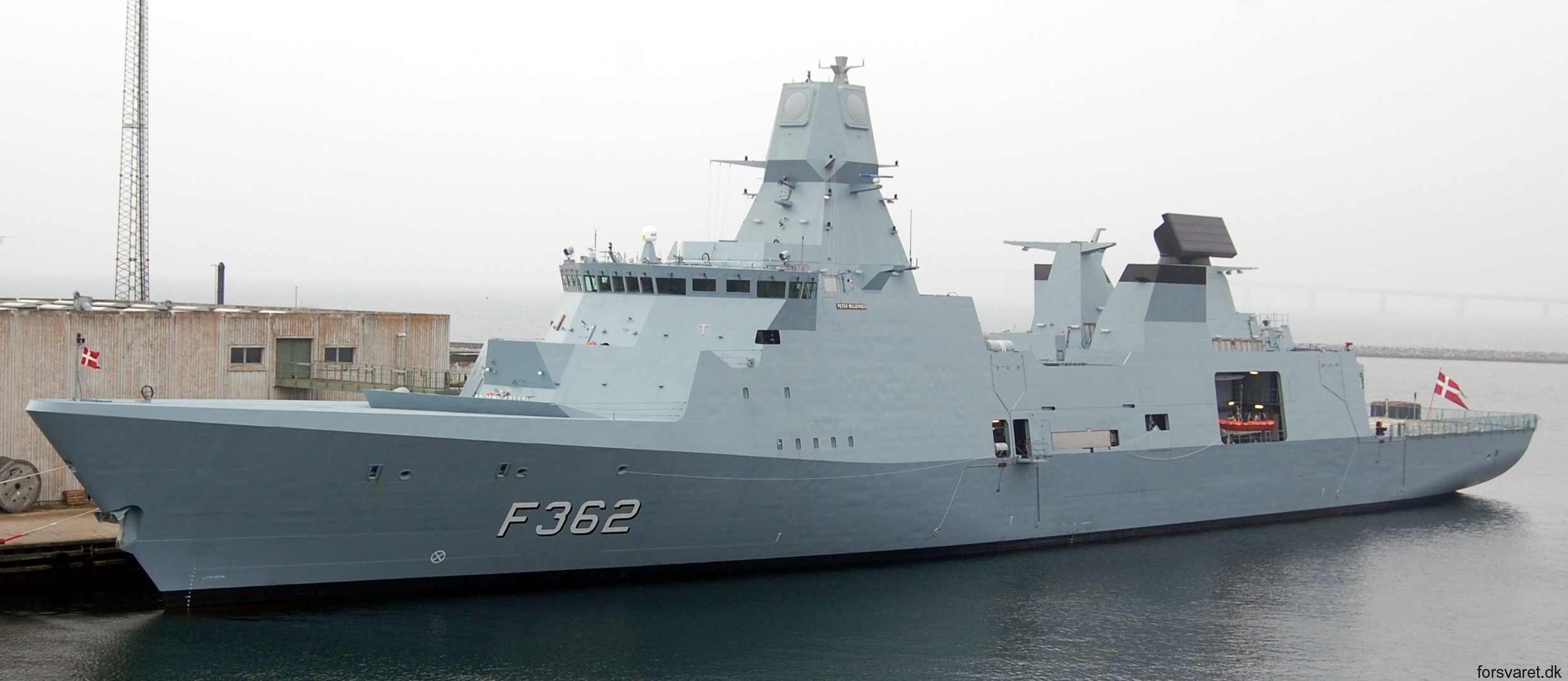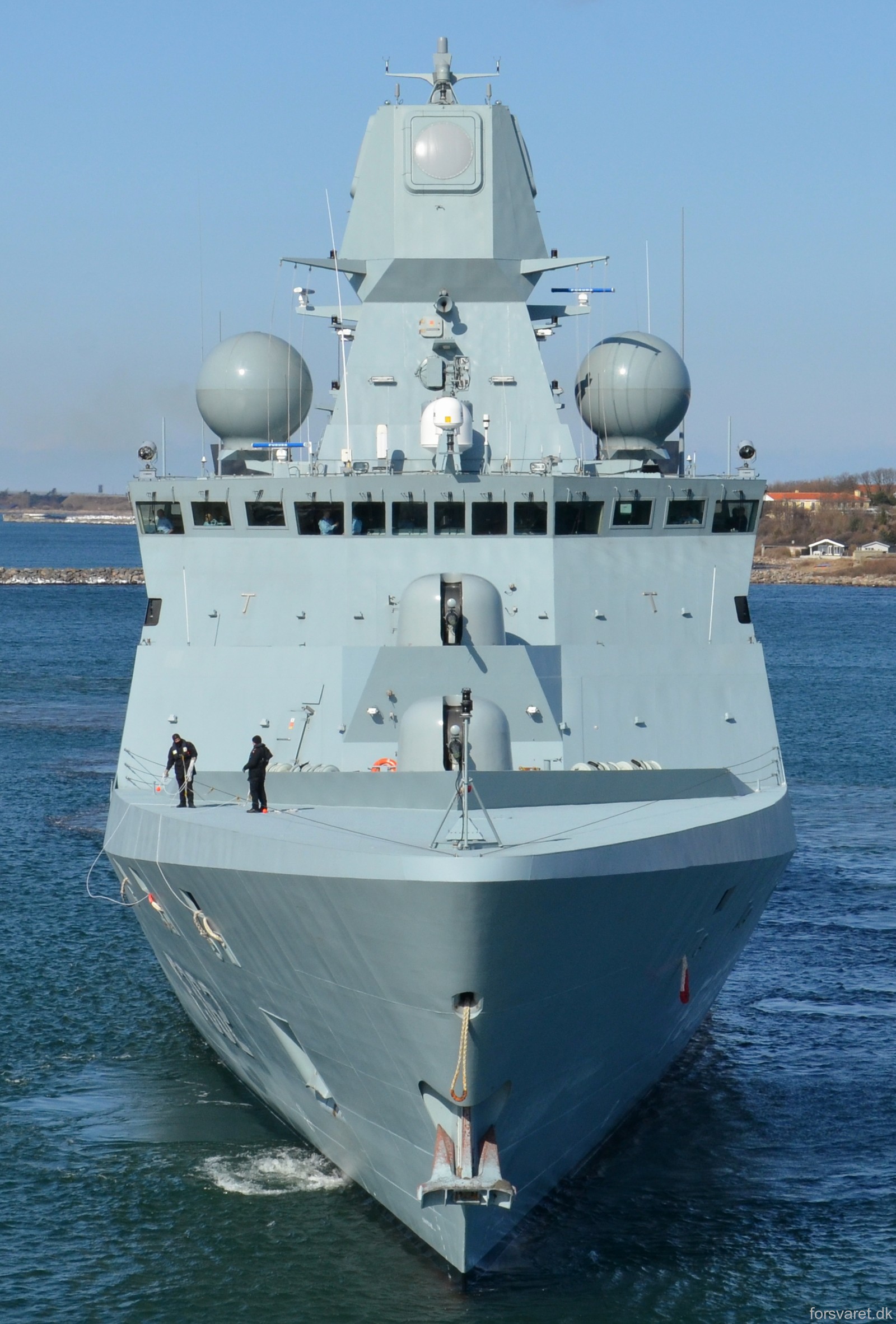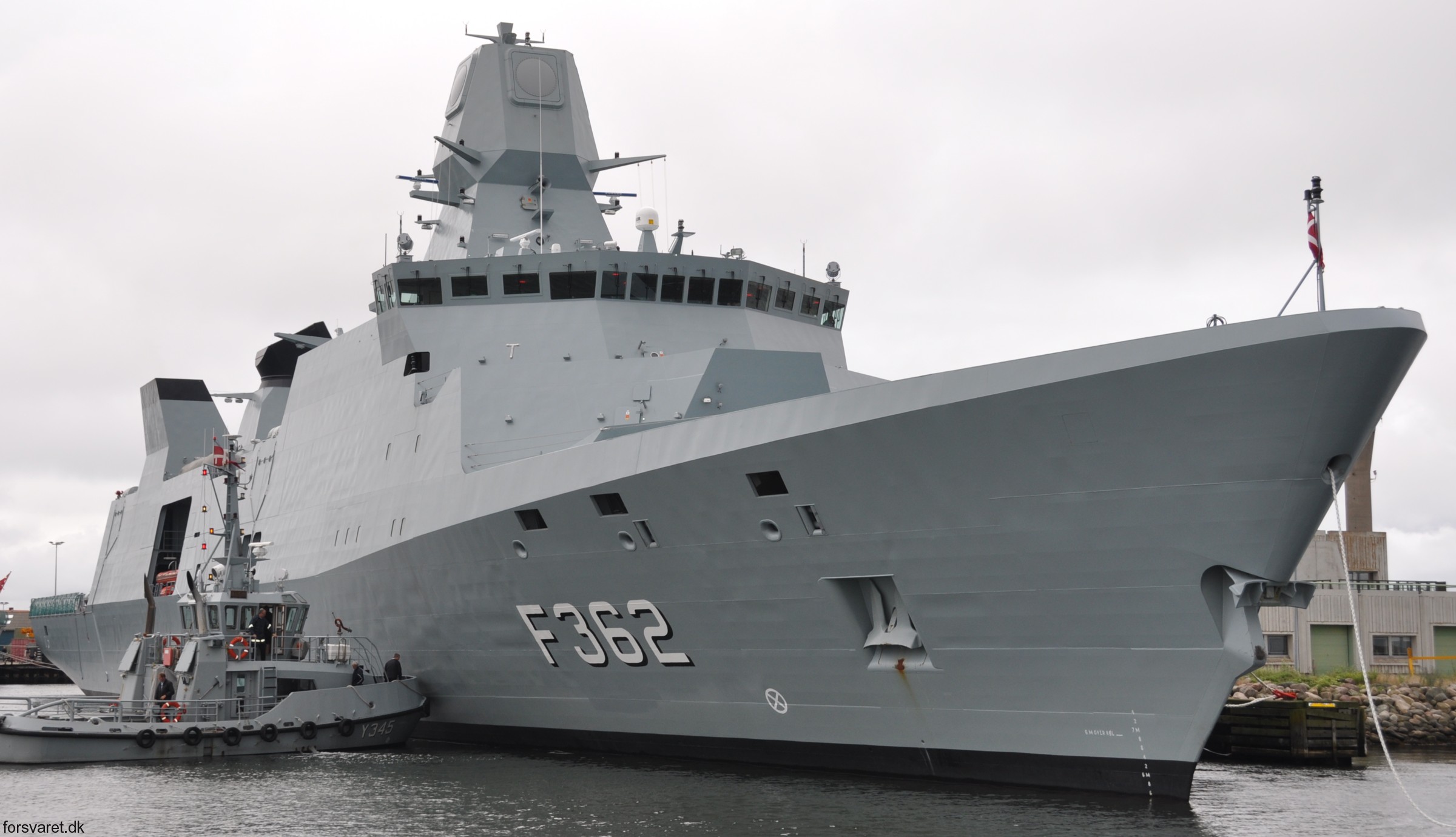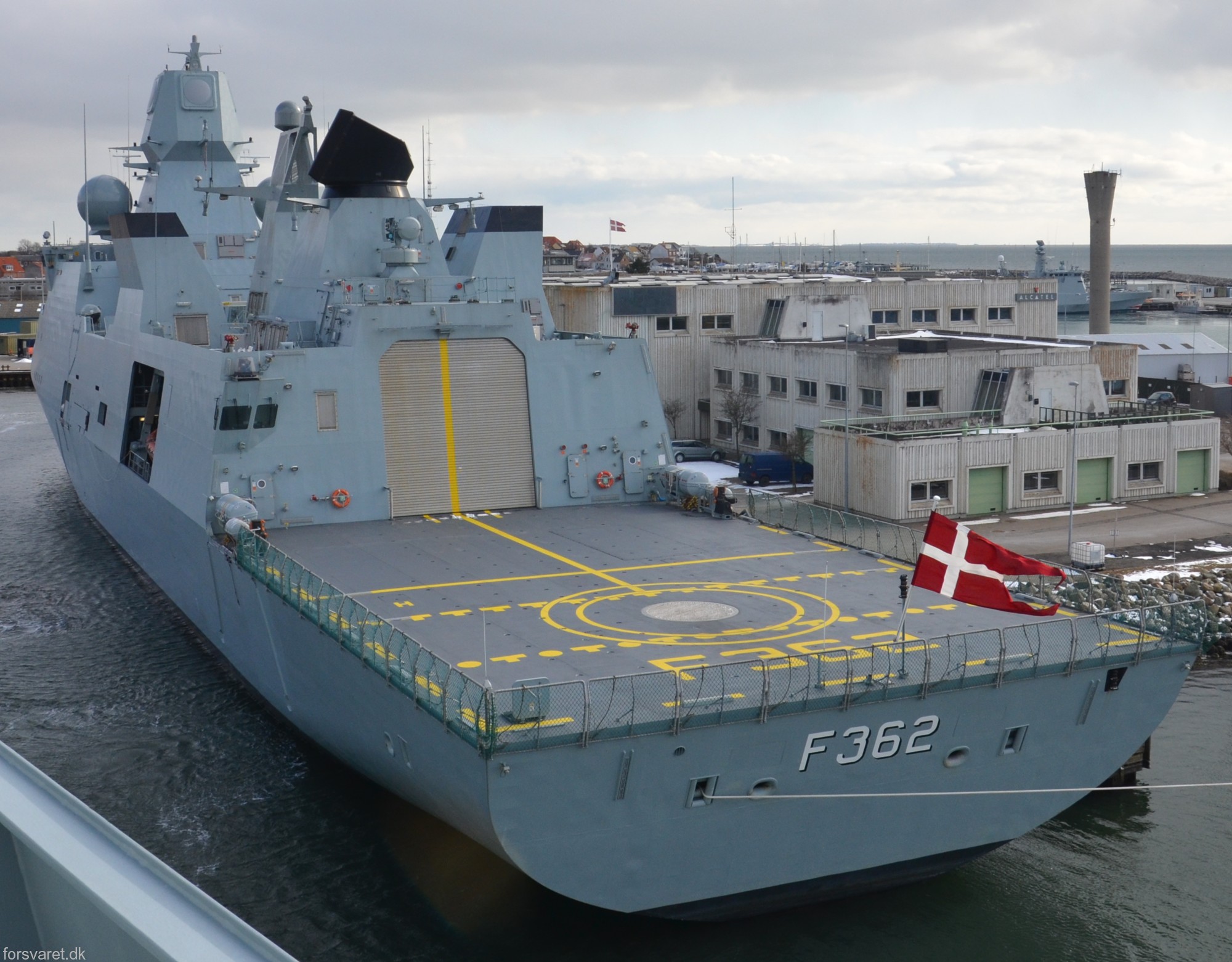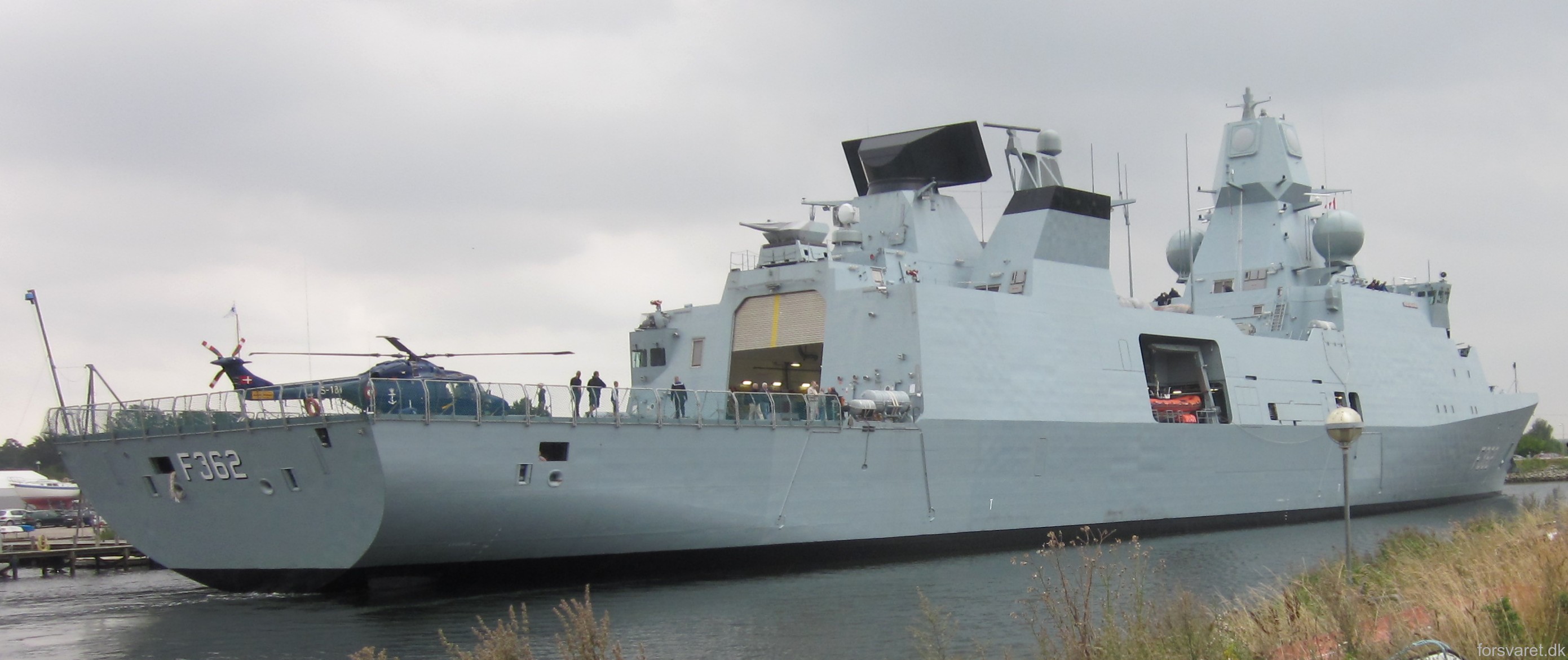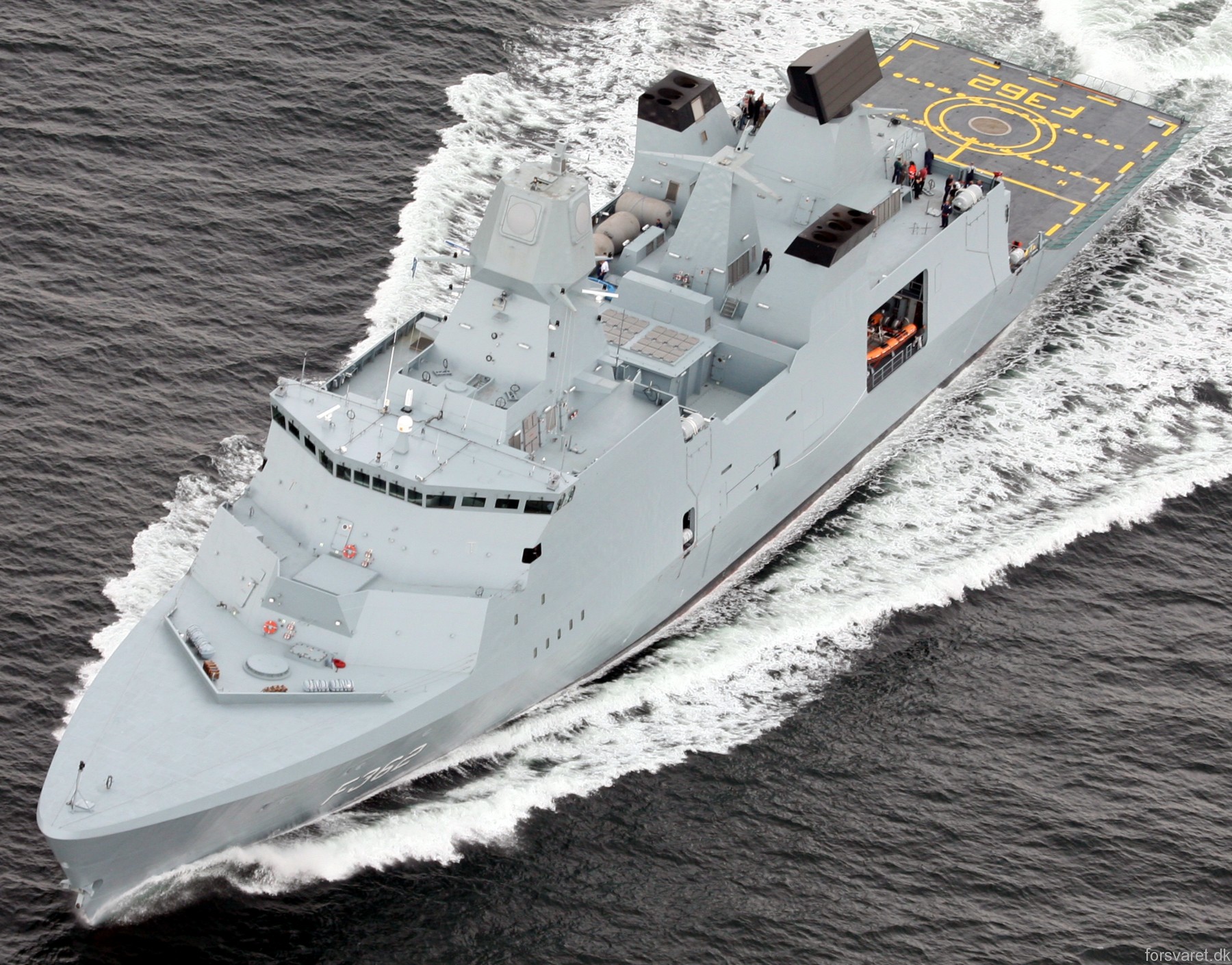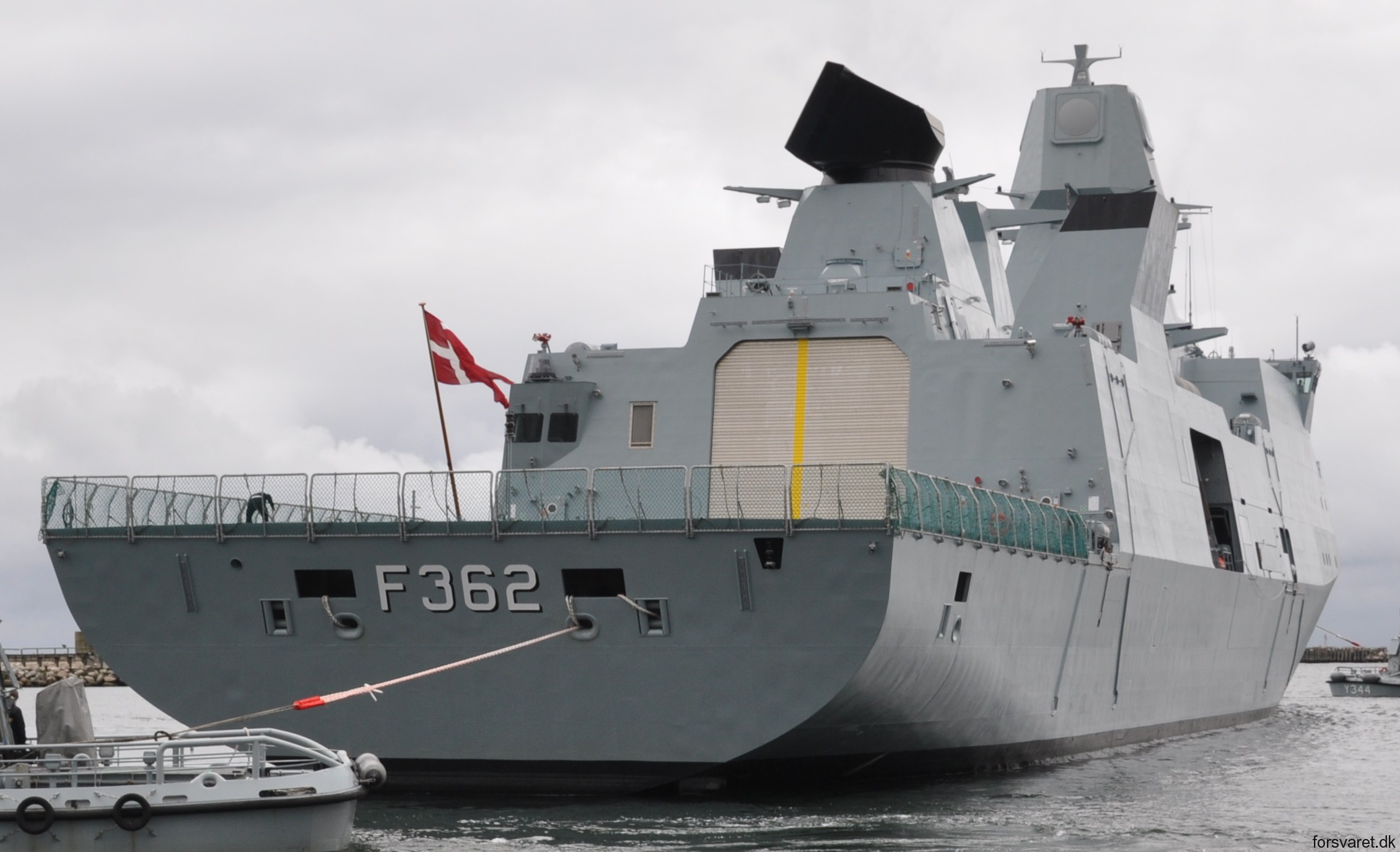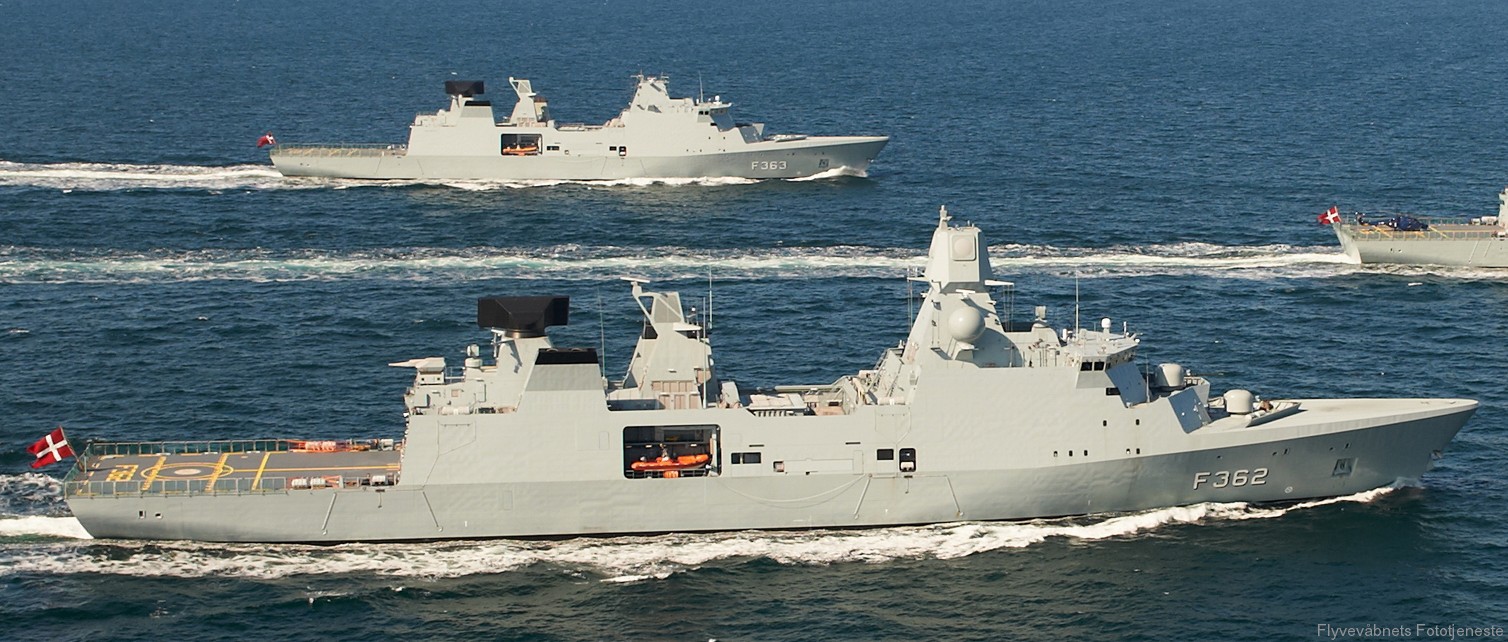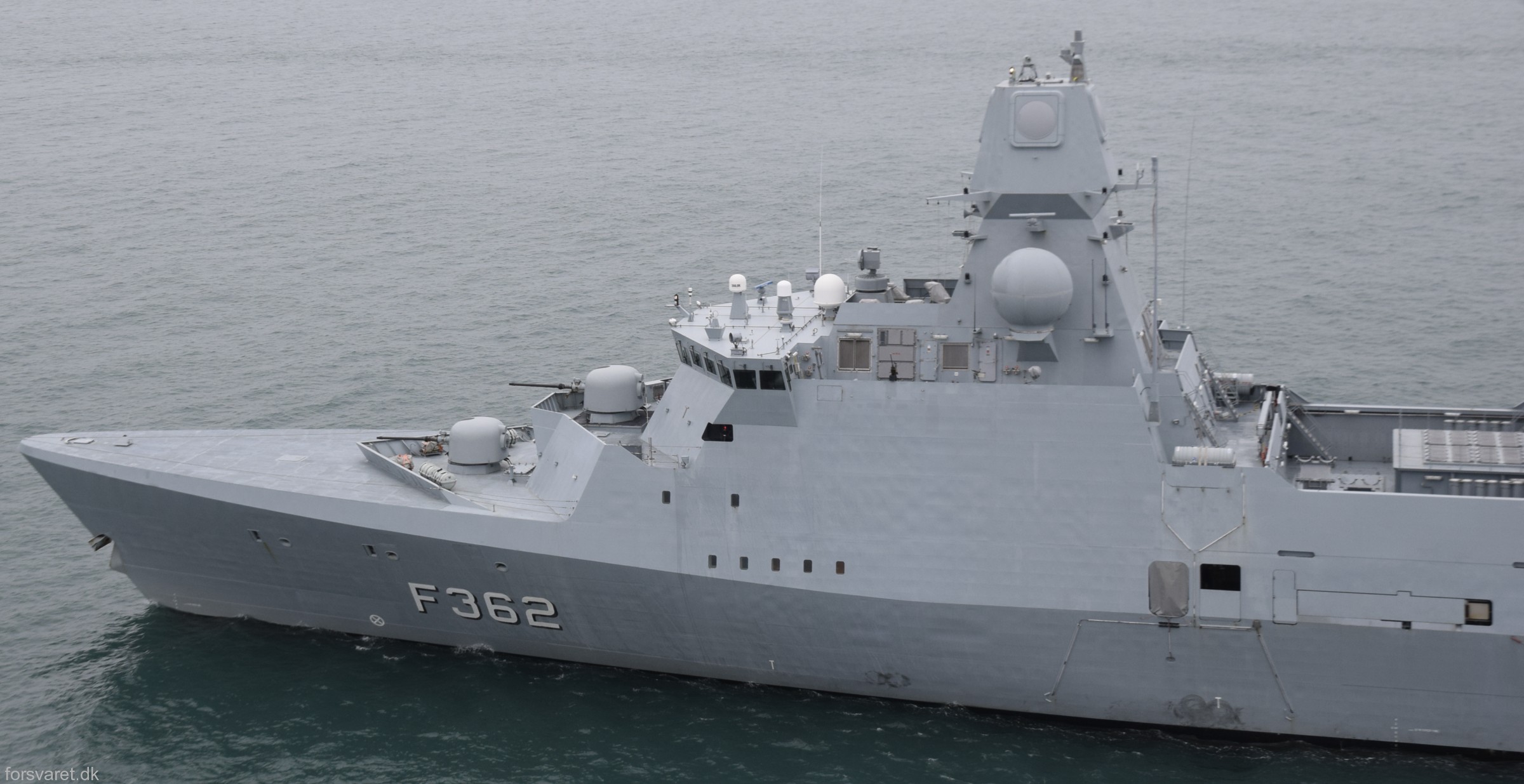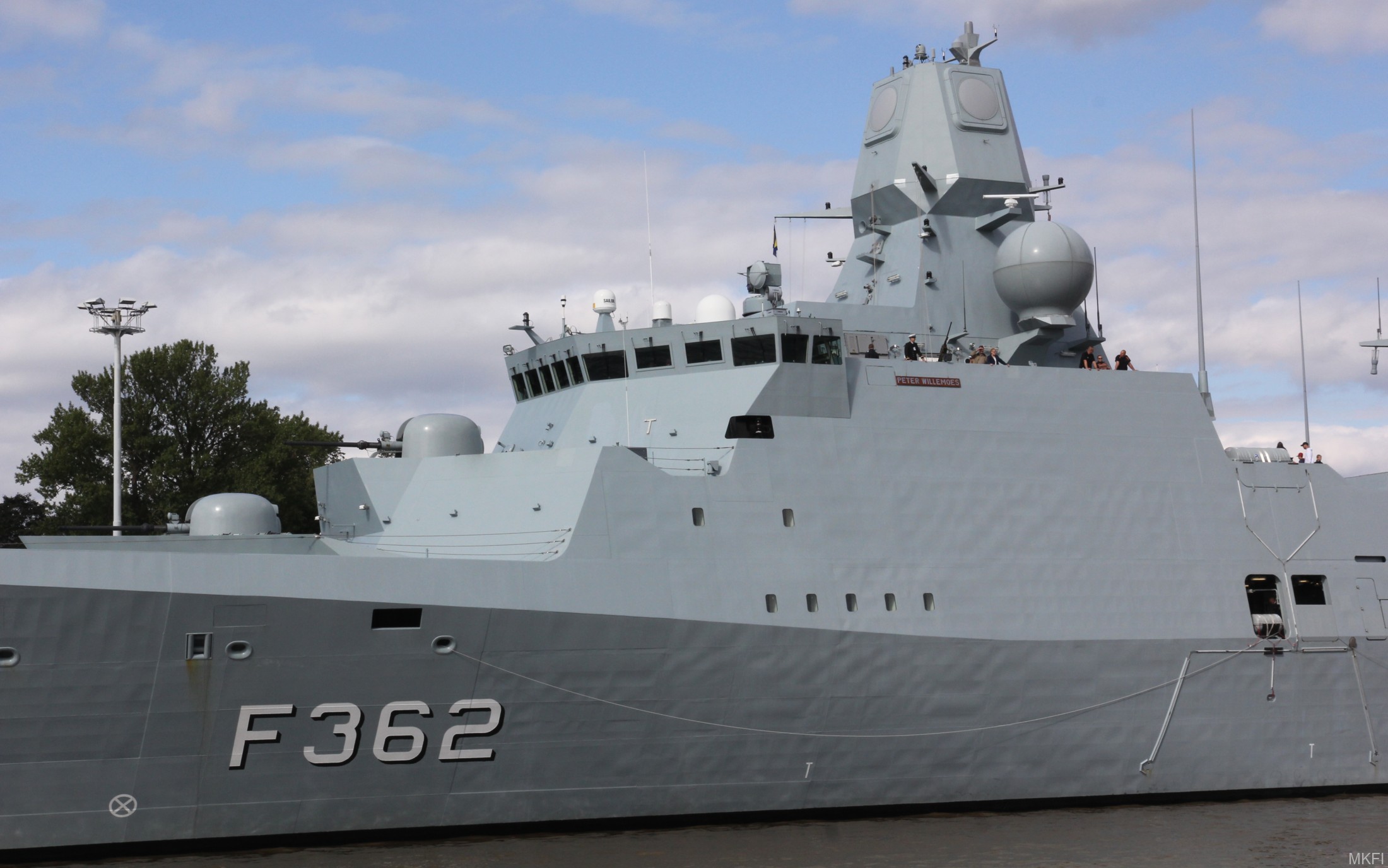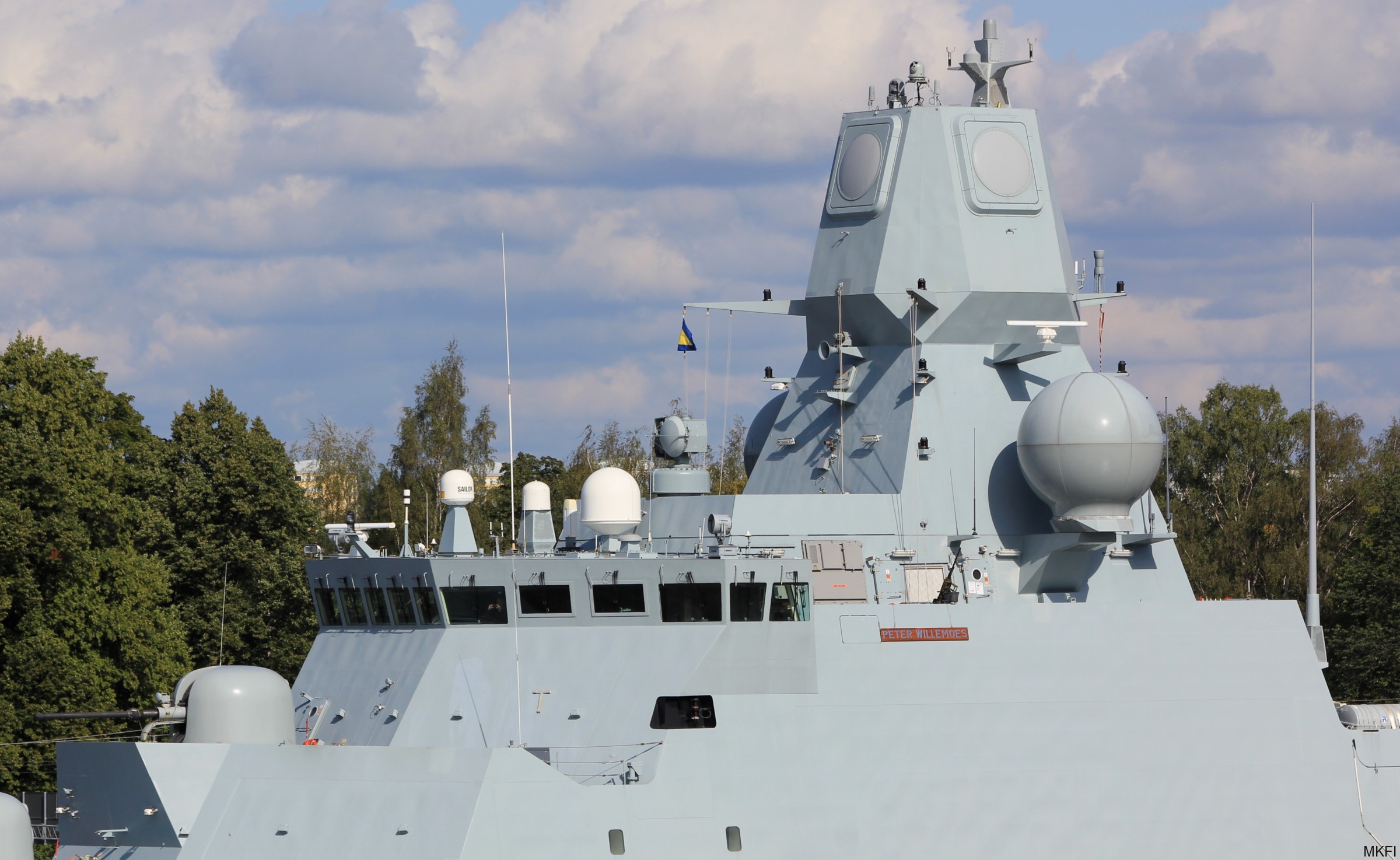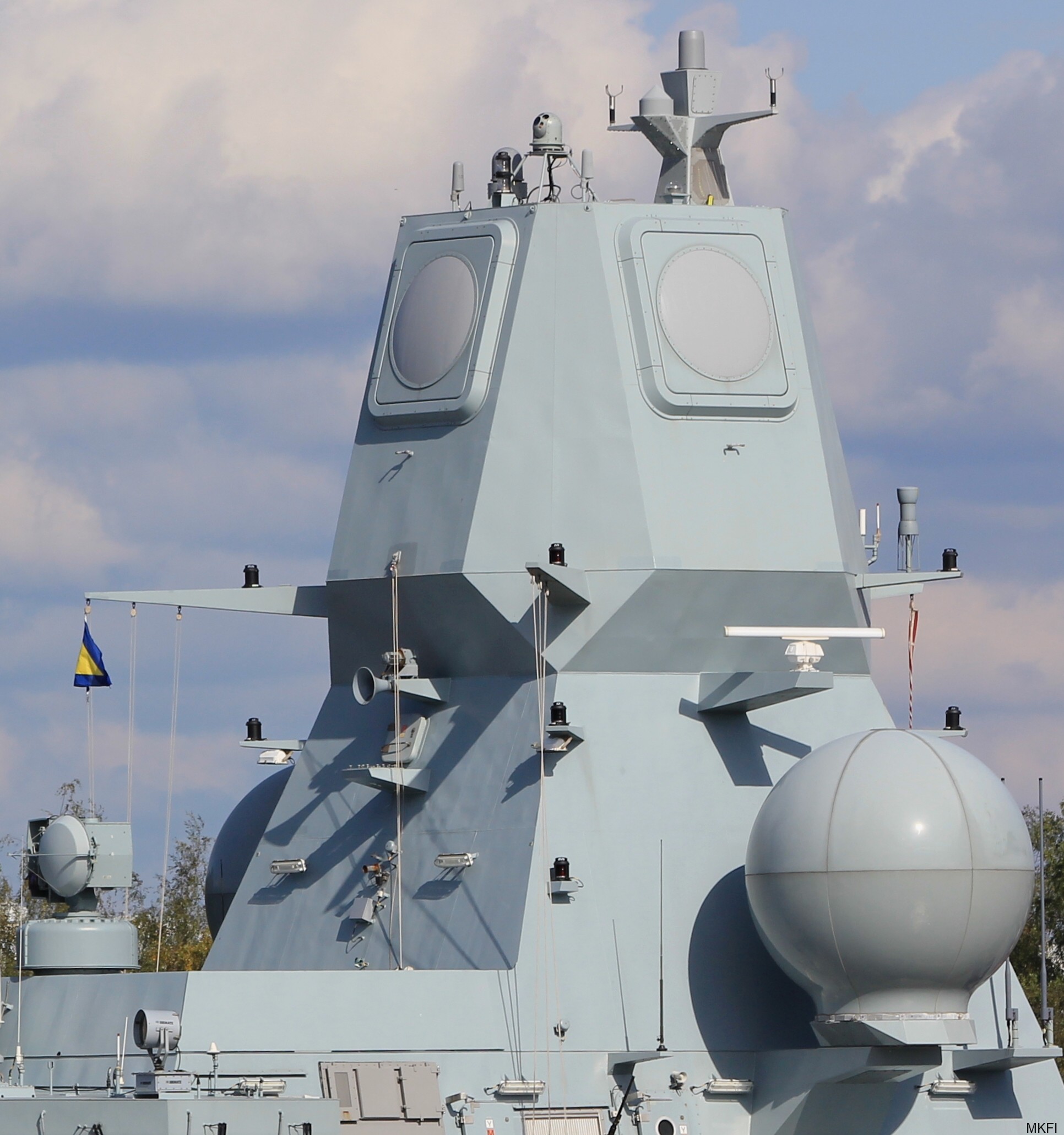 Thales APAR air and surface search, tracking and guidance radar (I band)
Thales SMART-L long-range air and surface surveillance radar
Saab CEROS 200 fire control radar + Oerlikon Millennium 35mm CIWS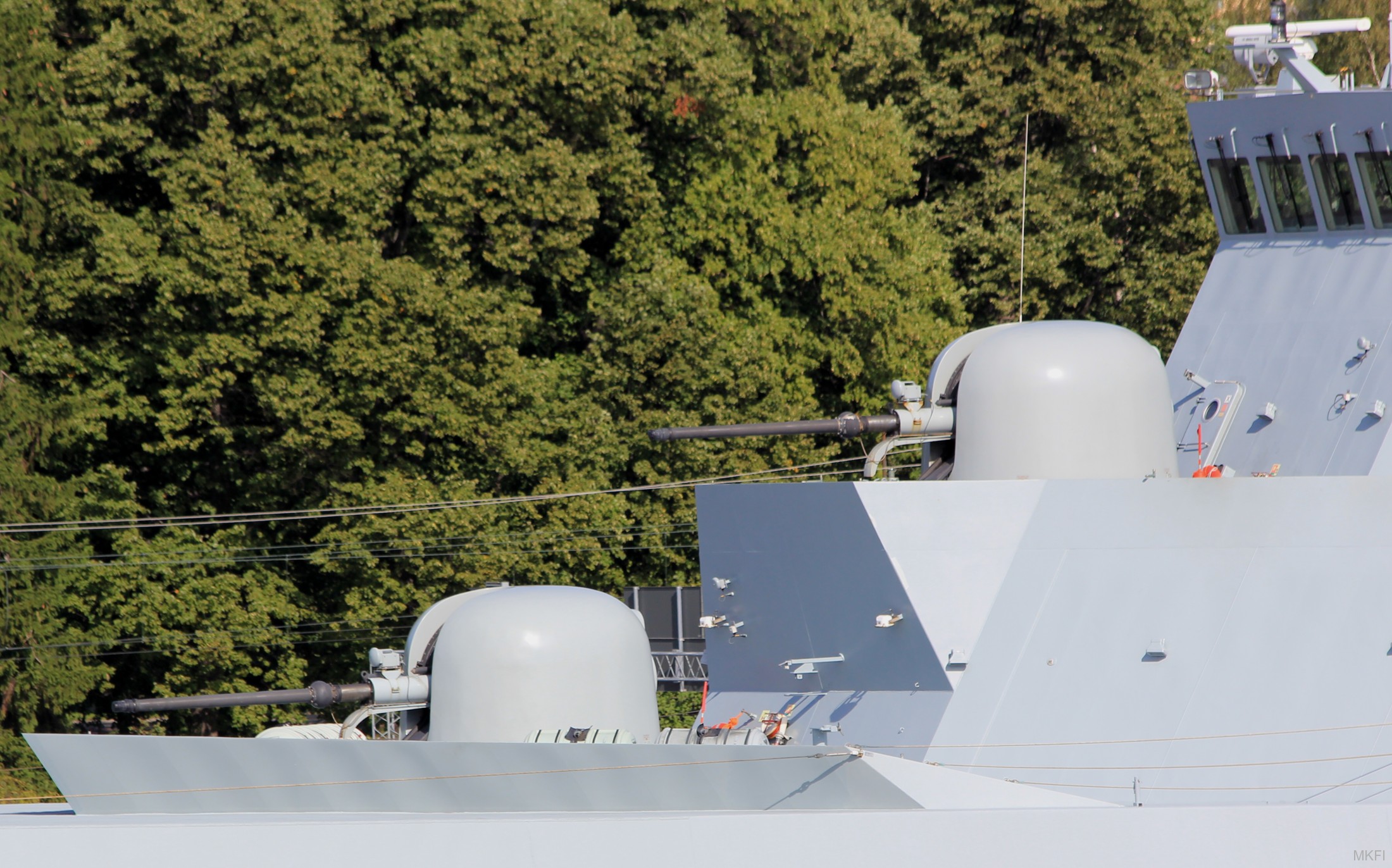 2 x Oto-Melara 76/62 (76mm, 3-inches / 62-caliber) guns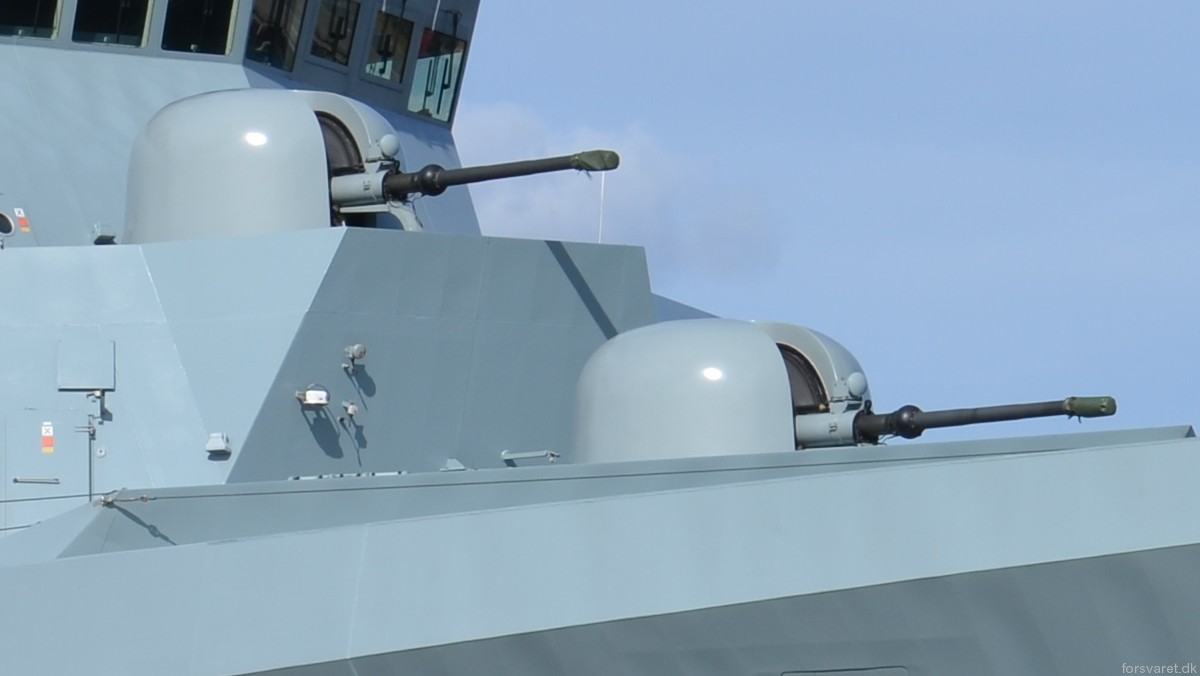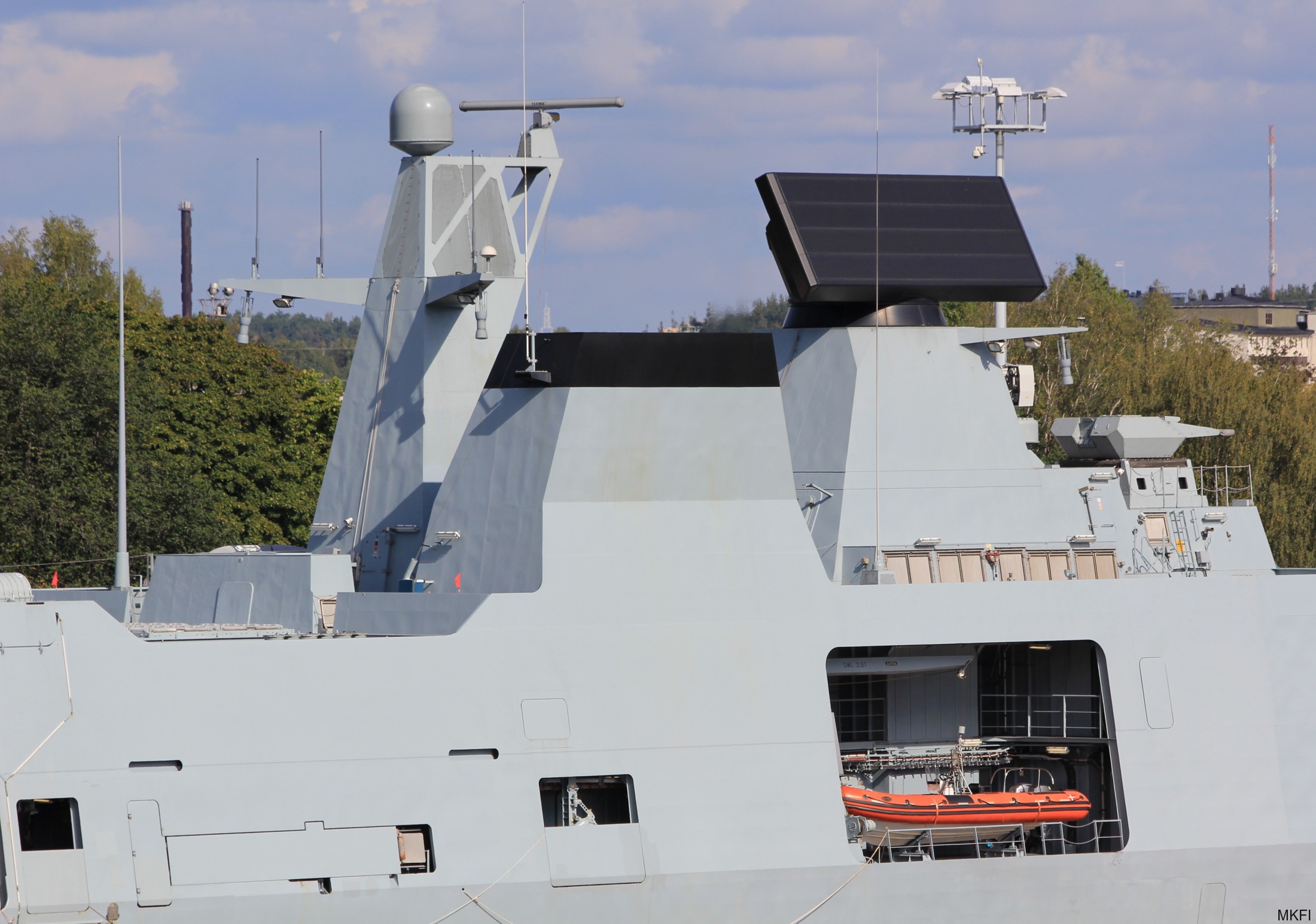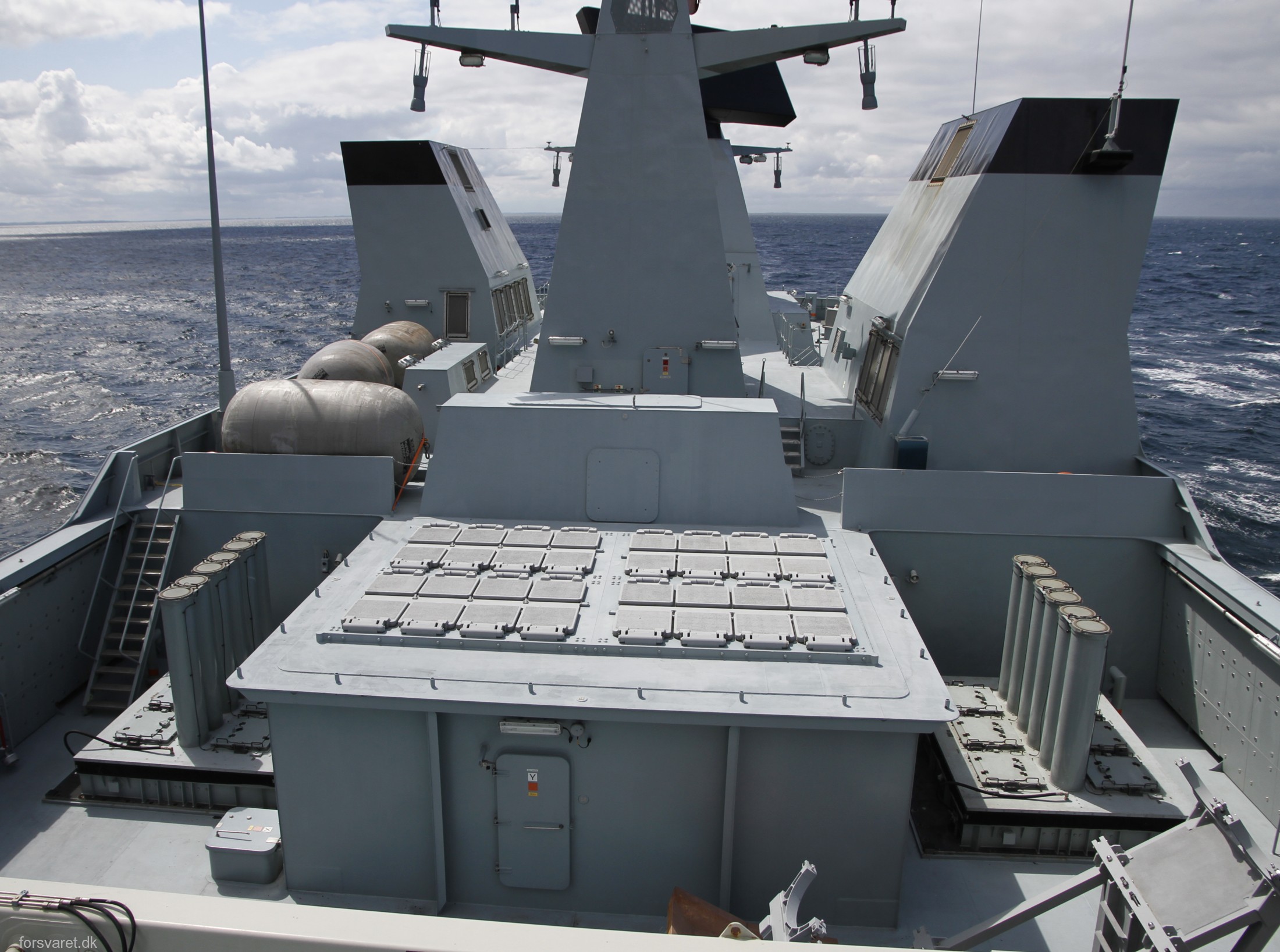 32-cell Mk-41 Vertical Launching System (VLS) for RIM-66 Standard Missiles SM-2MR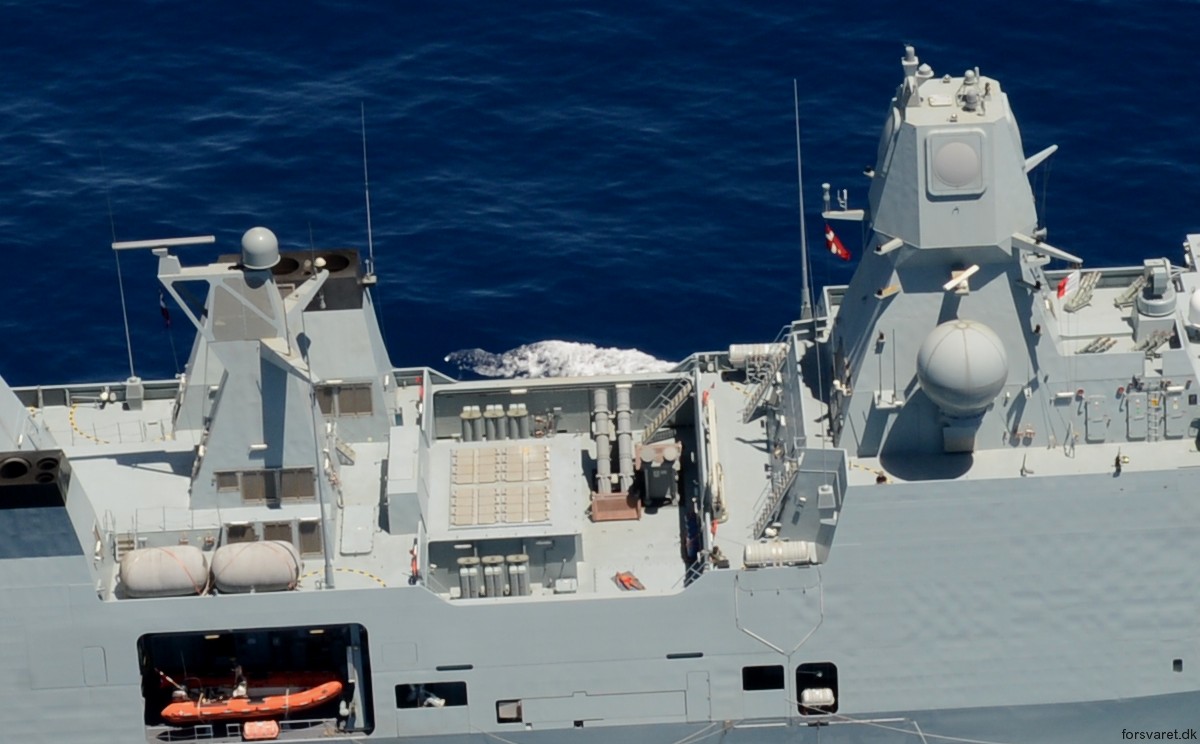 32-cell Mk-41 Vertical Launching System (VLS) - 2 x launcher for RIM-162 ESSM - 2 x tube-launcher for RGM-84 Harpoon SSM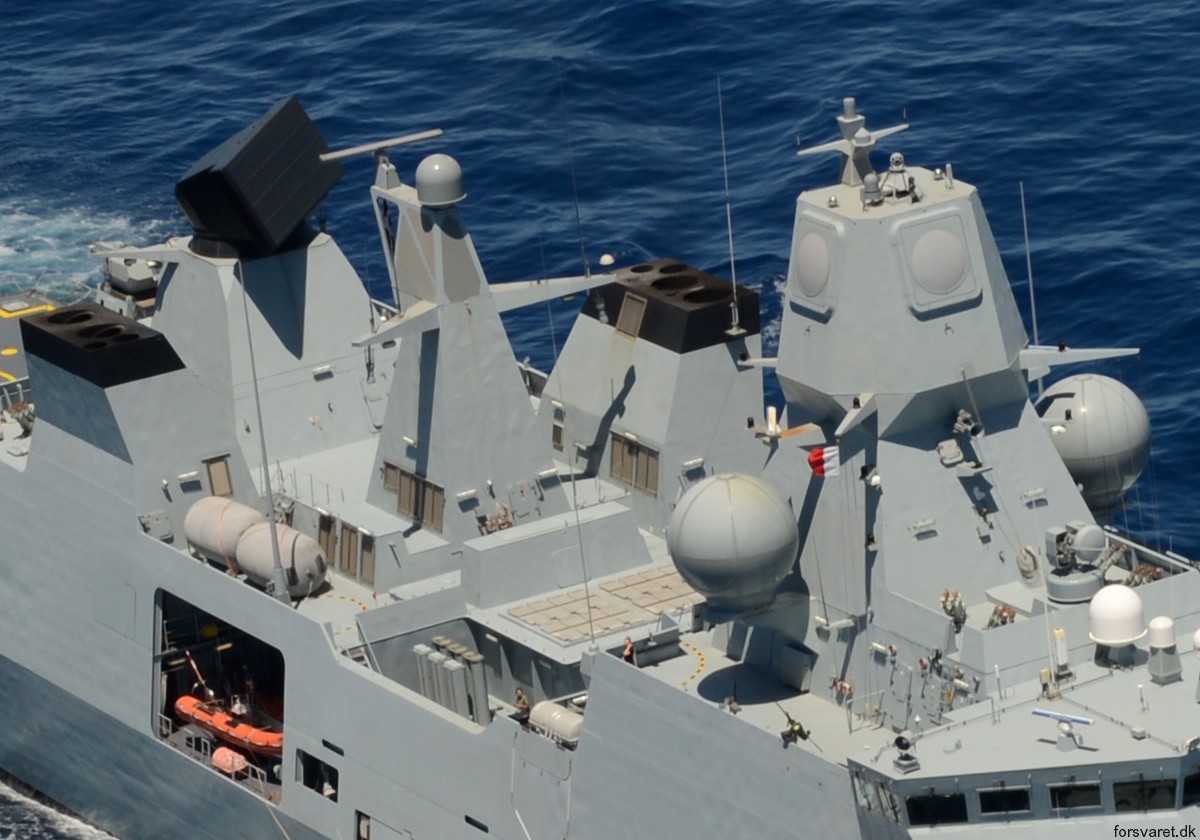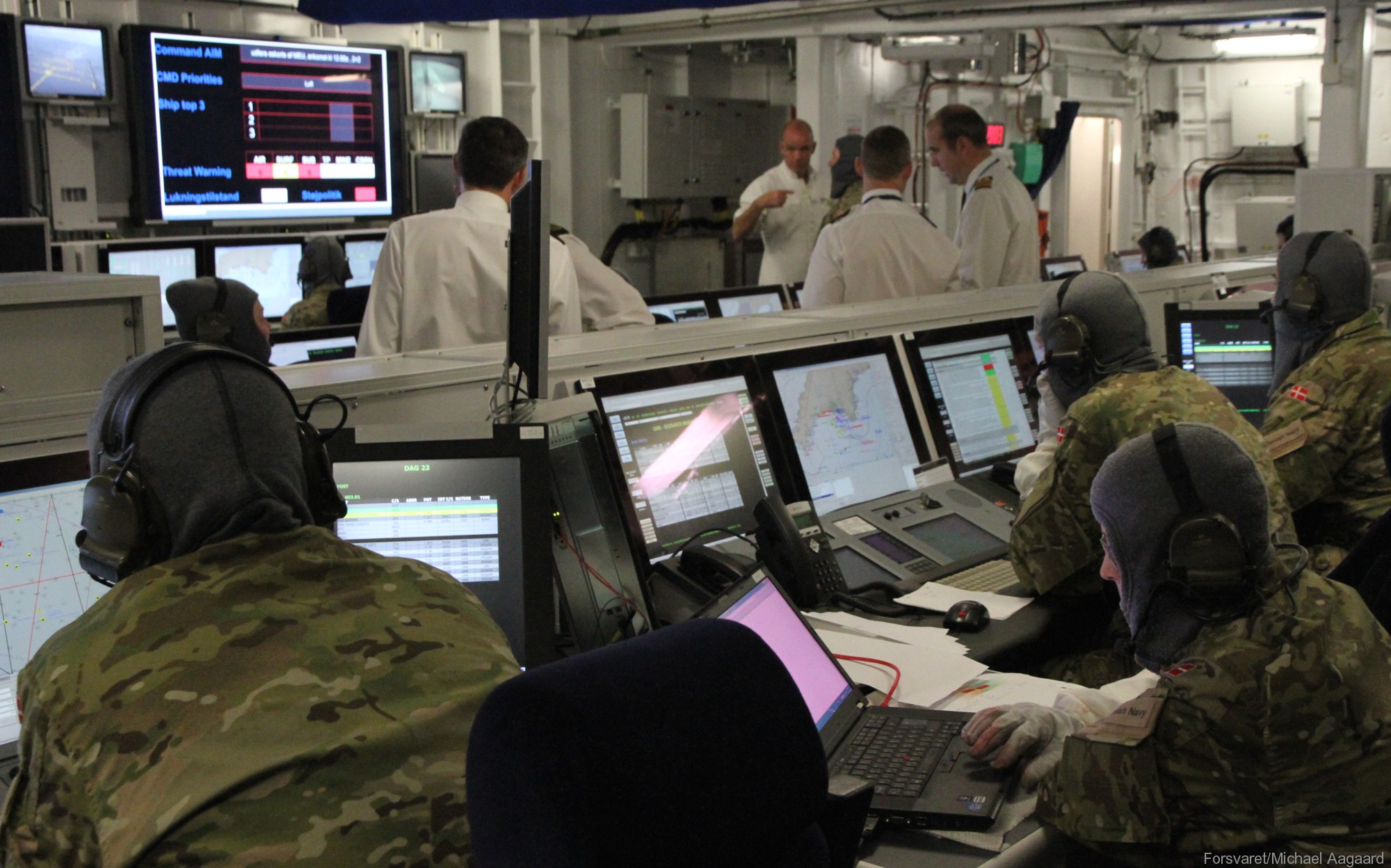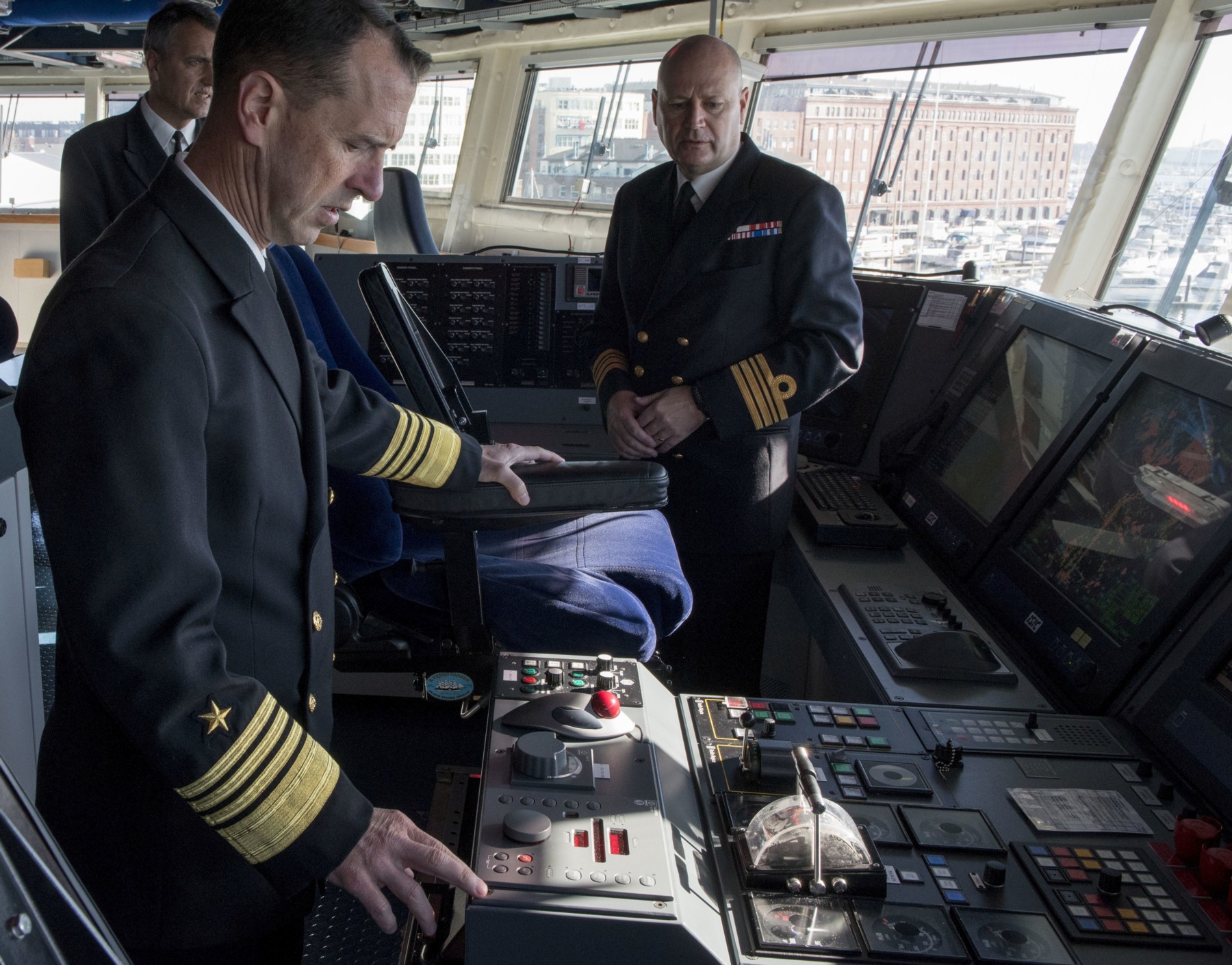 HDMS Peter Willemoes (F 362):

On 18 February 2017, she came alongside USS George H.W. Bush as the aircraft carrier was replenishing with USNS Supply.
Peter Willemoes transits the Gulf of Aden while on patrol on 24 April 2019.
Peter Willemoes (11 May 1783 - 22 March 1808)

... was a Danish naval officer. He fell in the Battle of Zealand Point.

Willemoes was born on 11 May 1783 in Assens on the island of Funen, where his father was a public servant. At the age of twelve he was sent to the Naval Academy in Copenhagen, where he was a mediocre student who chafed under and rebelled against the harsh discipline. He became a cadet in 1795 sekondløjtnant in 1800.

At seventeen he commanded a floating battery, "Flaadebatteri Nr. 1", during the Battle of Copenhagen on 2 April 1801. After the battle, Willemoes became a member of the Danish Order of Freemasons before setting off to the Mediterranean Sea aboard the frigate Rota.

After his return to Denmark, he began to study law but discontinued his studies in 1807 to briefly go into Russian service.

After the Bombardment of Copenhagen and the British confiscation of the Danish fleet, he returned to Denmark, where he enrolled on Prinds Christian Frederik, the only remaining Danish ship-of-the-line. On 22 March 1808, in the Battle of Zealand Point, the ship was driven onto the sandbar by a British. Willemoes was among the 69 Danish casualties, hit by a bullet to his head, and was afterwards buried at Odden Cemetery.

His indominatable good cheer, courage and good looks combined to make Willemoes an instant celebrity in Northern Europe. Locks of his curly hair became a fashion item among ladies in Copenhagen and he was praised in verse by poet and politician N. F. S. Grundtvig.

The street Willemoesgade in the Østerbro fistrict of Copenhagen was named for him in the 1880s. A statue of him by C. C. Peters was erected on the harbourfront in his native town of Assens in 1902.

A/S Dampskibsselskabet Fiona's fraight ships S/S Peter Willemoes was named for Peter Willemoee in 1902 - built 1888, former name S/S Lundby.

source: wikipedia


patches + more
|
seaforces.org
|
Royal Danish Navy start page
|