HOME | US Navy - ships | US Navy - air units | USMC - air units | International Navies | Weapon Systems | Special Reports
Royal Danish Navy / Kongelige Danske Marine - Guided Missile Frigate FFG
F 361 HDMS Iver Huitfeldt
03/21
Type, class: Guided Missile Frigate - FFG / Iver Huitfeldt class
Builder: Odense Steel Shipyard, Odense, Denmark
STATUS:
Laid down: June 2, 2008
Launched: March 11, 2010
Commissioned: January 21, 2011
IN SERVICE
Homeport: Korsor Naval Base, Zealand, Denmark
Namesake: Iver Huitfeldt (1665 - 1710)
Technical Data: see INFO > Iver Huitfeldt class Guided Missile Frigate
images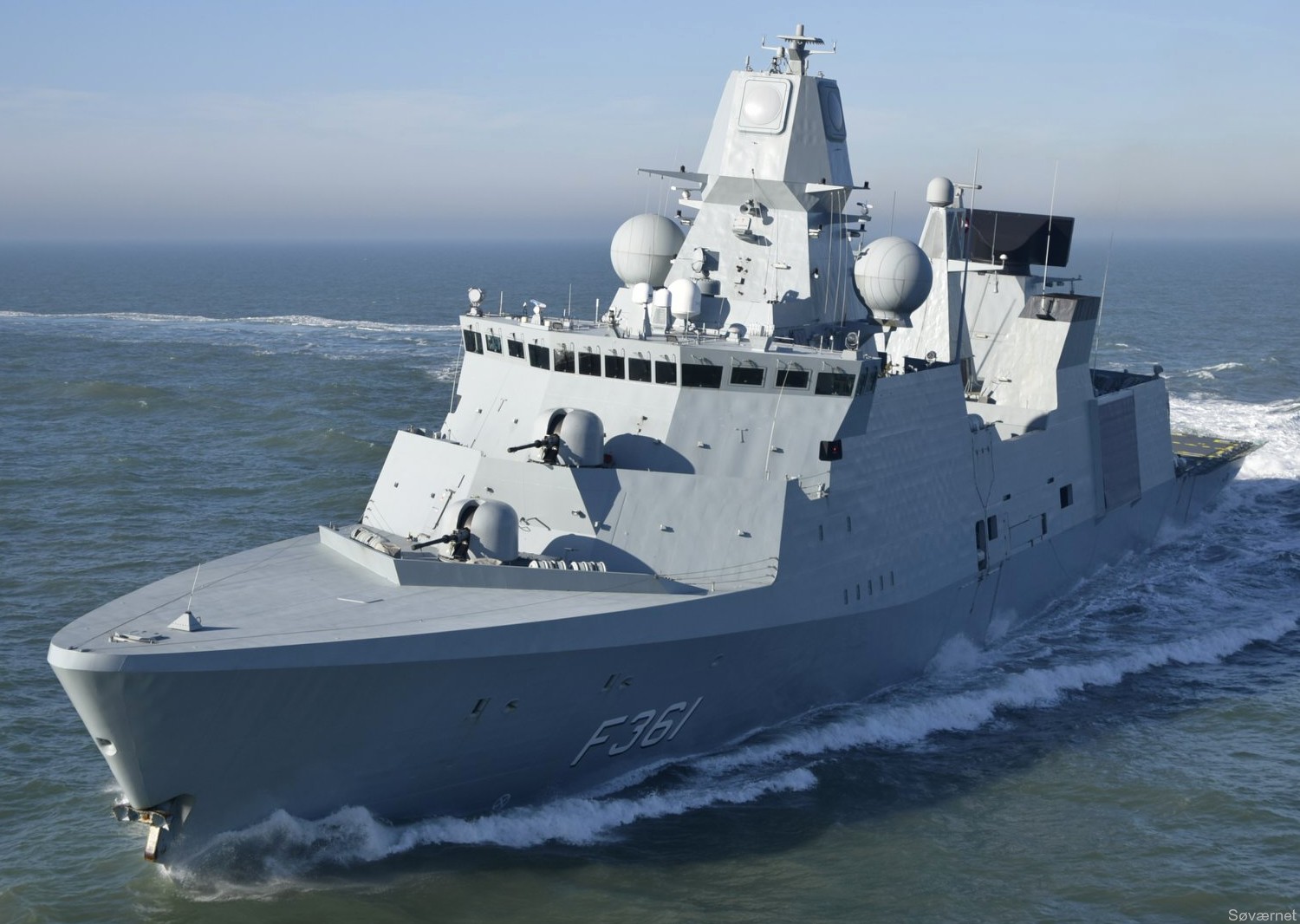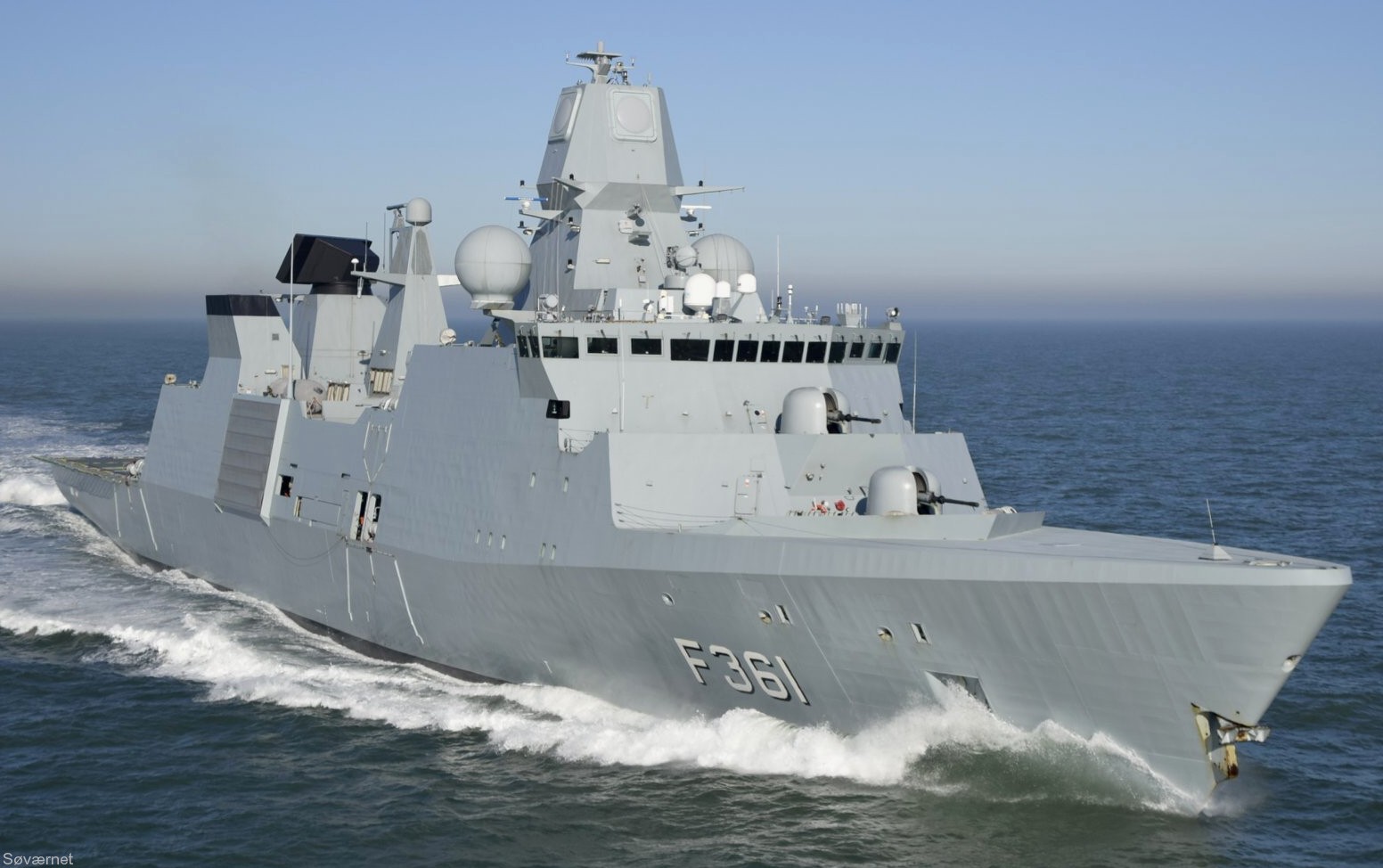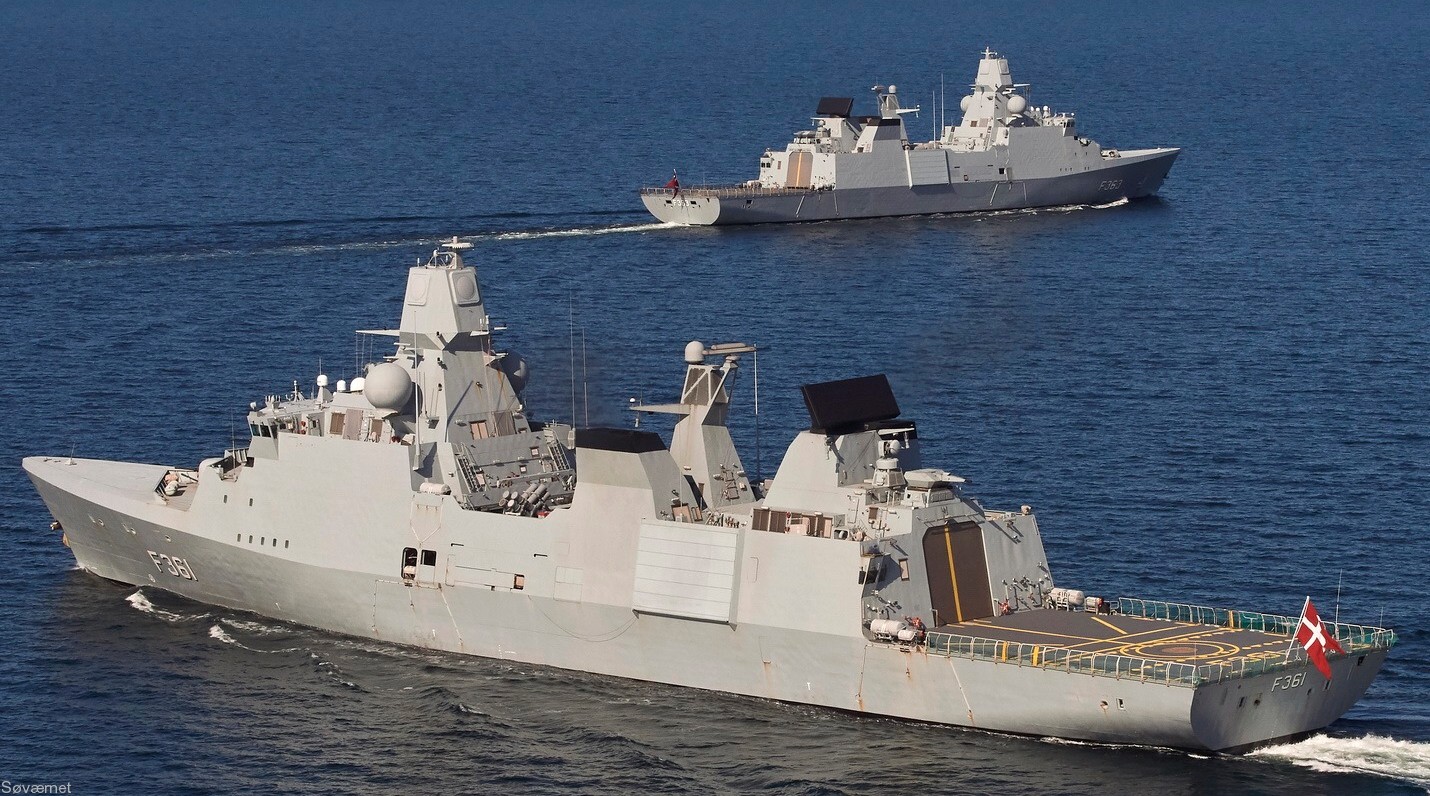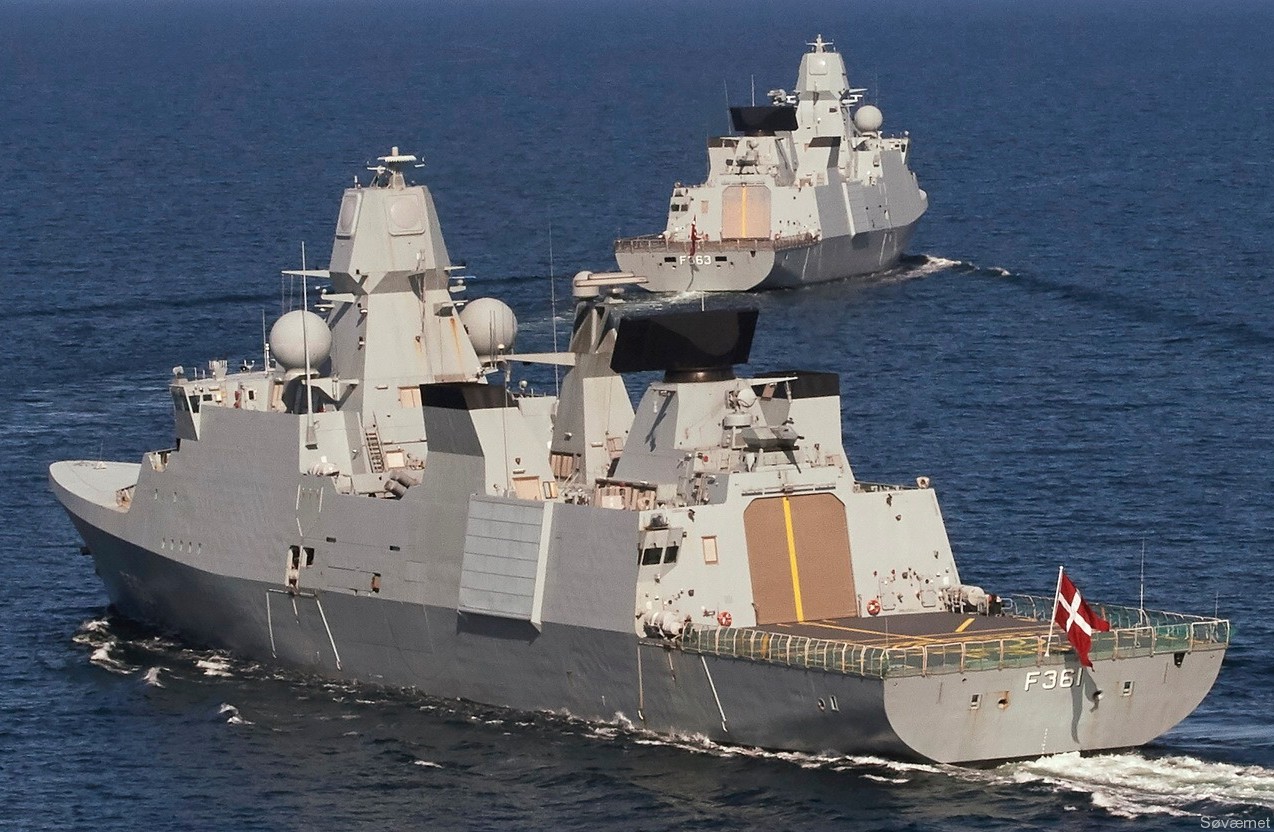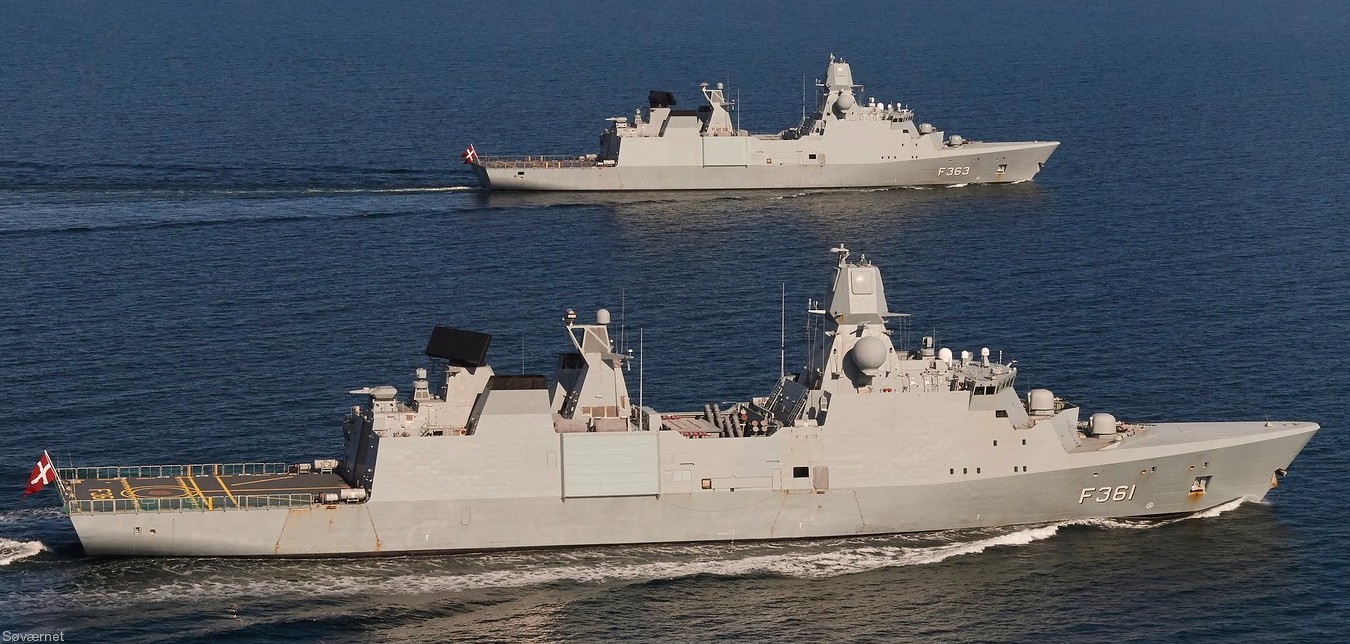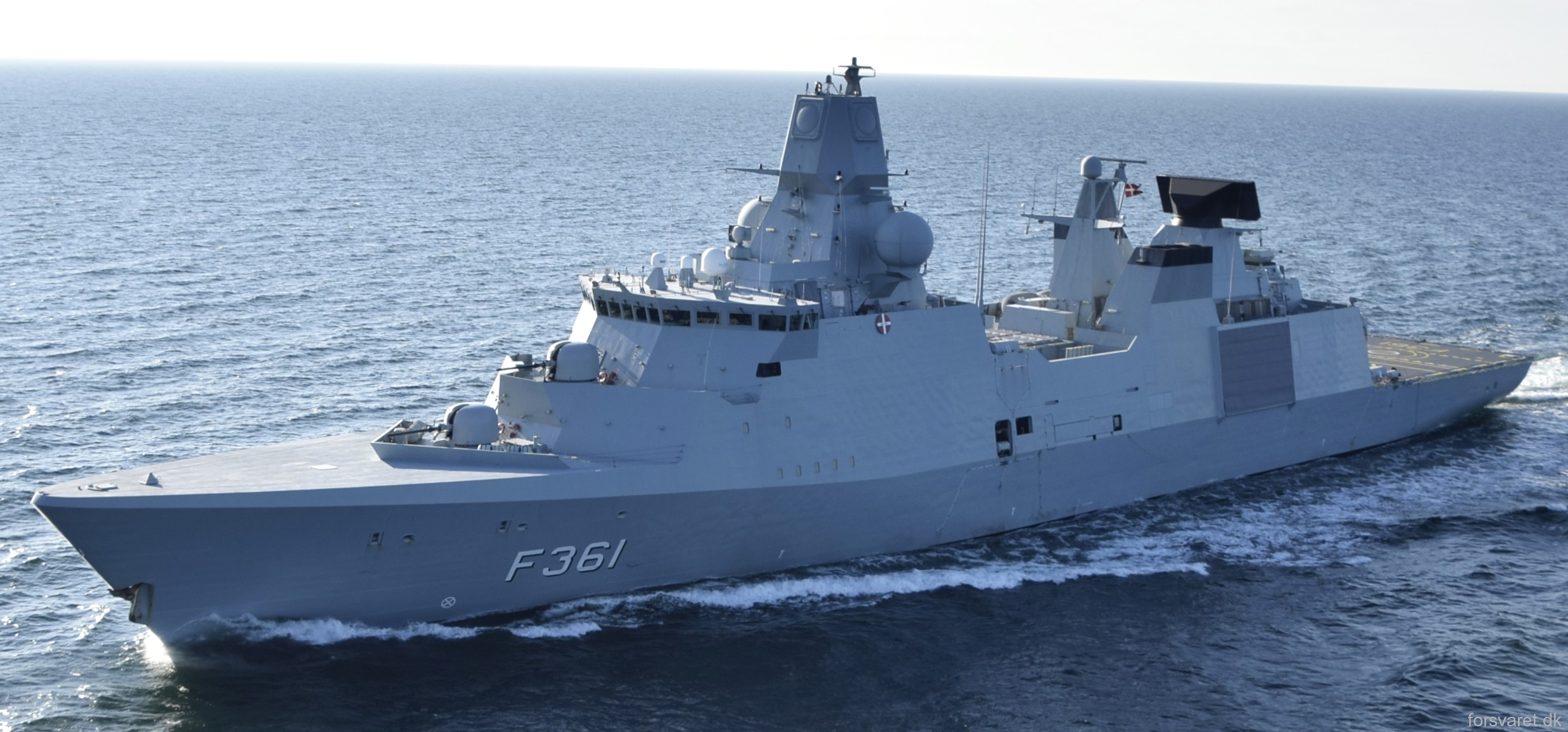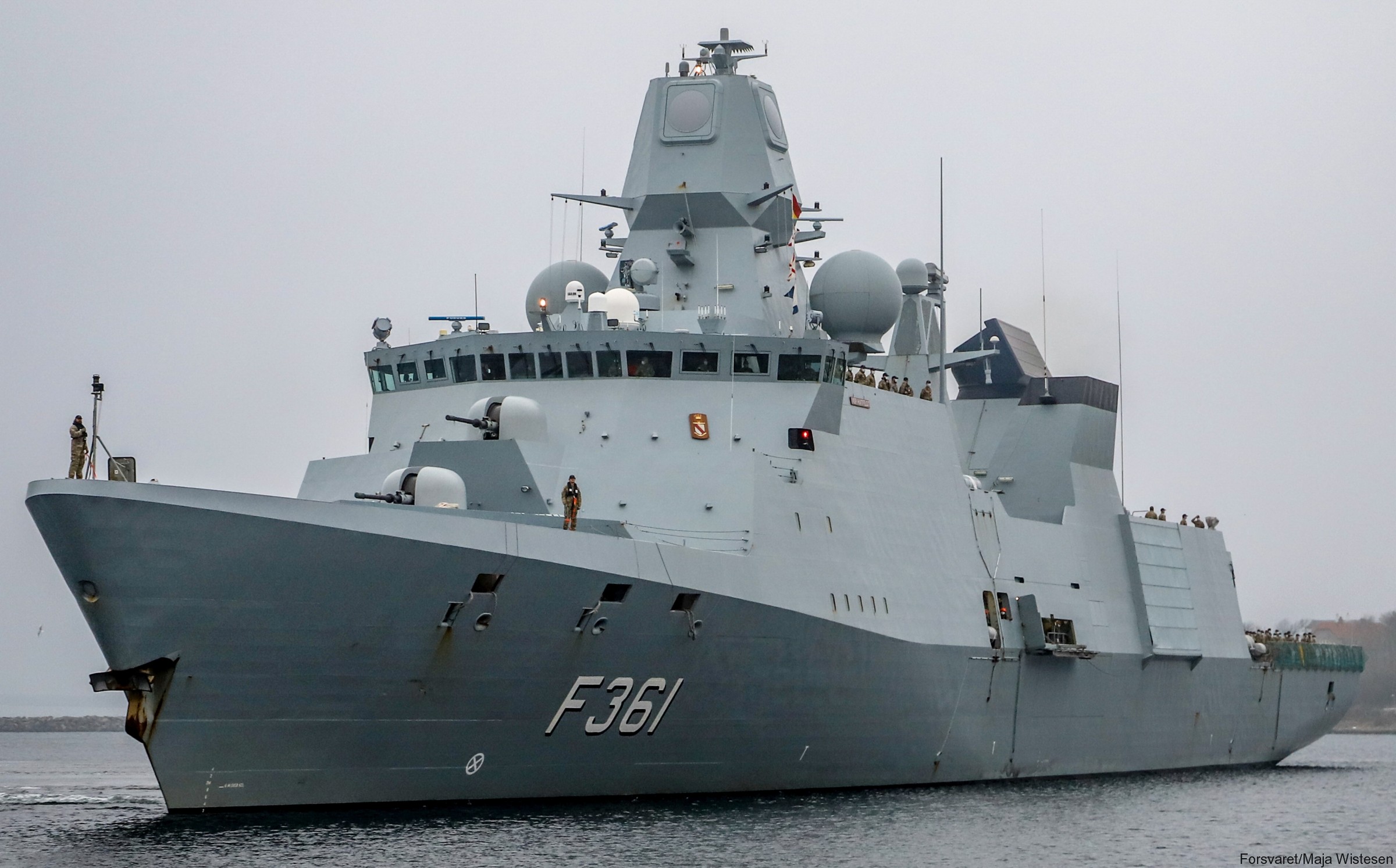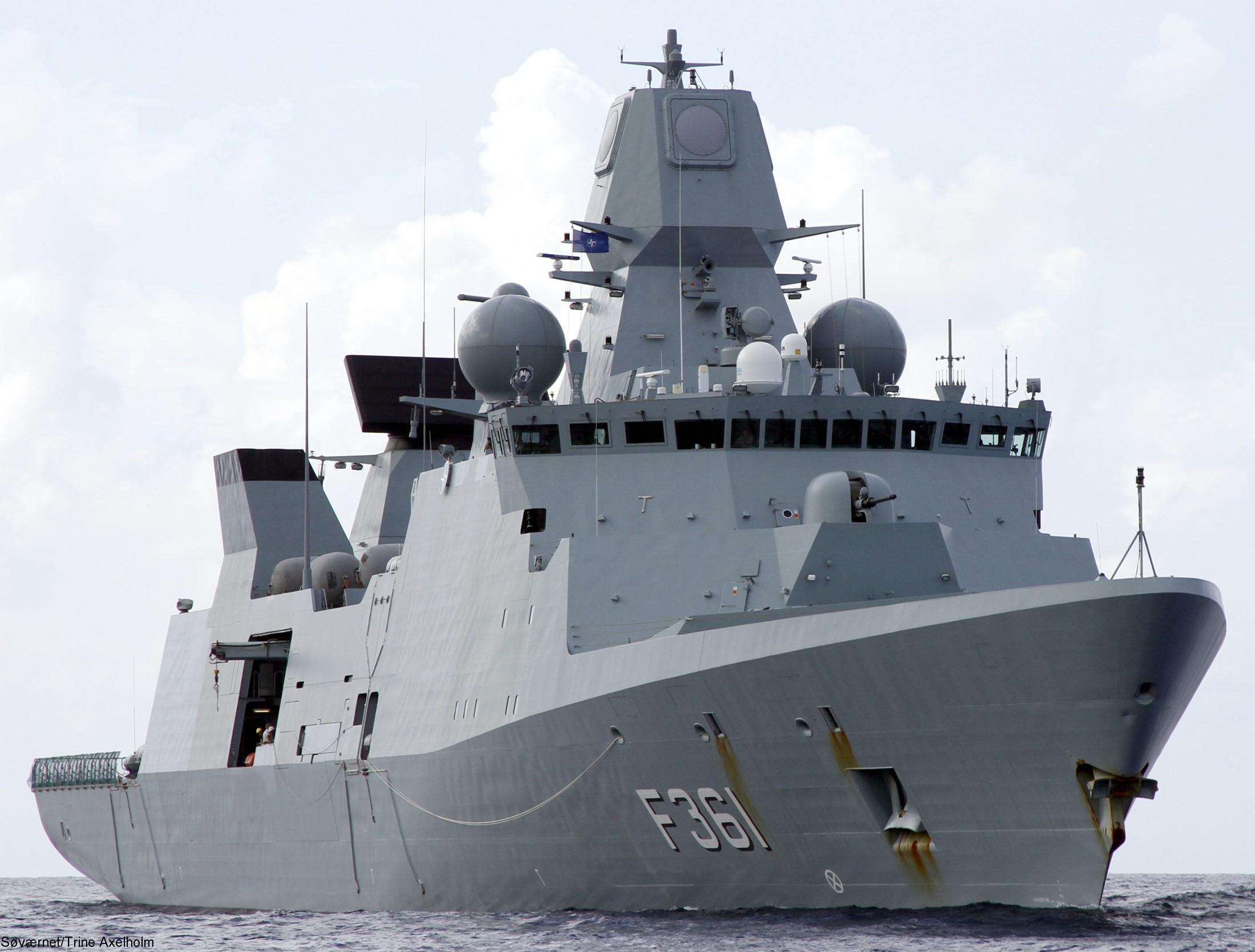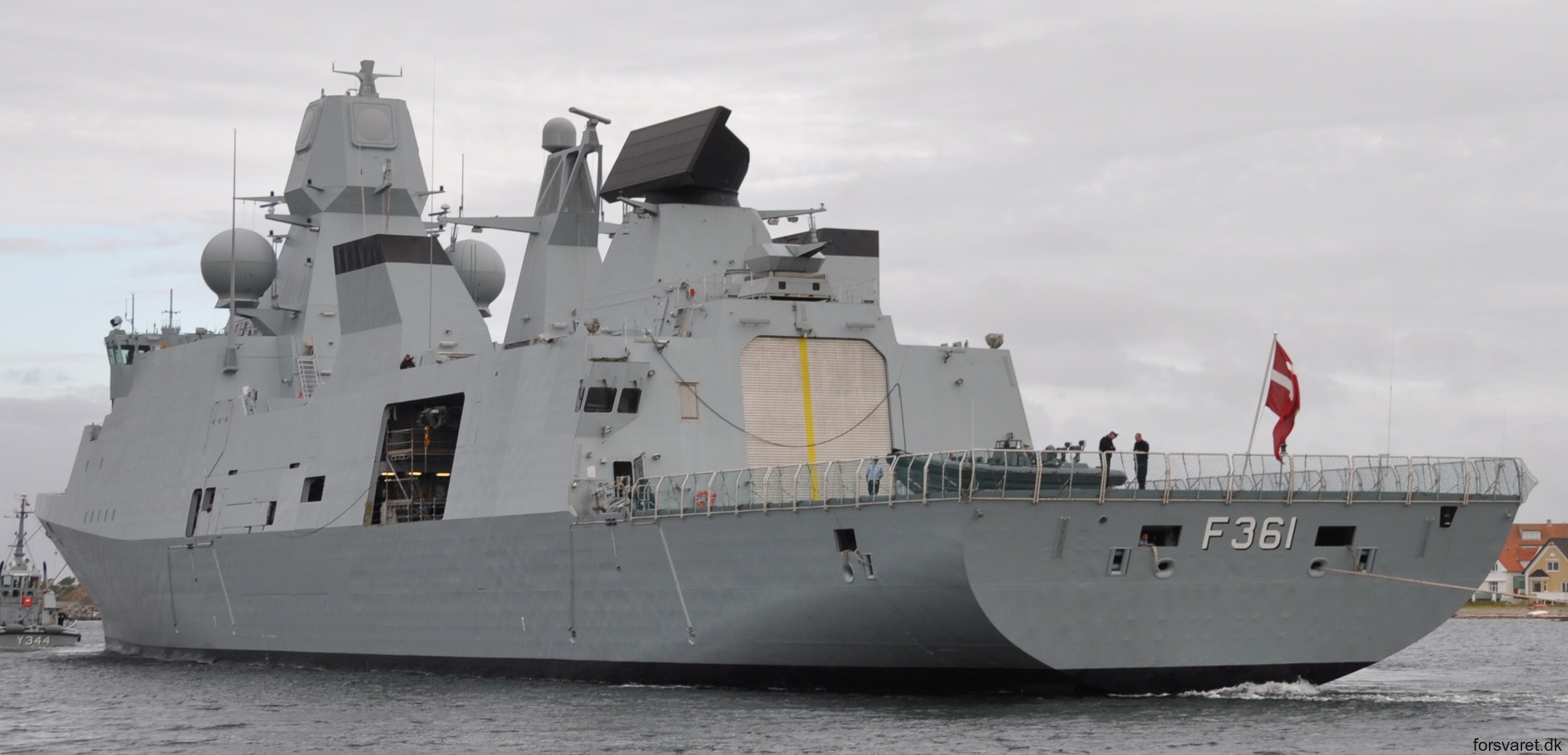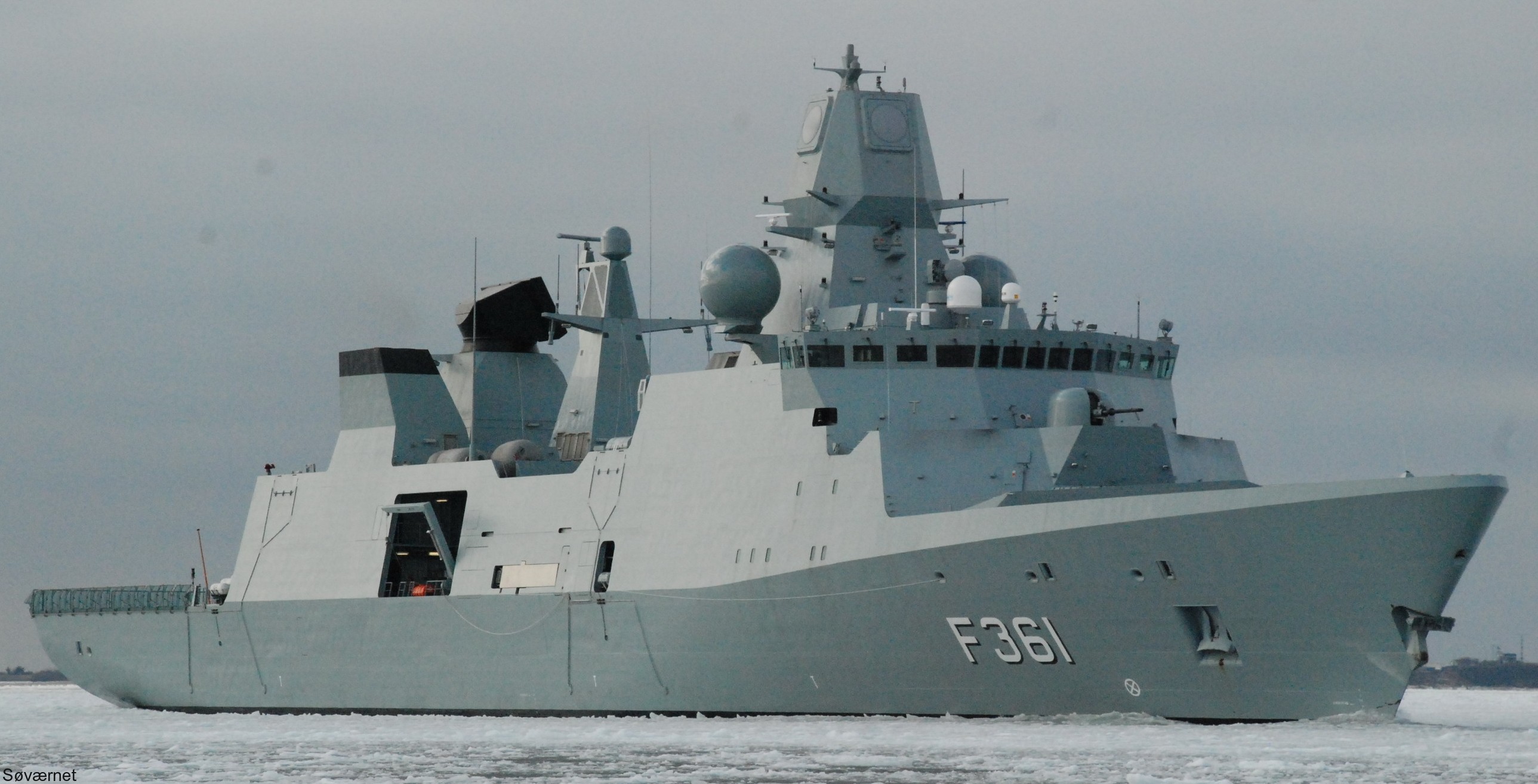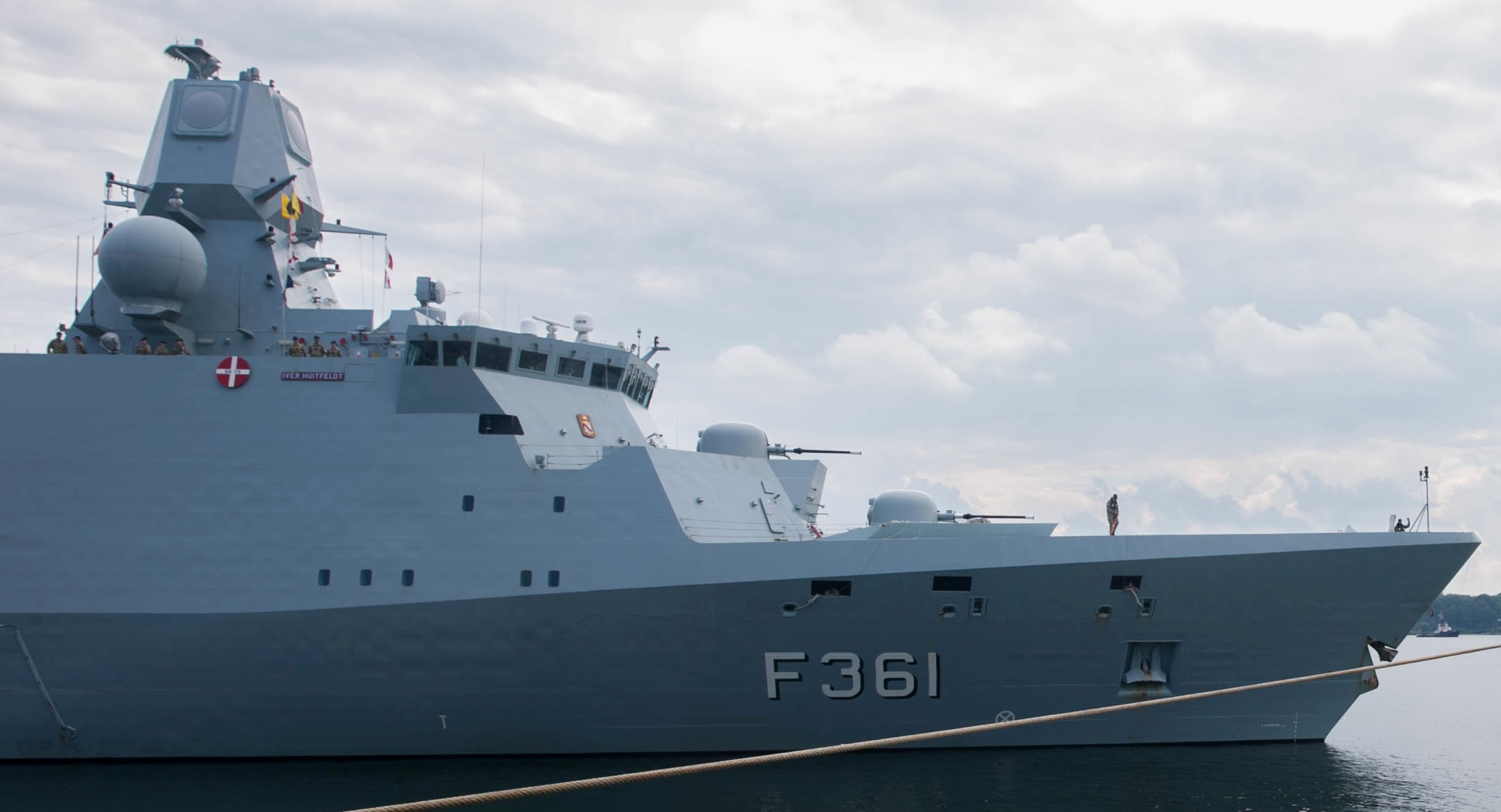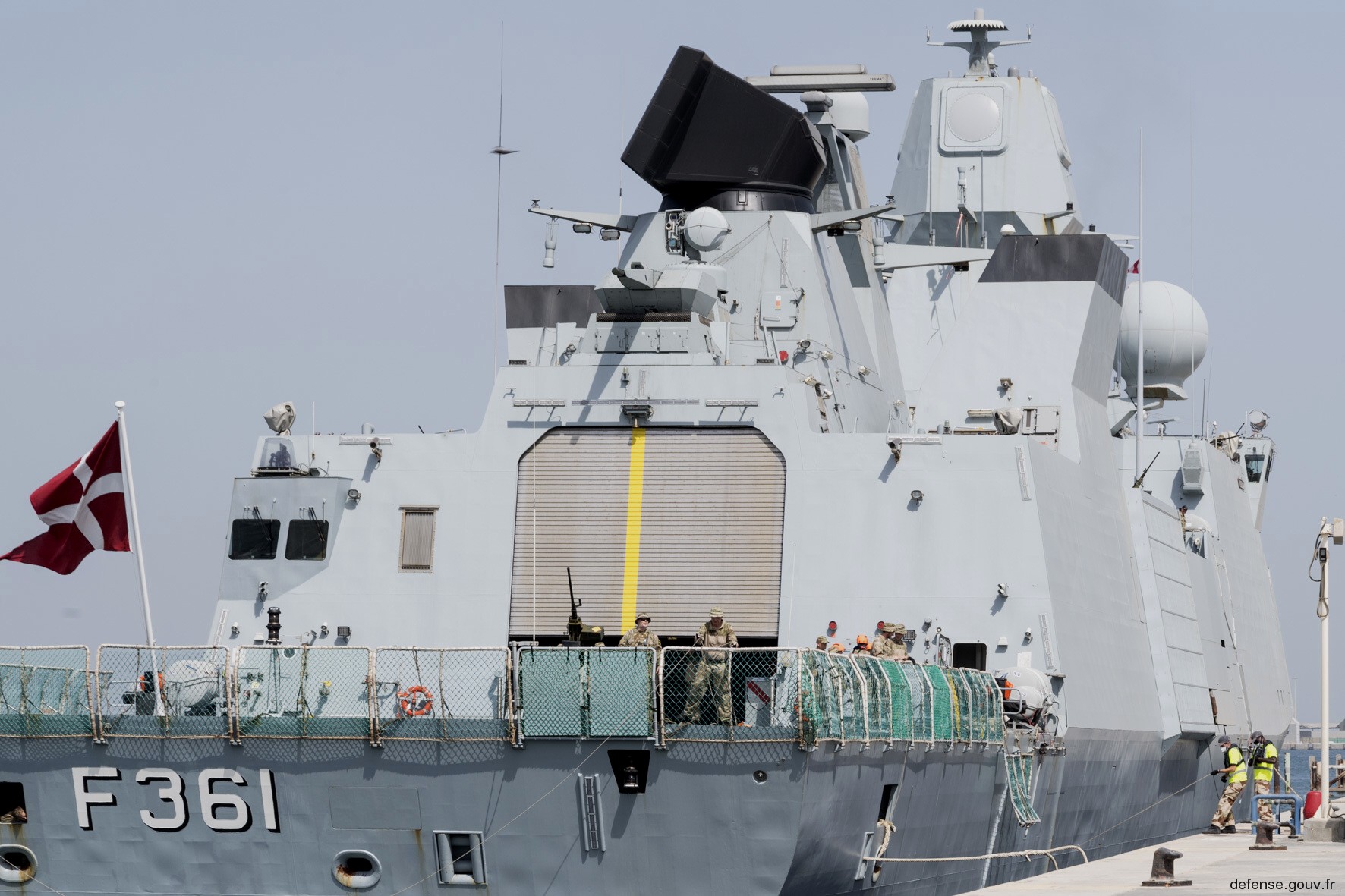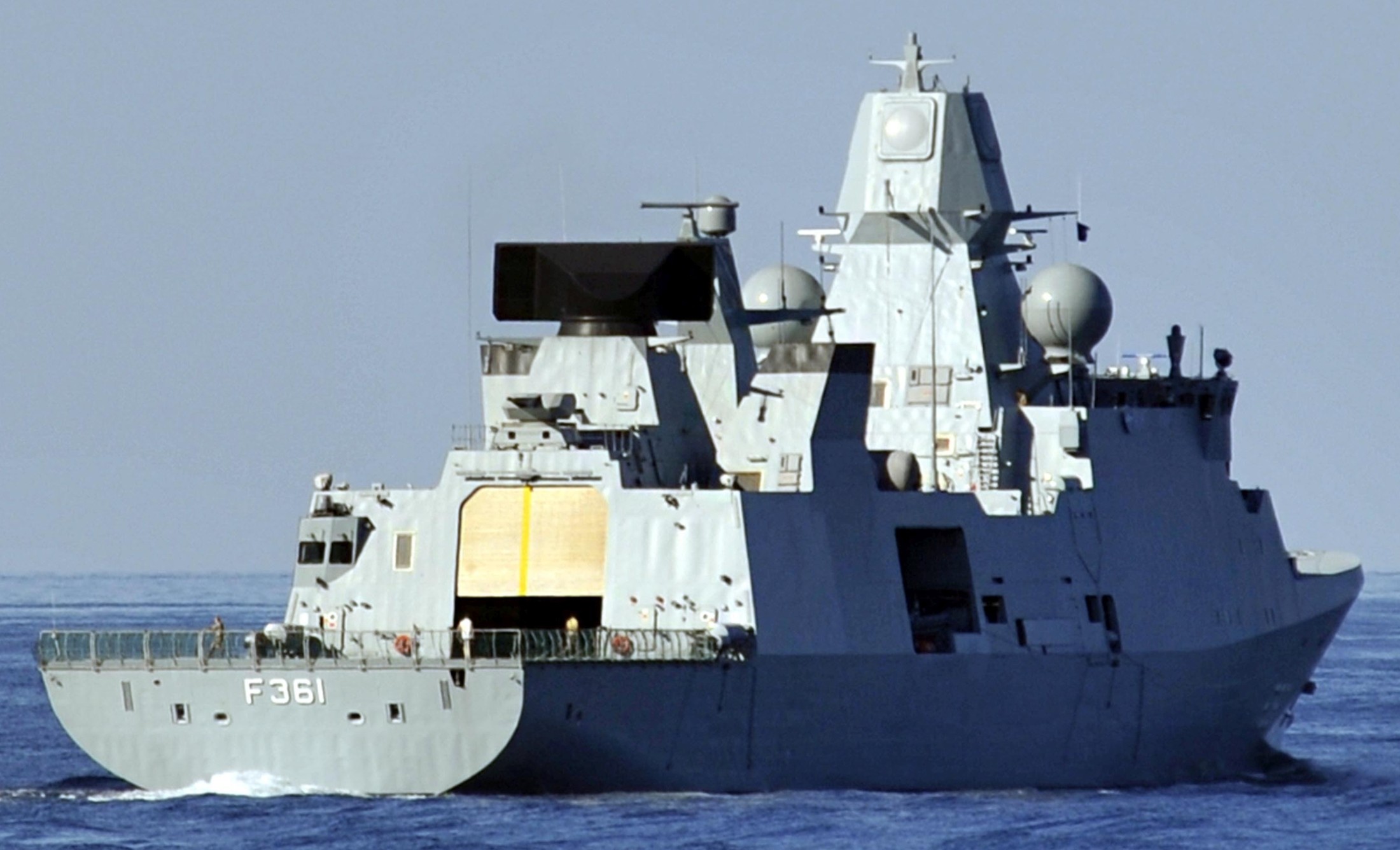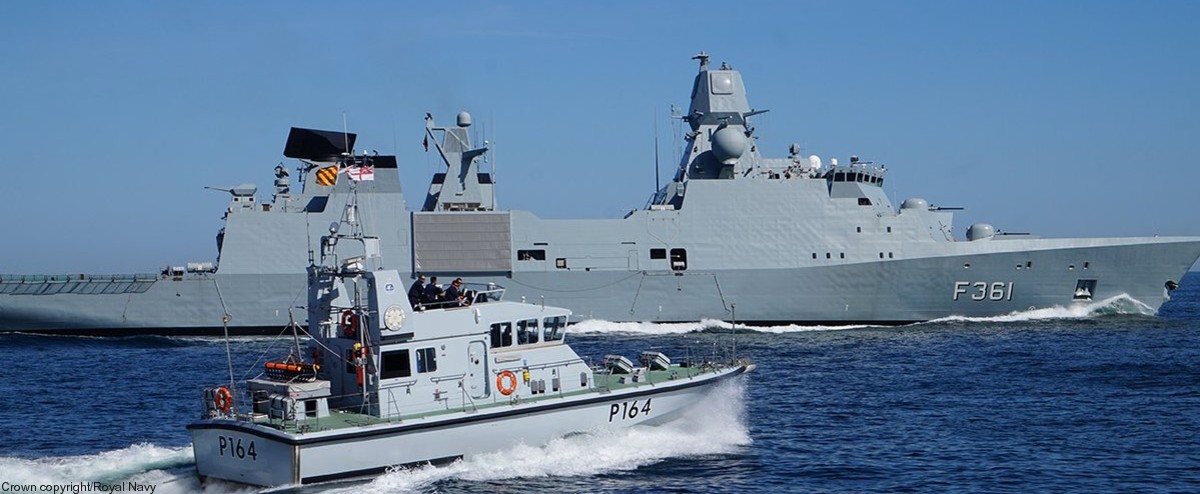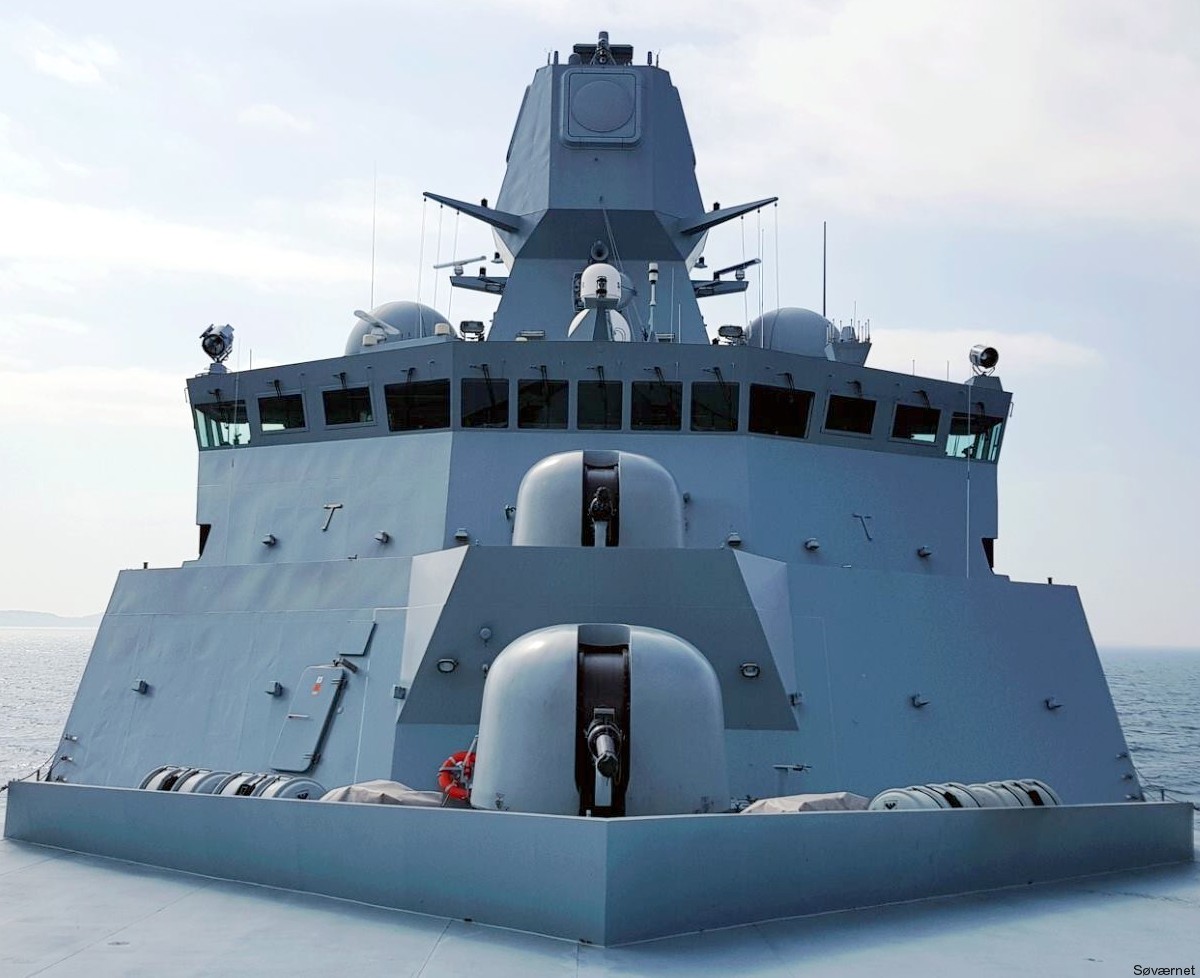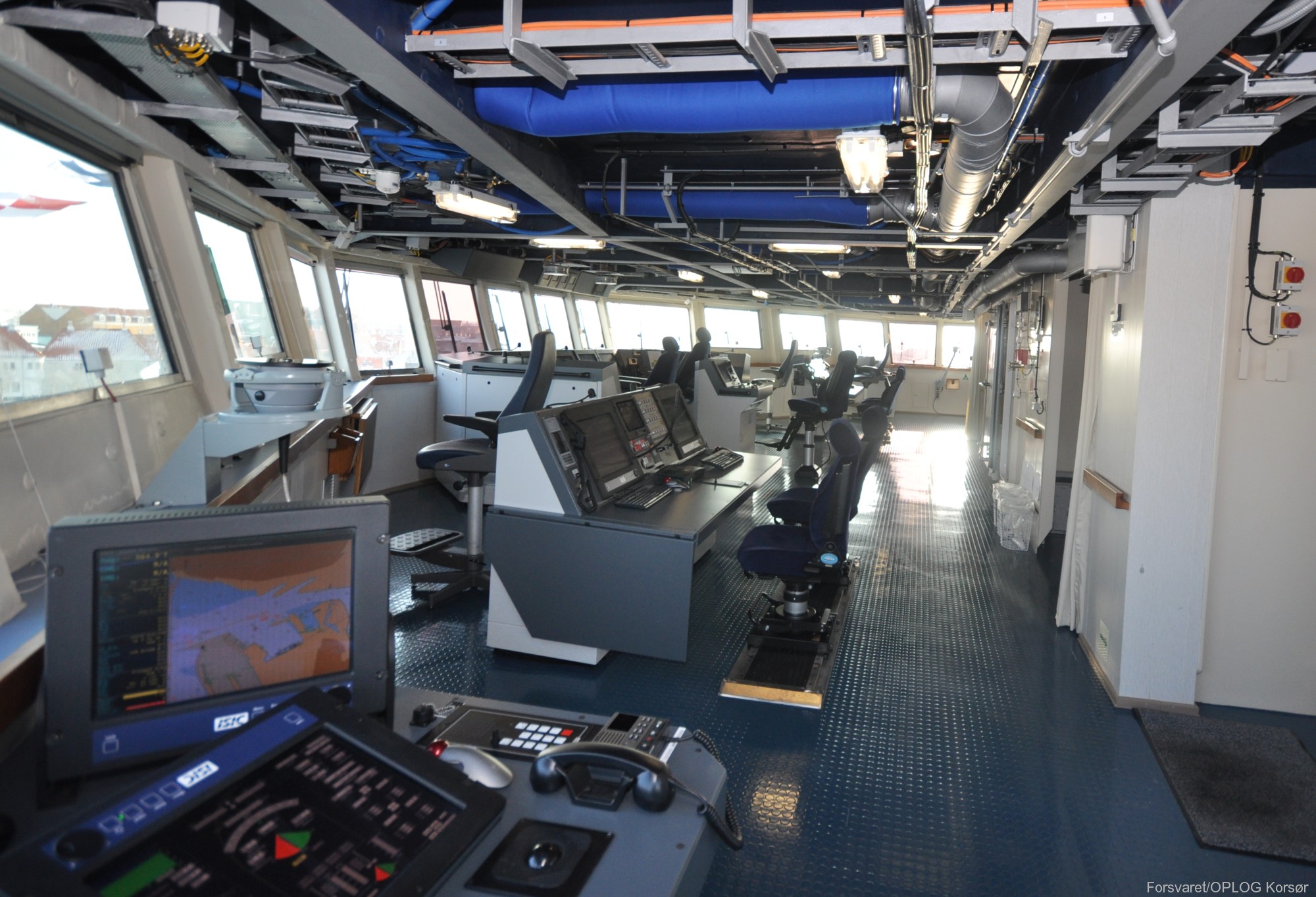 bridge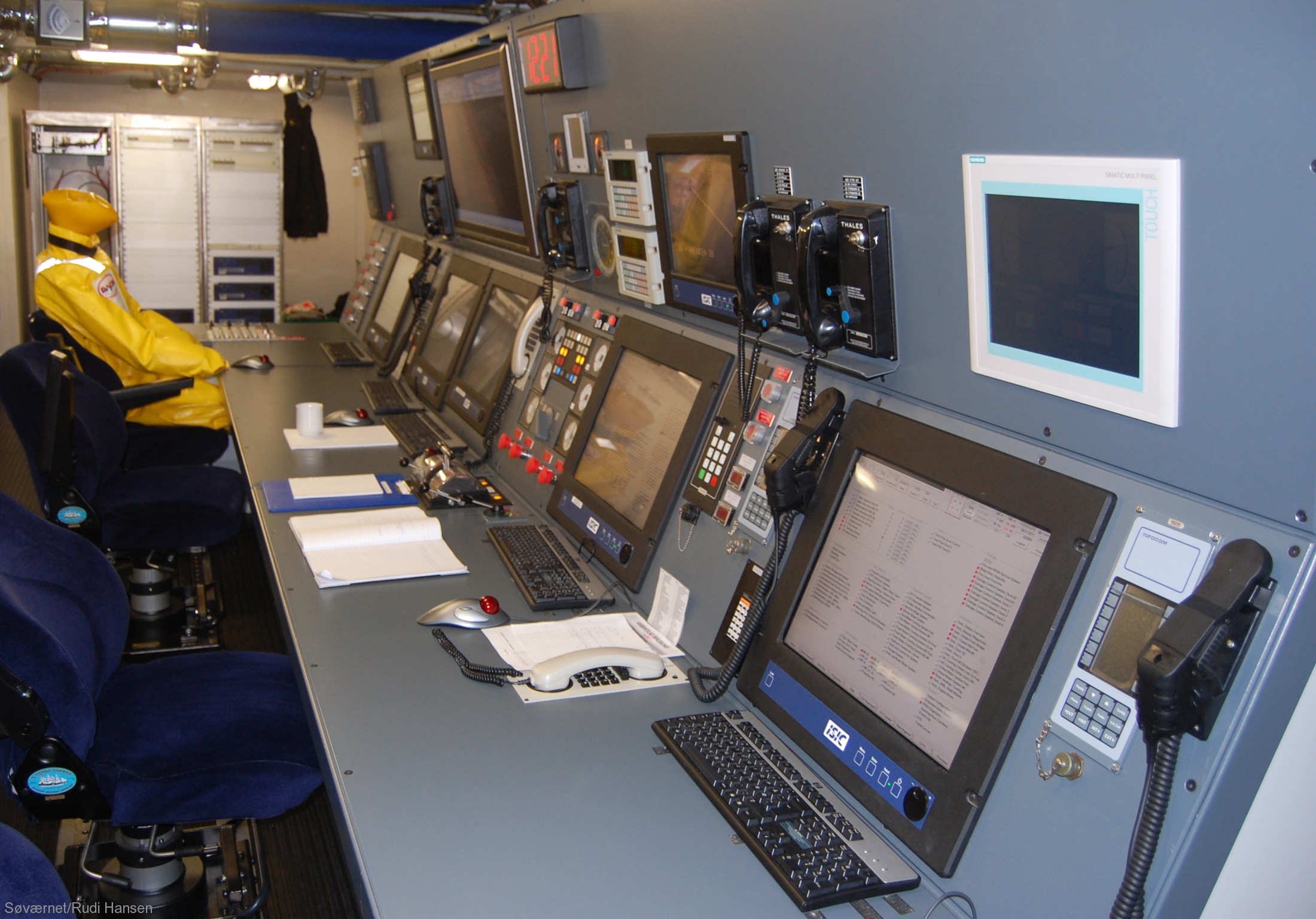 machinery control station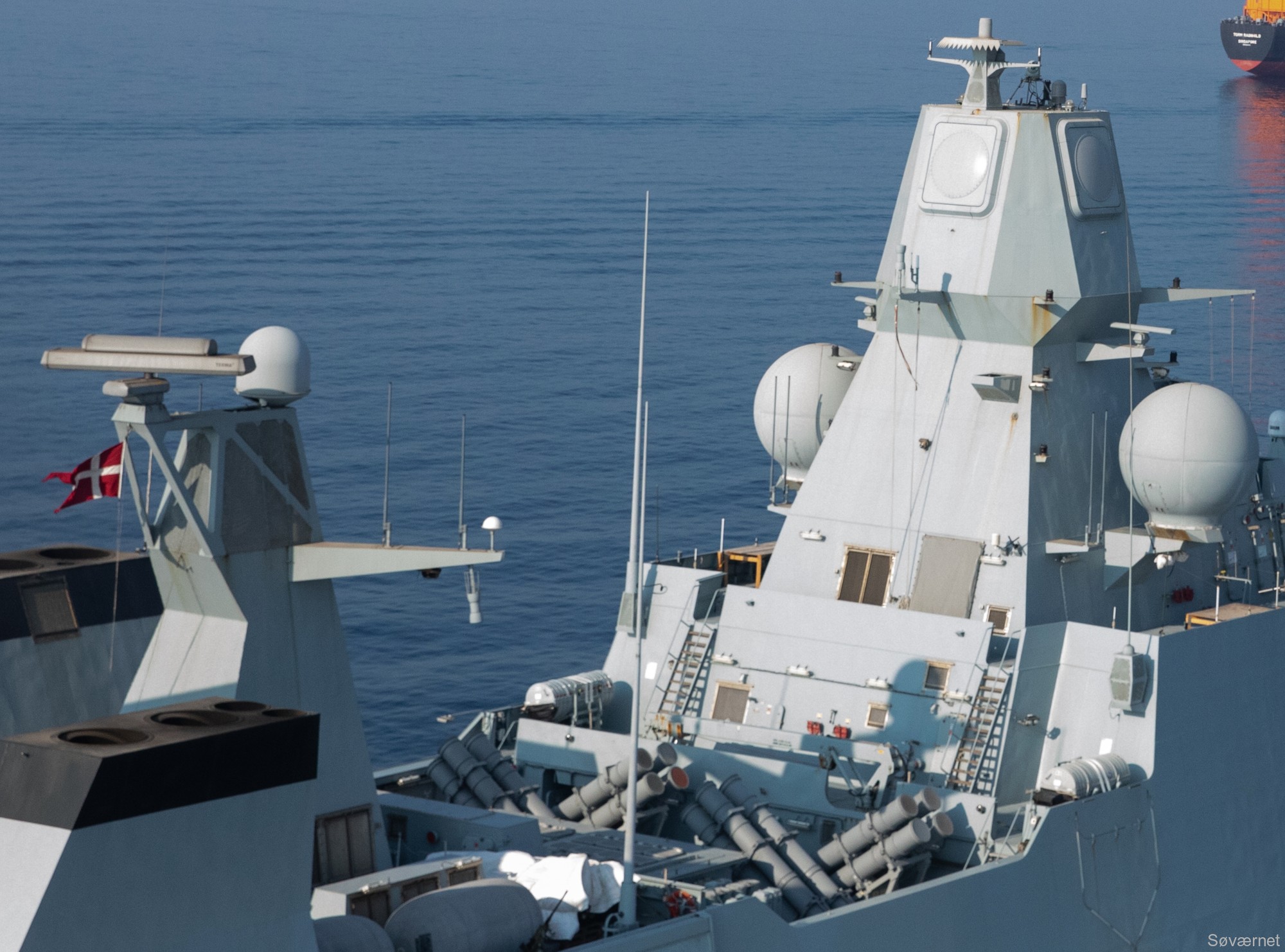 Mk.141 tube launchers for RGM-84 Harpoon SSM missiles (4x4)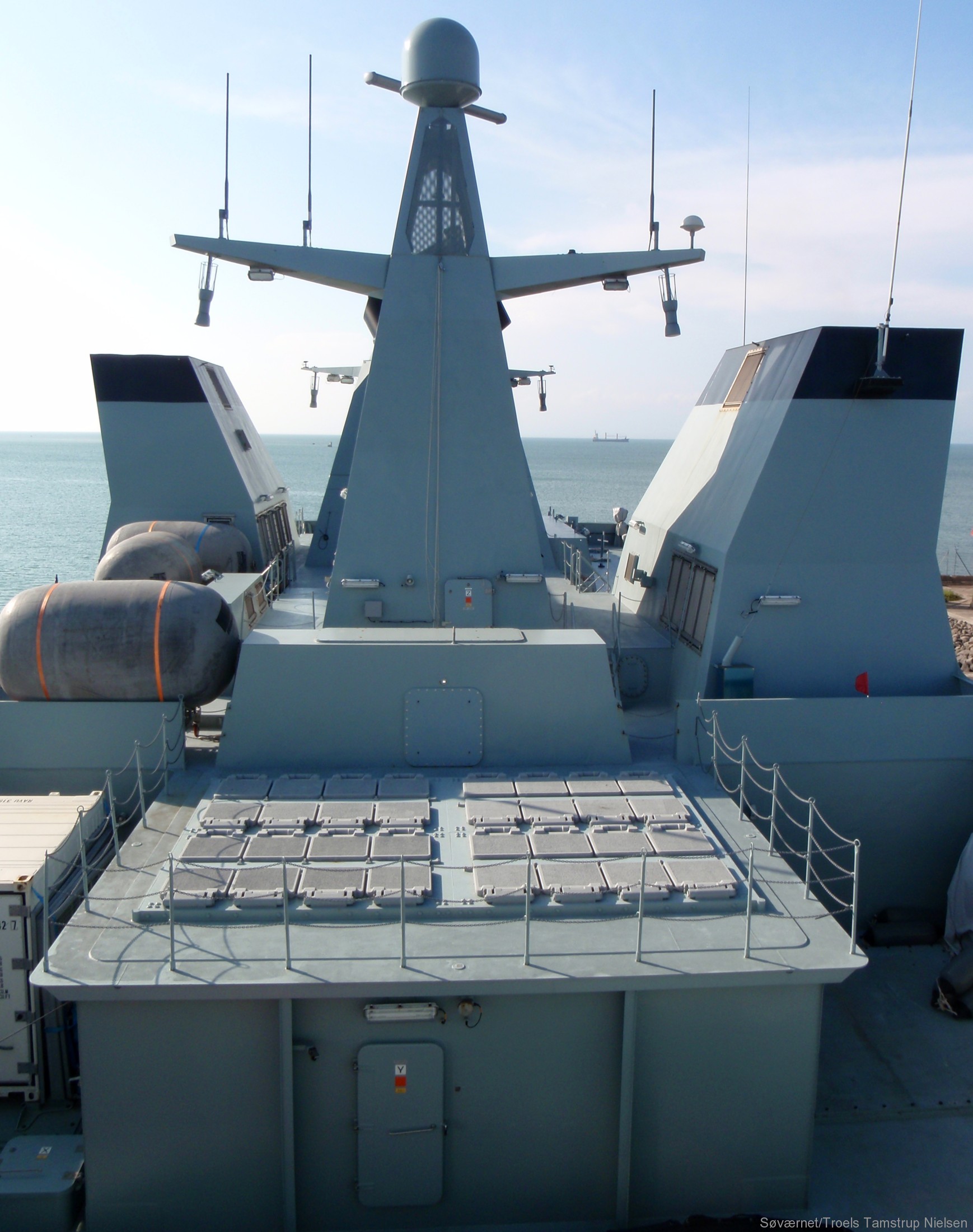 32-cell Mk.41 Vertical Launching System (VLS)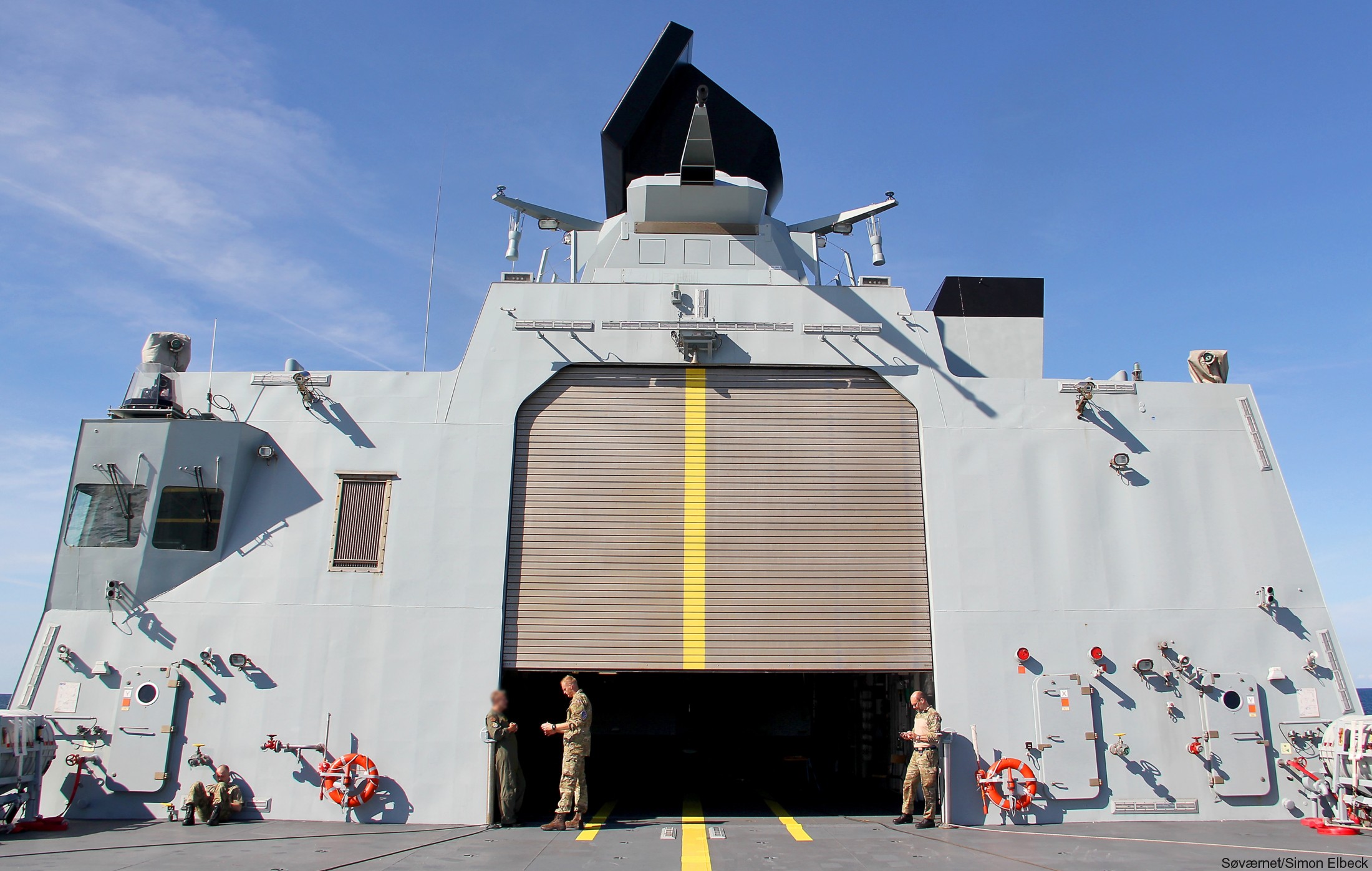 HDMS Iver Huitfeldt (F 361):

Iver Huitfeldt participated in USS Eisenhower Strike Group which includes USS Vella Gulf, USS San Jacinto, USS Stout, USS Truxtun and USS James E. Williams. They left Norfolk Naval Base on 17 January 2020. She participated in Operation Agenor in August 2020 to ensure free compliance at sea.
Iver Huitfeldt (5 December 1665 - 4 October 1710)

... was a Dano-Norwegian naval officer who was killed in action, when he commanded the ship Dannebroge during Great Northern War 1700-1721.

Iver Huitfeldt was born in the Norwegian town of Halden. He lost his mother at the age of six and his father died six years later. Both his parents died in his childhood years and he was therefore later raised by his stepmother with whom he moved to the Norwegian area of Hurum. At the age of 16 he sent an application to Christian V of Denmark-Norway in which he applied to join the navy. It was granted and he started the trainee programme of the Dano-Norwegian navy. As a part of the trainee period he first served in the Dutch fleet before later joining the French fleet.

He returned to do service in the Dano-Norwegian fleet in 1689 as a 24-year-old lieutenant, but in the following year he returned to do service in the Dutch navy to get more experience. He participated in the Battle of Beachy Head, where the Dutch-English navy was defeated by the French fleet under the command of admiral Tourville. An admiral he served under just two years later at the Battle of La Hogue, where the French navy was defeated by a Dutch-English fleet.

In 1691 he got the title as captain in the Dano-Norwegian fleet and in 1704 he was appointed commander. This year the king also ordered Ivar Huitfeldt to take charge of the ship yard in Kristiansand, a position he held until 1707.


Iver Huitfeldt was killed in action during the Great Northern War at a battle in Køge Bugt on 4 October 1710. The Dano-Norwegian fleet was engaged by the Swedish fleet, and Huitfeldt's ship Dannebroge exploded after a fire on deck reached the gunpowder depot. After the ship caught fire, Huitfeldt ordered his crew to remain onboard and continue firing at the Swedish fleet. Due to Dannebroge's strategic position, this decision allowed the rest of the Dano-Norwegian fleet to escape, but lead to the deaths of almost the entire crew. The corpse of Ivar Huitfeldt was later found on the beach in Køge Bugt.

According to the commander in chief of the Dano-Norwegian navy, Ulrik Christian Gyldenløve, the fire on Dannebroge was probably ignited by the cannons of the ship. Gyldenløve mentions this in his letter to the king, where Gyldenløve also regrets that a "brave and talented" officer should die in such a miserable way. Gyldenløve followed the battle from his ship Elephanten and wrote the letter at about 9 o'clock in the morning of October 5.

source: wikipedia


patches + more
|
seaforces.org
|
Royal Danish Navy start page
|