HOME | US Navy - ships | US Navy - air units | USMC - air units | International Navies | Weapon Systems | Special Reports
Royal Danish Navy / Kongelige Danske Marine - Ocean Patrol Frigate
F 360 HDMS Hvidbjornen
04/21
Type, class: Ocean Patrol Frigate / Thetis class (Danish: Inspektionsskibet = inspection ship)
Builder: Svendborg Shipyard, Denmark
STATUS:
Laid down: January 7, 1991
Launched: October 11, 1991
Commissioned: November 30, 1992
IN SERVICE
Homeport: ?
Namesake:

Hvidbjørnen - Danish for Polar Bear



Technical Data: see INFO > Thetis class Ocean Patrol Frigate
images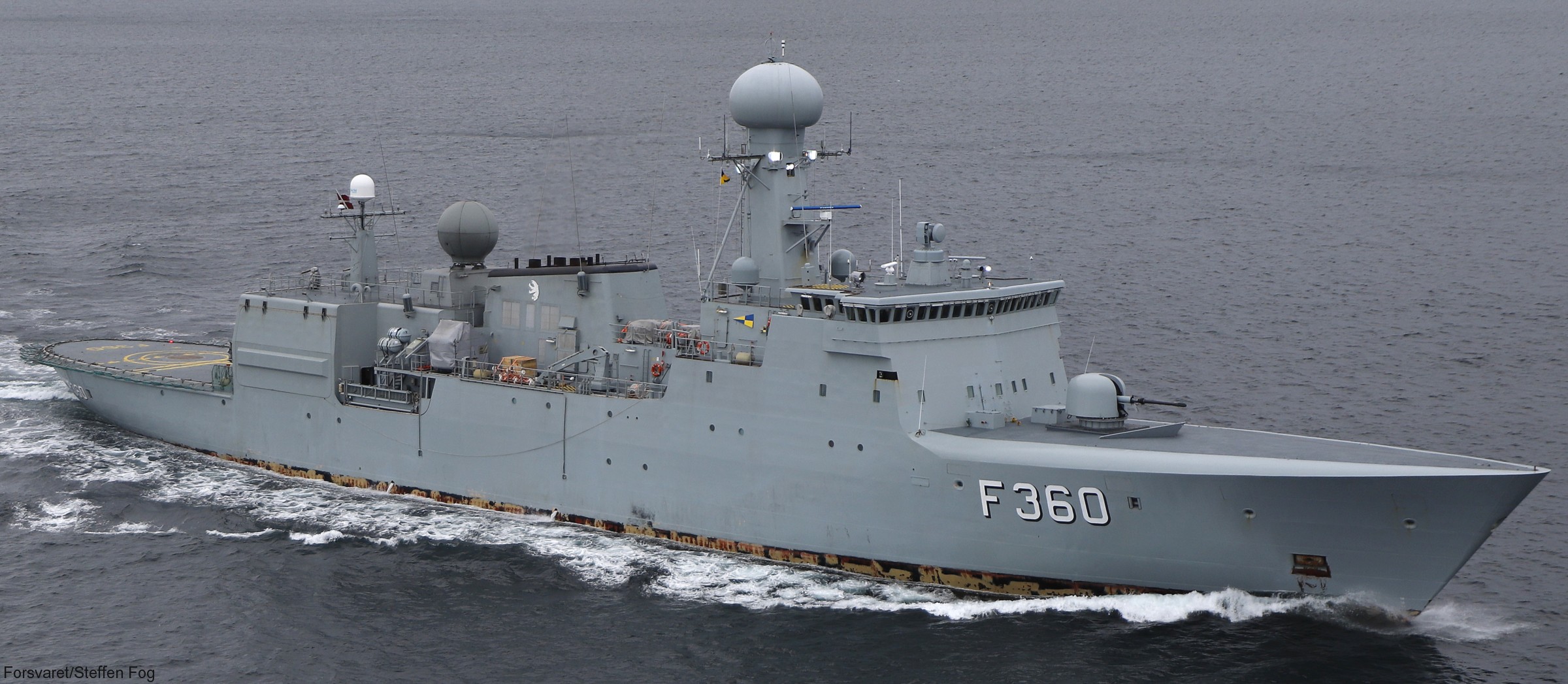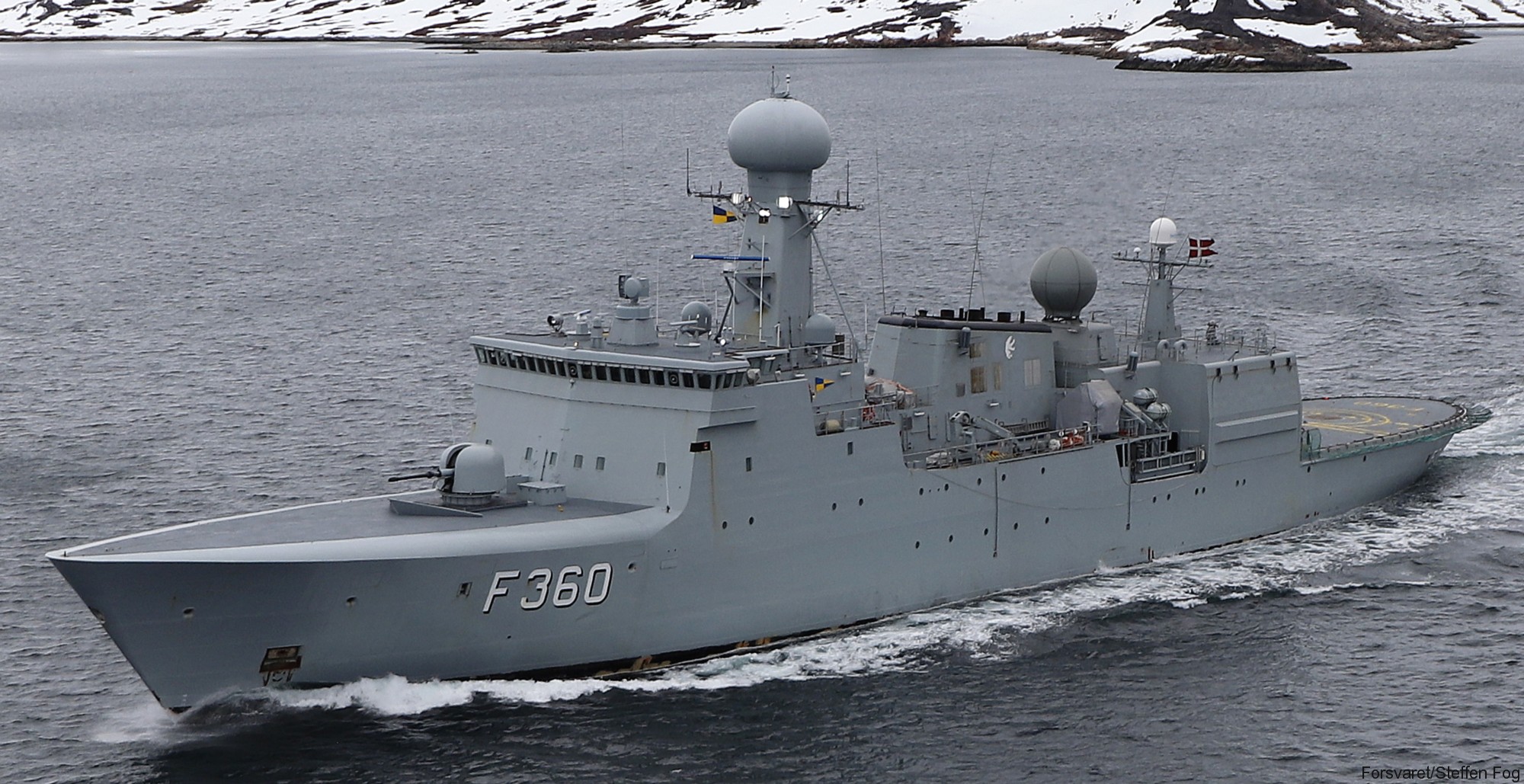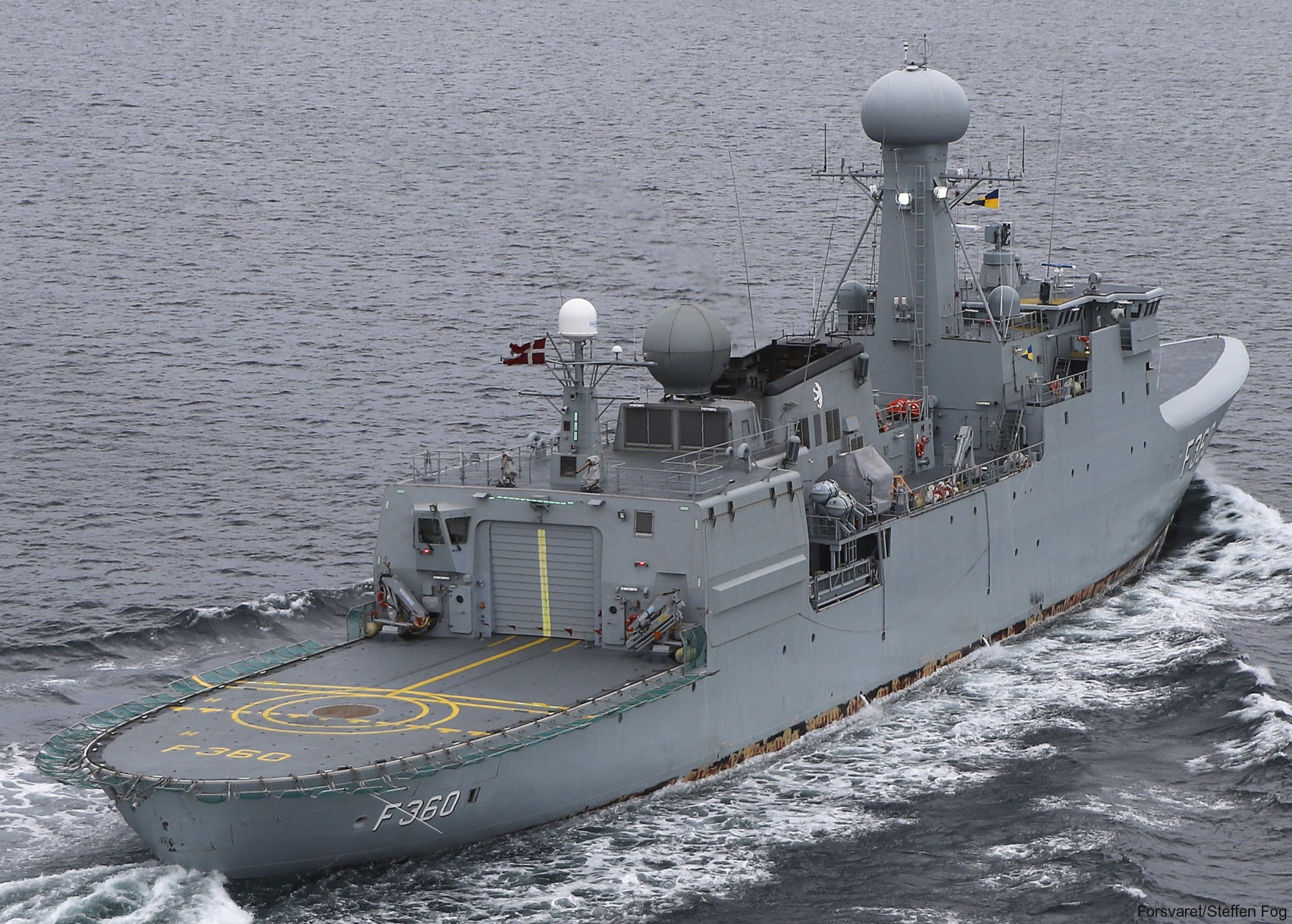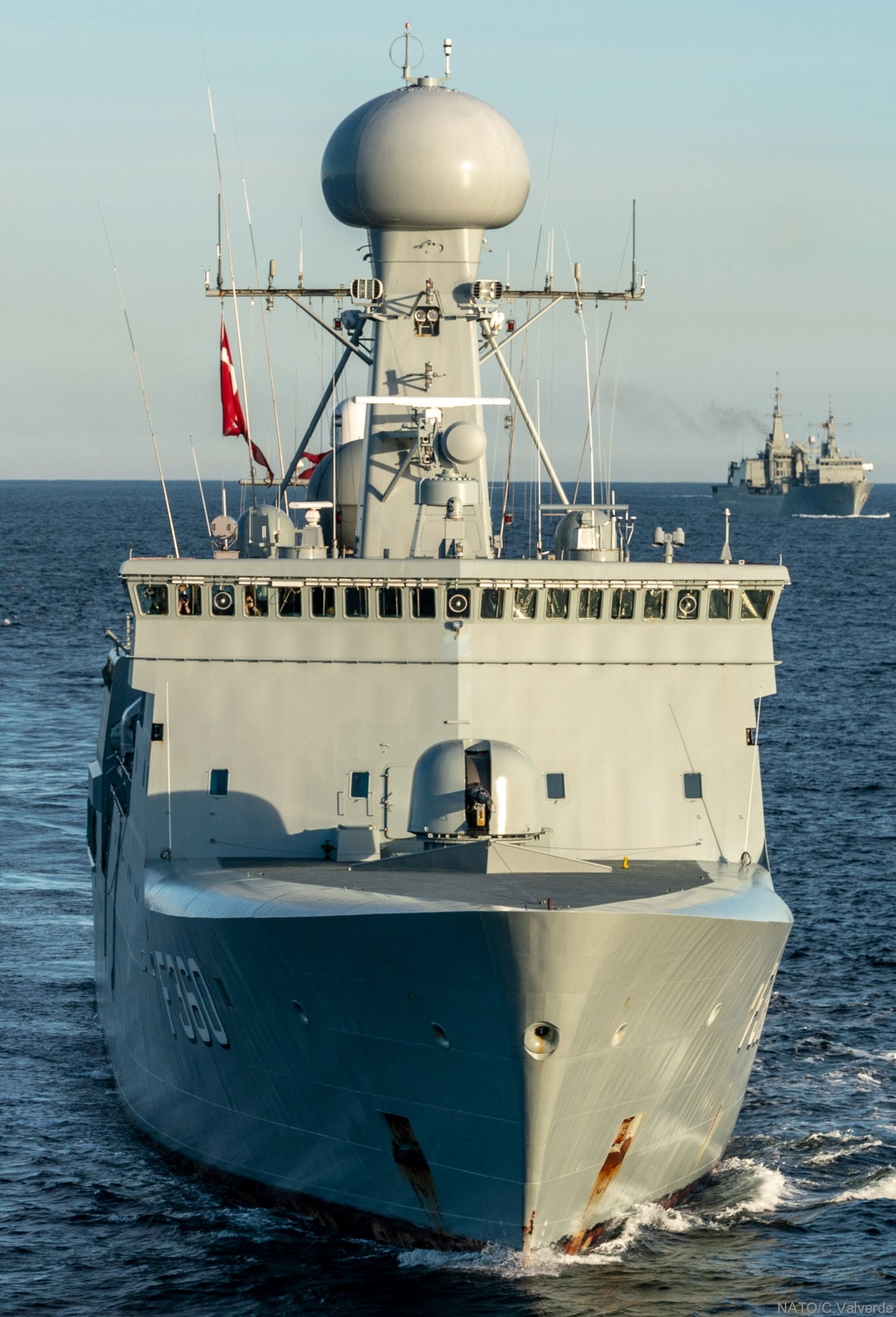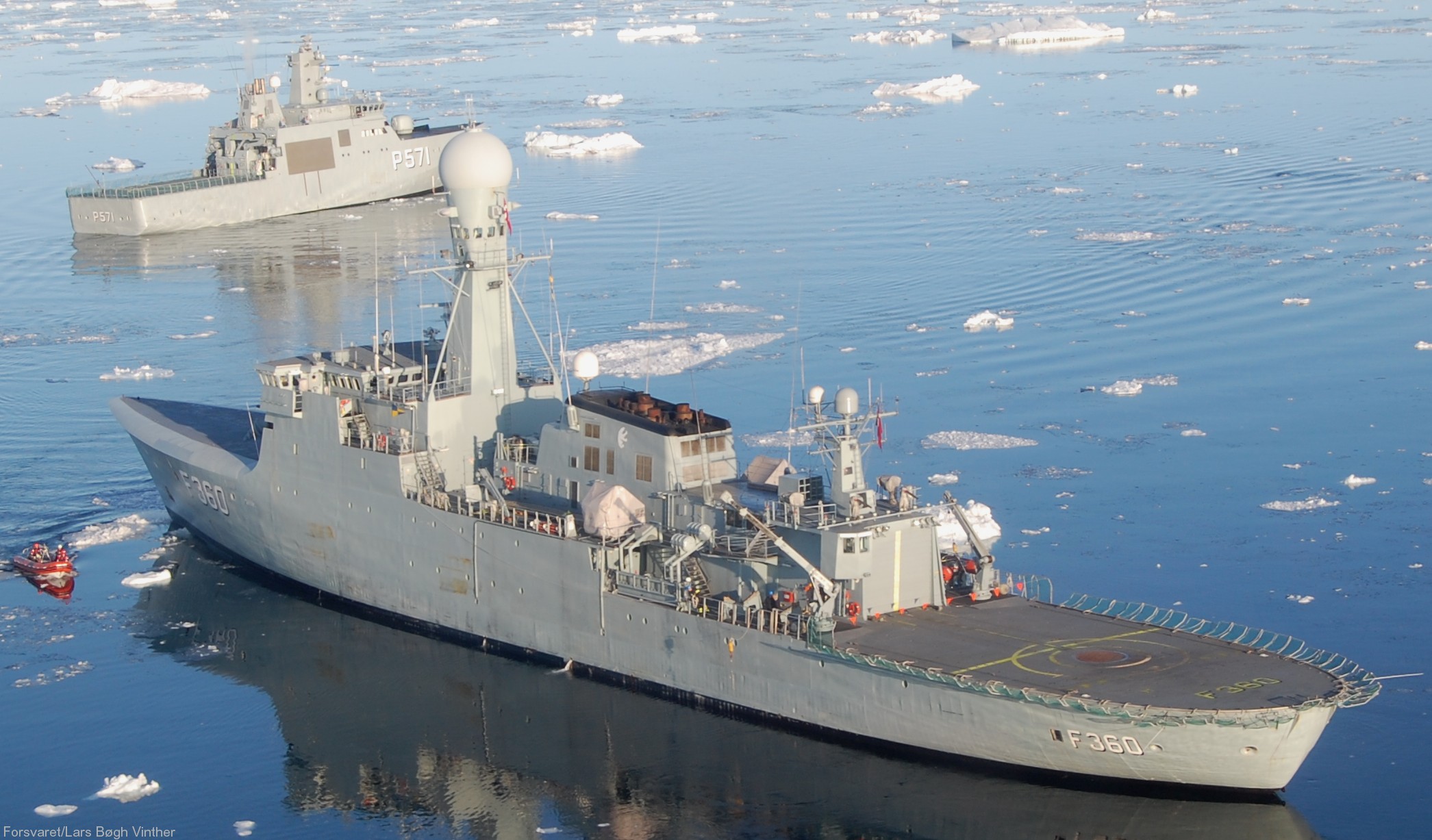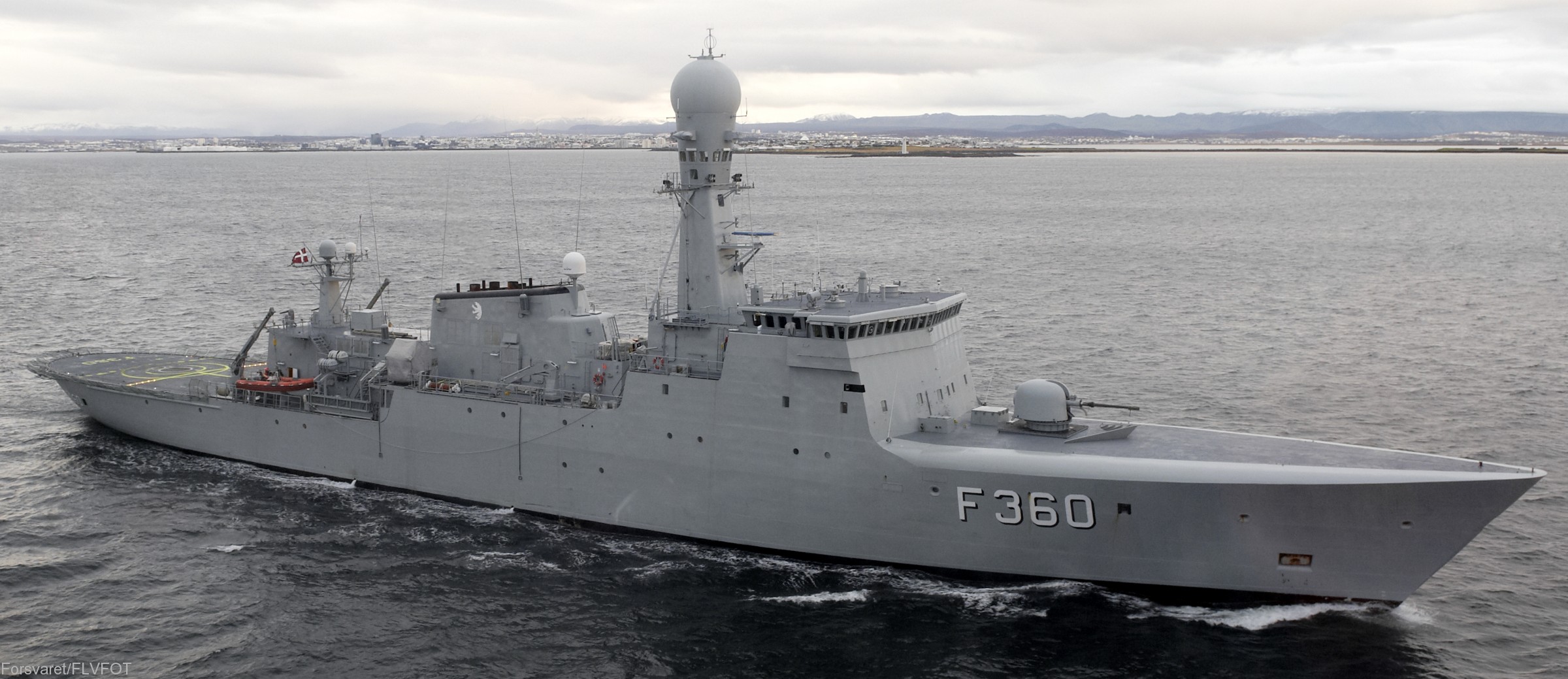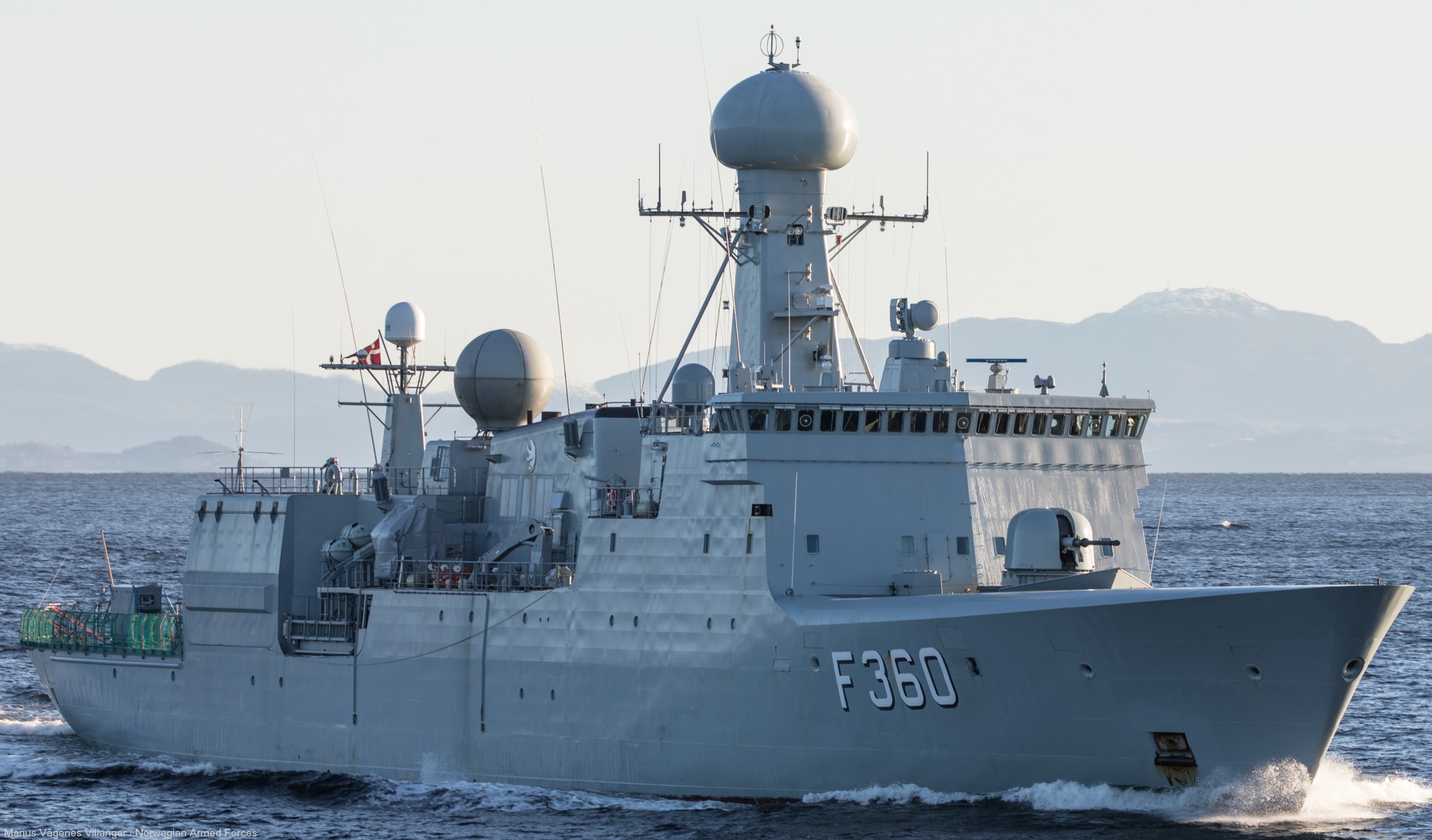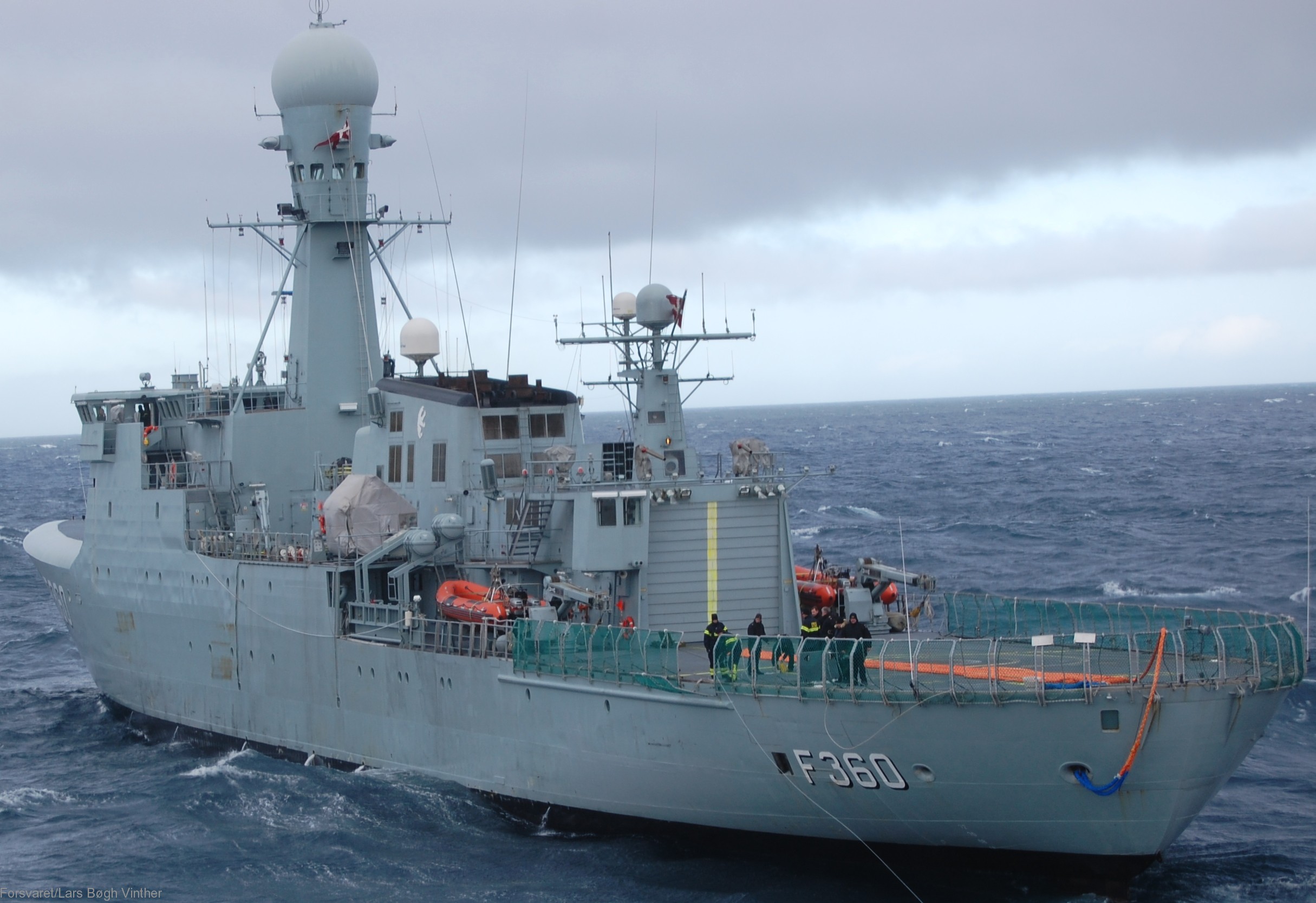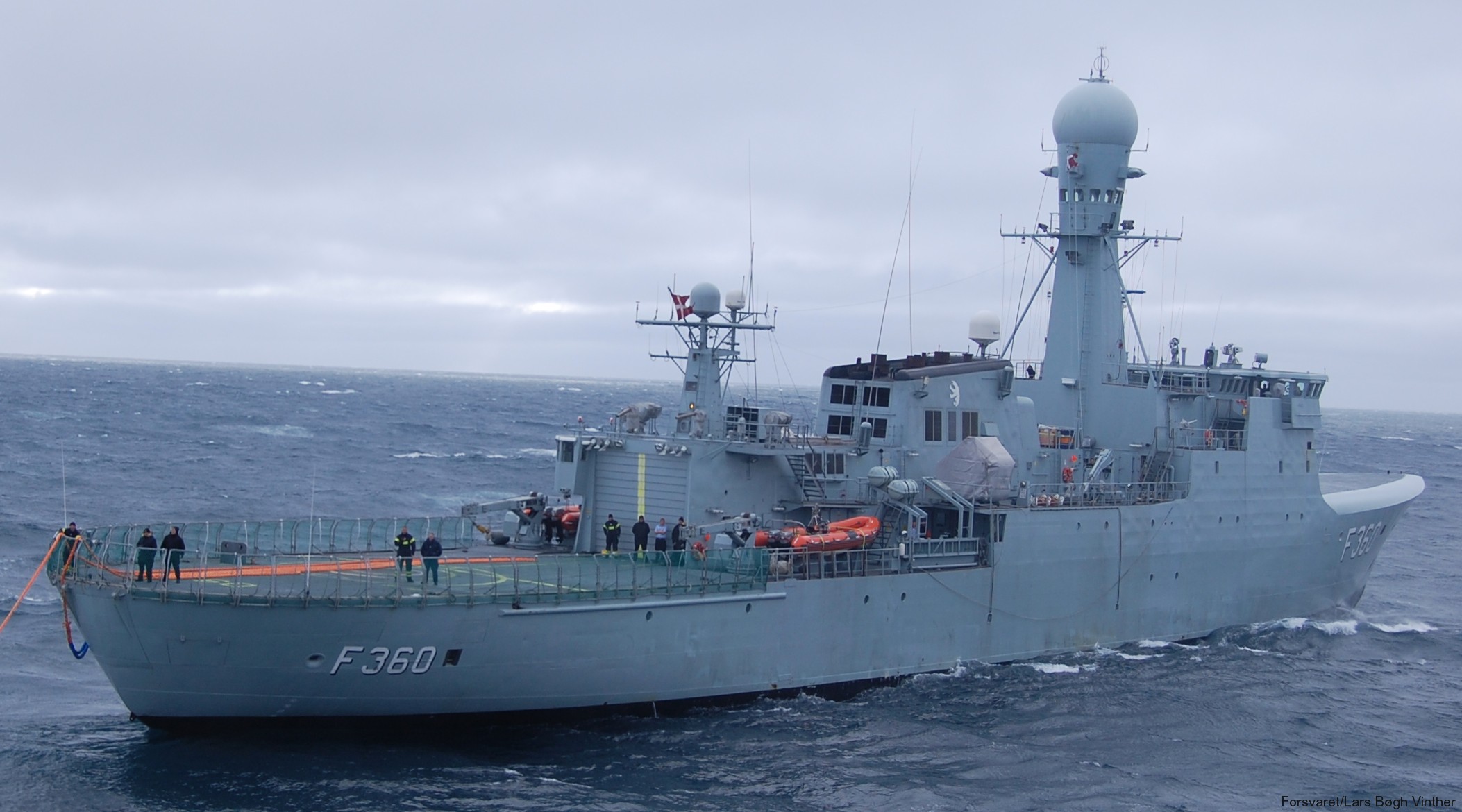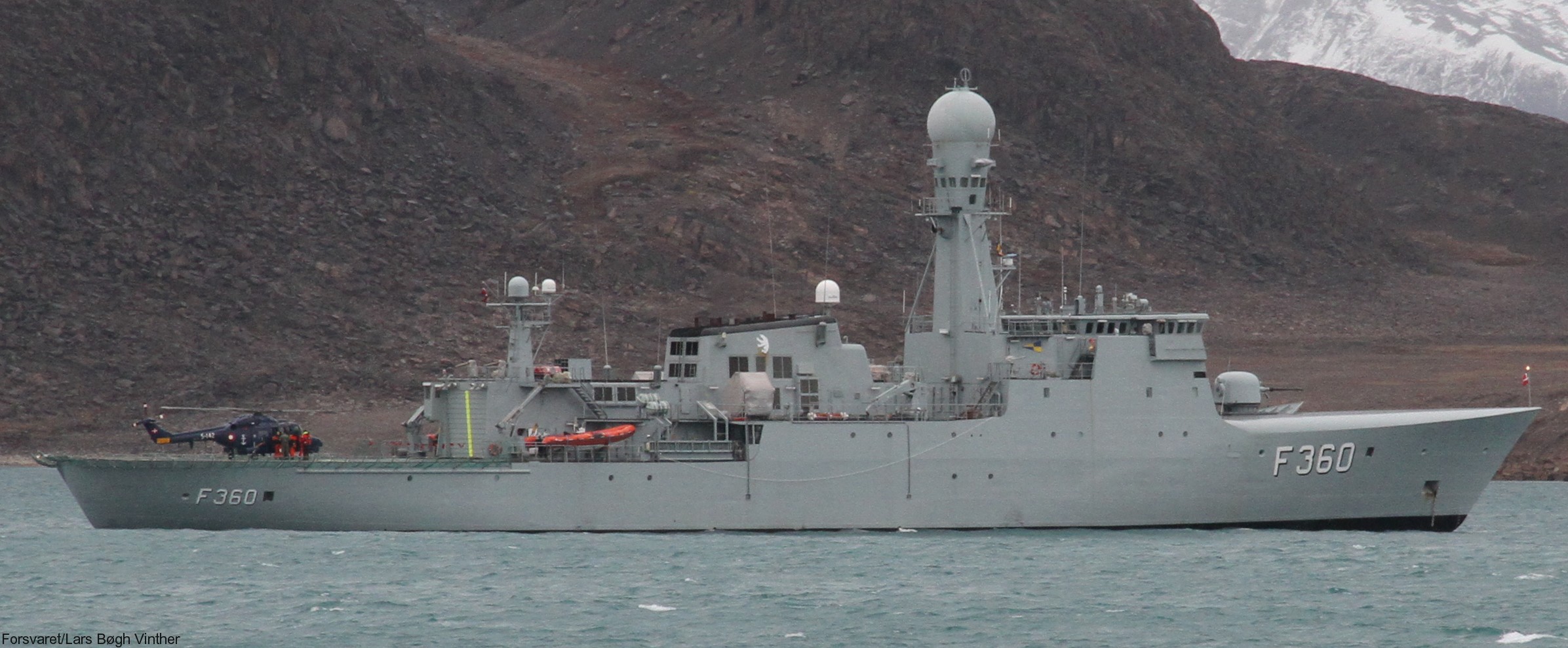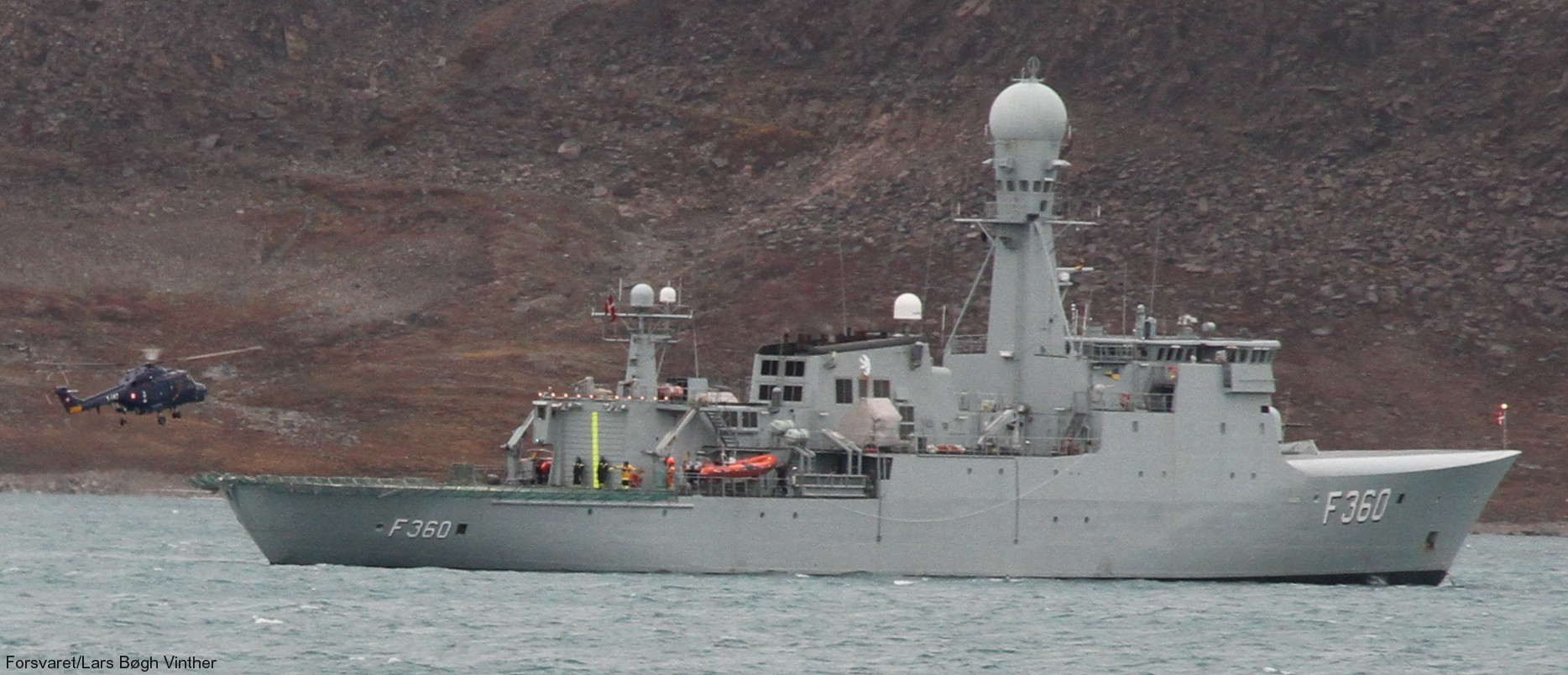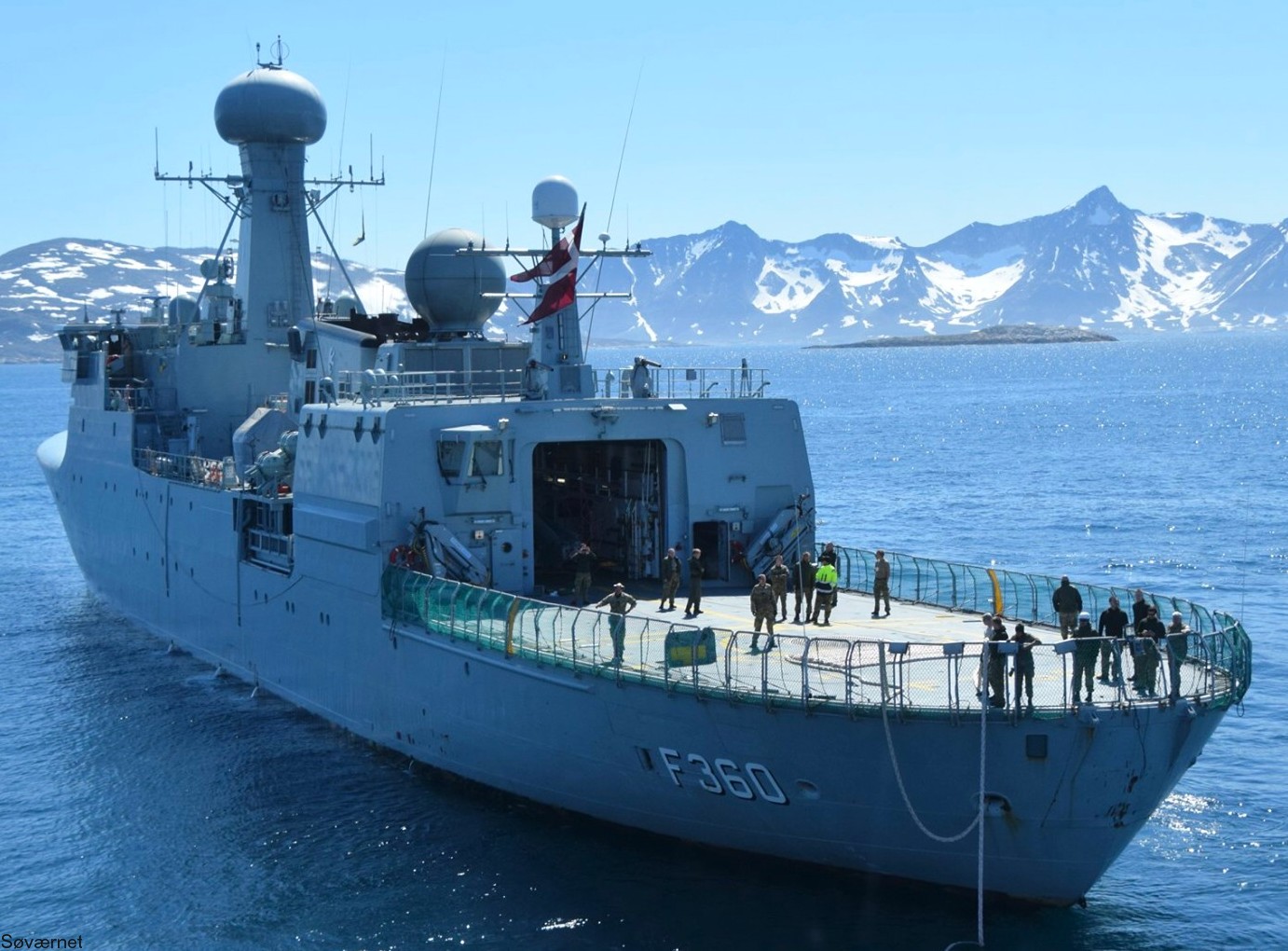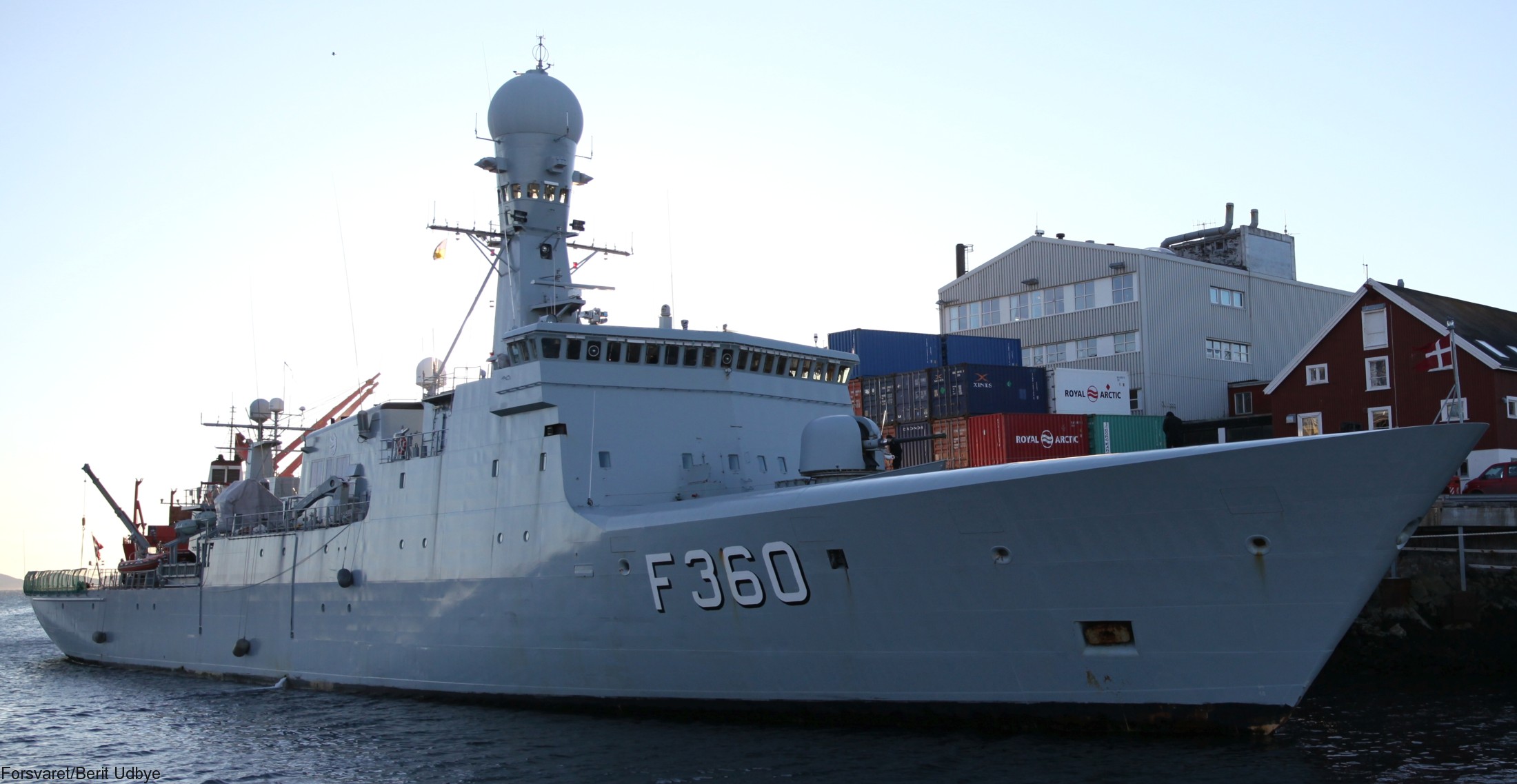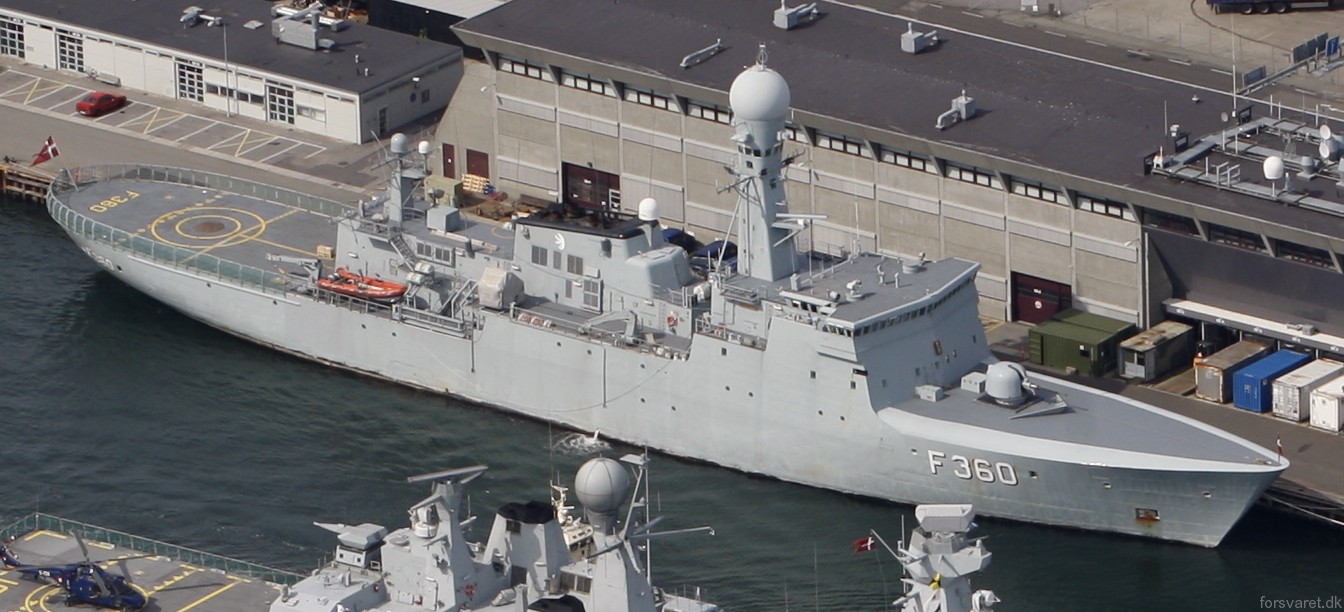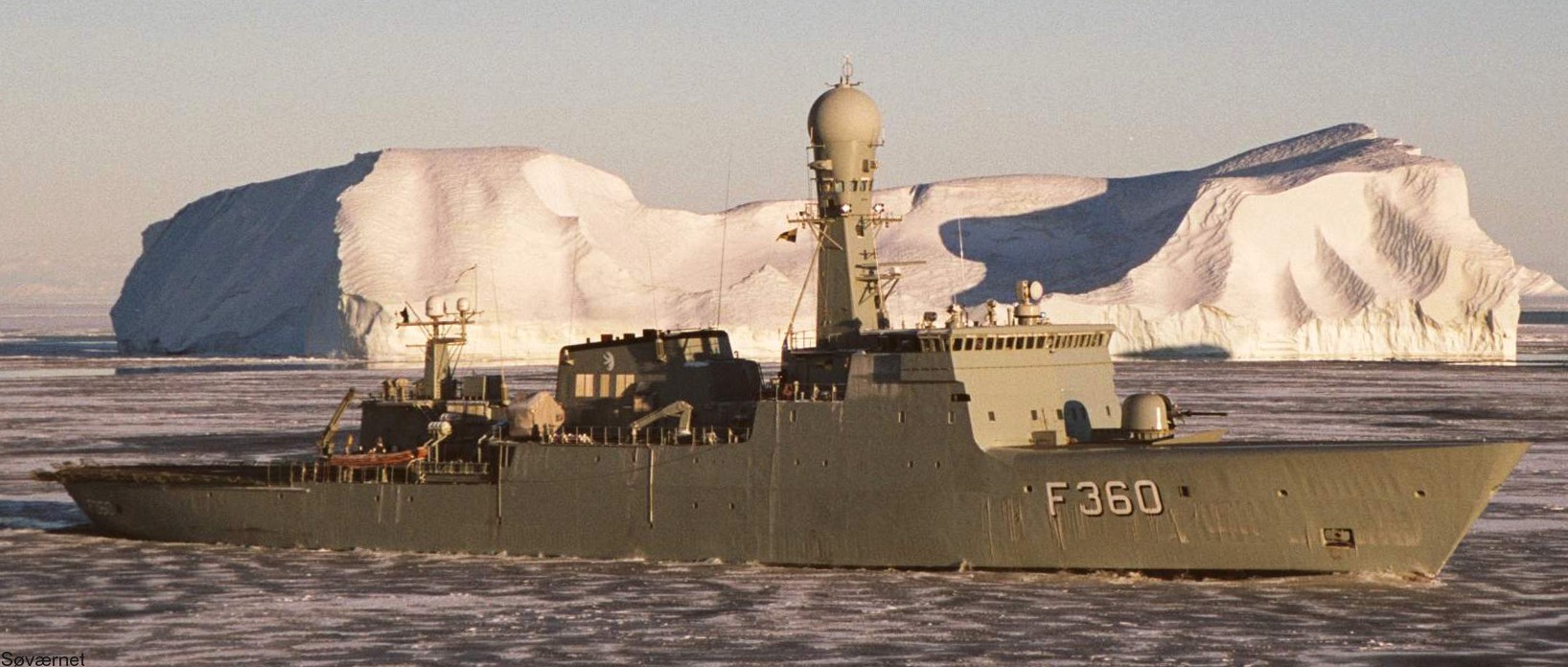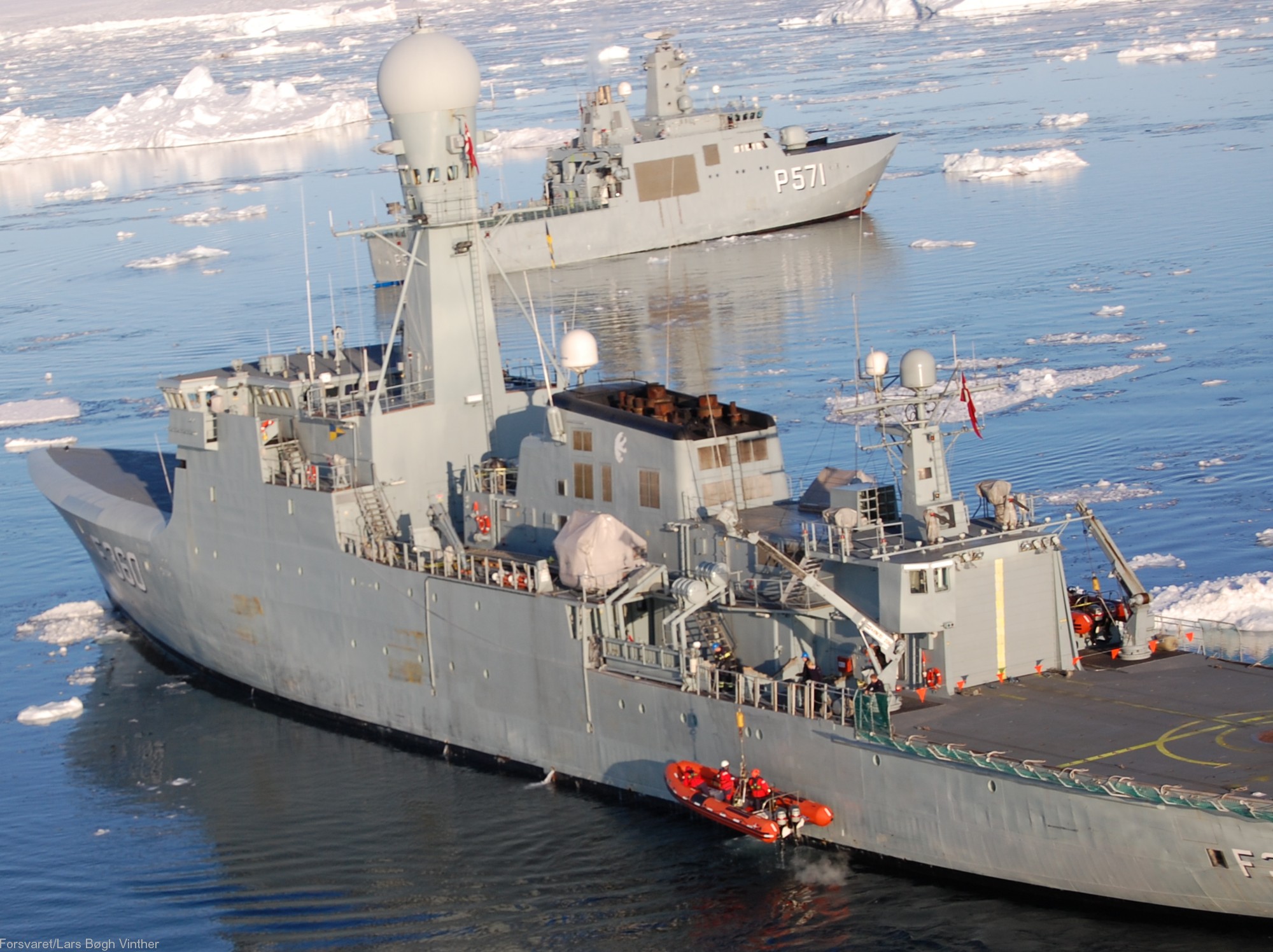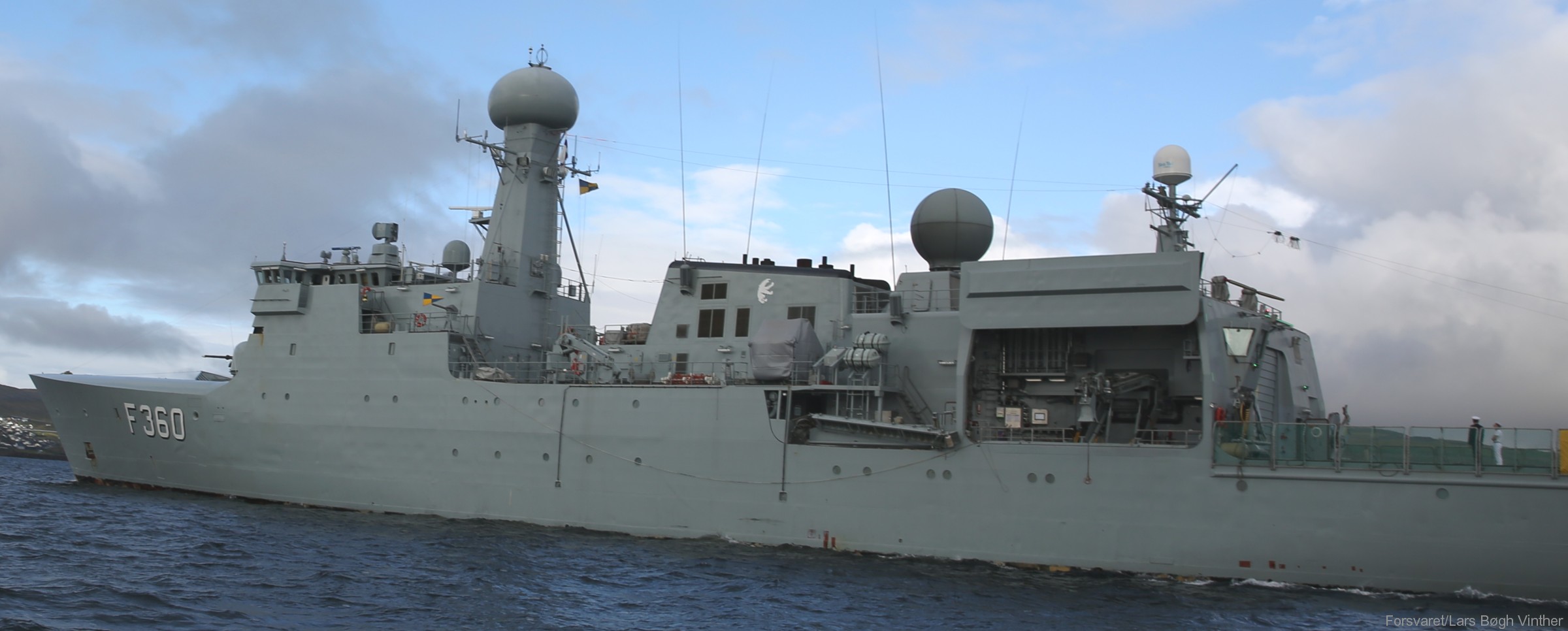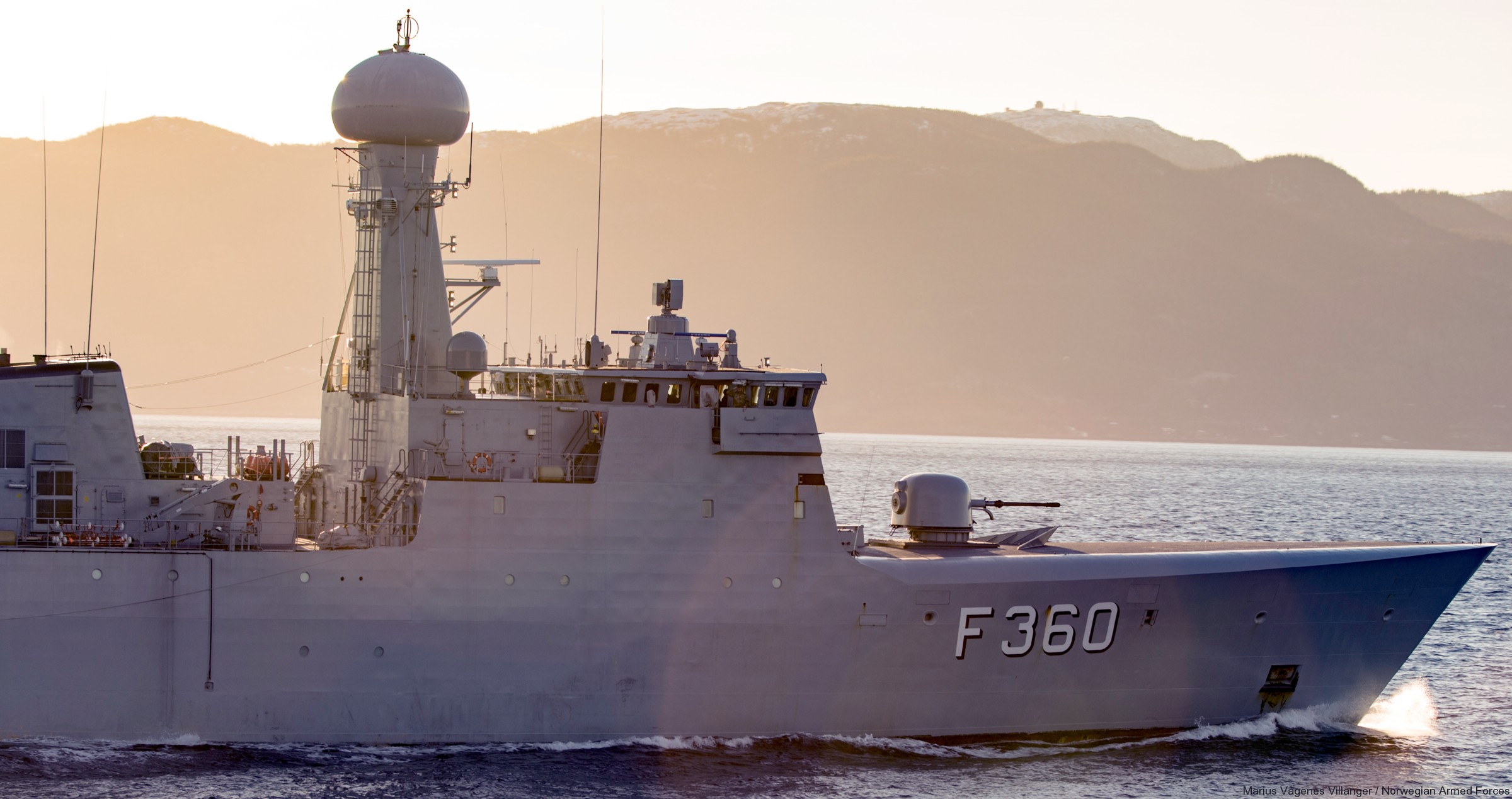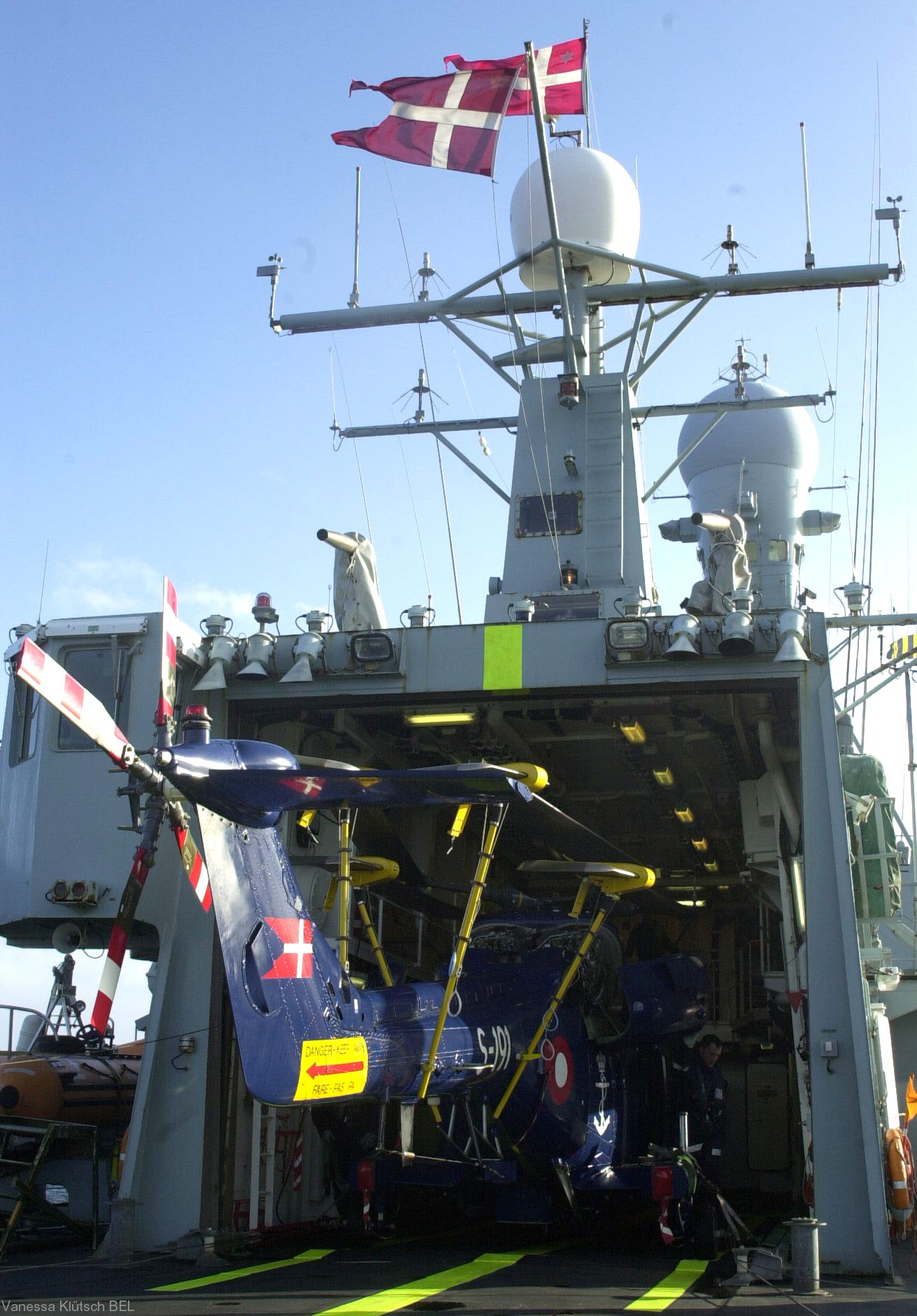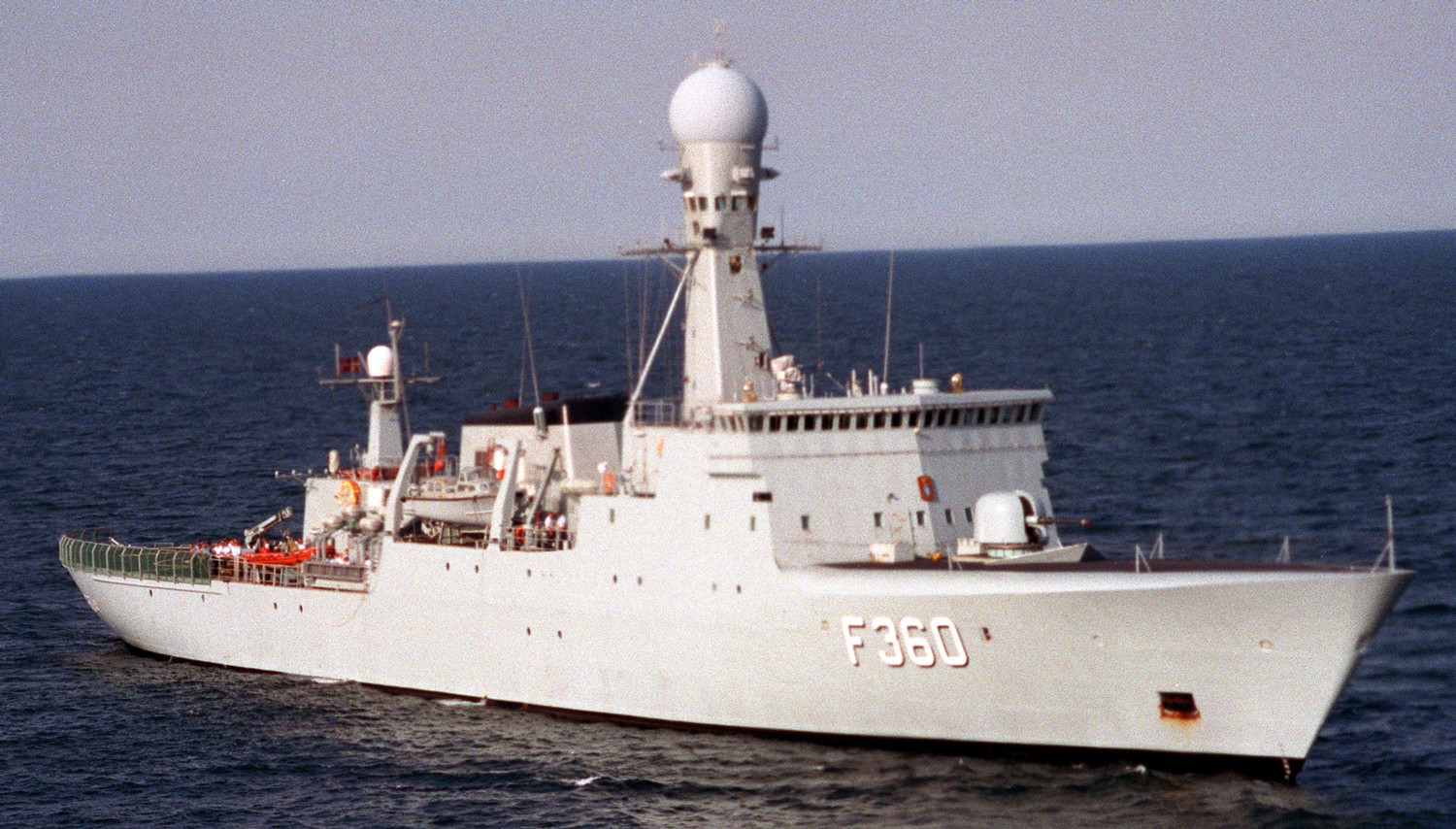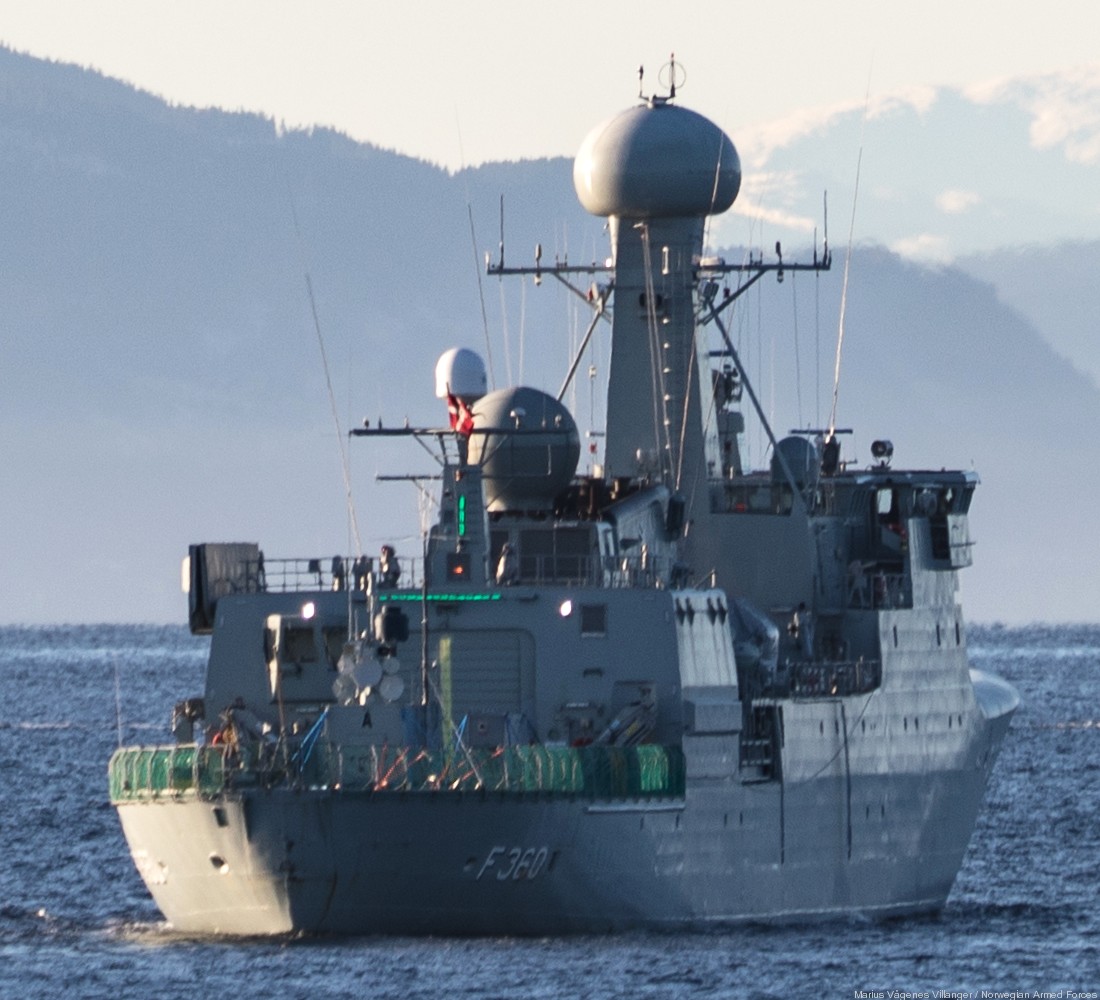 HDMS Hvidbjornen (F 360):

HDMS Hvidbjørnen served as a platform for Commander Danish Task Group from 1998 to 2002, whereafter her sister ship HDMS Thetis (F 357) assumed the role.

During a patrol in the waters of the Faroe Islands, the French trawler Bruix was suspected of illegal fishing. When approached by Hvidbjørnen the French trawler refused to let an inspection team aboard and started to sail towards the territorial border. During the chase the two ships collided (no persons injured).

Hvidbjørnen and HDMS Ejnar Mikkelsen (P 571) participated with Danish air elements in sovereignty and Search and Rescue exercises off Greenland's west coast in 2009. The vessels' patrol took them to the Nares Strait, close to Hans Island, the approaches to the Northwest Passage, and to Lancaster Sound. In Lancaster Sound they joined in a Search and Rescue exercise with the Canadian Coast Guard vessel, CCGS Henry Larsen.
Hvidbjørnen

The polar bear (Ursus maritimus) is a hypercarnivorous bear whose native range lies largely within the Arctic Circle, encompassing the Arctic Ocean, its surrounding seas and surrounding land masses. It is the largest extant bear species.
patches + more
|
seaforces.org
|
Royal Danish Navy start page
|