HOME | US Navy - ships | US Navy - air units | USMC - air units | International Navies | Weapon Systems | Special Reports
Royal Danish Navy / Kongelige Danske Marine - Ocean Patrol Frigate
F 357 HDMS Thetis
04/21
Type, class: Ocean Patrol Frigate / Thetis class (Danish: Inspektionsskibet = inspection ship)
Builder: Svendborg Shipyard, Denmark
STATUS:
Laid down: November 10, 1988
Launched: July 14, 1989
Commissioned: July 1, 1991
IN SERVICE
Homeport: ?


Namesake:

Thetis (mythology)
Technical Data: see INFO > Thetis class Ocean Patrol Frigate
images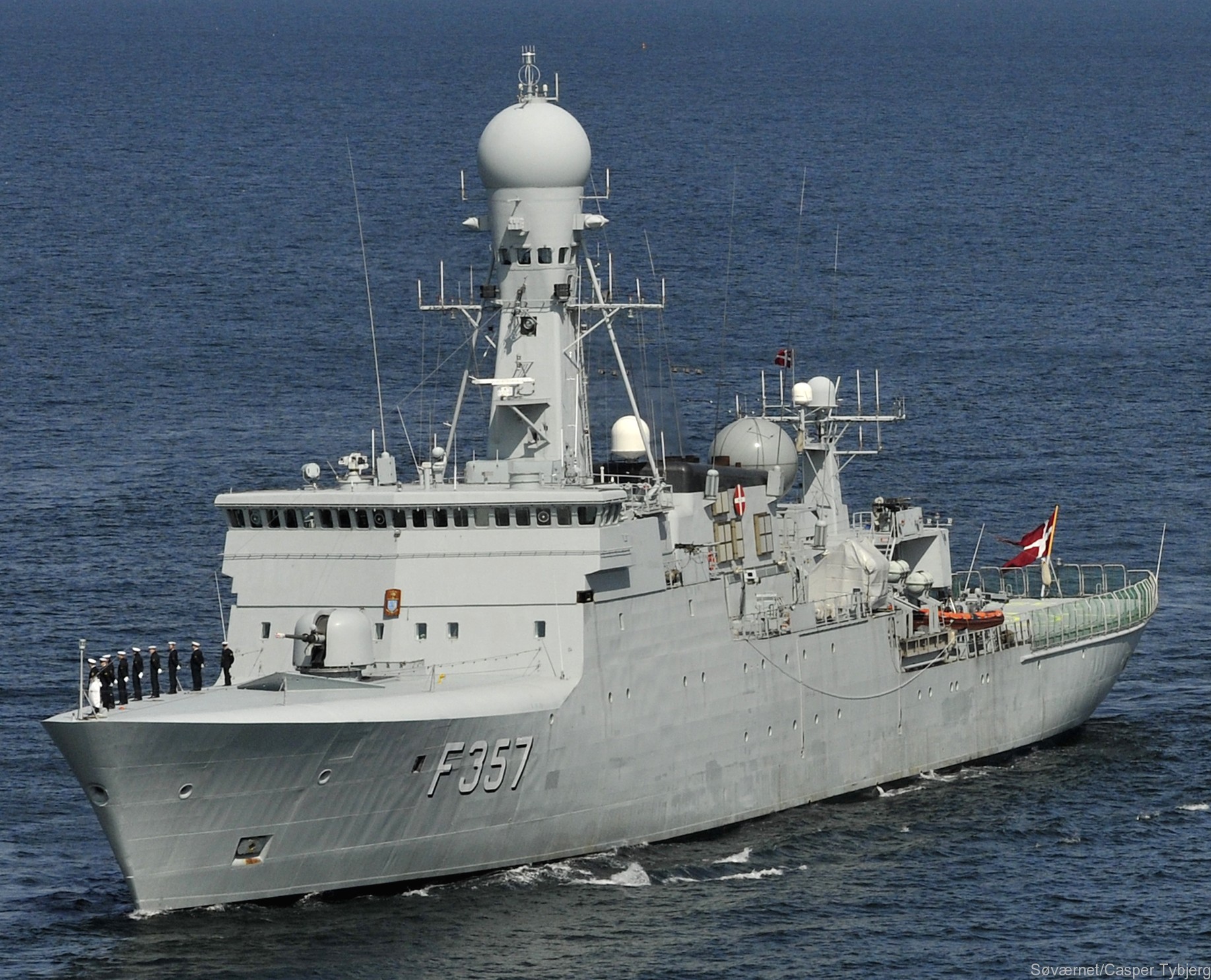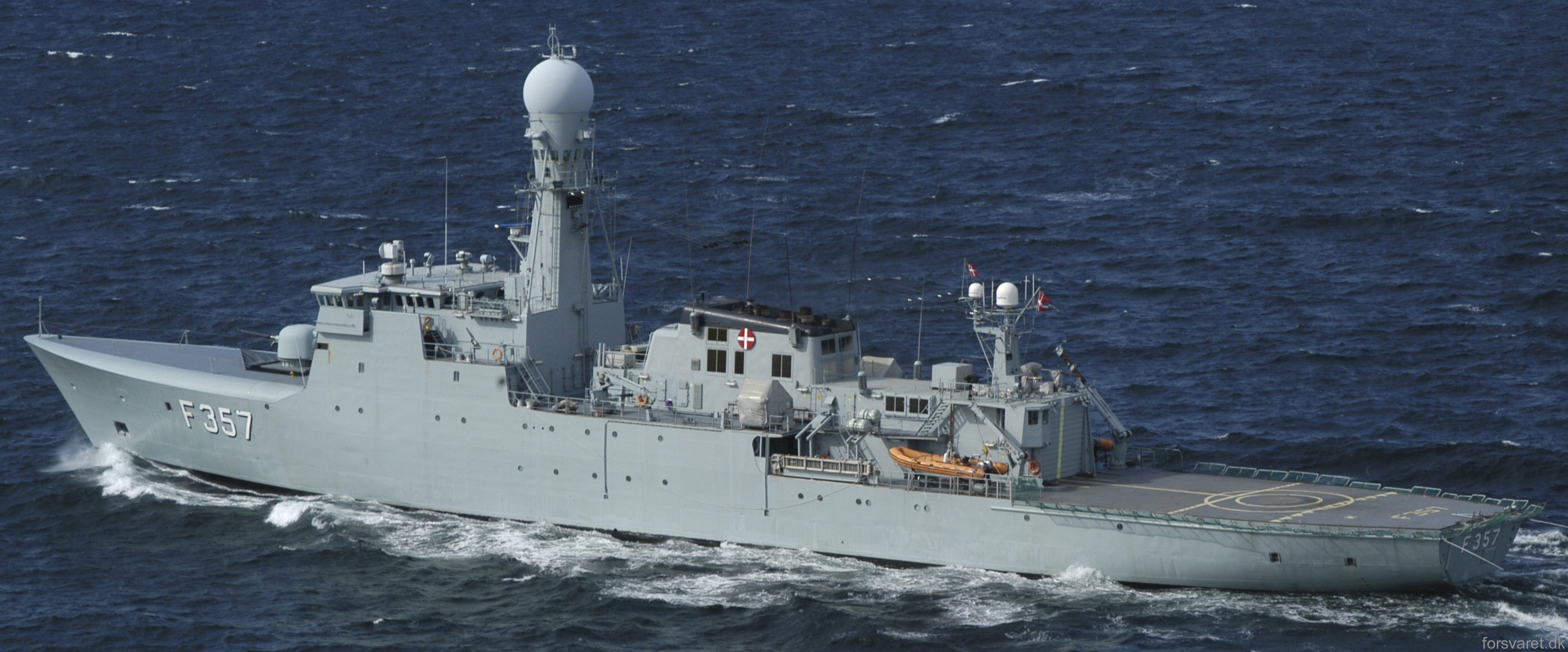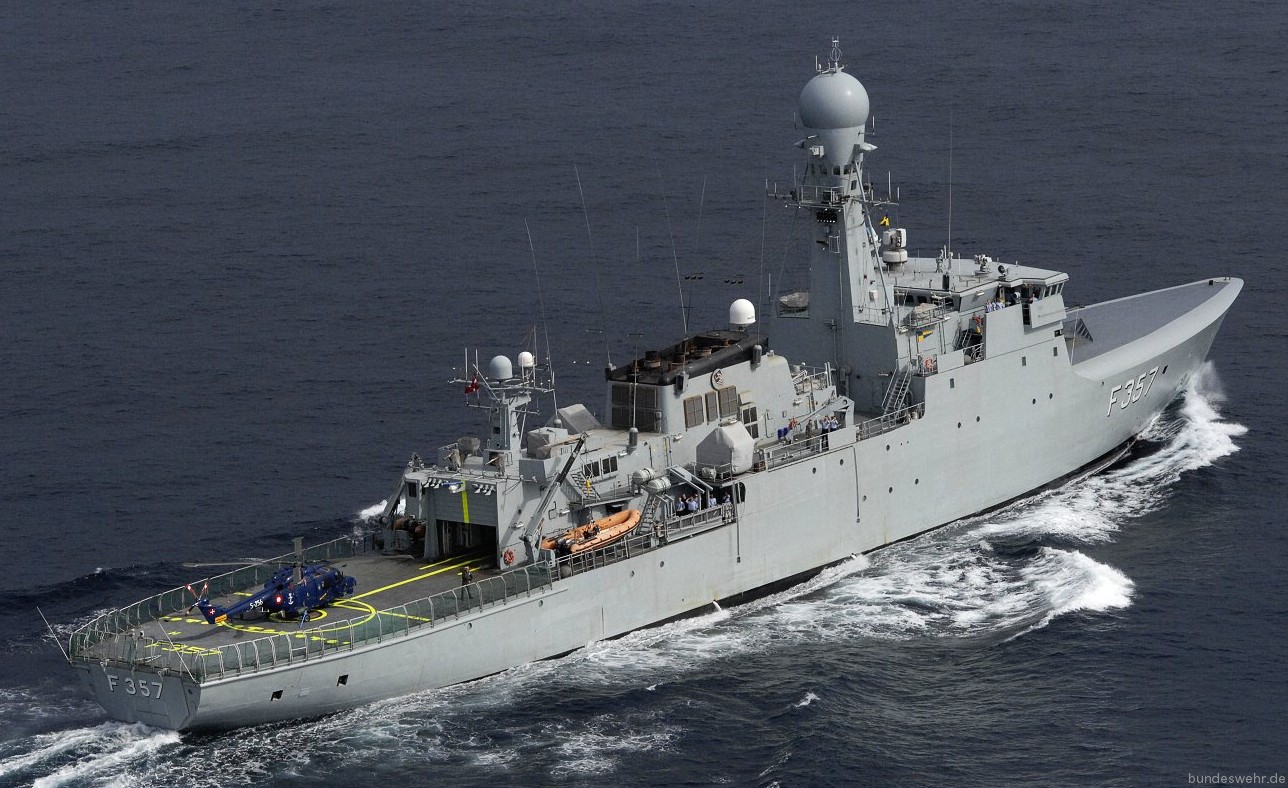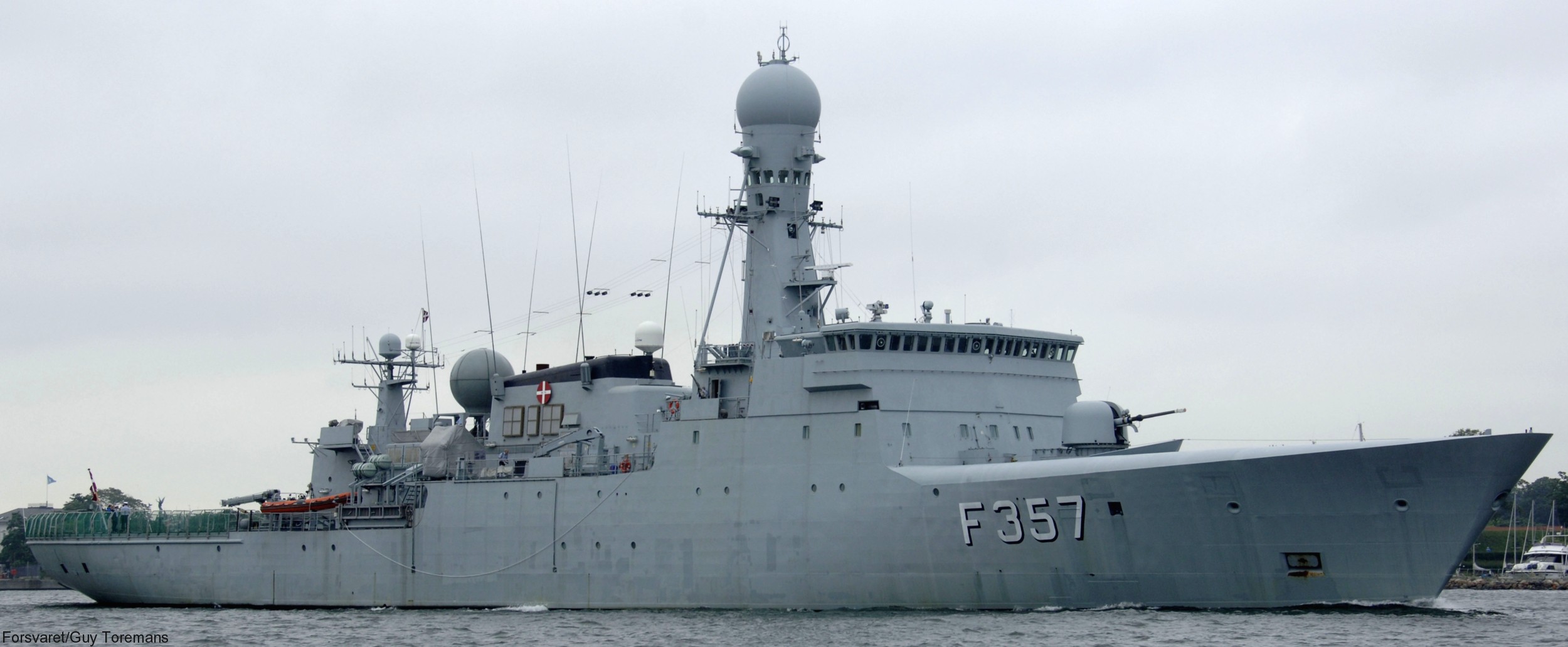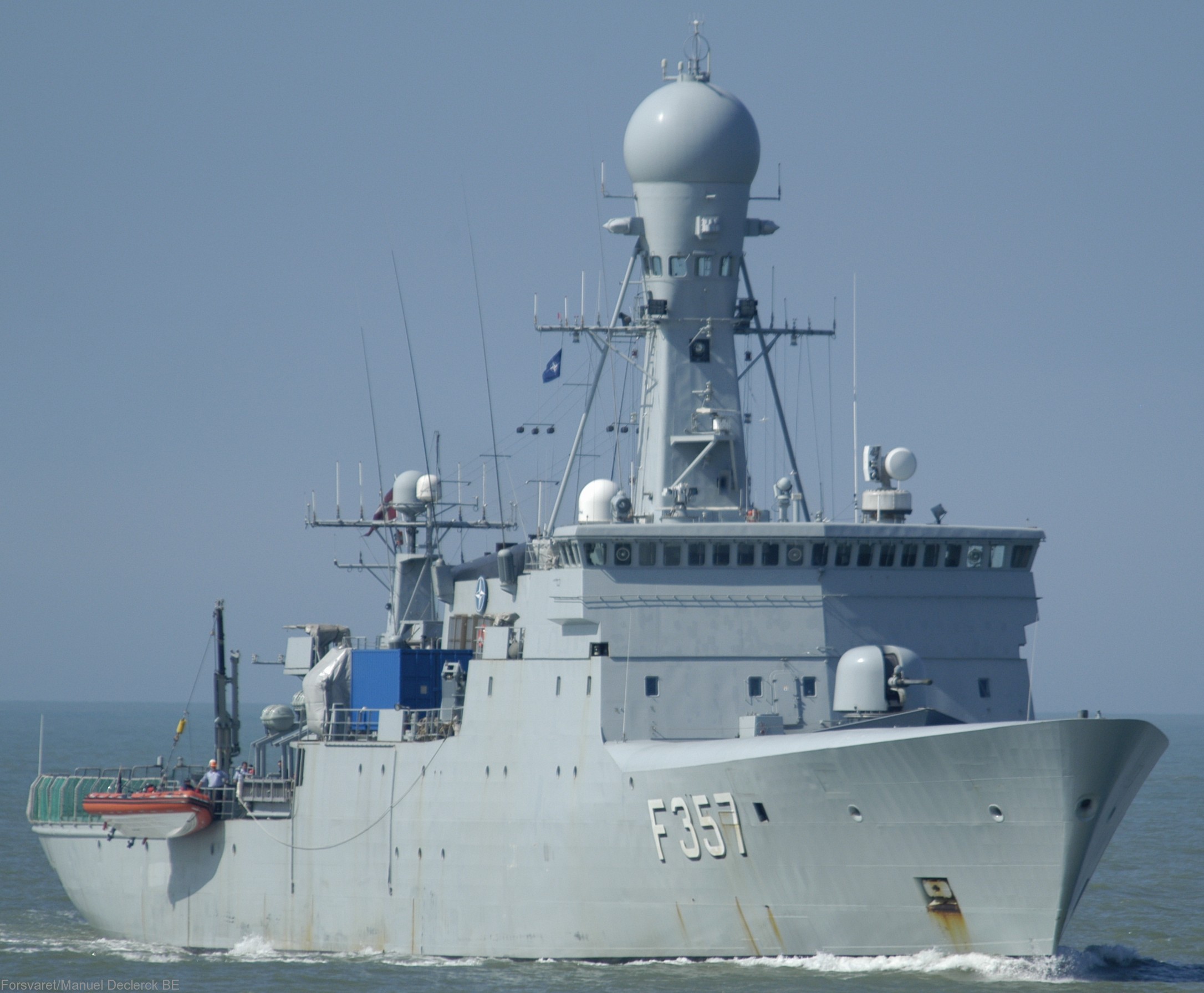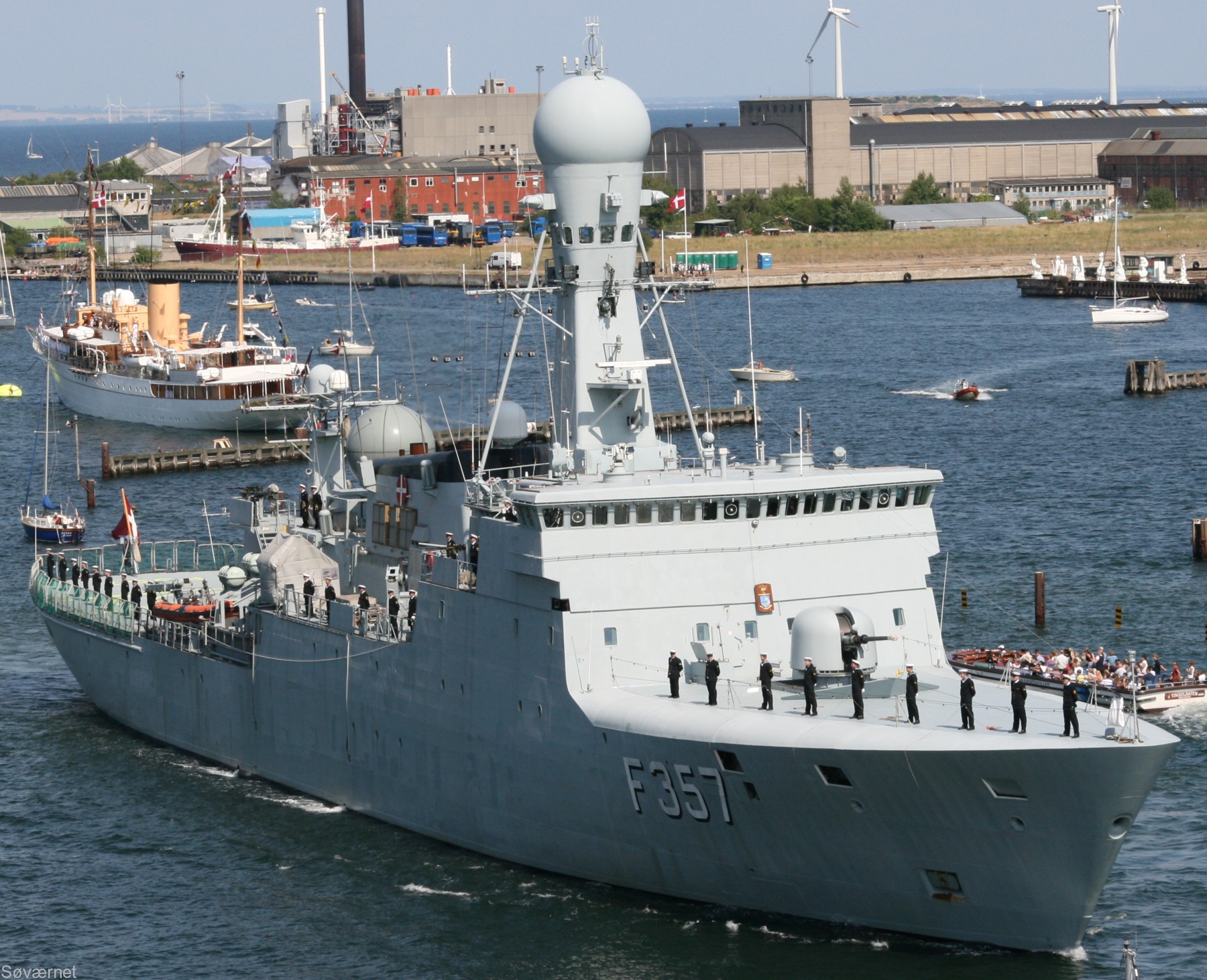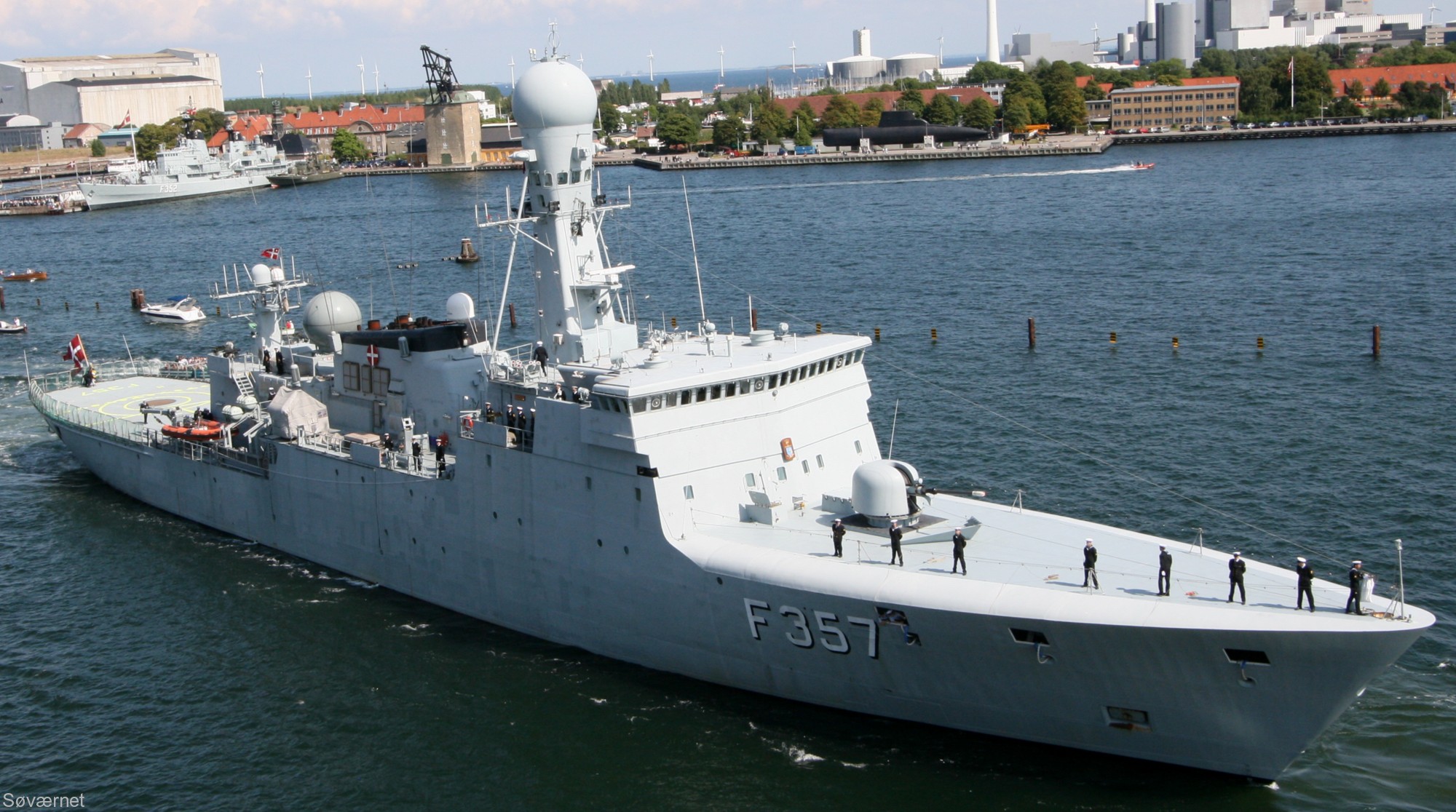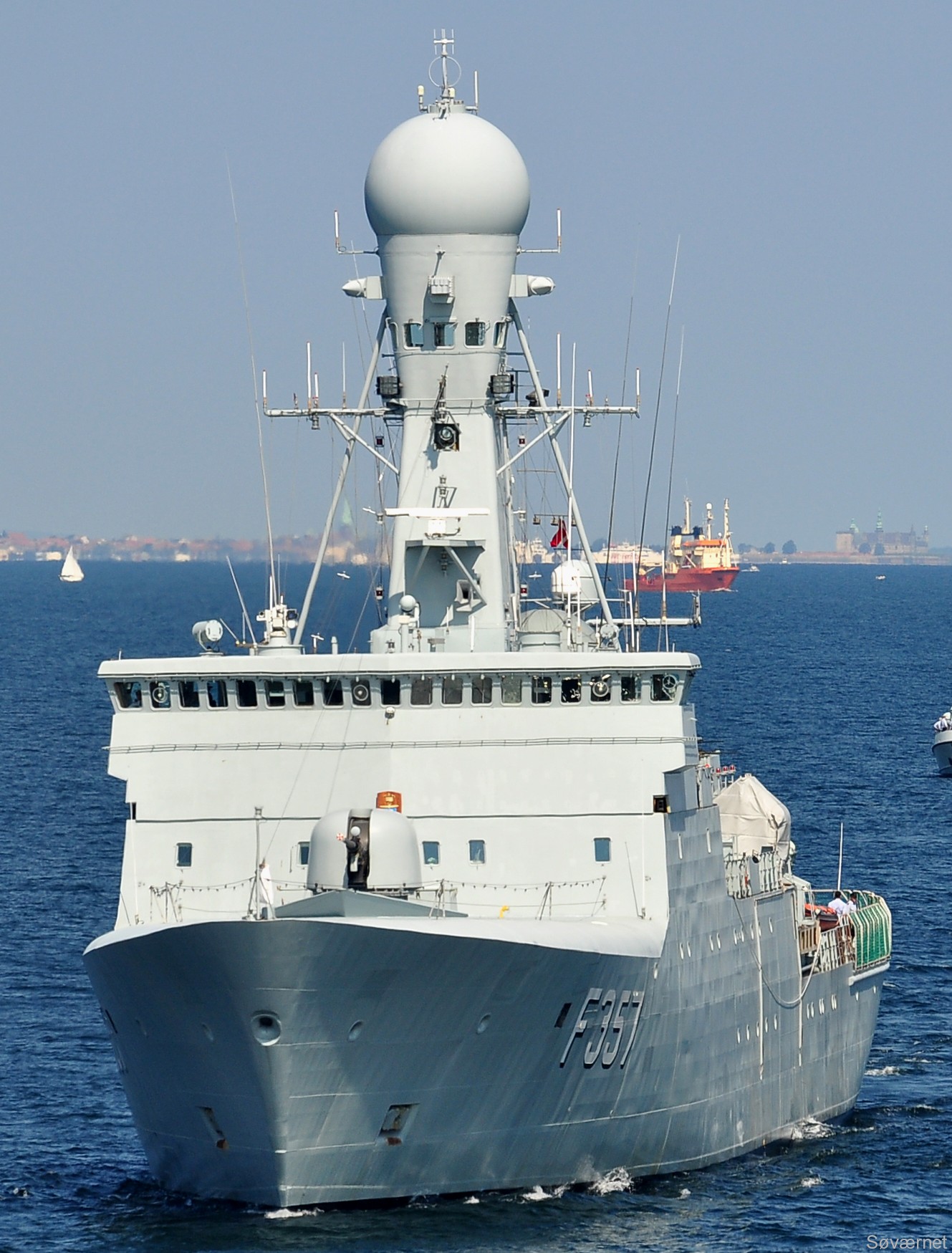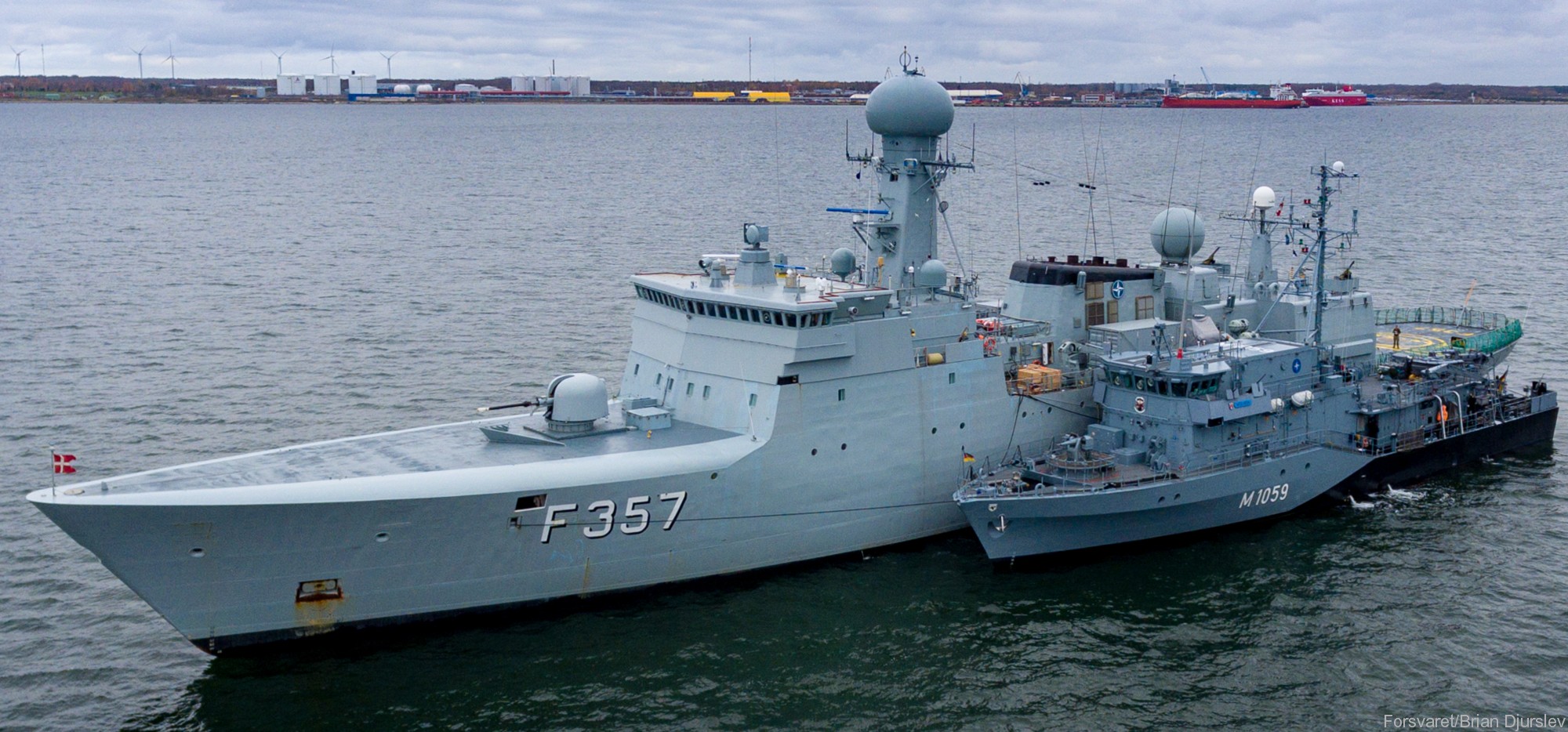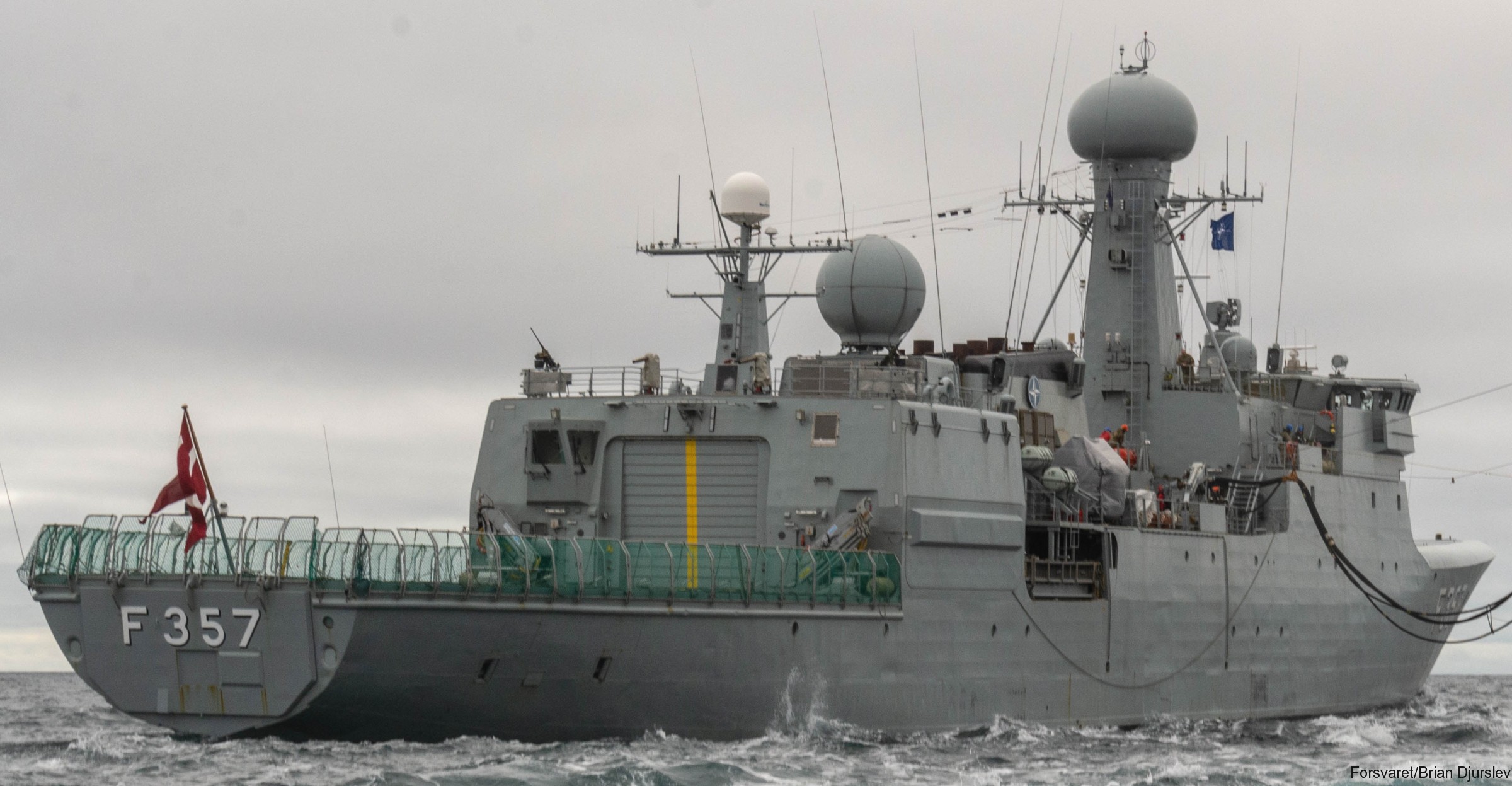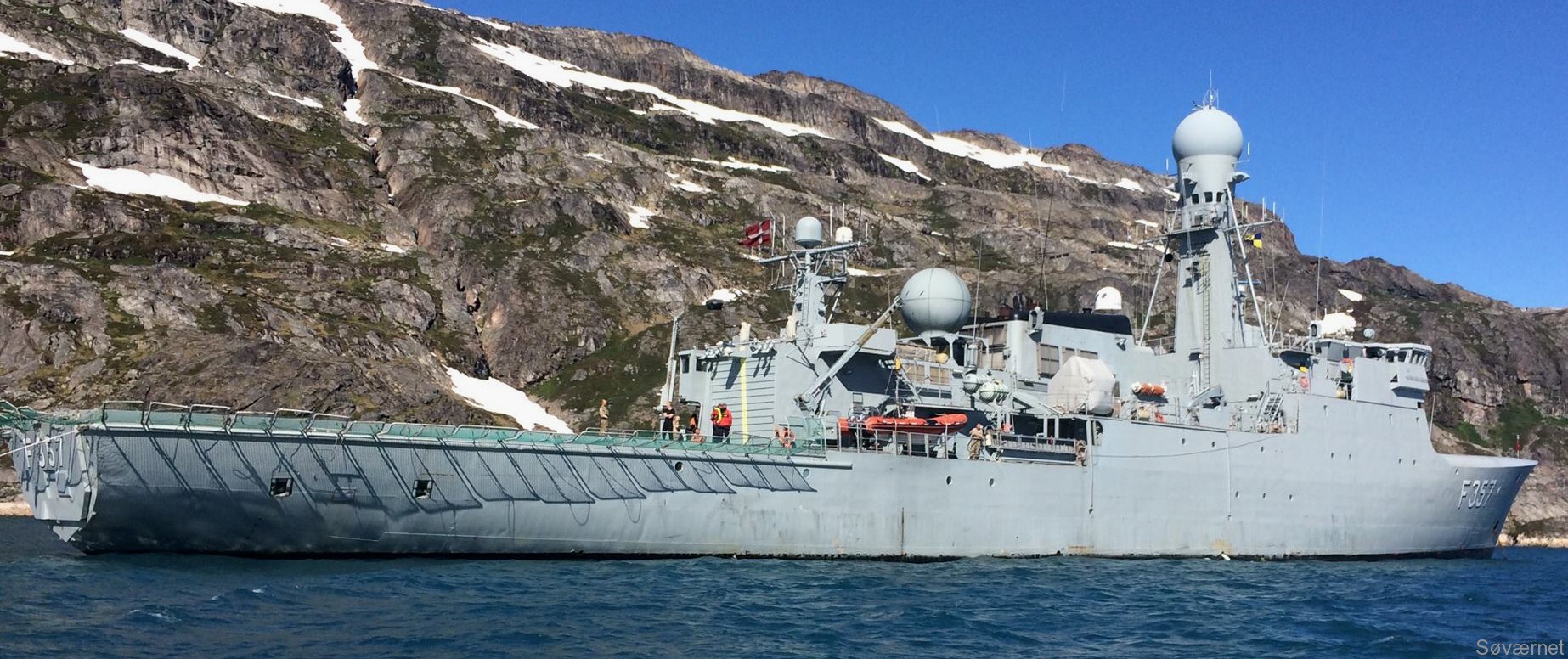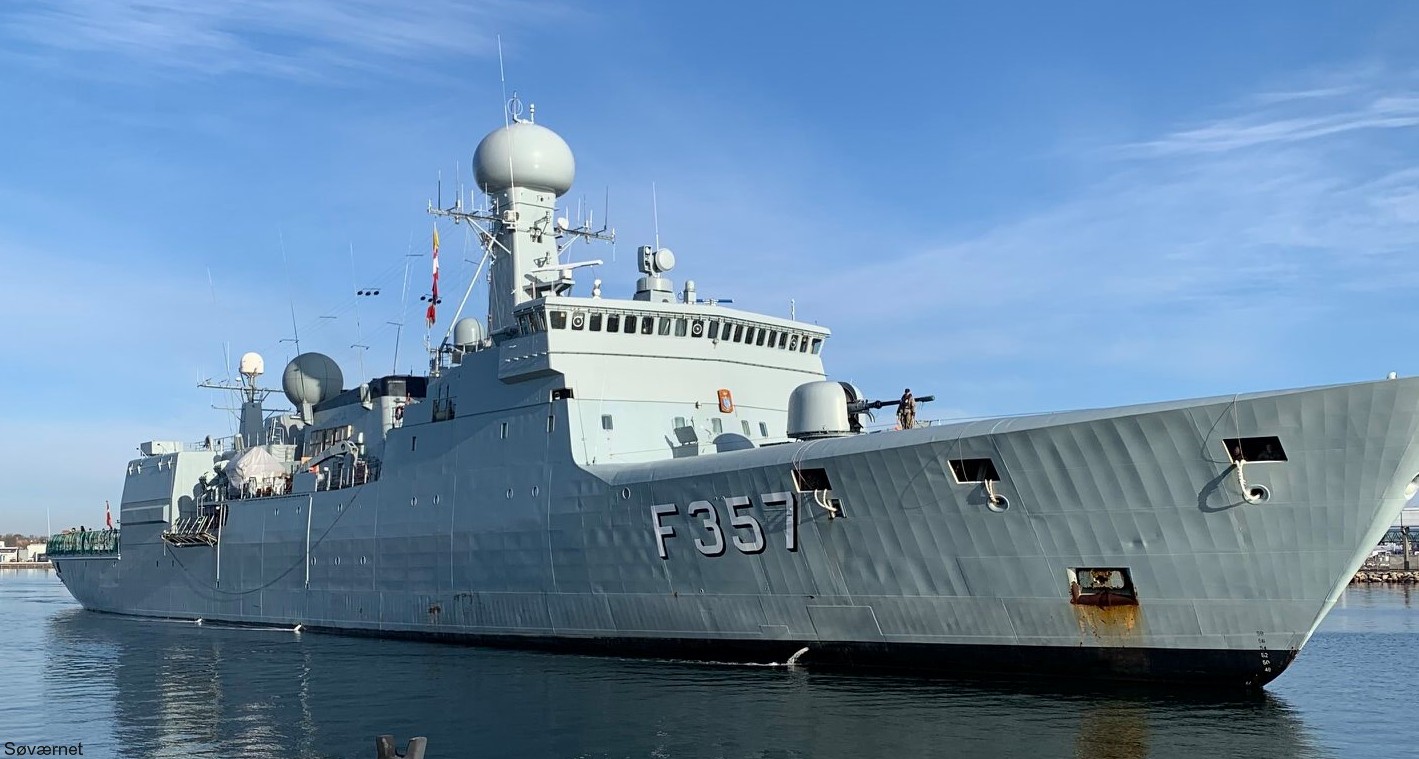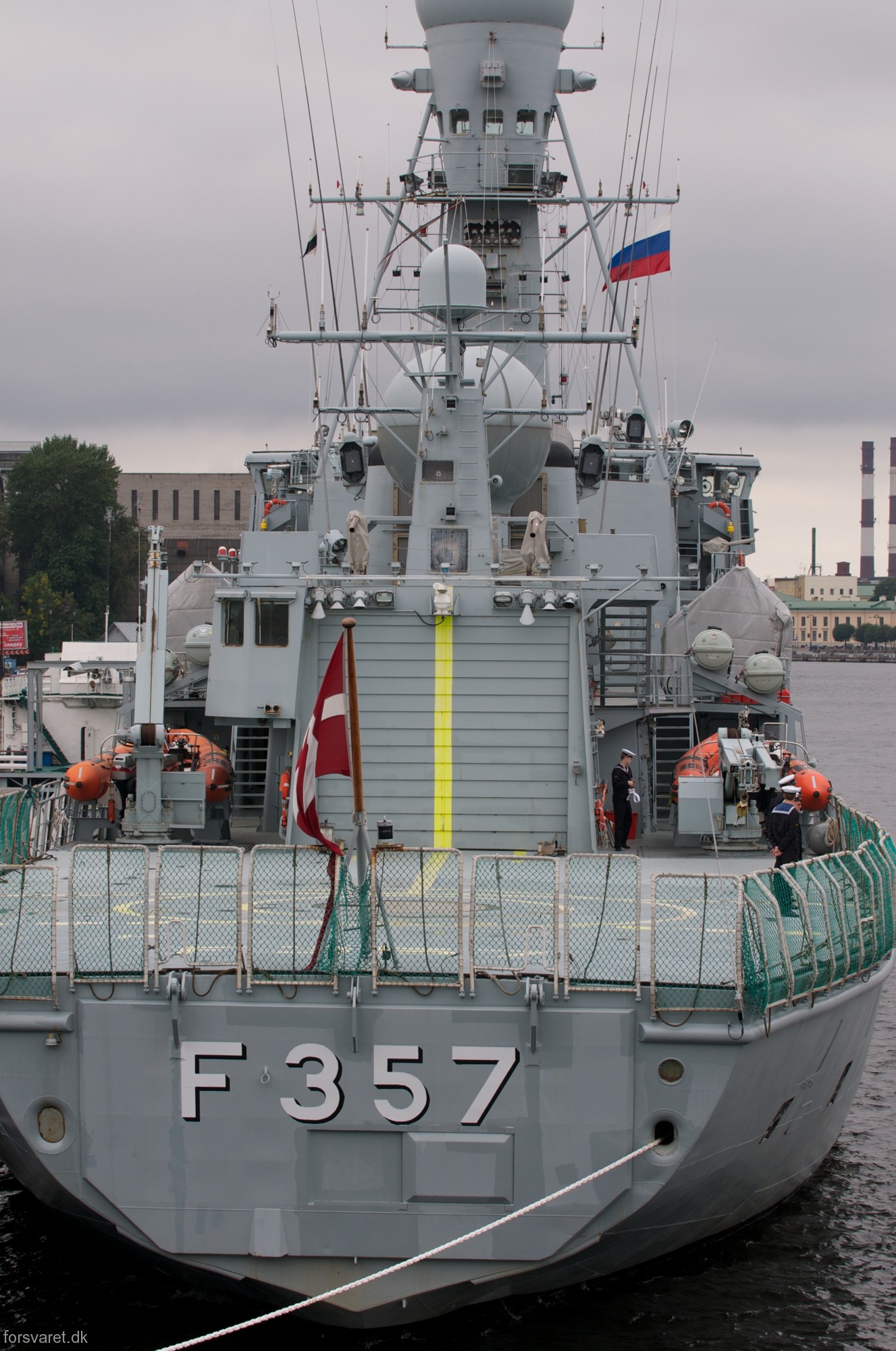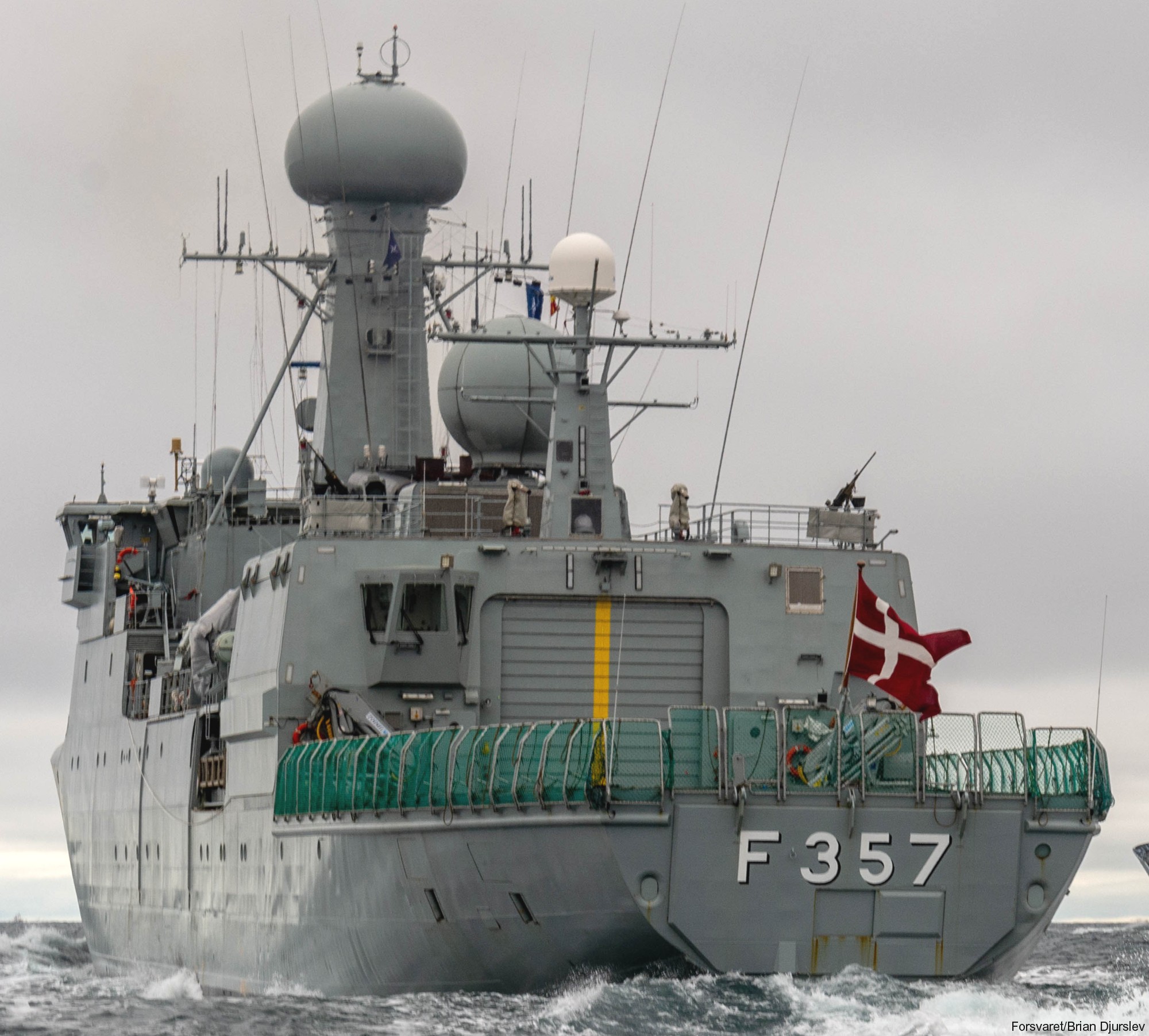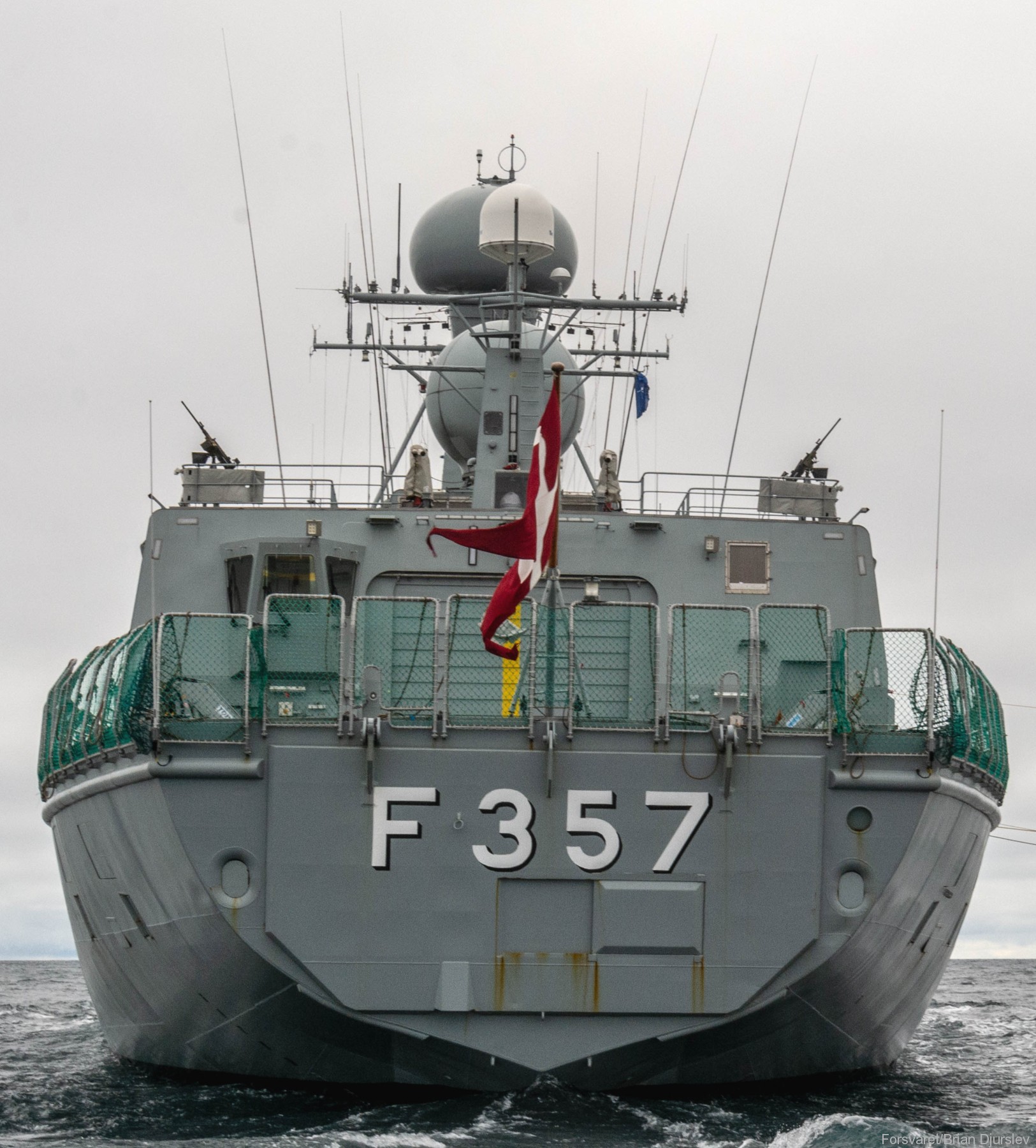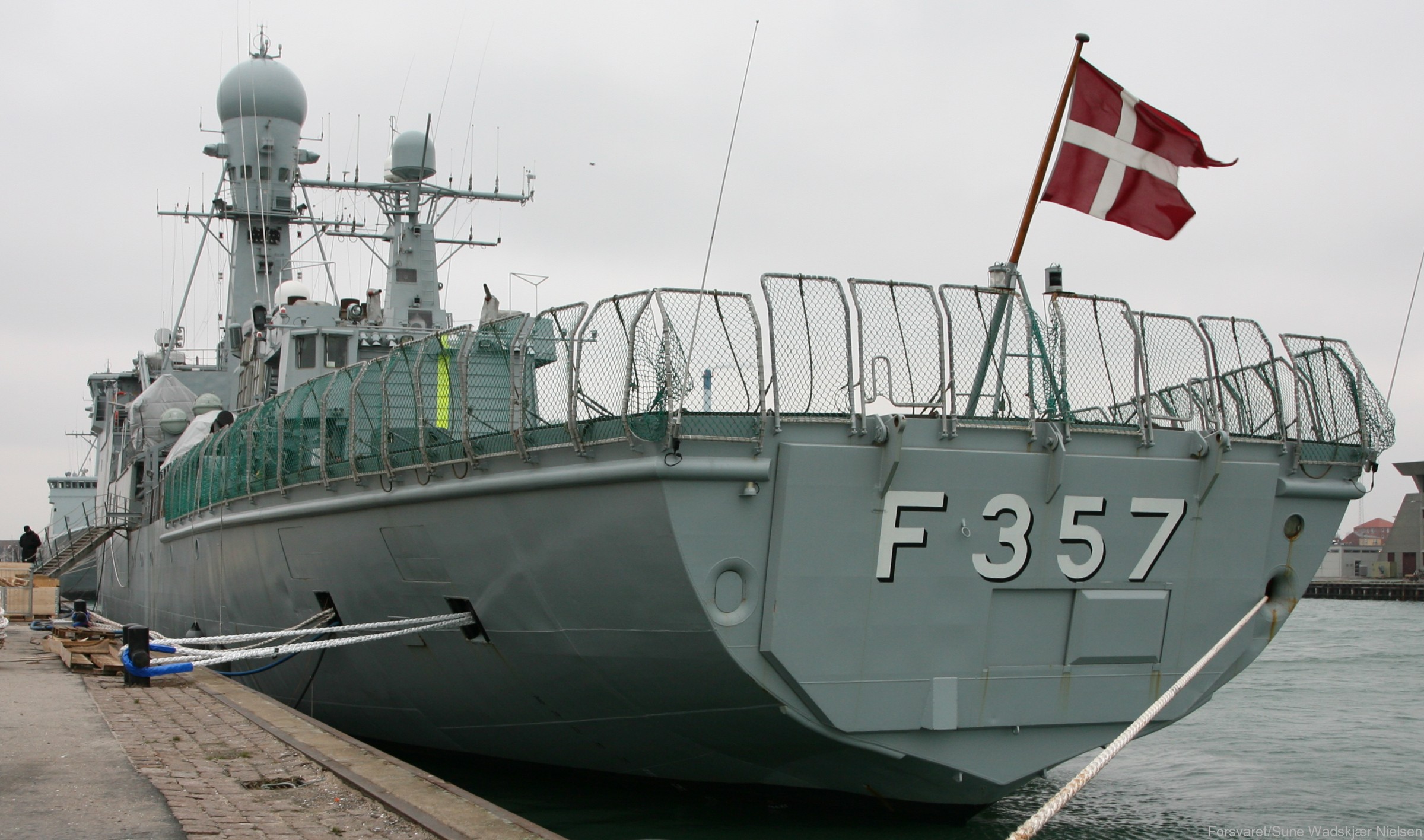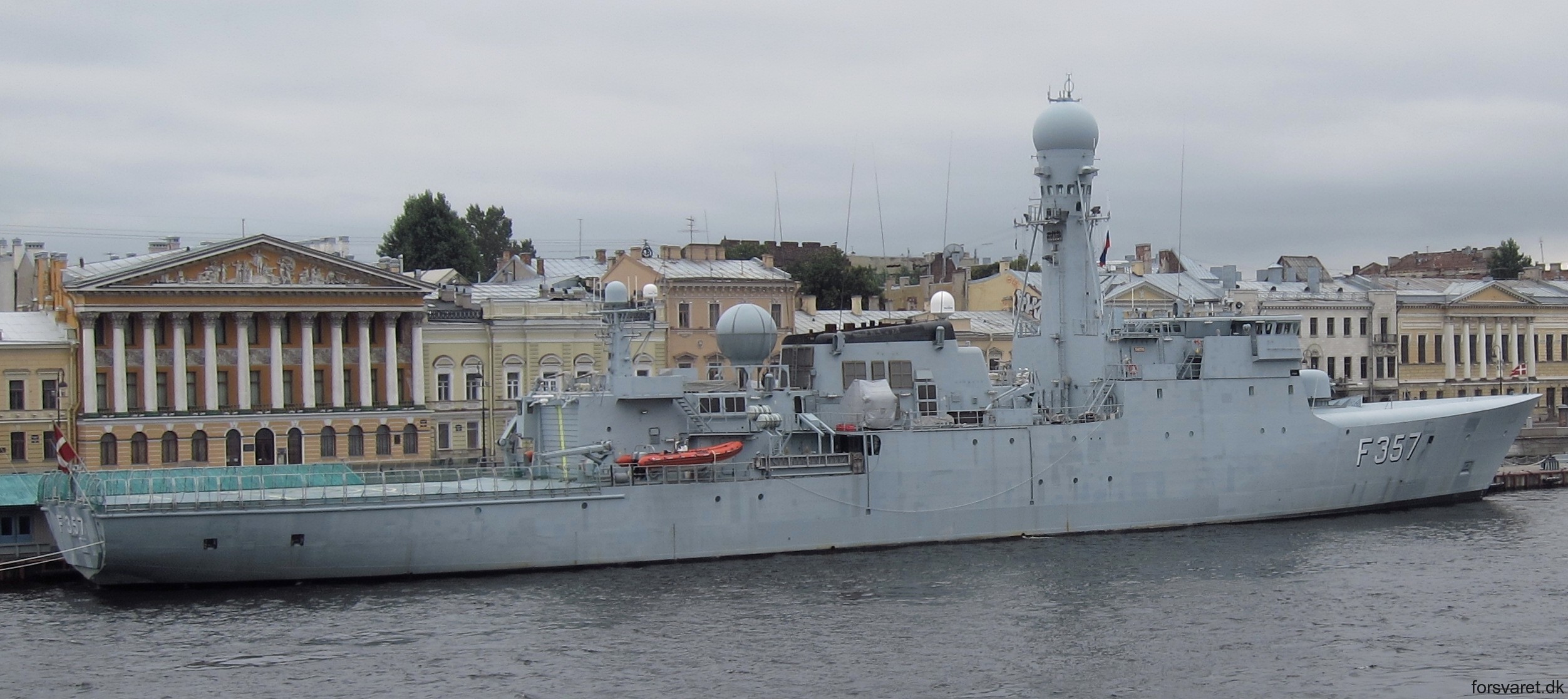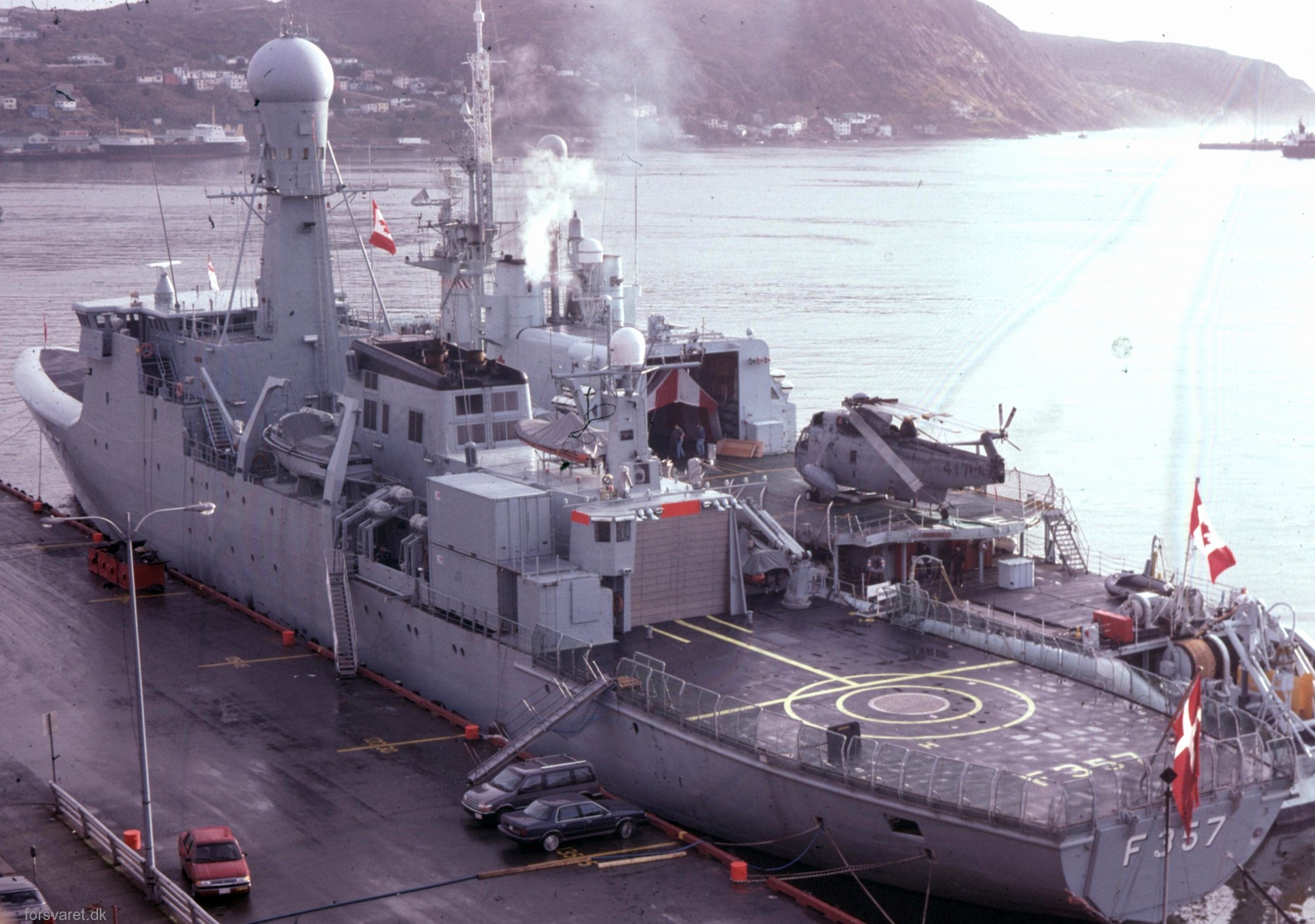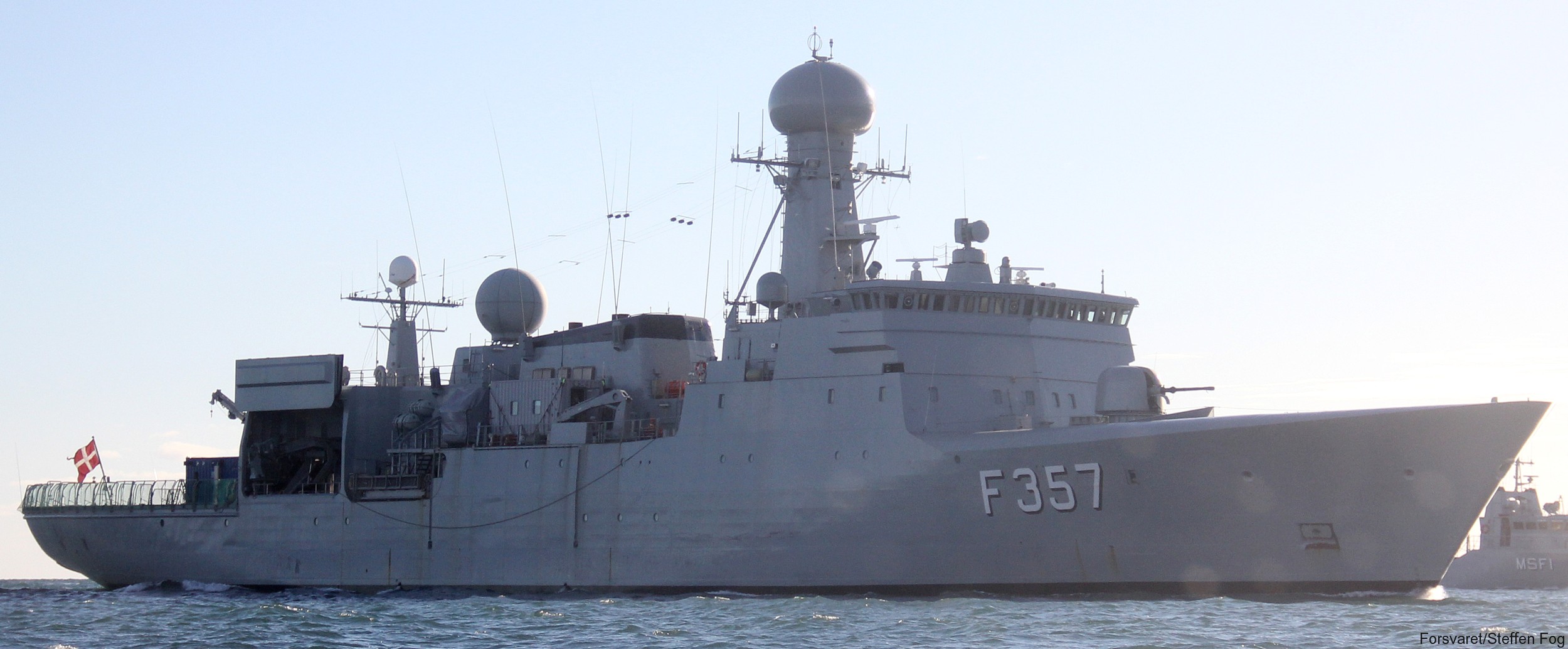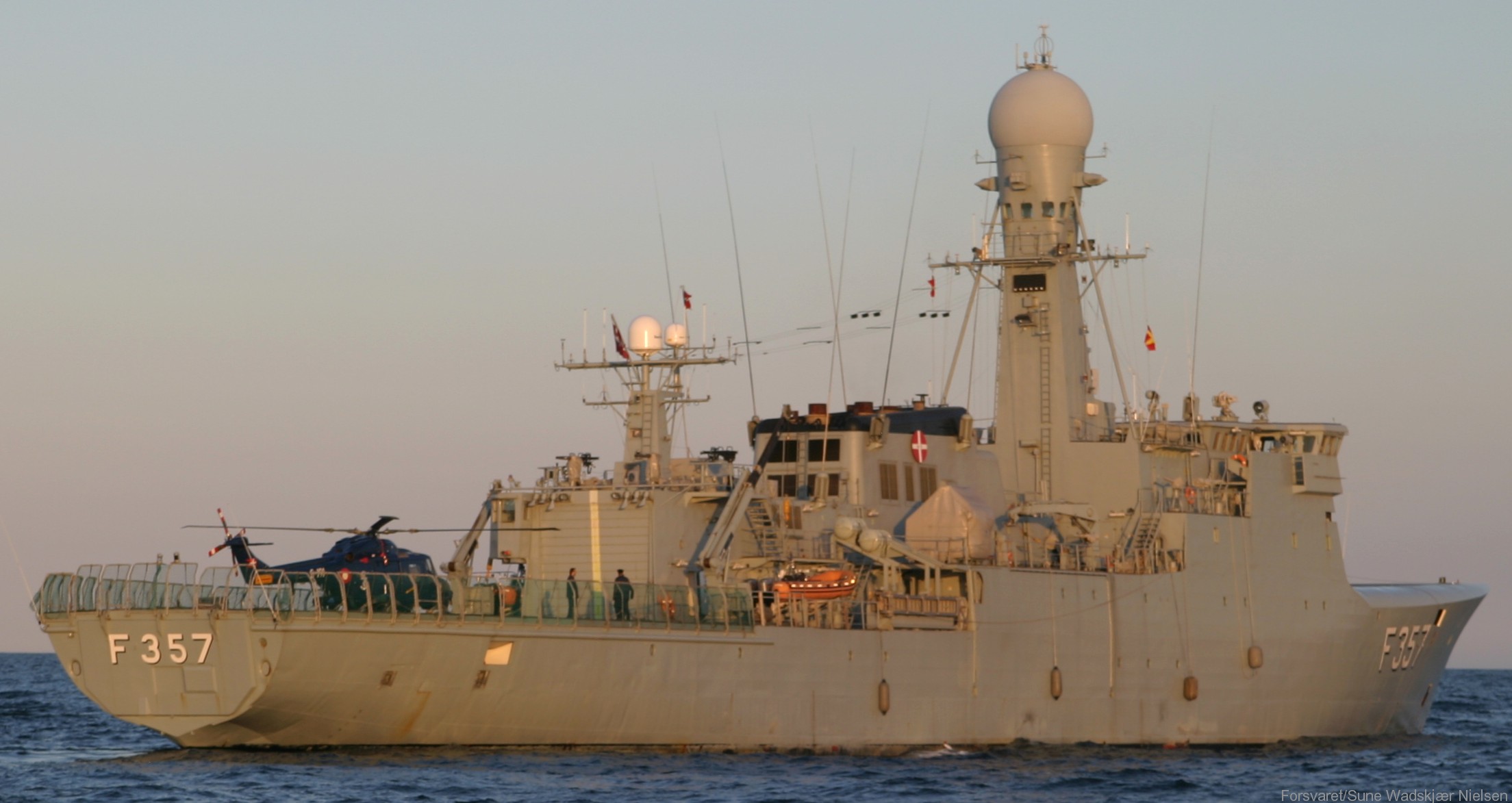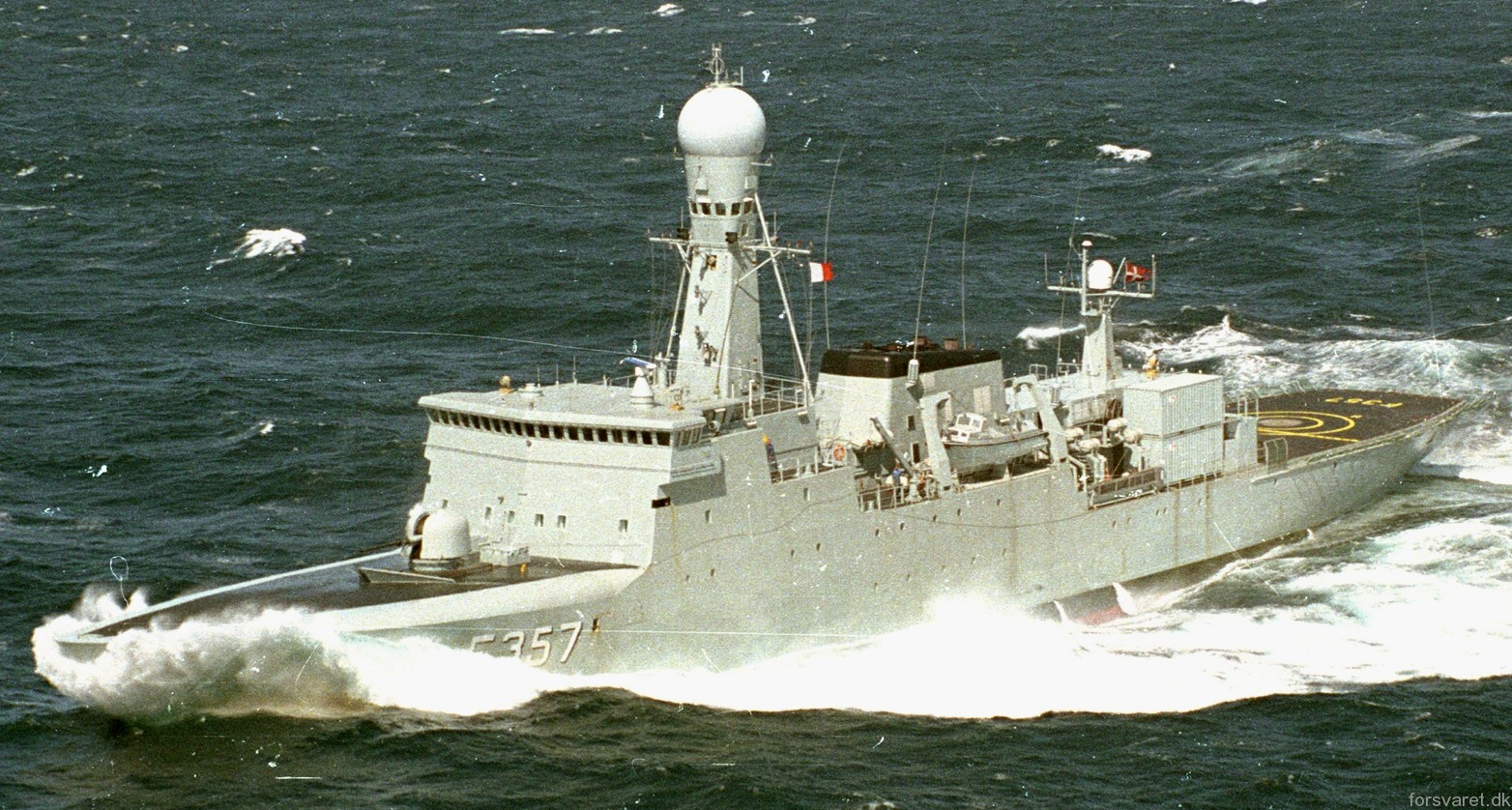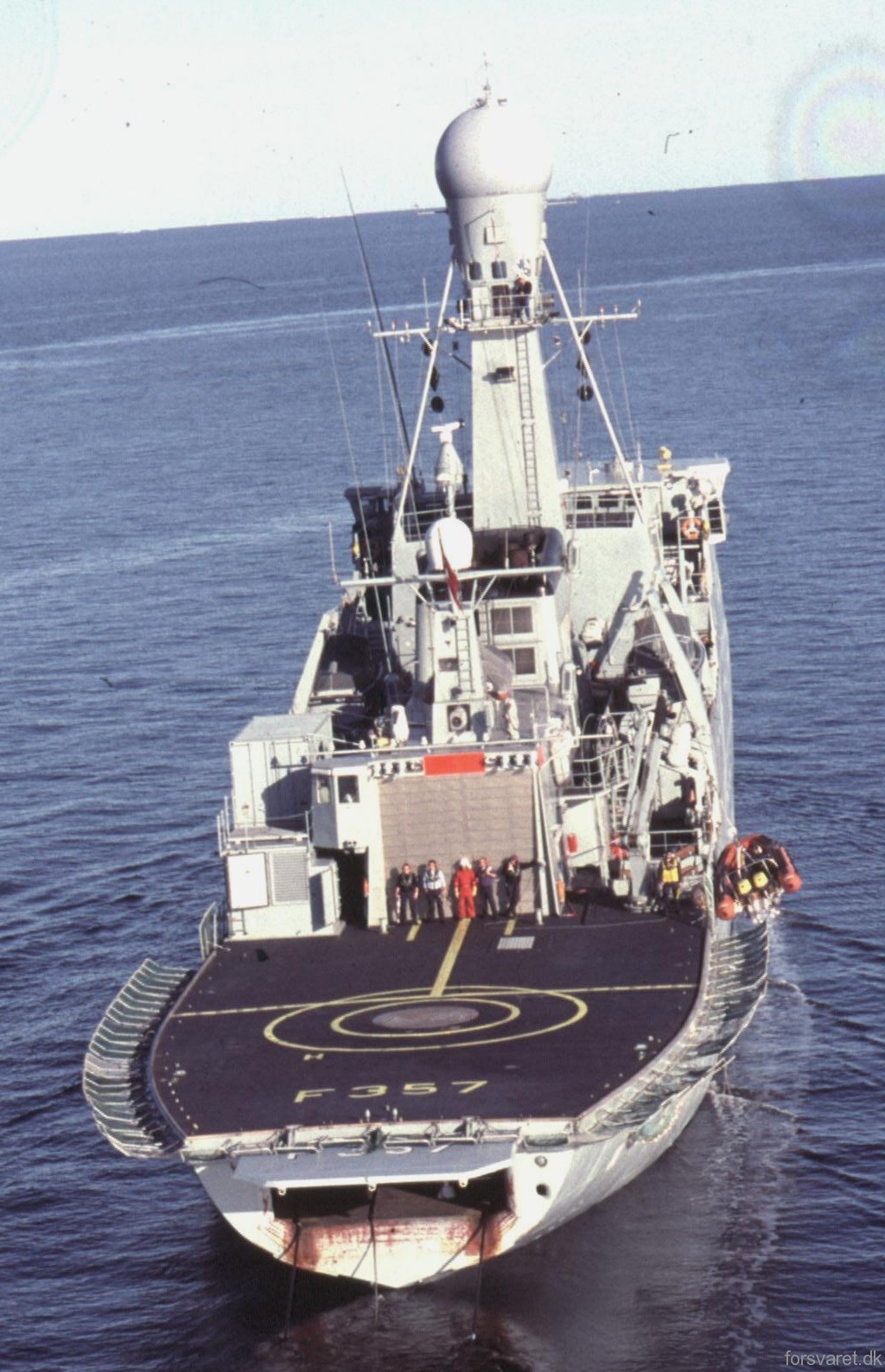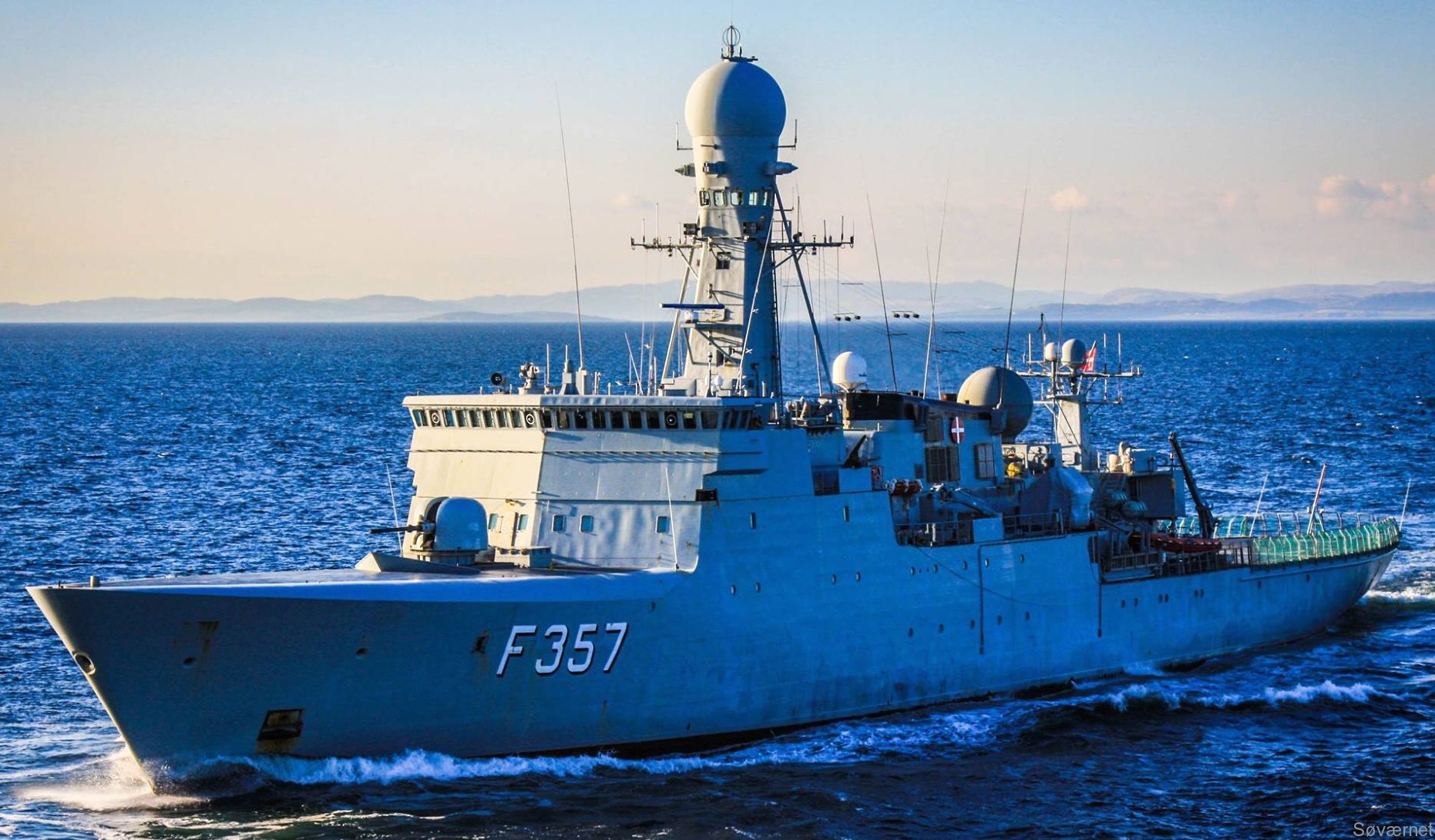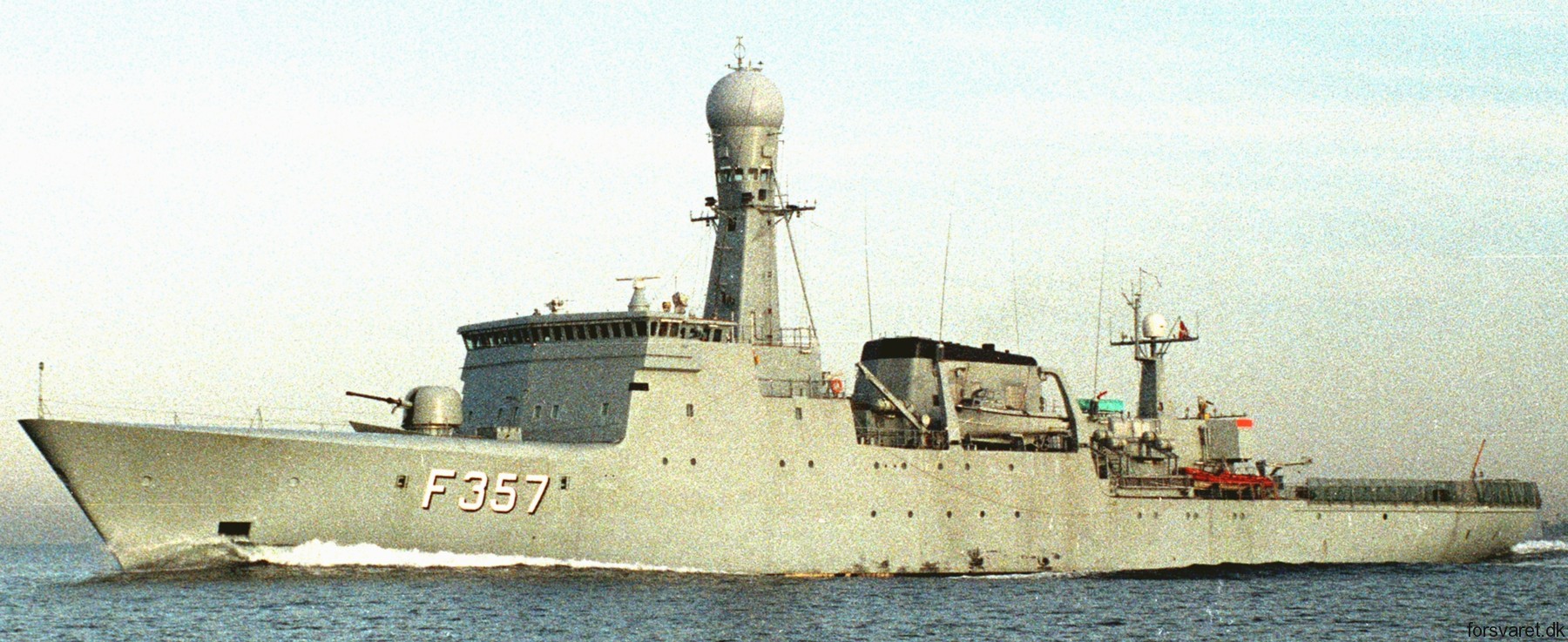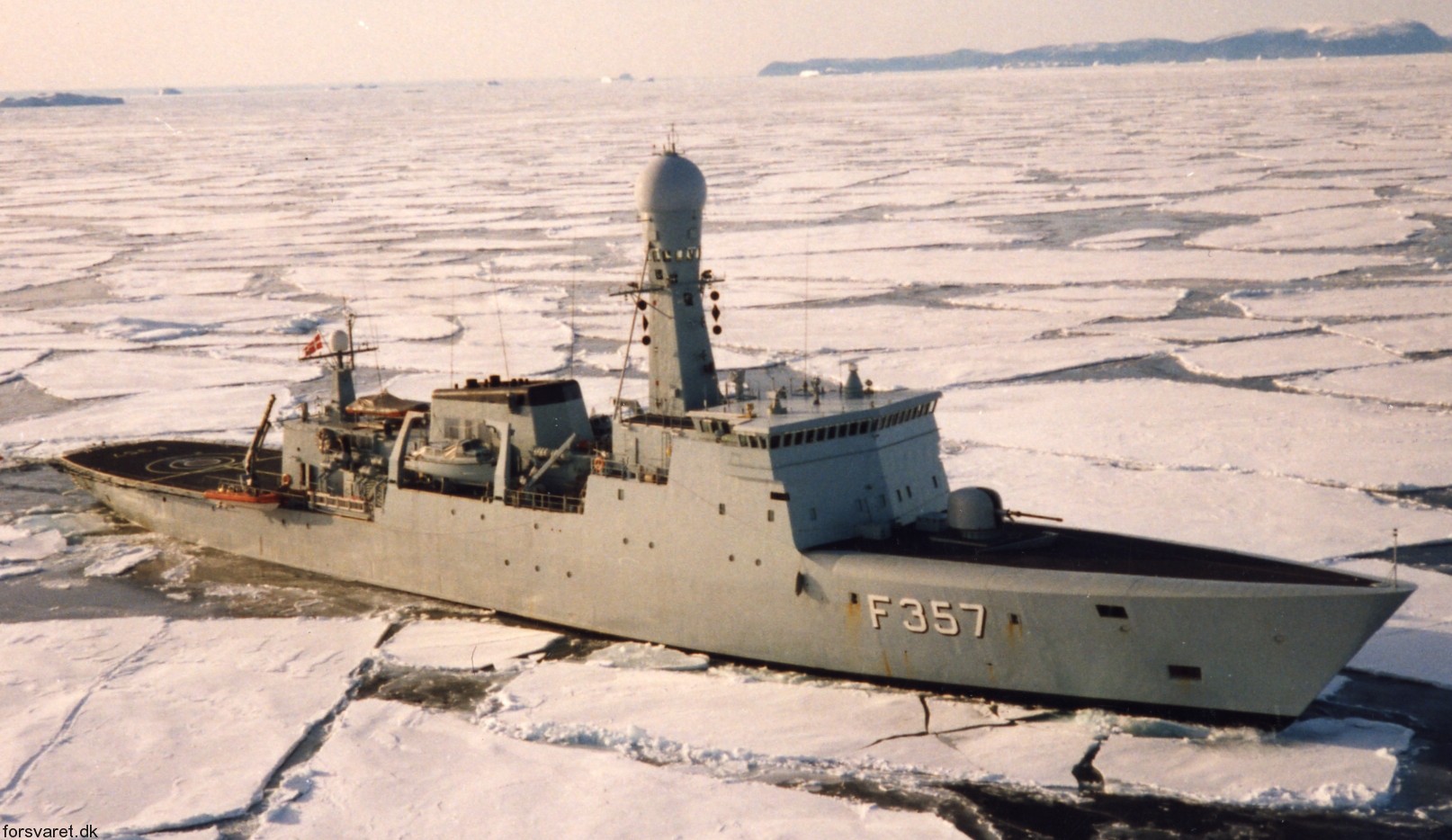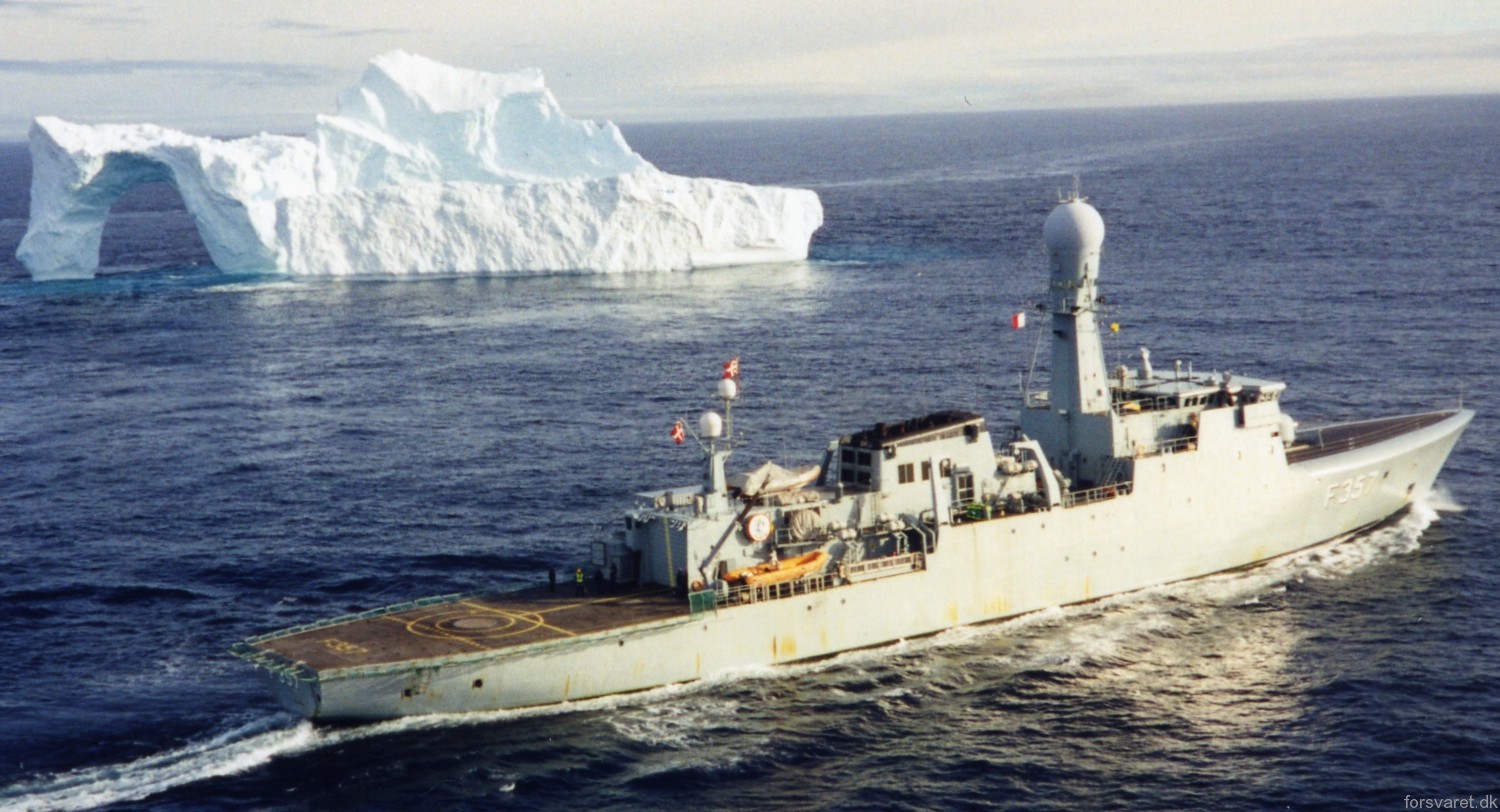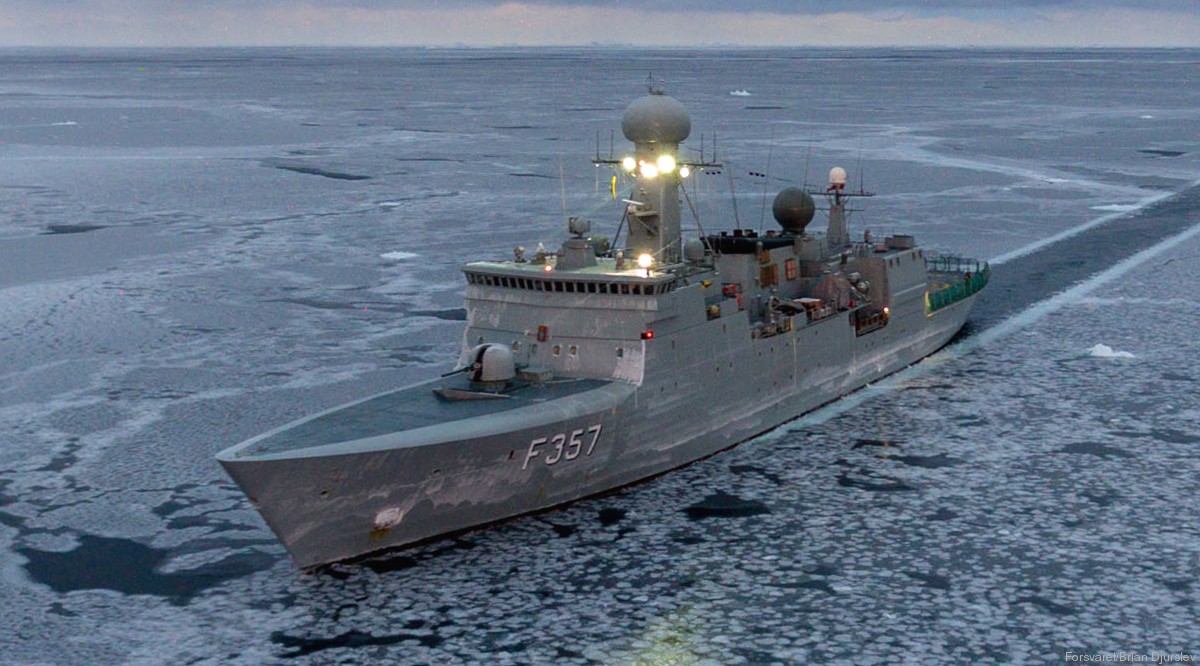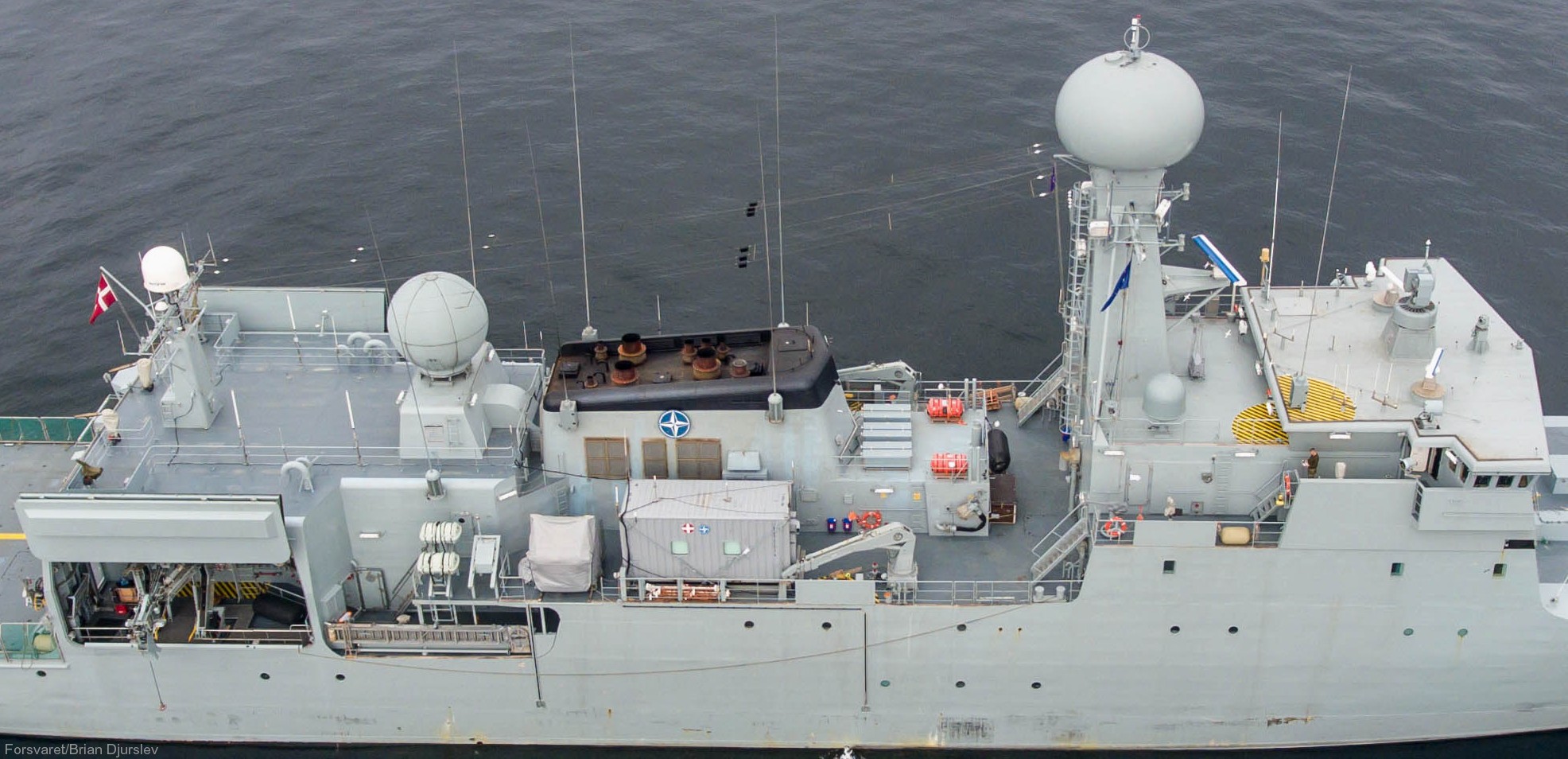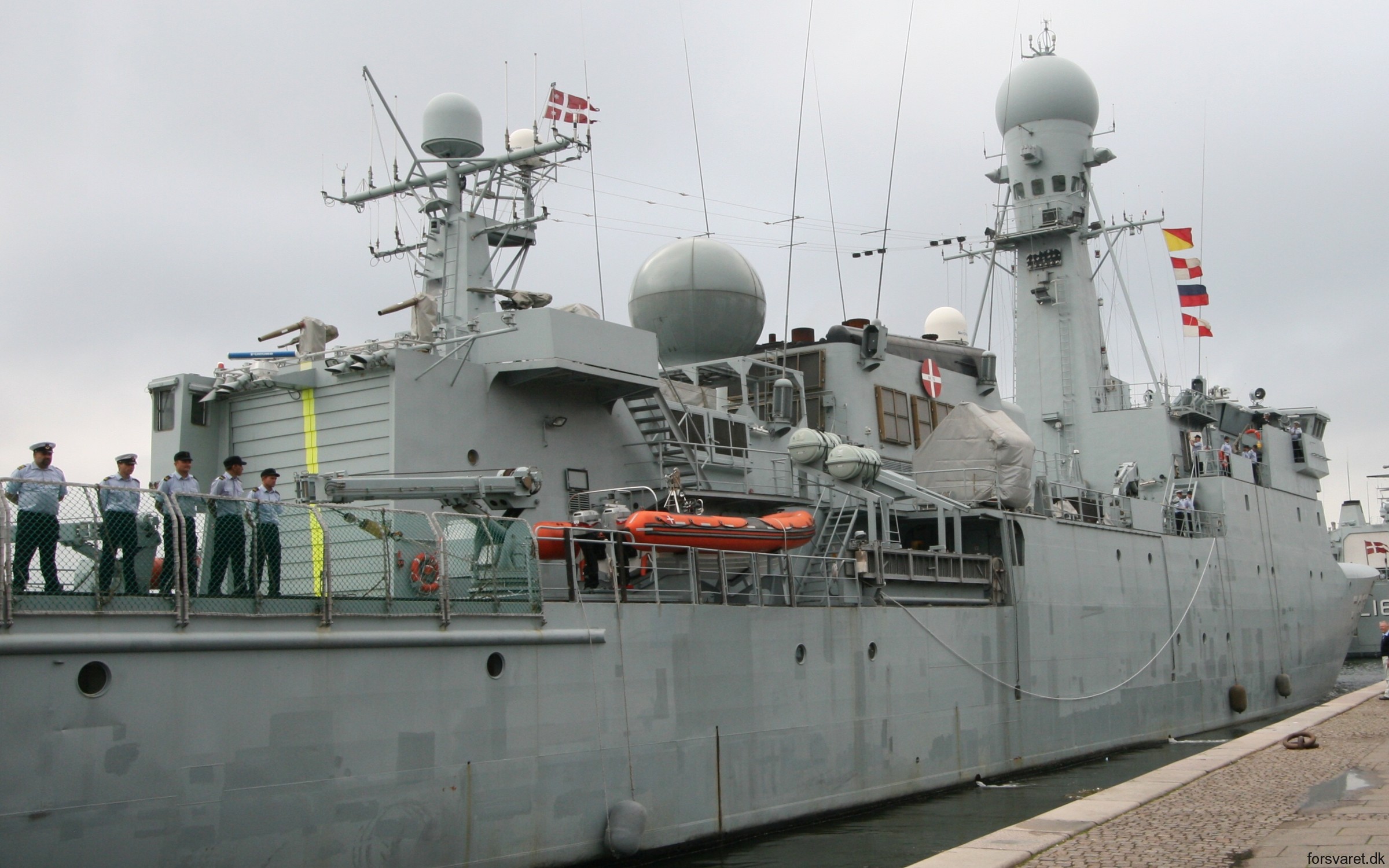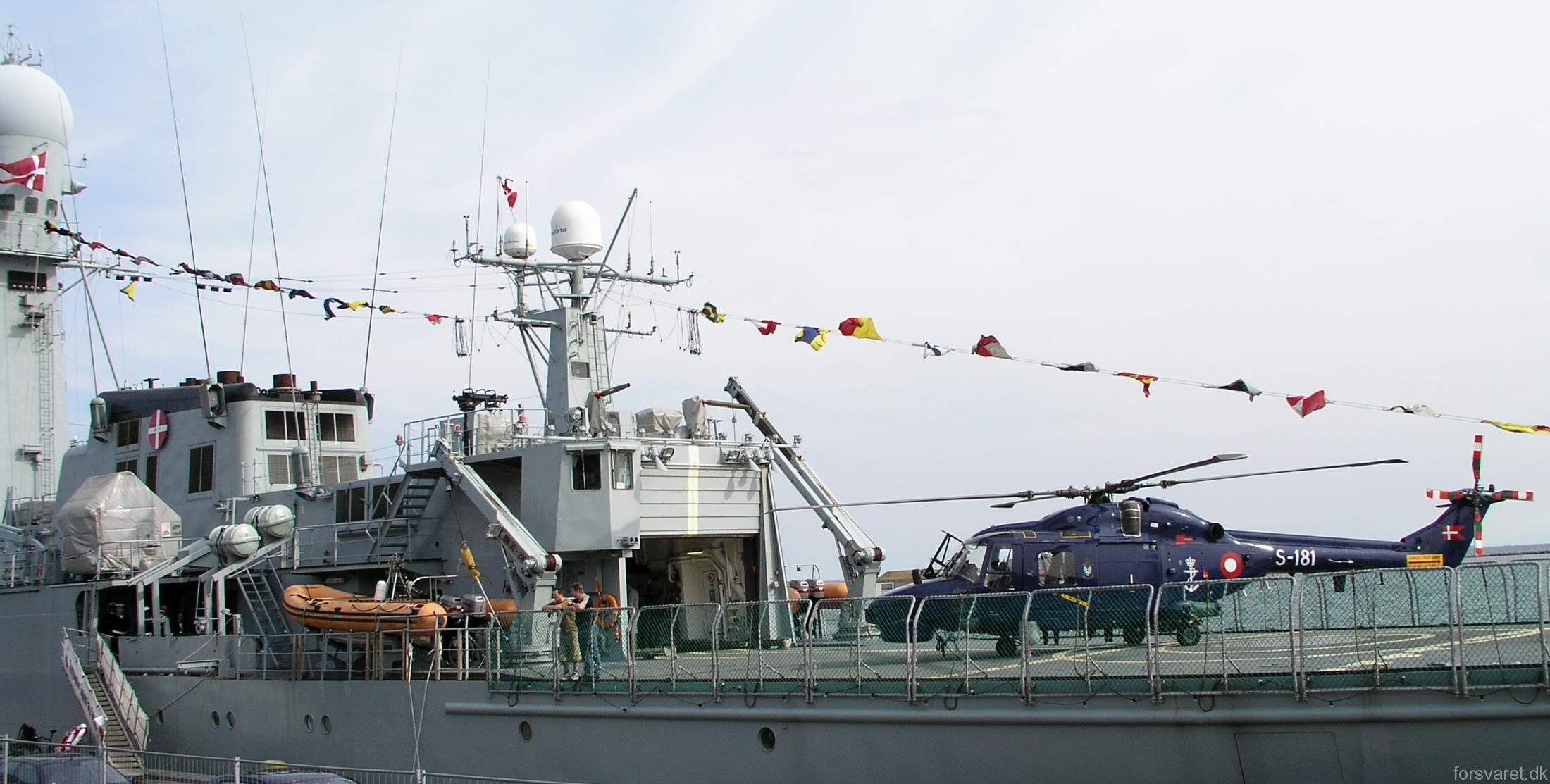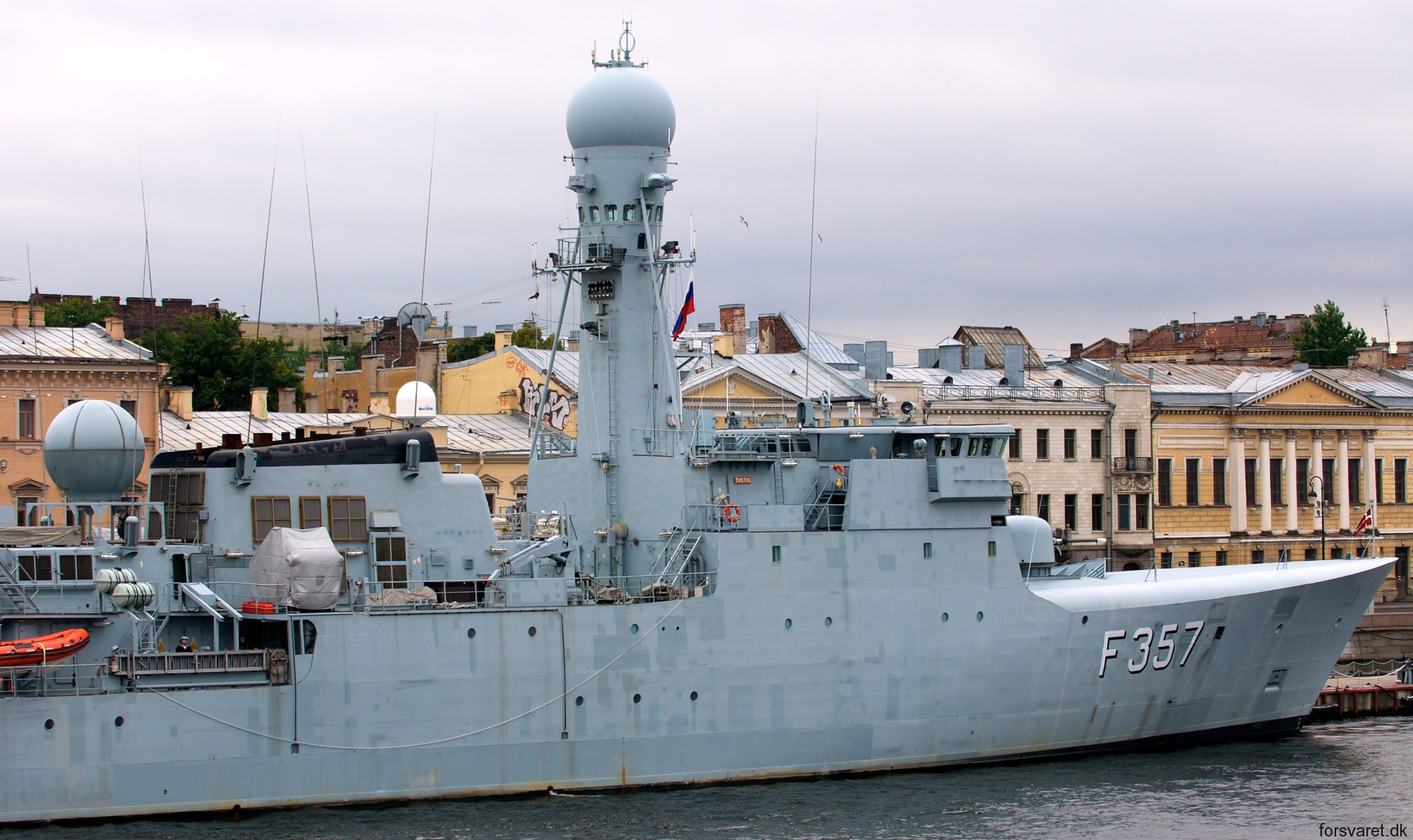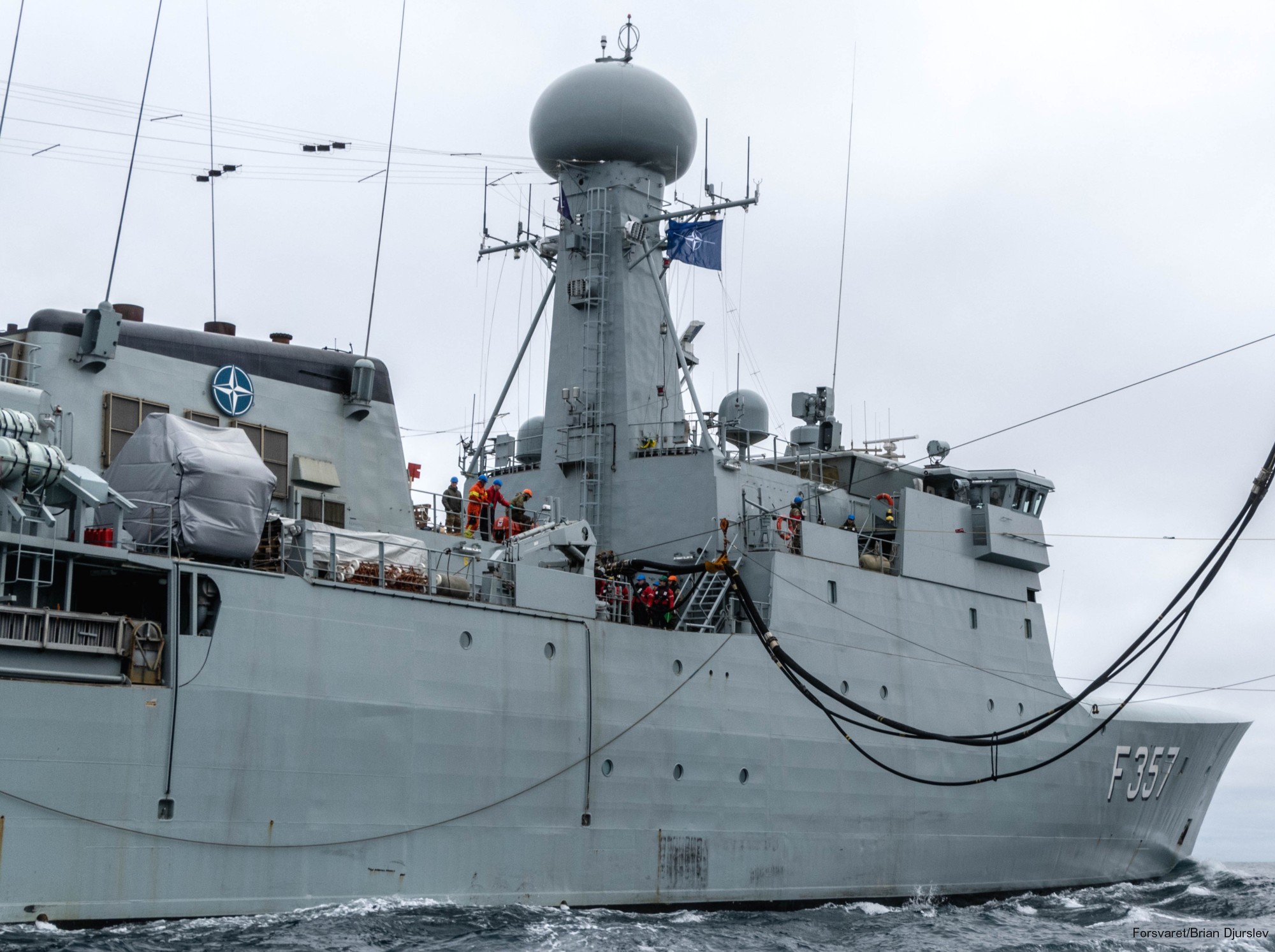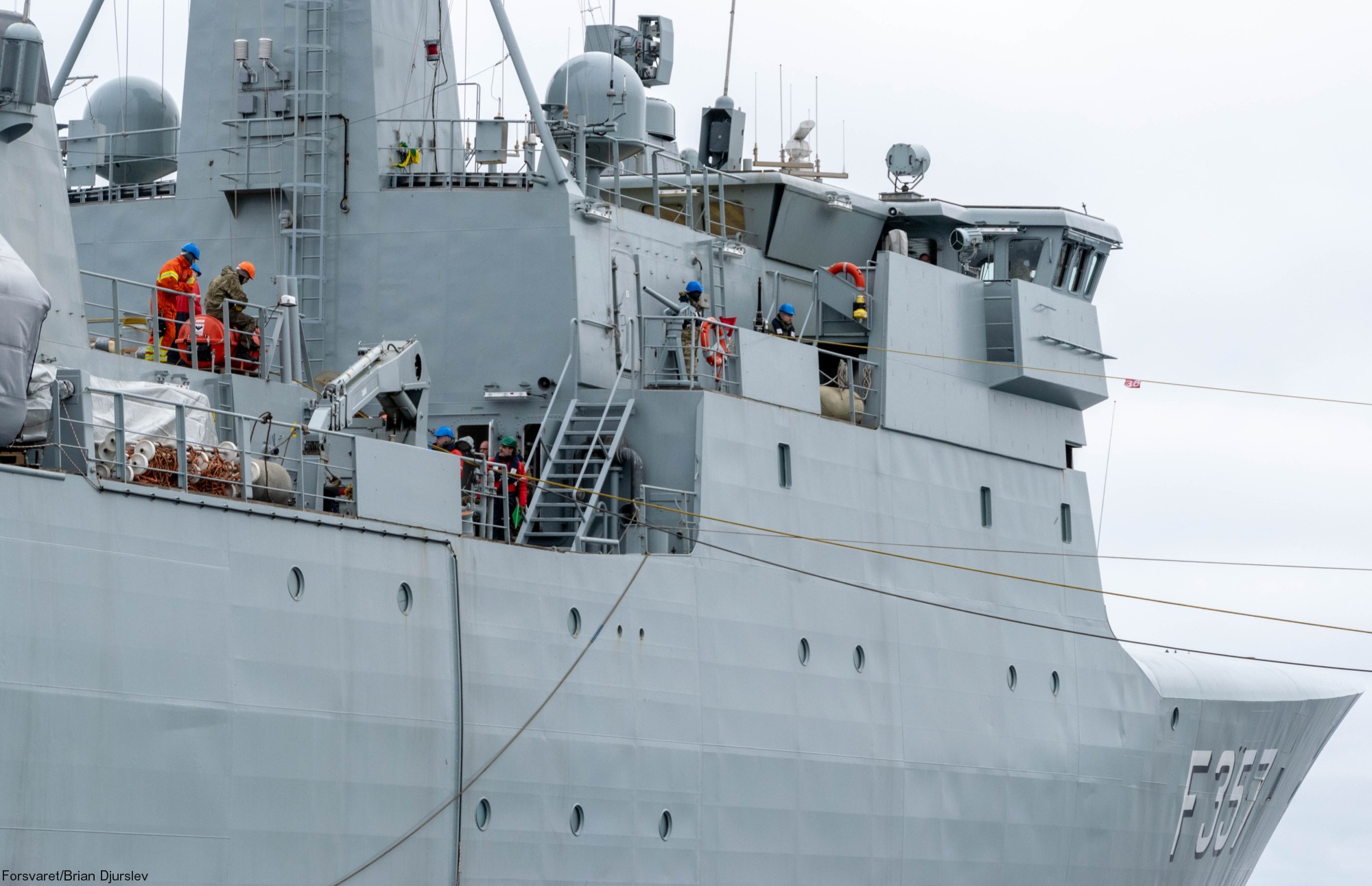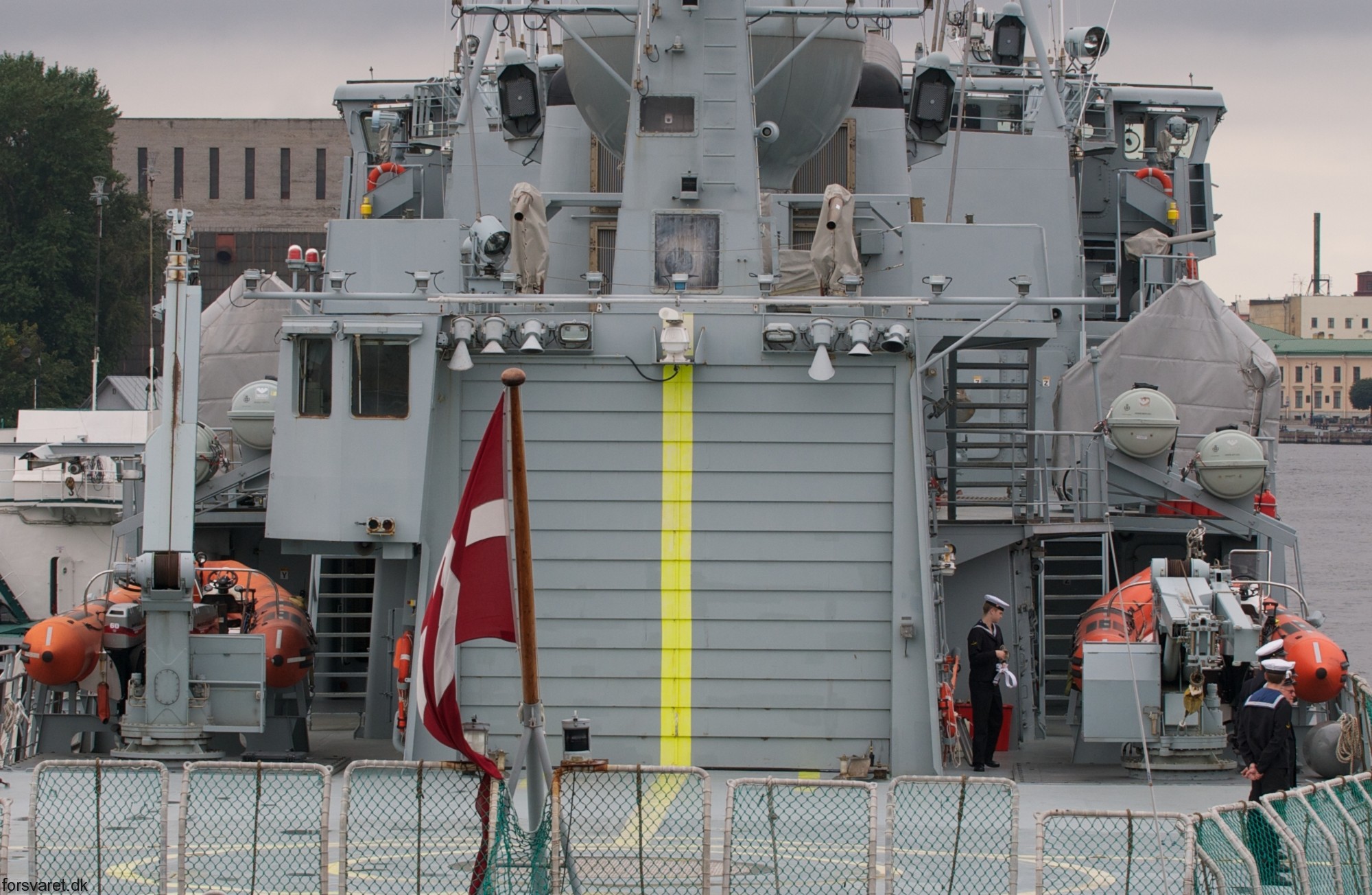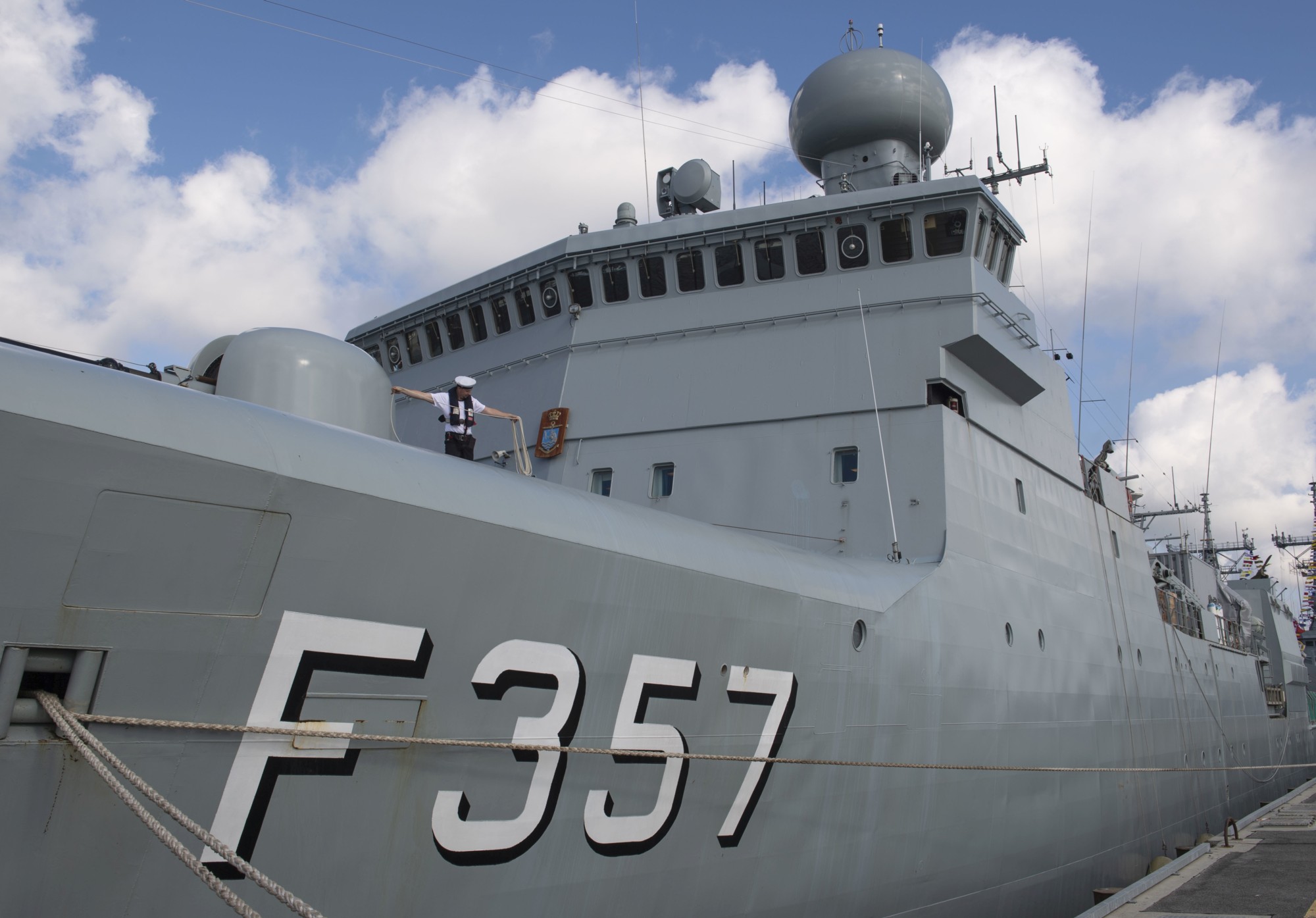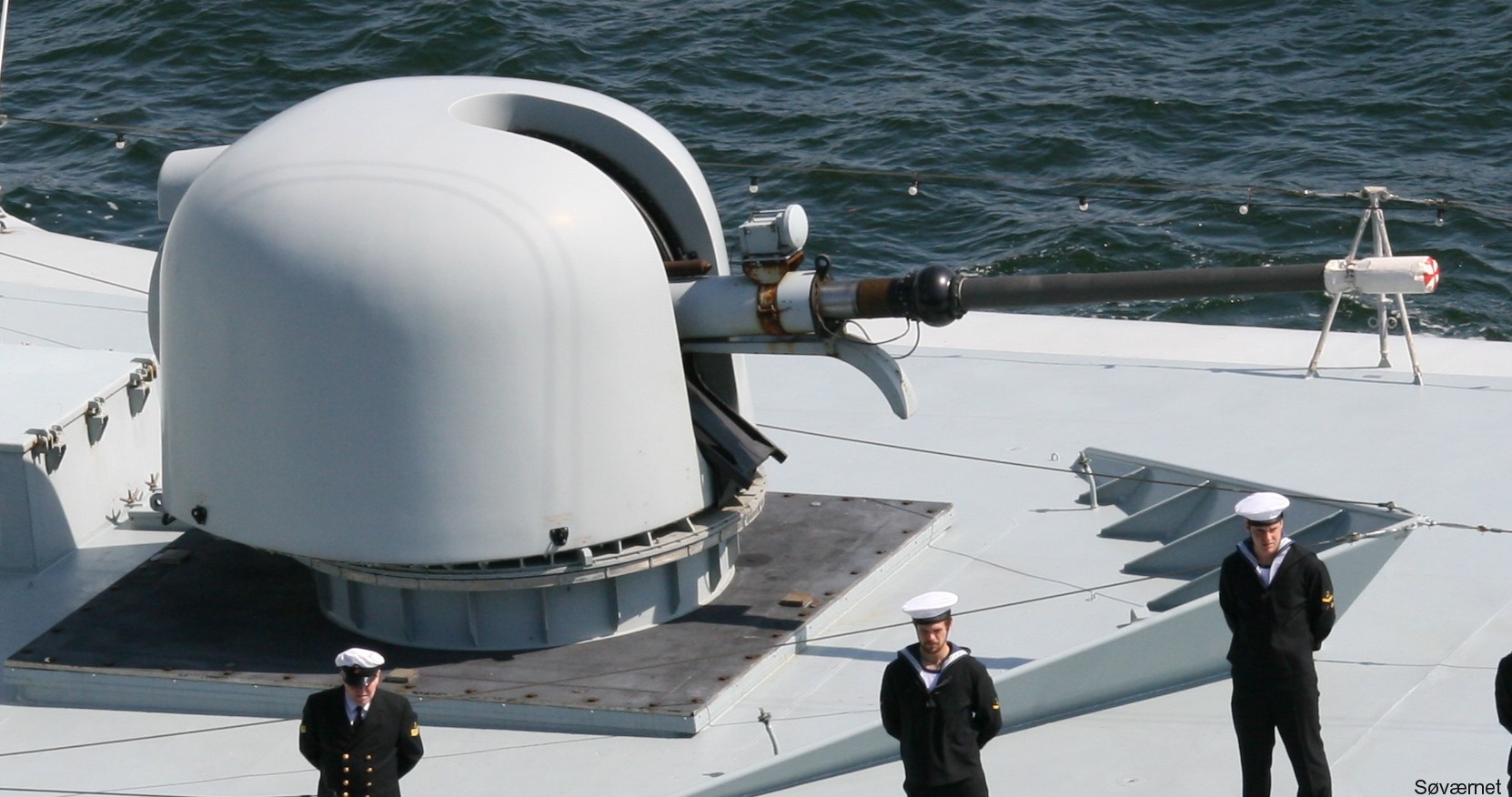 Oto Melara 76/62 gun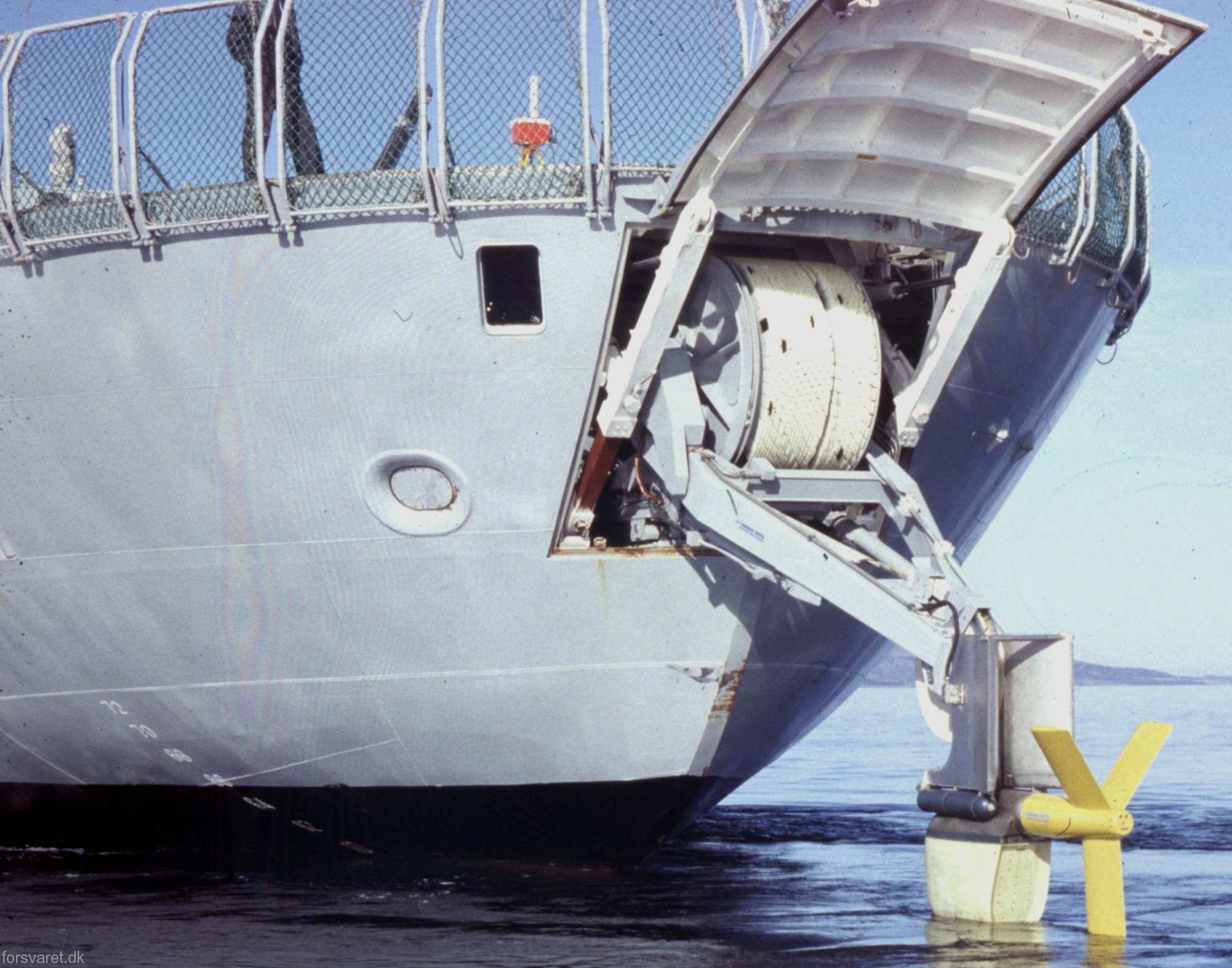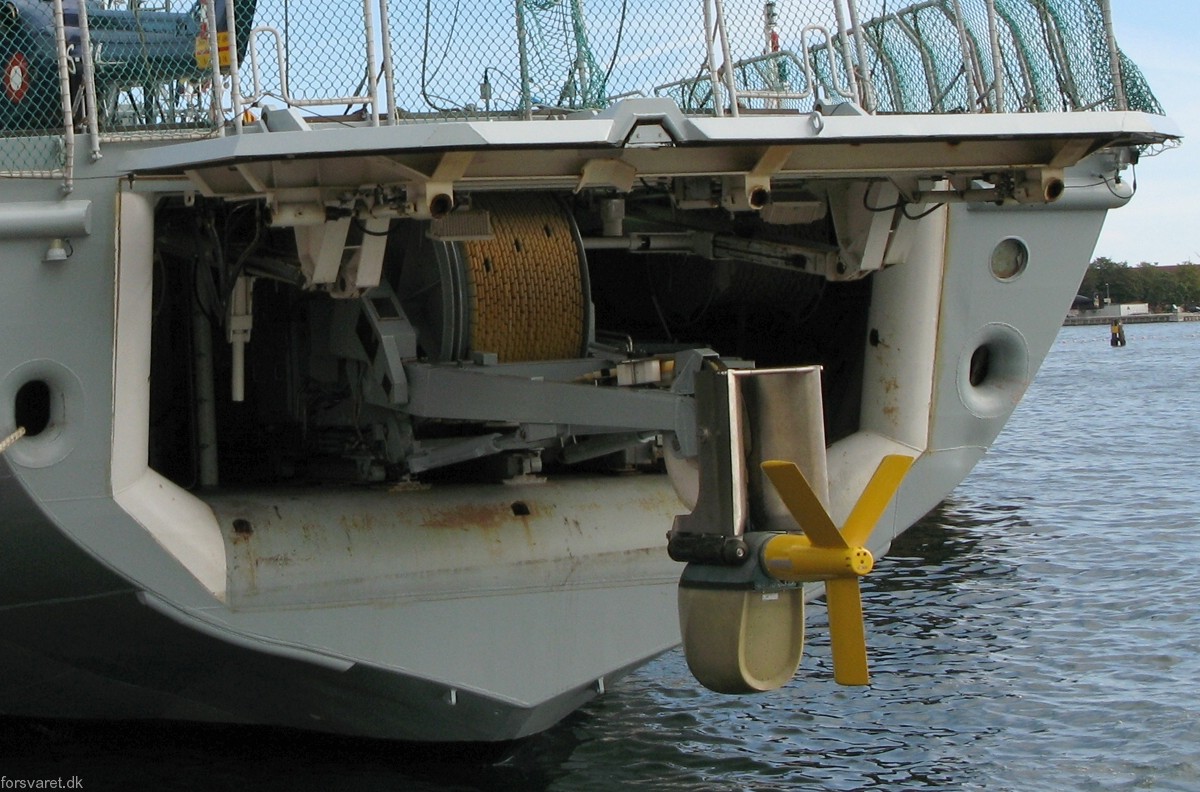 Thomson Sintra TSM 2640 Salmon variable depth sonar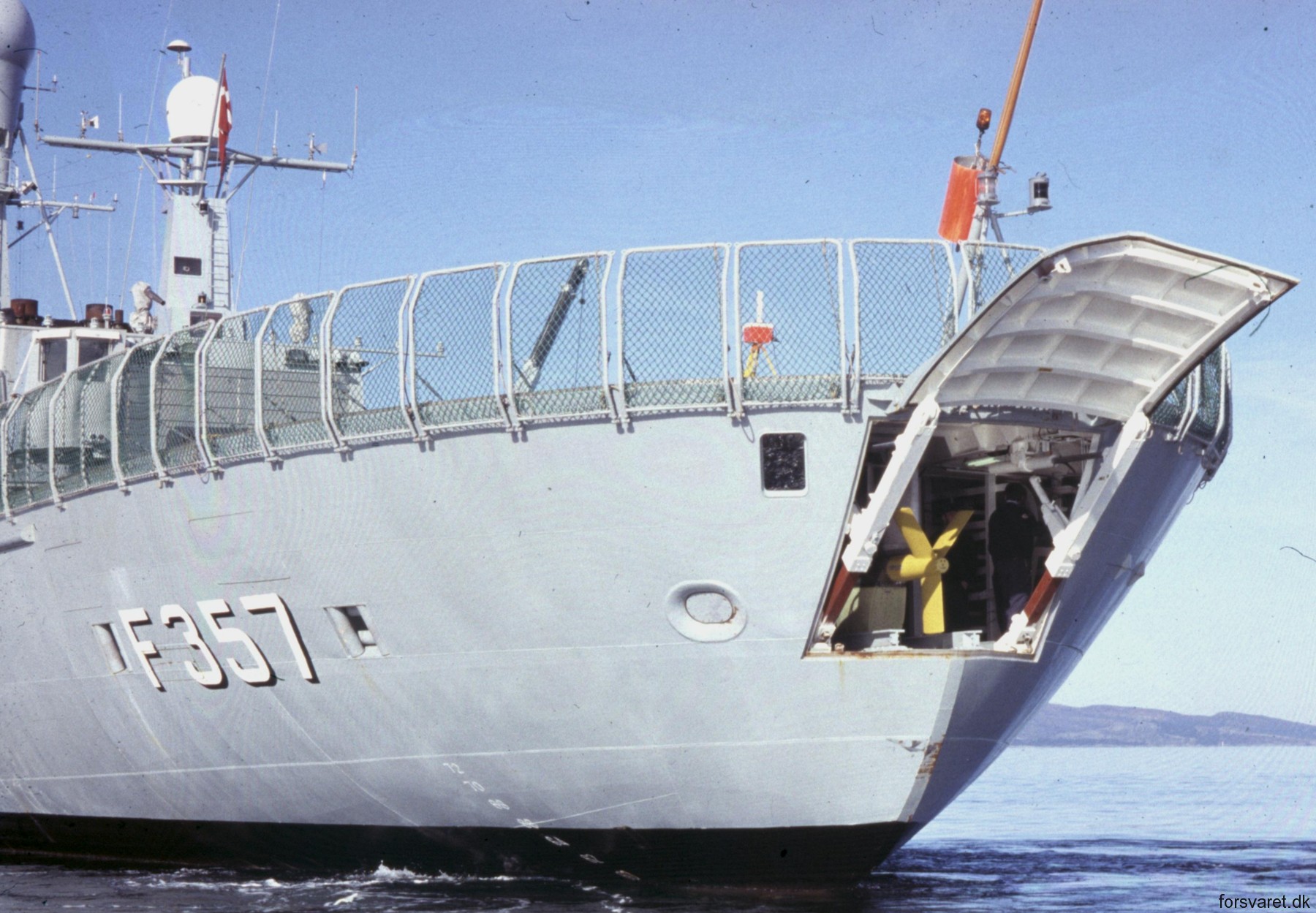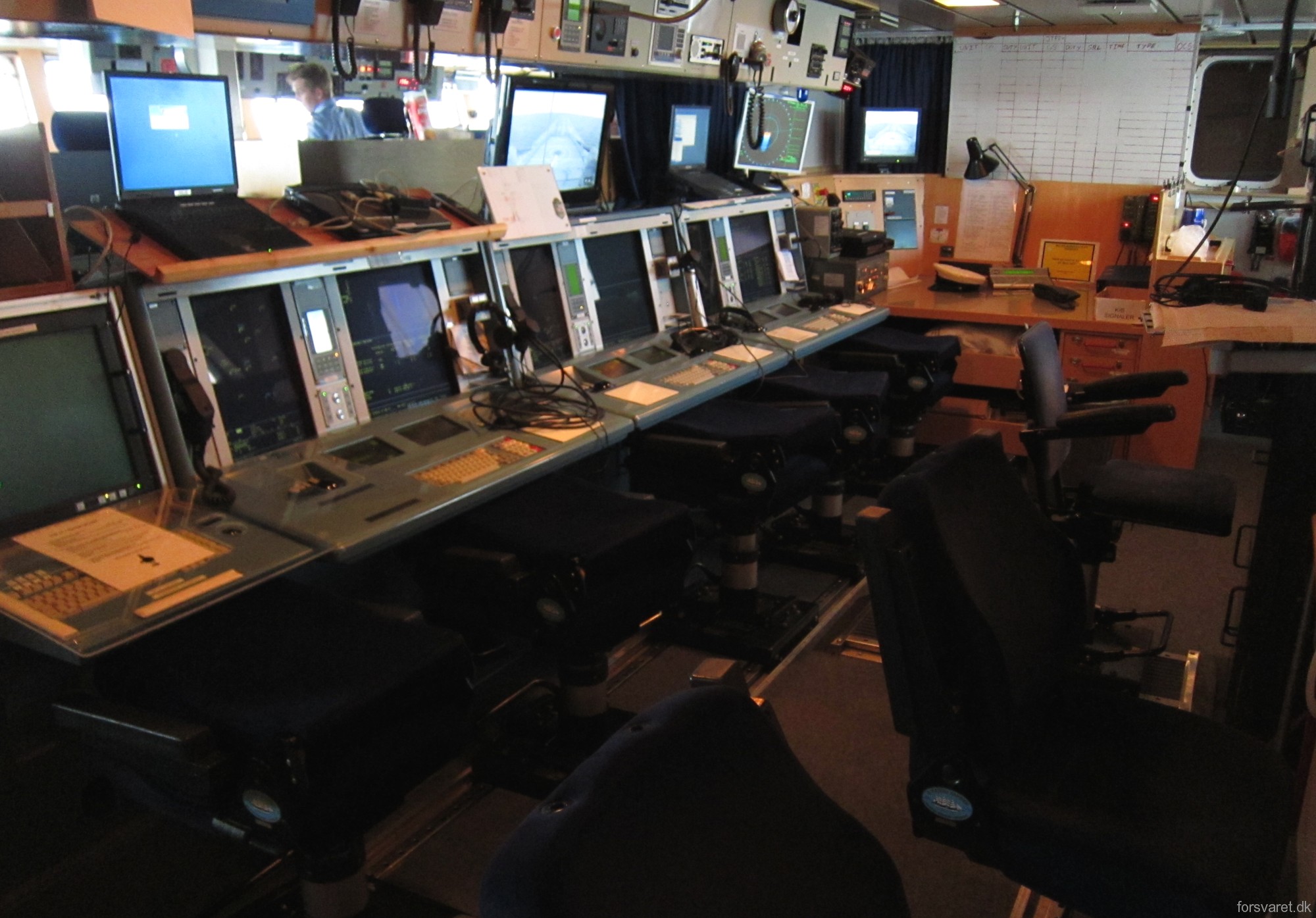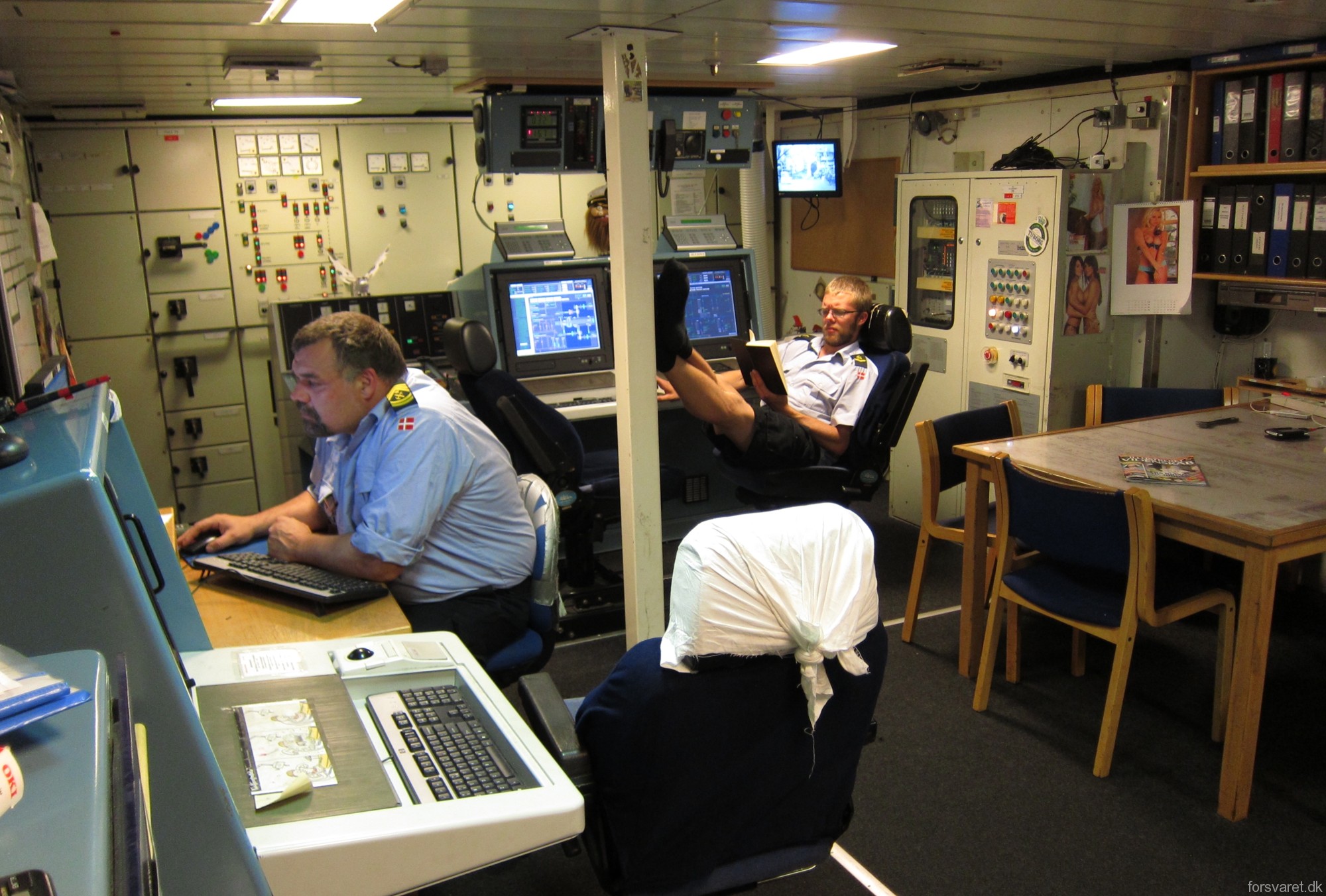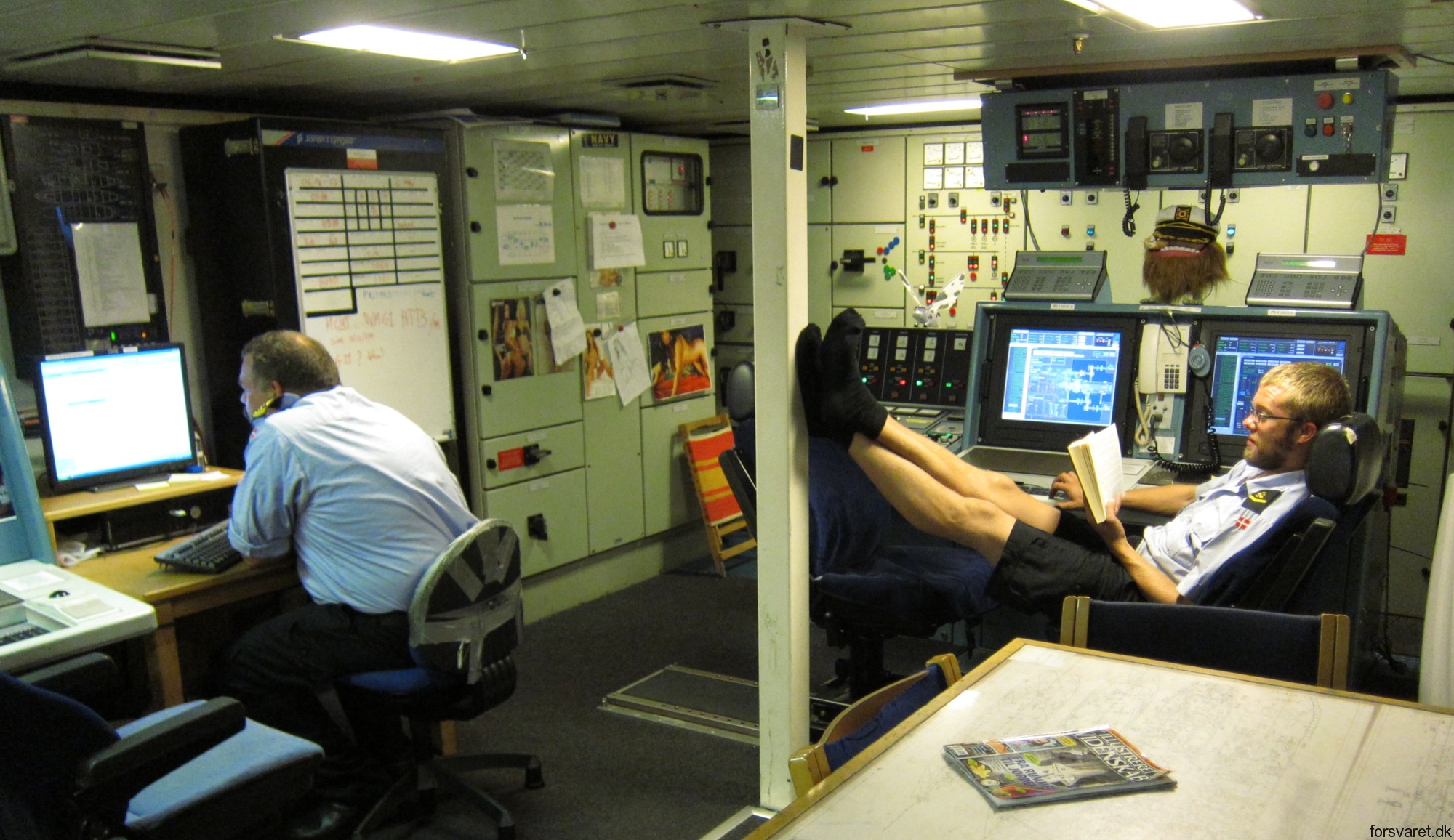 HDMS Thetis (F 357):

In mid-1990s the ship served as a platform for seismic operations in the waters near Greenland.

In 2002 she took over the role from her sister ship Hvidbjørnen as a platform for Commander Danish Task Group. The role was handed over to Absalon in September 2007.

From February - April 2008 Thetis served as a protection vessel for the World Food Programme chartered ships, carrying food aid, off the Horn of Africa.

In 2009 the ship served as staff ship for the NATO Mine Countermeasure Group 1.
Thetis

... is a figure from Greek mythology with varying mythological roles. She mainly appears as a sea nymph, a goddess of water, or one of the 50 Nereids, daughters of the ancient sea god Nereus.

When described as a Nereid in Classical myths, Thetis was the daughter of Nereus and Doris, and a granddaughter of Tethys with whom she sometimes shares characteristics. Often she seems to lead the Nereids as they attend to her tasks. Sometimes she also is identified with Metis.

Some sources argue that she was one of the earliest of deities worshipped in Archaic Greece, the oral traditions and records of which are lost. Only one written record, a fragment, exists attesting to her worship and an early Alcman hymn exists that identifies Thetis as the creator of the universe. Worship of Thetis as the goddess is documented to have persisted in some regions by historical writers such as Pausanias.

In the Trojan War cycle of myth, the wedding of Thetis and the Greek hero Peleus is one of the precipitating events in the war which also led to the birth of their child Achilles.



source: wikipedia
patches + more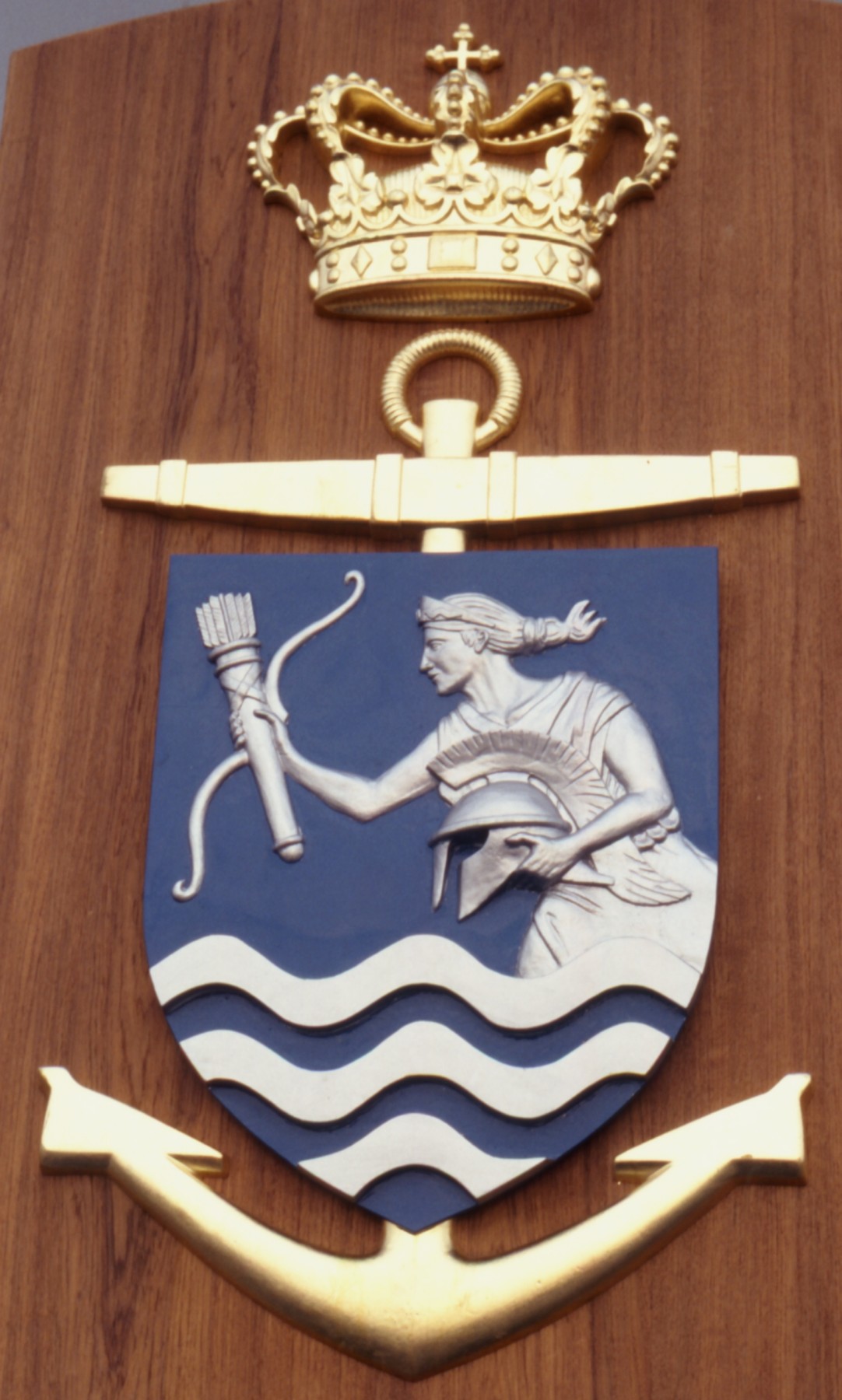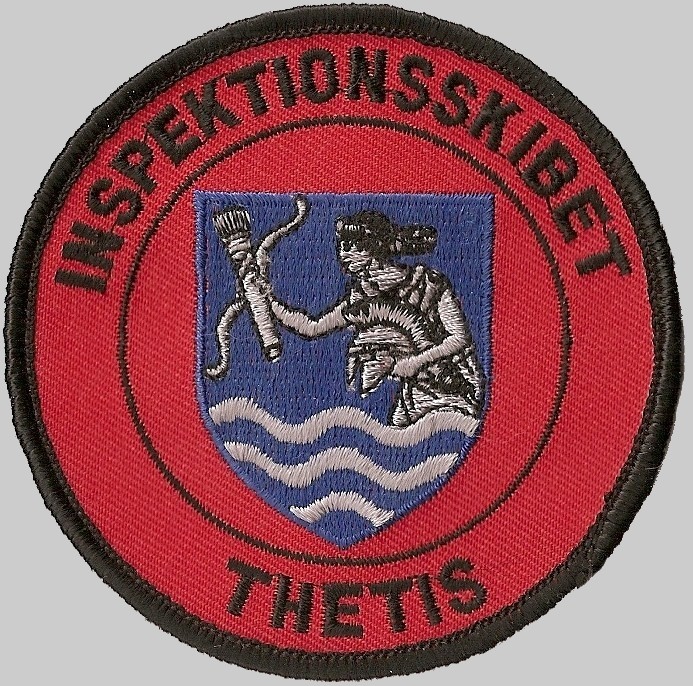 |
seaforces.org
|
Royal Danish Navy start page
|