Type, class: Attack Submarine, nuclear propulsion - SSN; Virginia class (Block III)
Builder:
General Dynamics Electric Boat, Groton, Connecticut, USA
STATUS:
Awarded: December 22, 2008
Laid down: March 7, 2015
Launched: December 29, 2016
Commissioned: March 17, 2018
IN SERVICE
Homeport:
Namesake: State of Colorado
Ships Motto:

TERRA MARIQUE INDOMITA (untamed by land and sea)
Technical Data: see: INFO > Virginia class Attack Submarine - SSN
commissioning ceremony - Groton, Connecticut - March 17, 2018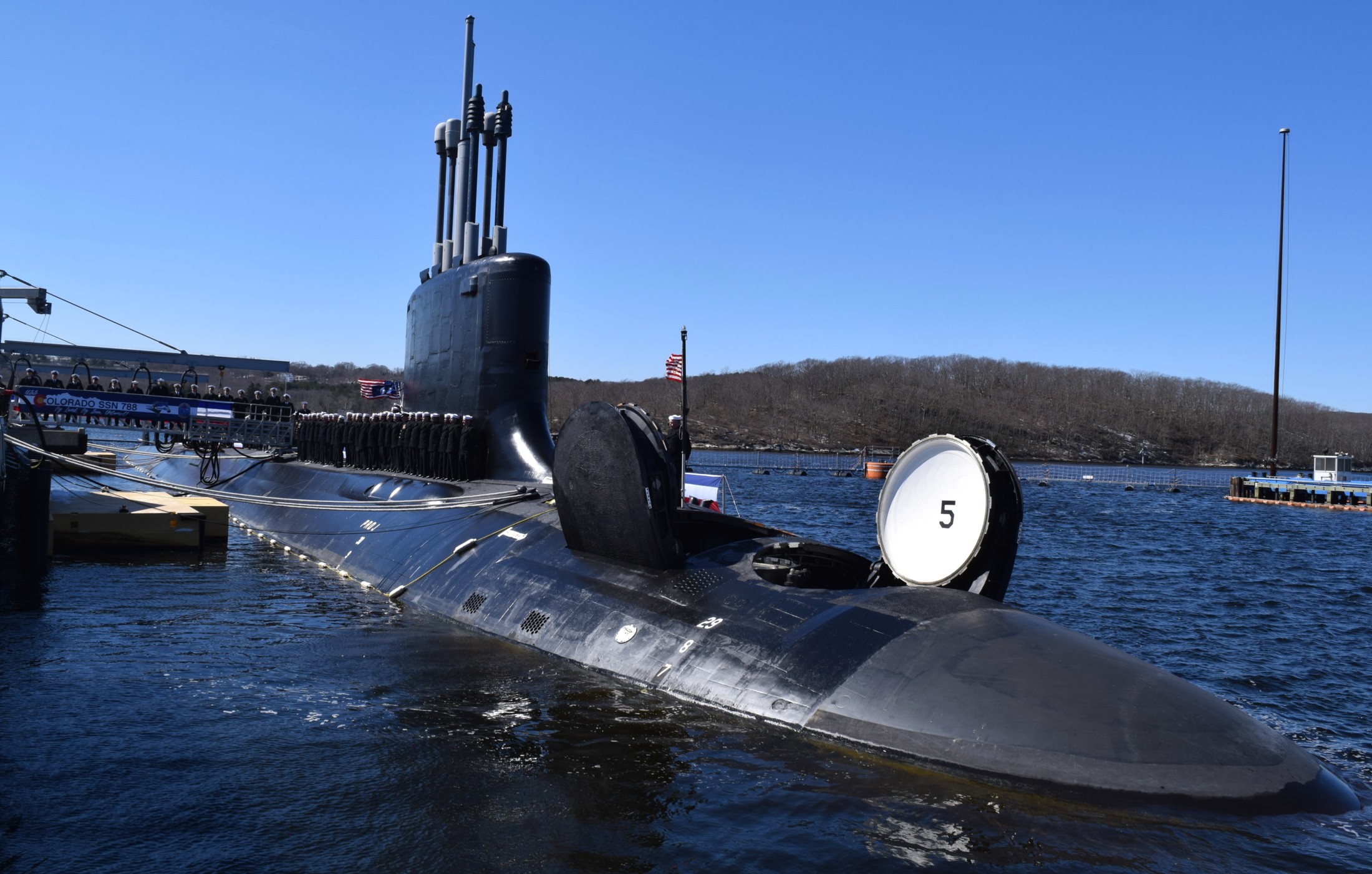 commissioning ceremony - Groton, Connecticut - March 17, 2018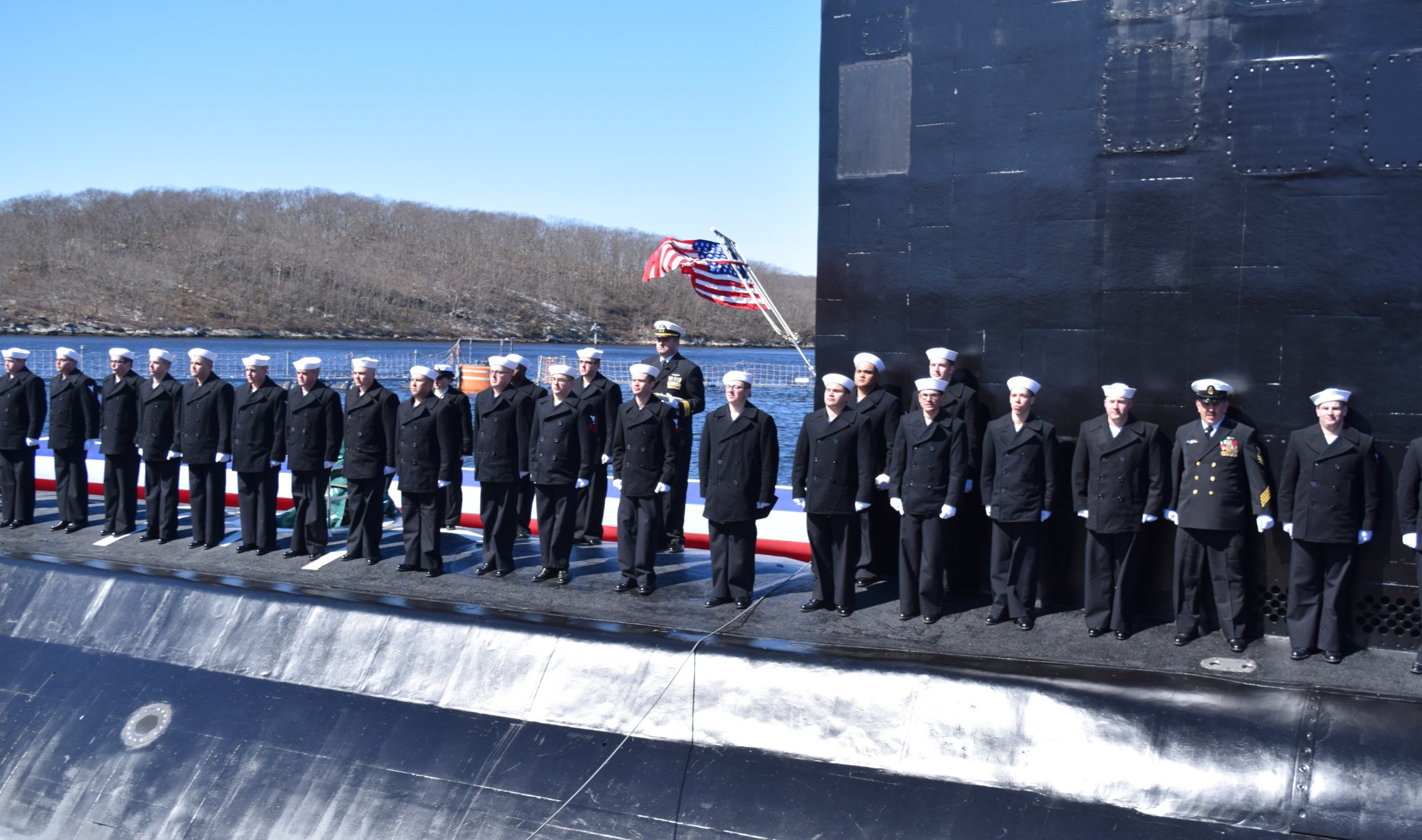 commissioning ceremony - Groton, Connecticut - March 17, 2018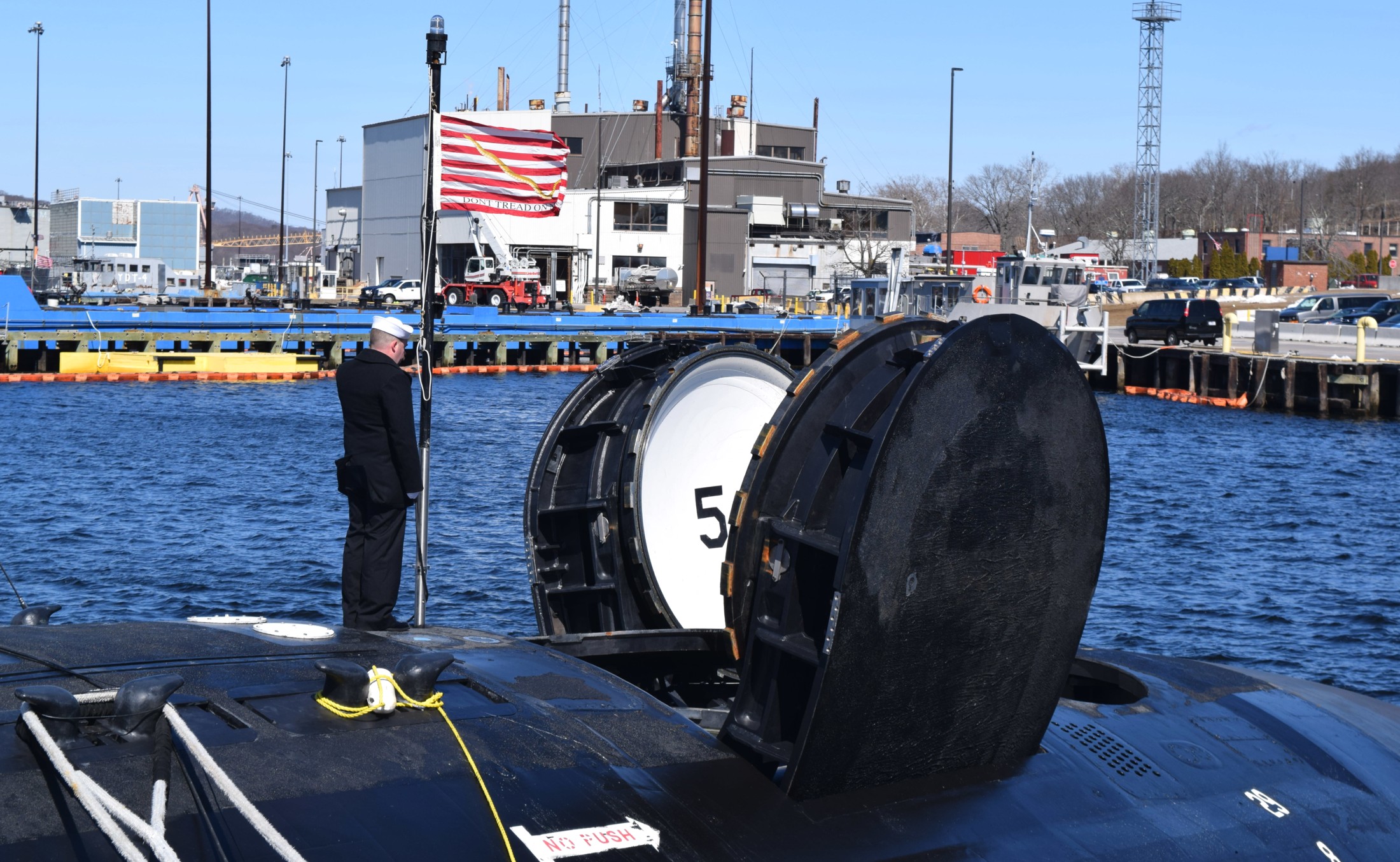 commissioning ceremony - Groton, Connecticut - March 17, 2018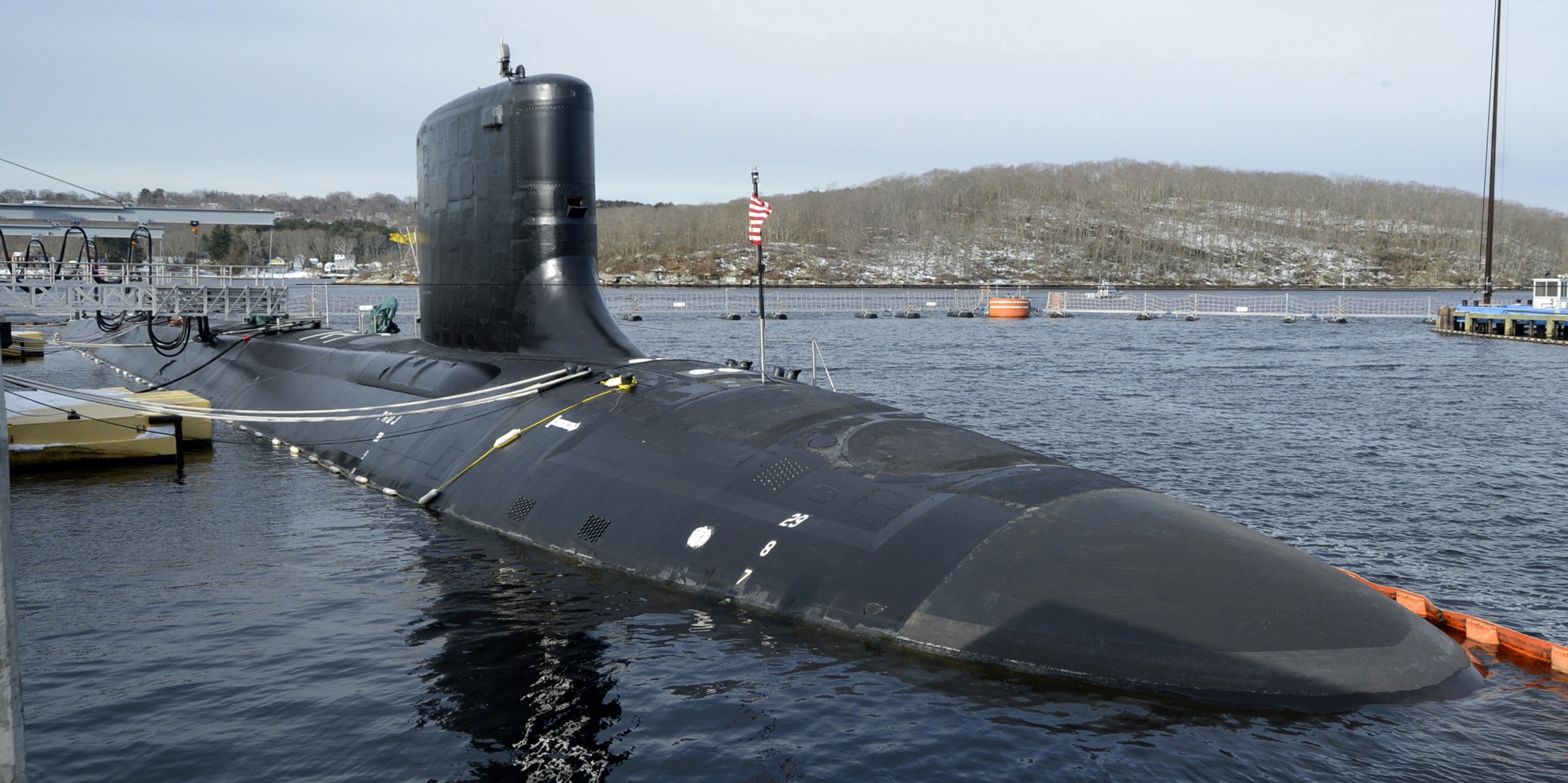 Groton, Connecticut - March 2018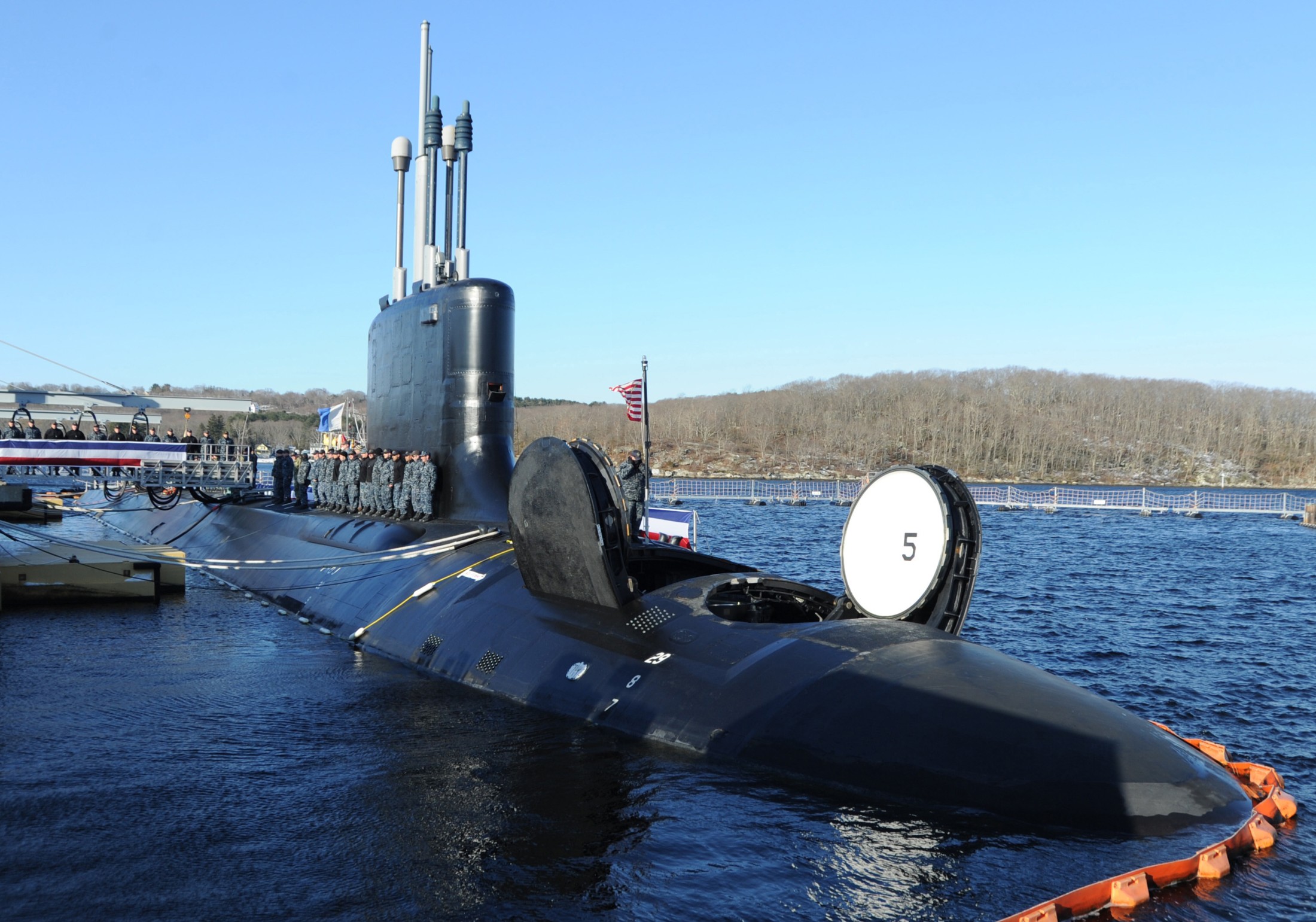 Groton, Connecticut - March 2018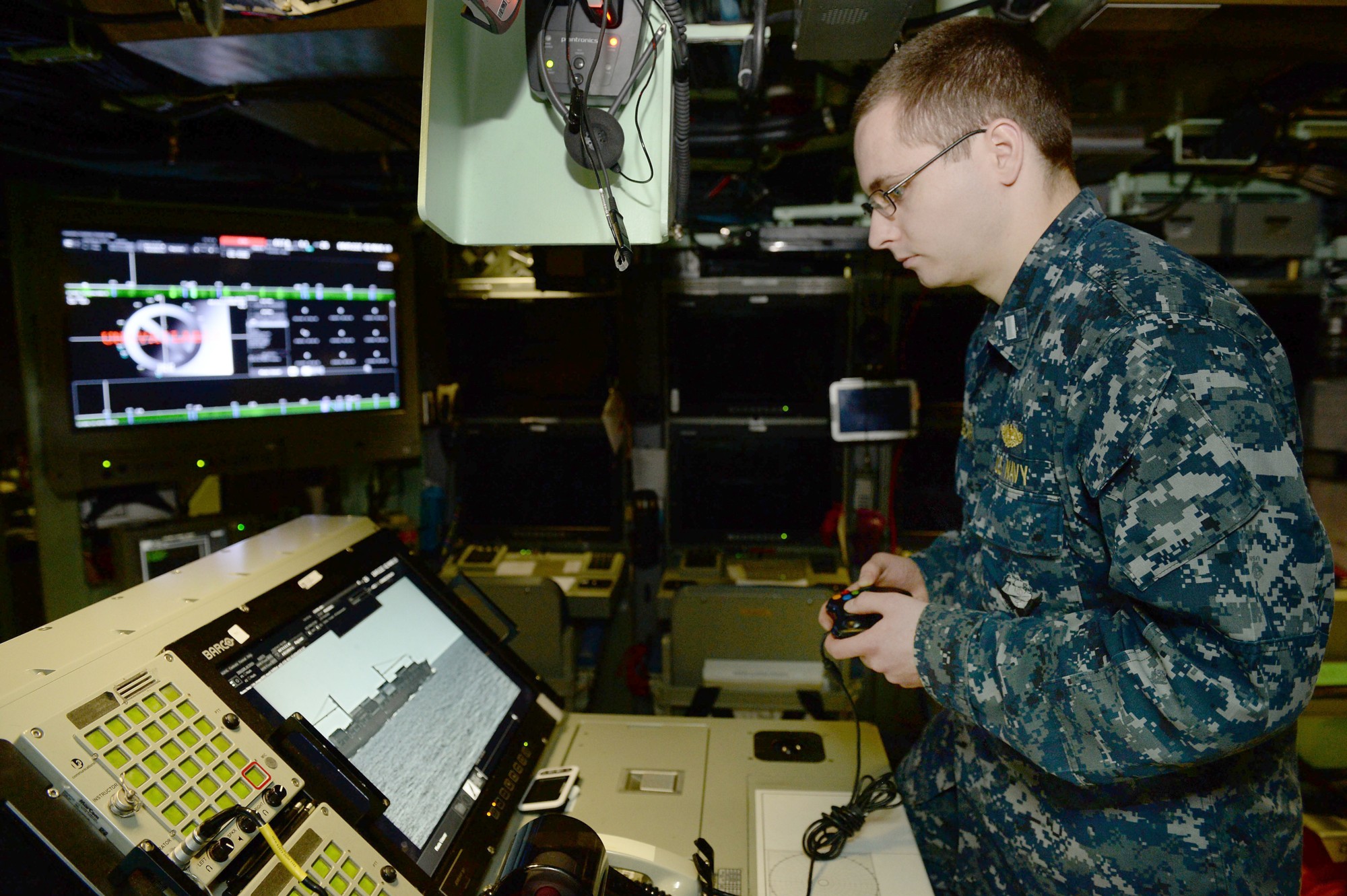 March 2018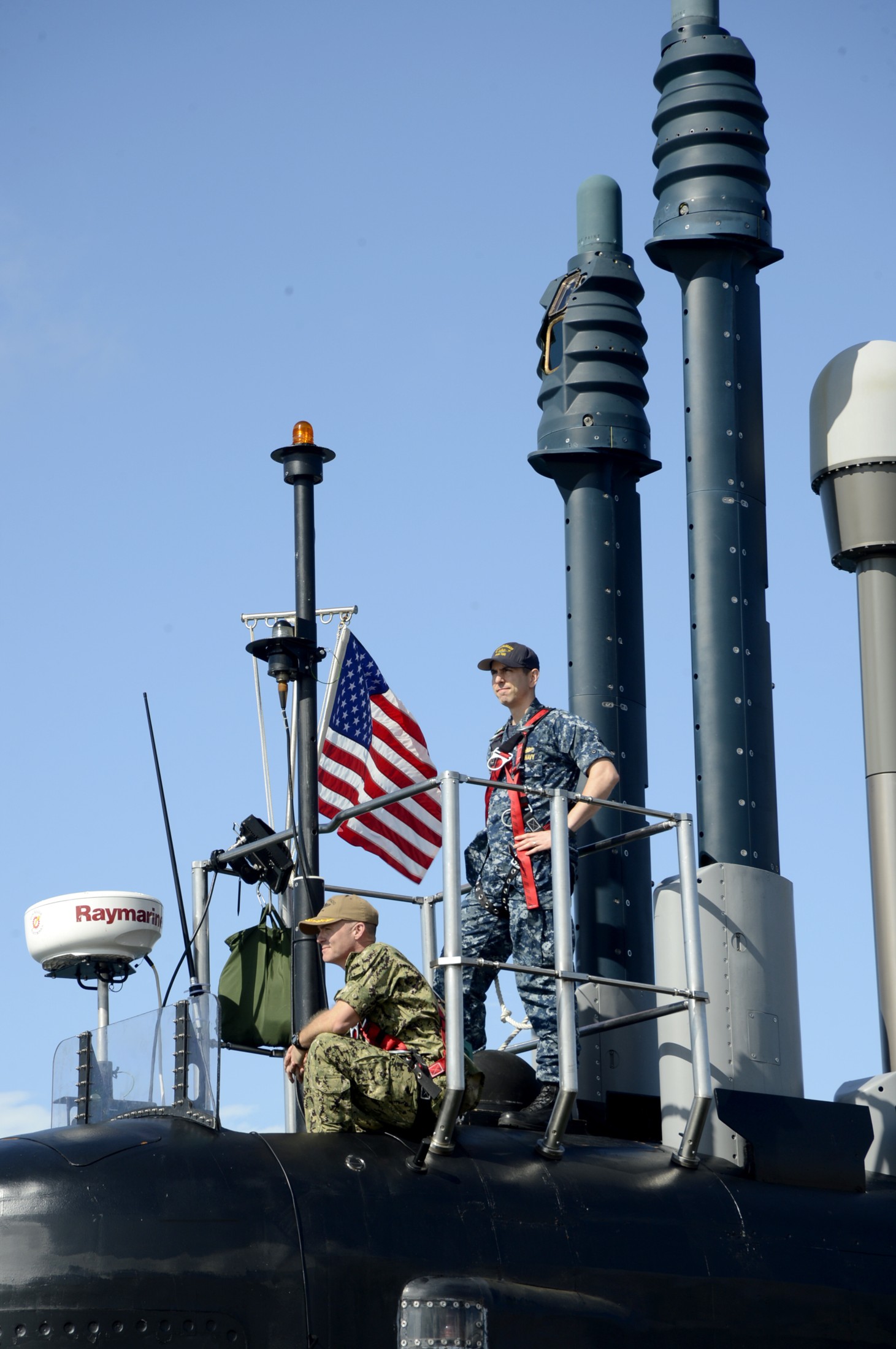 Port Canaveral, Florida - January 2018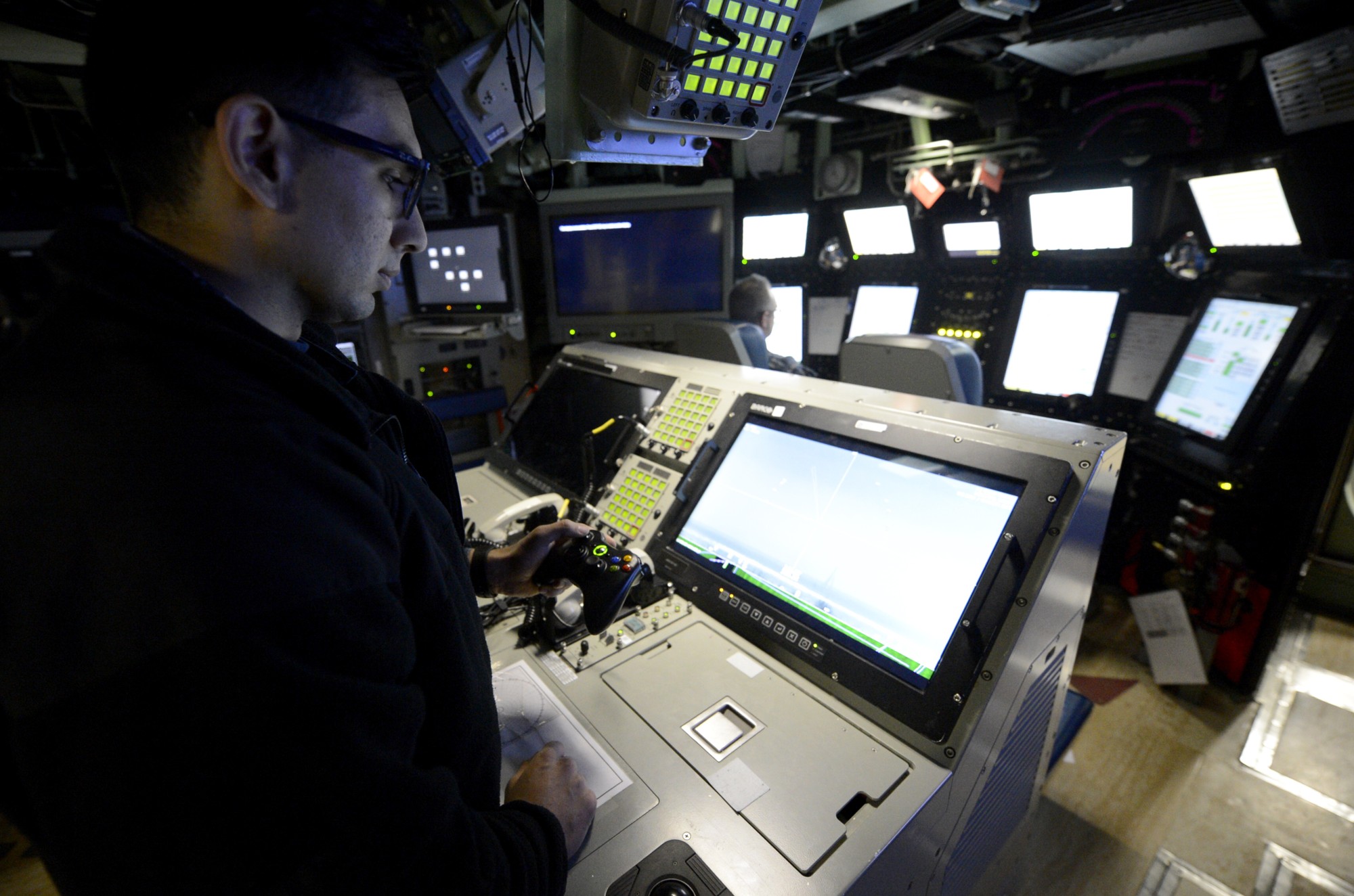 trials - January 2018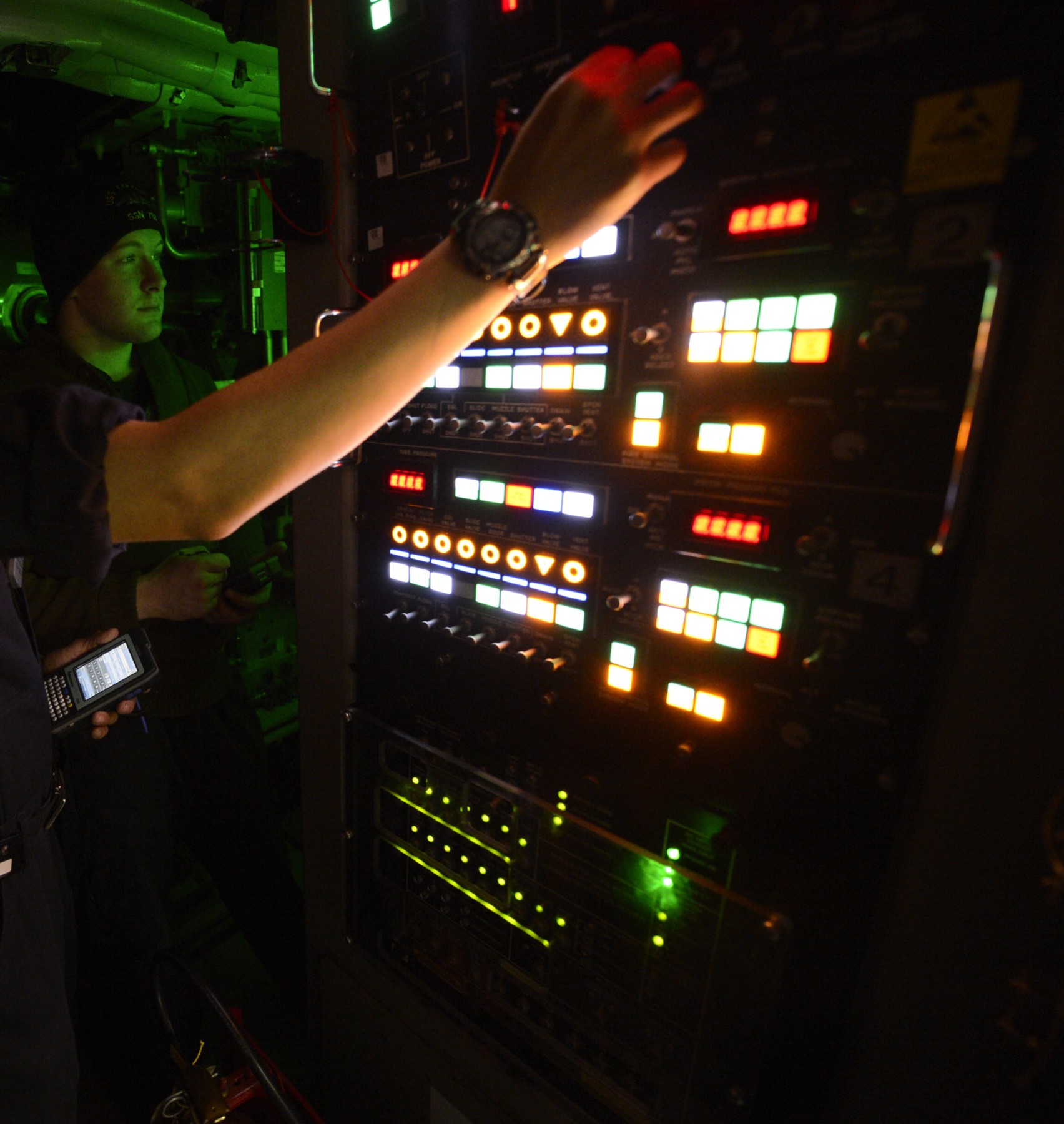 trials - January 2018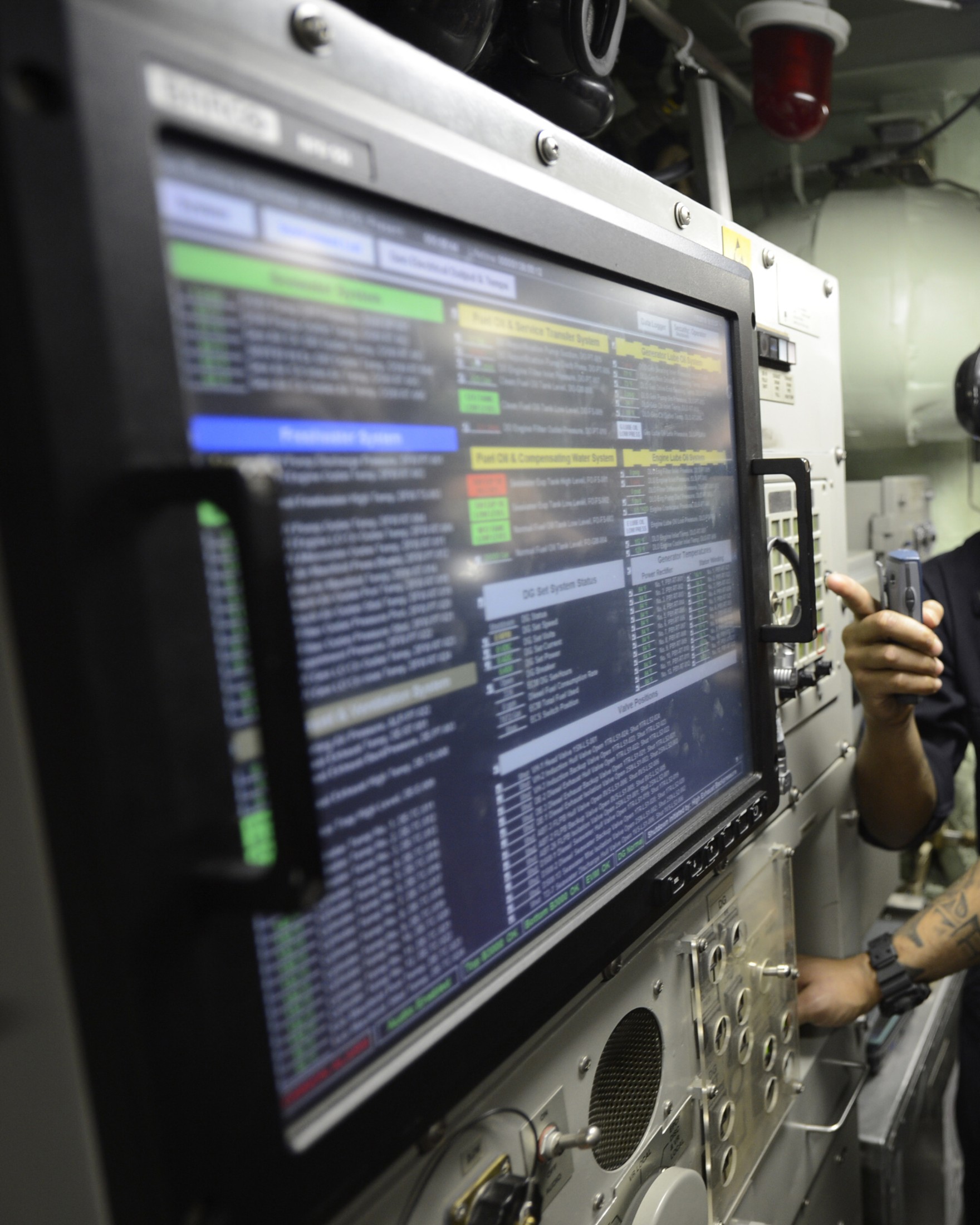 trials - January 2018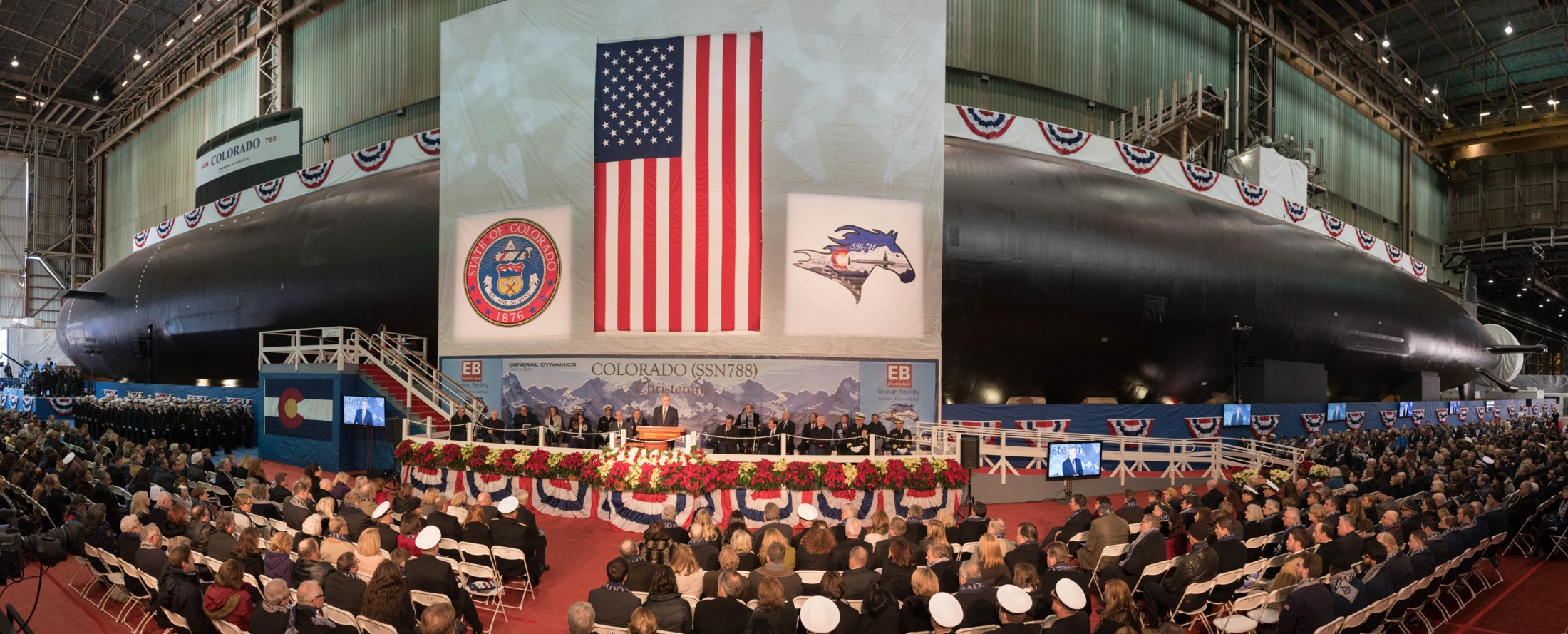 christening ceremony at General Dynamics Electric Boat, Groton, Connecticut - December 3, 2016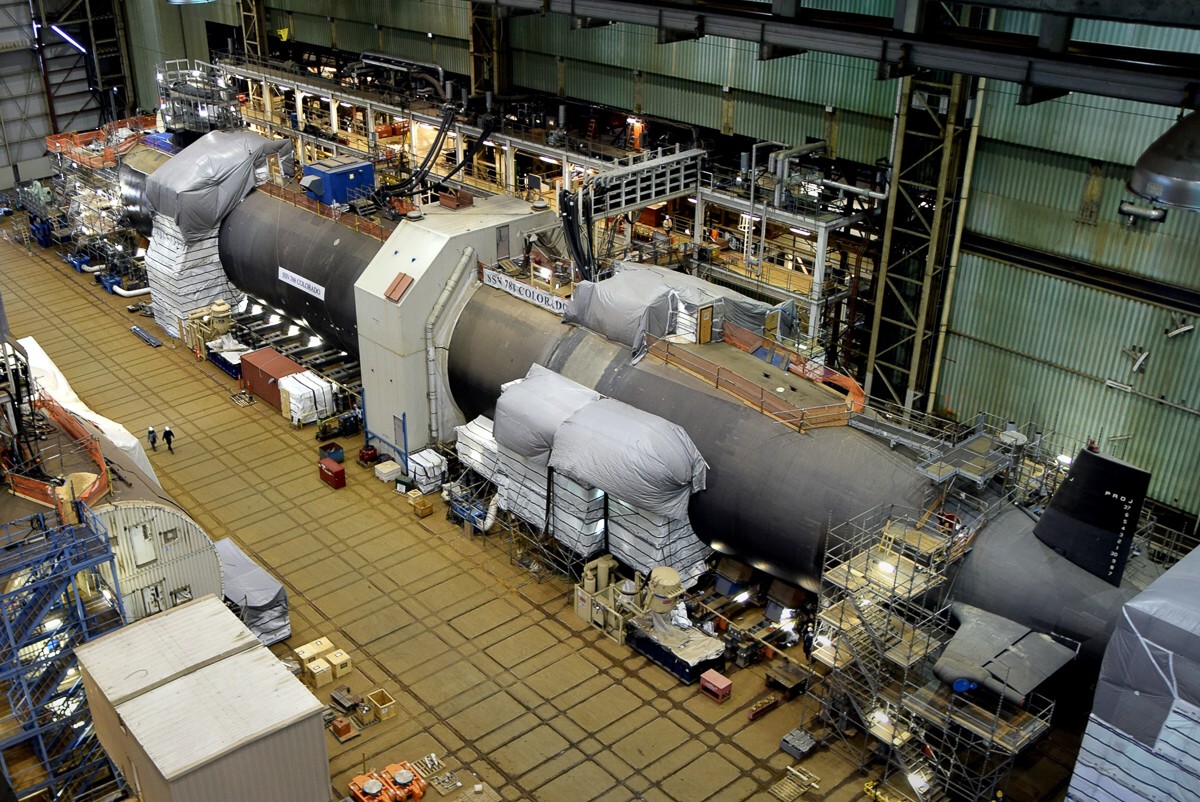 February 2016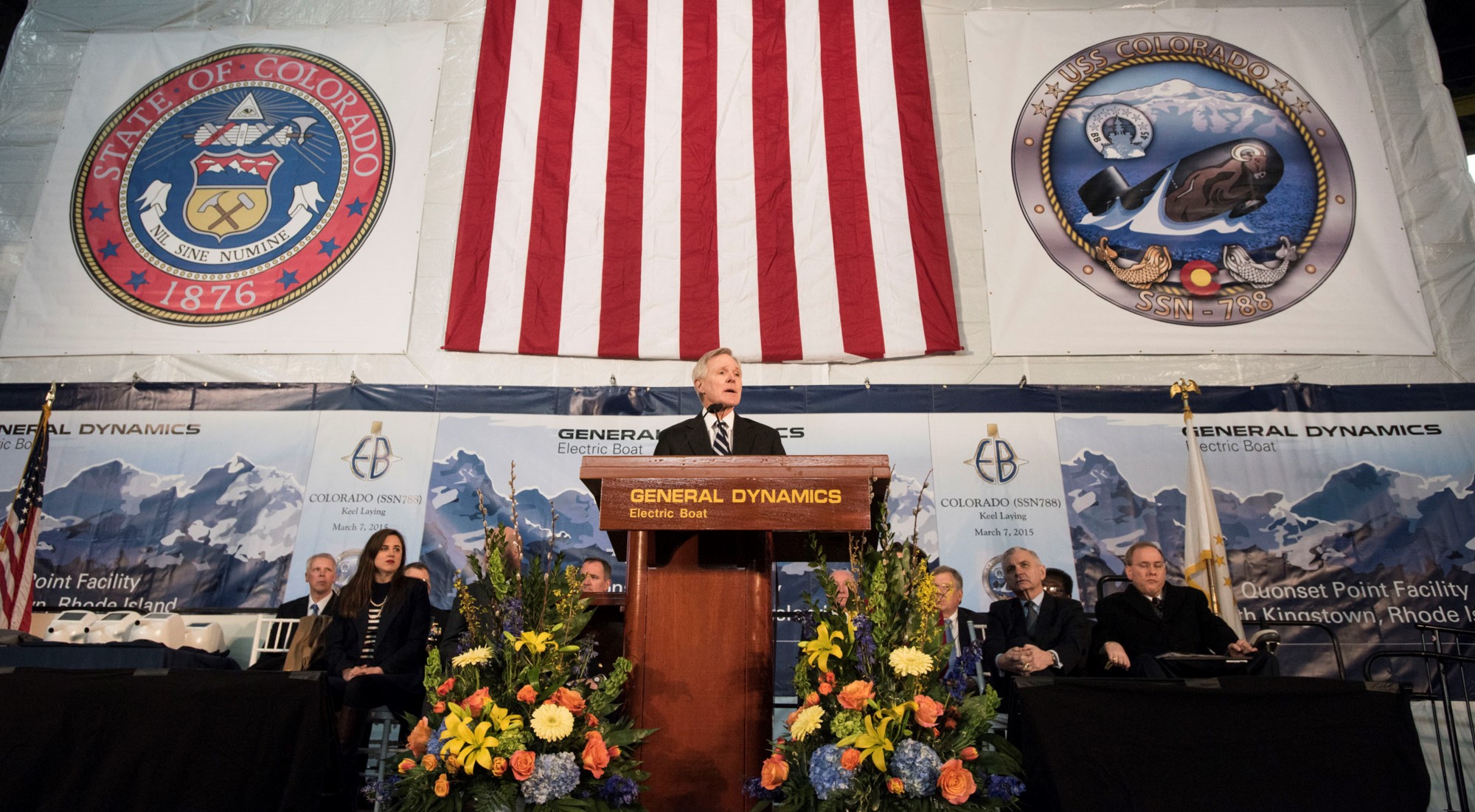 Ray Mabus, the 75th Secretary of the Navy (SECNAV), speaks at the keel laying ceremony at General Dynamics Electric Boat Quonset Point facility, North Kingstown, Rhode Island.
Annie Mabus (left), his daughter, is the boats sponsor - March 7, 2015
GROTON, Conn. (NNS) -- Colorado is the first submarine to bear the name and third vessel to be named for the state and was brought to life by her sponsor, Annie Maybus Mabus, daughter of the 75th Secretary of the Navy Ray Mabus.

"To the crew of USS Colorado, this is your day" said Mabus, addressing the crowd and ship's company during the ceremony. "The commissioning crew truly does bring life to the boat. The pride I feel for the crew of this boat knows no bounds."

As the most modern and sophisticated attack submarine in the world, the submarine can operate in both littoral and deep ocean environments and presents combatant commanders with a broad and unique range of operational capabilities.

"This is an amazing group of Sailors that are outfitted here. Every day we are doing something new for the first time. Just in the time that I've been here, I've watch the team transform into a high performance team that is able to operate the Navy's newest and most capable war fighting ship at sea, in the harsh ocean environments, ready to carry out our mission," said Cmdr. Reed Koepp II, Colorado's commanding officer, as he underscored the boat's most important asset: the crew. "I have seen them achieve greatness in qualifications and I have seen them build to a level of experience and expertise, ready to start executing the nation's missions and get through our initial tactical certifications and engineering readiness."

Colorado is a flexible, multi-mission platform designed to carry out the seven core competencies of the submarine force: anti-submarine warfare, anti-surface warfare, delivery of Special Operations Forces (SOF), strike warfare, irregular warfare, intelligence, surveillance and reconnaissance and mine warfare.

Colorado is a part of the Virginia-class' third, or Block III, contract, in which the Navy redesigned approximately 20 percent of the ship to reduce acquisition costs. Colorado features a redesigned bow, which replaces 12 individual Vertical Launch System (VLS) tubes with two large-diameter Virginia Payload Tubes (VPTs) each capable of launching six Tomahawk cruise missiles, among other design changes that reduced the submarines' acquisition cost while maintaining their outstanding warfighting capabilities.

After the ceremony, Colorado was opened up for tours to the general public, to include the crew's mess, the wardroom, control, and the torpedo room.

"Our submarines are in high demand today and the expectations for Colorado are a mile high," said Director of Naval Reactors, Adm. J. Franklin Caldwell, Jr. as he addressing the attendees. "In her lifetime, Colorado will travel thousands of miles undetected to protect our nation and our interests around the globe. We cannot begin to imagine all the missions that she will do and all of the places she will sail, but we do know that colorado's stealth, her endurance, her combat power, and her speed will ensure that our Navy remains in control of the undersea domain."

Colorado also has special features to support Special Forces, including a reconfigurable torpedo room which can accommodate a large number of personnel and all their equipment for prolonged deployments and future off-board payloads.

"We are very proud to represent the great state of Colorado and we are very excited for the future of the ship," said Executive Officer, Lt. Cmdr. Stephen Col. "I can honestly say I have the greatest job in the Navy."

Also, in Virginia-class SSNs, traditional periscopes have been replaced by two photonics masts that host visible and infrared digital cameras atop telescoping arms, which are maneuvered by a Xbox controller. Through the extensive use of modular construction, open architecture, and commercial off-the-shelf components, the Virginia class is designed to remain at the cutting edge for its entire operational life through the rapid introduction of new systems and payloads.

"I couldn't be more proud and honored to serve with and for the crew," said Koepp. "The Colorado is a gem of an assignment for any submariner, whether you are a first-term, junior Sailor or you are the commanding officer. I couldn't be more proud to lead and serve with the crew.
SSN 788 was built at Electric Boat in Groton, Conn and is 7,800 tons and 377 feet in length, has a beam of 34 feet and operates at more than 25 knots submerged. It is designed with a nuclear reactor plant that does not require refueling during the planned life of the ship, reducing lifecycle costs while increasing underway time.