HOME | US Navy - ships | US Navy - air units | USMC - air units | International Navies | Weapon Systems | Special Reports
US Navy - Littoral Combat Ship
LCS 18 - USS Charleston
02/19
Type, class: Littoral Combat Ship - LCS; Independence class
Builder: Austal-USA, Mobile, Alabama, USA
STATUS:
Awarded: December 29, 2010
Laid down: June 28, 2016
Launched: September 14, 2017
Commissioned: 2019
I
Homeport: Naval Base ?
Namesake: City of Charleston, South Carolina
Ships Motto:
WHILE WE BREATH - WE FIGHT
Technical Data: see: INFO > Independence class Littoral Combat Ship - LCS
images
trials - Gulf of Mexico - July 2018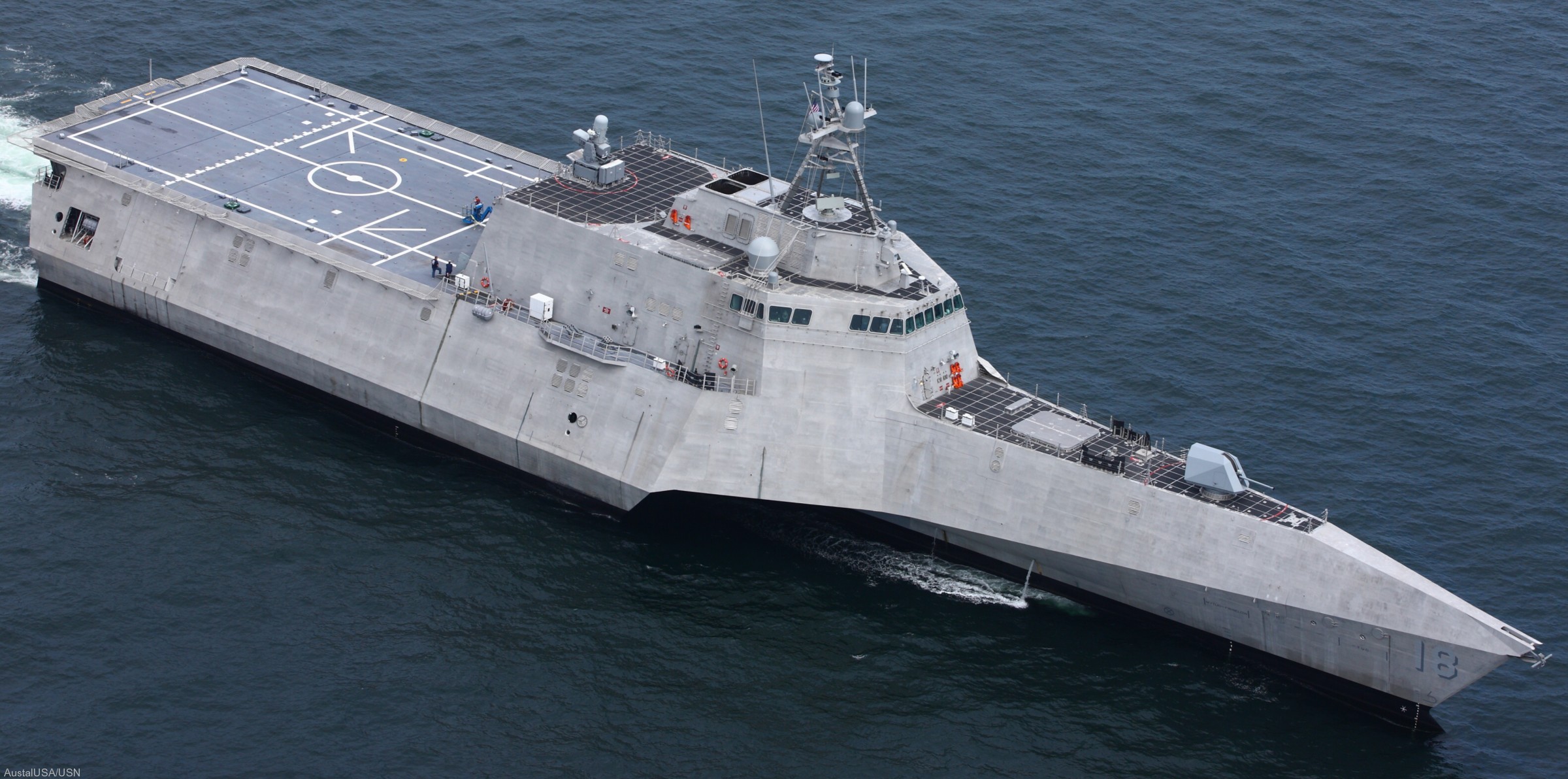 trials - Gulf of Mexico - July 2018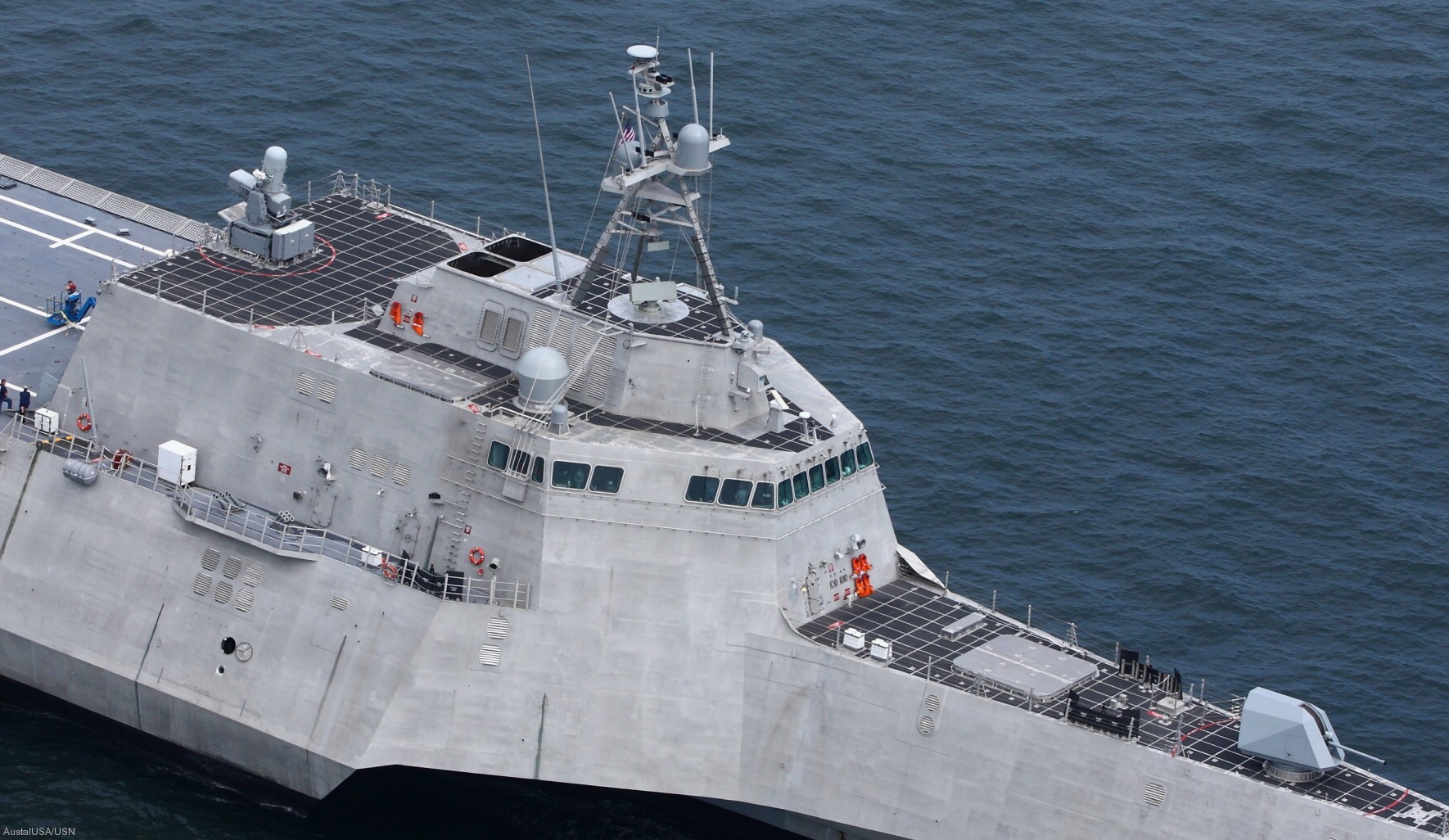 excerpt
USS Charleston (LCS 18):
Charleston, South Carolina:

Charleston is the oldest and largest city in the U.S. state of South Carolina, the county seat of Charleston County, and the principal city in the Charleston–North Charleston-Summerville Metropolitan Statistical Area. The city lies just south of the geographical midpoint of South Carolina's coastline and is located on Charleston Harbor, an inlet of the Atlantic Ocean formed by the confluence of the Ashley, Cooper, and Wando rivers. Charleston had an estimated population of 134,875 in 2017. The estimated population of the Charleston metropolitan area, comprising Berkeley, Charleston, and Dorchester counties, was 761,155 residents in 2016, the third-largest in the state and the 78th-largest metropolitan statistical area in the United States.
patches + more
|
seaforces.org
|
USN ships start page
|